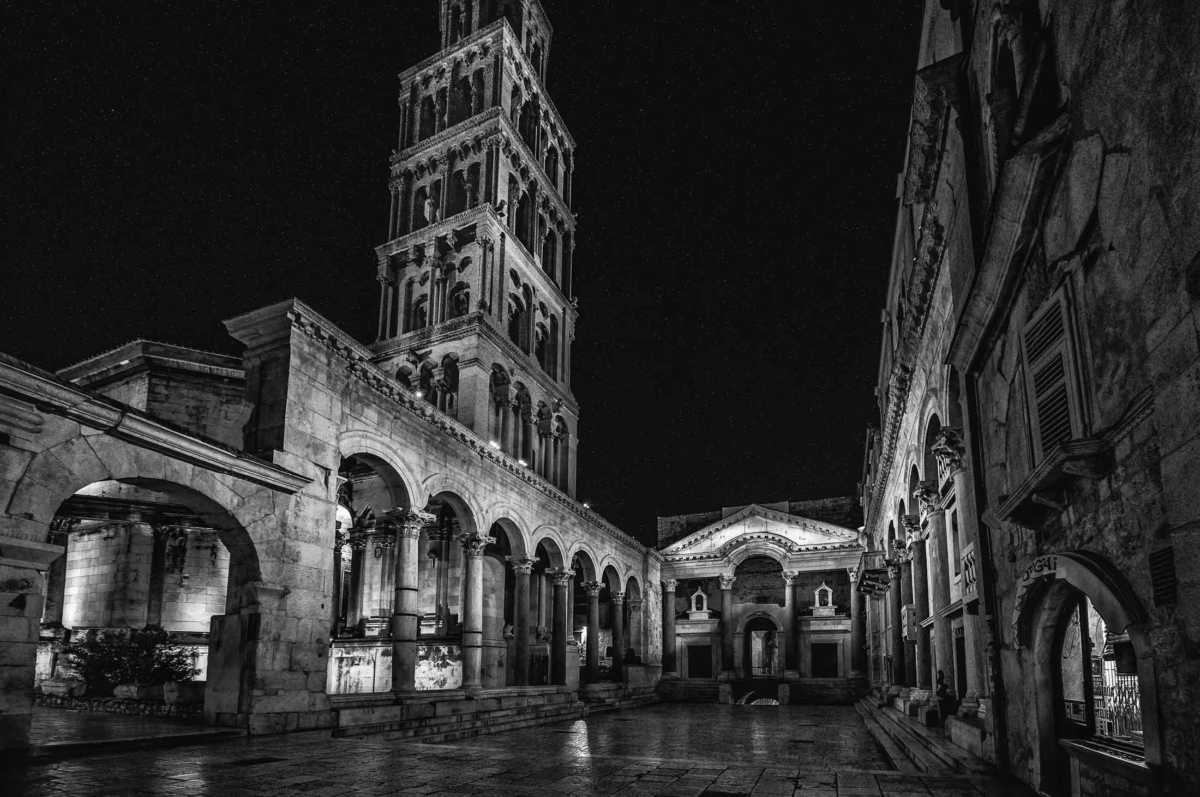 I hope you know the lengths I go to sometimes to get the best photo possible. Like this one. I'd been to the Peristyle area of Diocletian's Palace three times in our two days here in Split. I went both evening and day, trying to get the right shot. But there were always people, or the light wasn't right, or I couldn't get the angle right with the lens I had.
So, I got up at 3 a.m. last night and went out on the deserted streets of Split and walked up once more. And here, with the help of some Lightroom magic is the result. I used my wide angle 14 mm lens, which of course distorts the vertical lines all to hell. So, I used the functions in processing to put the verticals back to more what your eye actually sees–or rather what your brain corrects from what your eye sees.
And then, because the scene is rather monochromatic anyway, I converted it to black and white. Which I think emphasizes the drama of the incandescent light more.
The Peristyle area is perhaps the best preserved area of the original Diocletian's Palace, except for the Christian church tower piled on top of Diocletian's tomb. There are lots of details remaining around the beautiful old town of Split, though. More of them later.