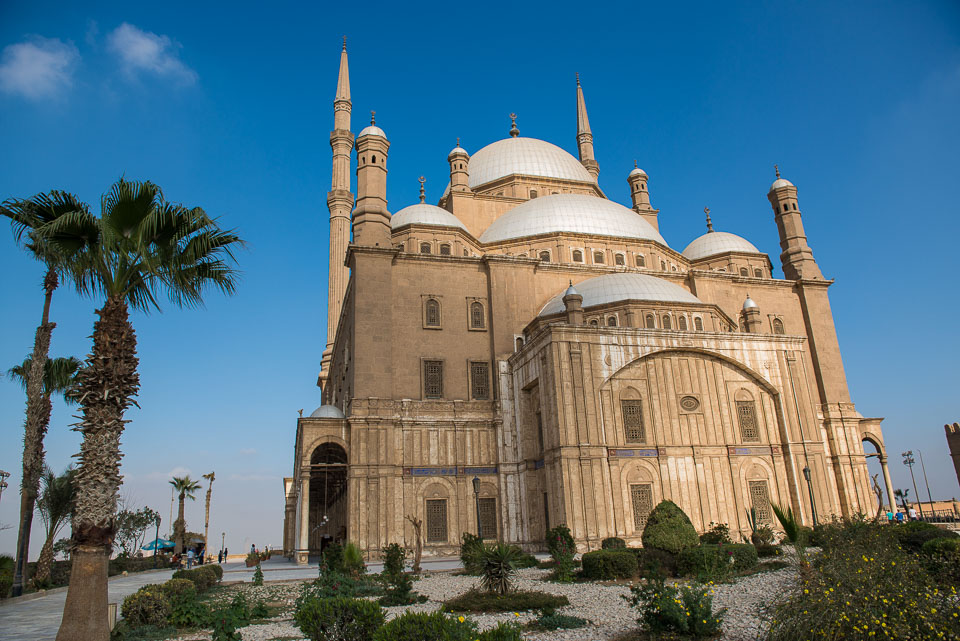 The Mosque of Muhammad Ali (no relation to the boxer) in Cairo was built in the first half of the 19th Century by the then ruler of Egypt Muhummad Ali Pasha.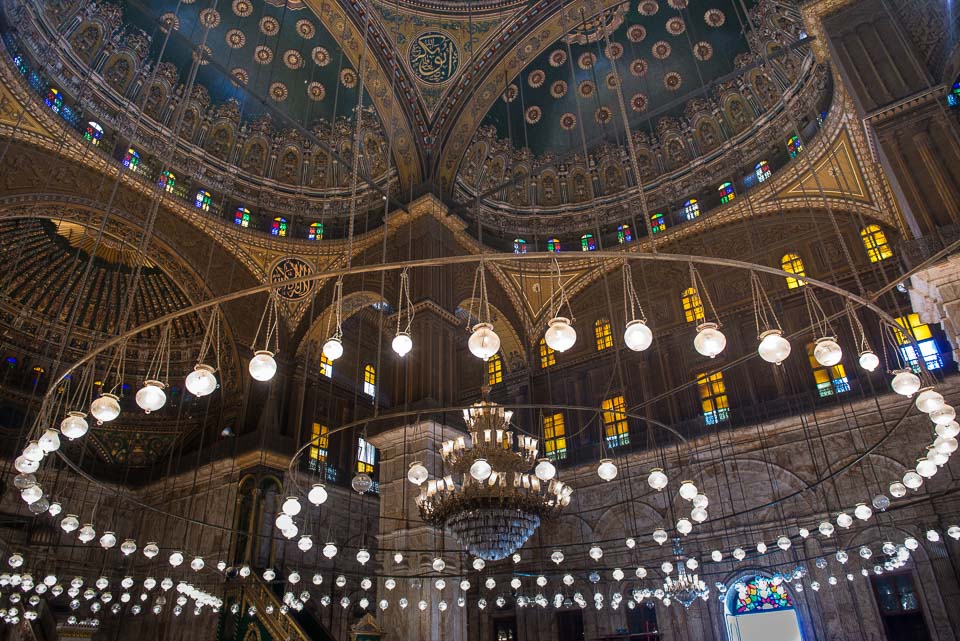 According to the abbreviated history given us by our guide, Muhammad Ali, an Ottoman Army commander in Egypt, assumed power in the early part of the 19th century, and the dynasty he founded held onto Egypt until the revolution of 1952. He is regarded as the father of modern Egypt because he modernized its bureaucracy and army structures and, most important, instituted an industrial, rather than agriculture, based economy.
Muhammad Ali also instituted educational reforms, including sending Egyptian students to top European universities.
His state mosque was built in the style of his former lords, the Ottomans of Turkey.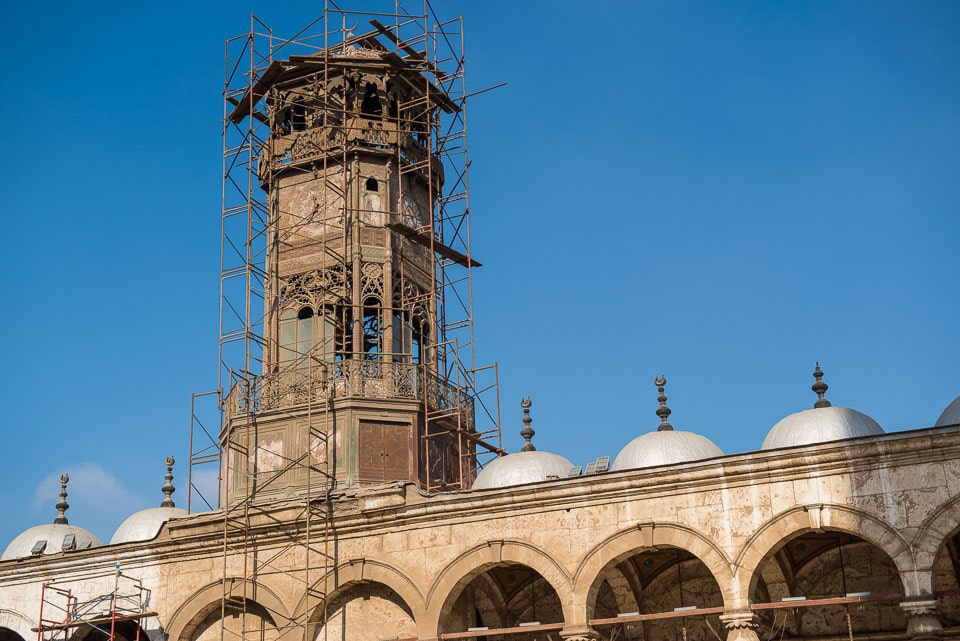 Another interesting bit of history is in the courtyard of the mosque. The French presented a clock to Muhammad Ali, which was reciprocated by giving the French the obelisk of the Temple of Luxor, which now stands in Paris in the Place de la Concorde. As our guide pointed out, Egypt gave up one of its more spectacular treasures in return for a French clock that has never worked.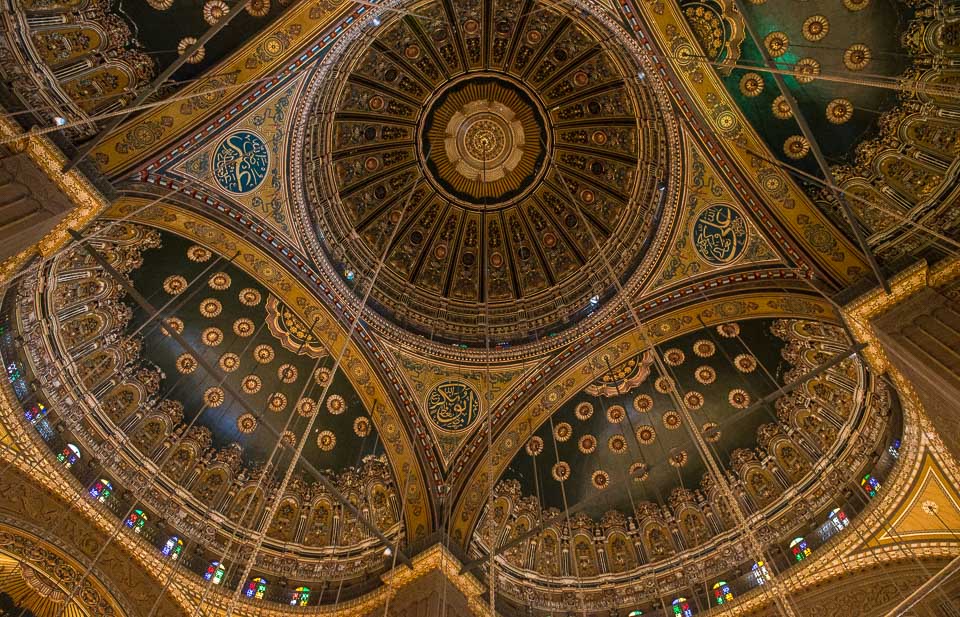 By the way, here's the ceiling of the Blue Mosque of Istanbul.