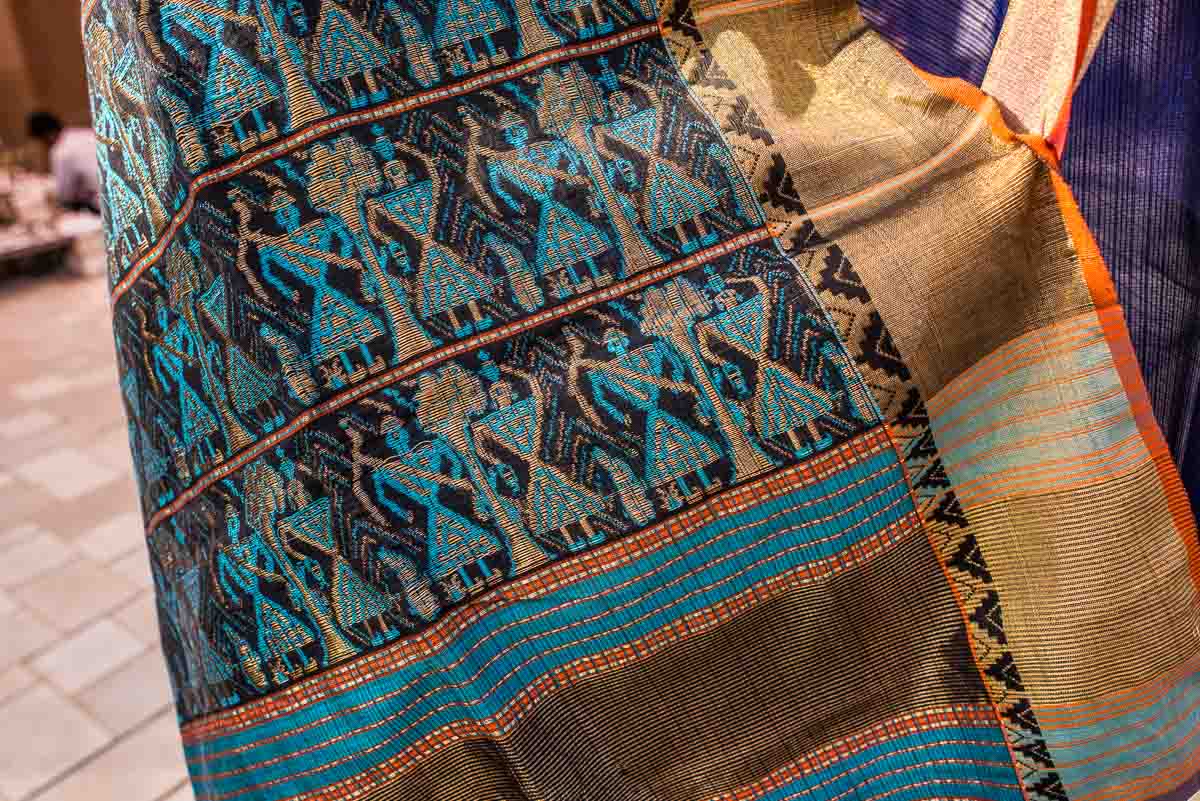 Note: We visited India in December 2018. Our first stop was the large central state of Madhya Pradesh, where we enjoyed photo safari adventures before spending a few days in Bhopal. We later traveled to Delhi, Agra and the Taj Mahal, Khajuraho, and the Himalayas. Pour yourself a cup of chai, review our list of UNESCO World Heritage Sites in India, and read on about Bhopal.
Crafts and a Walking Tour: Places to Visit in Bhopal
War and romance permeate the history of Bhopal and even turn up in the contemporary handicrafts of India. Over several days, while we discovered the best places to visit in Bhopal, we could see how that rich history has carried over to today, making Bhopal and Madhya Pradesh the center of India's craft economy.
As a little village in the Middle Ages, Bhopal was repeatedly overtaken by tribal bands who coveted its commerce and lakeside position. Present day Bhopal was established in the early 18th Century when an Afghan soldier negotiated and romanced his way to safety and fortune with the local Gond Tribe Queen Kamlapati.
Some posts on Travel Past 50 may contain affiliate links. If you buy something through one of those links, we may earn a small commission. As an Amazon associate, we earn from qualifying purchases.
From that auspicious beginning, Bhopal, the "City of Lakes," has evolved as an economic and political center, as well as a walkable city with romantic overtones. In particular, female leaders have demonstrated their dominance through generations, especially during the Begum family rule from 1819 into the 20th century.
Today, this strength and passion are evident in the craft traditions of central India. Craft arts such as handwoven silks and cotton, natural dyes, hand-block printing, bell metals, and beadwork are finding public and private support, a new generation of makers, and an appreciative international audience. Tribal communities, modern infrastructure, and historic monuments come together in this hilly city, one of India's greenest.
Bhopal is also a jumping off point for Madhya Pradesh's safari tourism. The state's national parks and wildlife preserves are home to the world's largest population of Bengal tigers.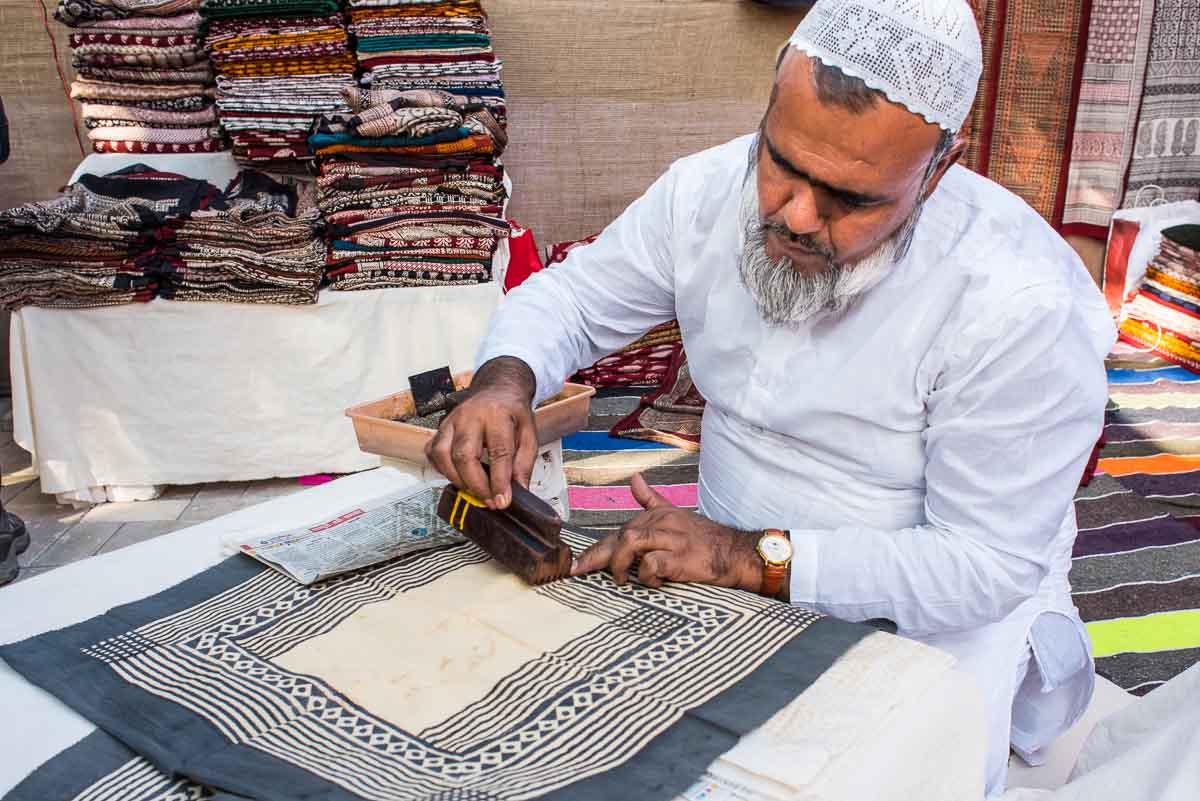 Survey of India Crafts in Bhopal
A survey of the wide range of indigenous craft begins at the state-owned emporium called Mrignayanee, based in Bhopal with locations throughout India. The retail showrooms represent thousands of artists and are one unit of the government agency that is devoted to preserving traditional and non-traditional crafts through education, resources, and economic opportunities.
Handloom Weaving
Textiles command the most attention among the array of Indian crafts. Including more than 4.3 million weavers, handweaving employs more workers than any other industry in India except agriculture.
In villages along the rivers of Madhya Pradesh, handloom weaving traces back centuries, when saris and turbans were produced for the royal family. A typical sari, nine yards long, is still woven out of fine cotton (weft) and silk (warp). The most traditional are known for their reversible borders of geometric designs or familiar motifs.
While ancient motifs inspired by rivers, birds, animals, and architectural features are still common, modern weavers enjoy mixing these designs and exotic bright colors in new and unusual ways. (The Tribal Museum, listed below, provides fascinating context to the development of tribal motifs in India crafts.) The process, however, is still time-consuming. Creating one sari, for example, takes a month: 20 days to set up and another week to weave.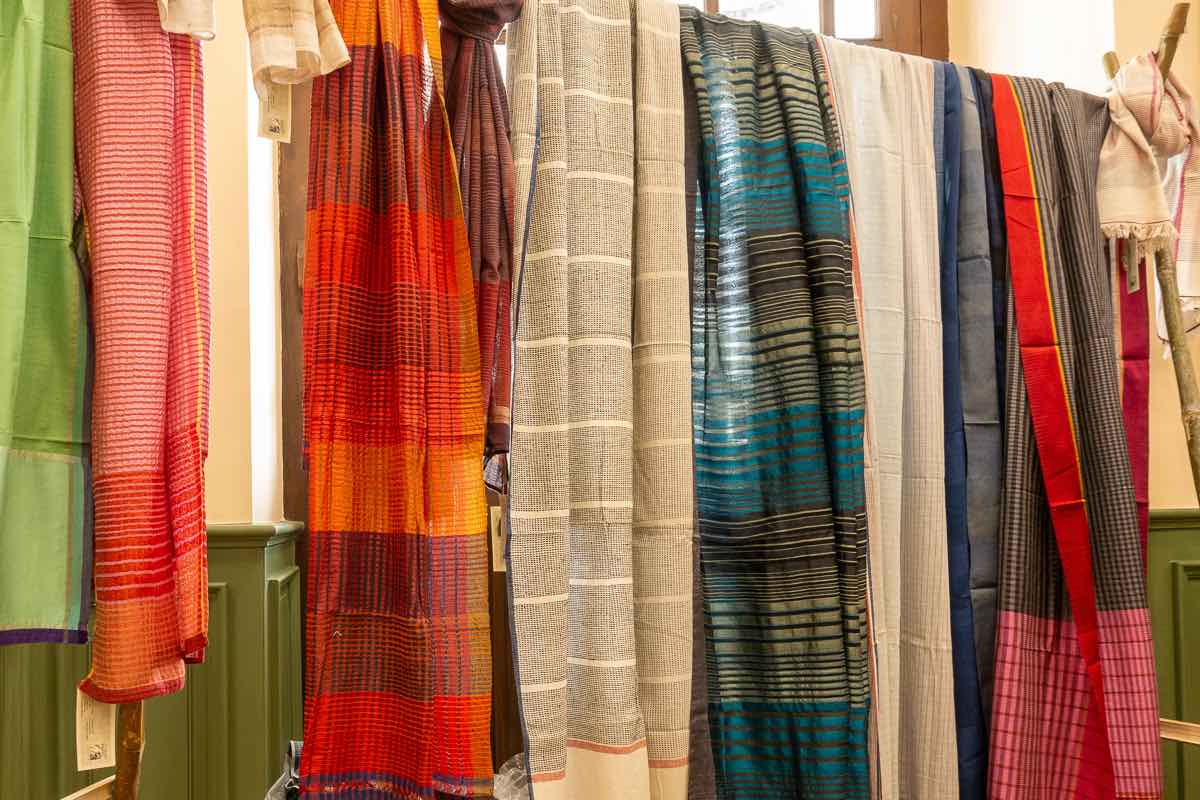 Most of this work belonged to women "shadow weavers." Historically, women did all the time-consuming prep work–from spinning, dying, winding, warping, sizing and feed-filling–while men finished weaving on the loom and received the money.
Weaving communities have developed over the past couple decades, however, to encourage "sustainable and dignified" income-earning among rural India women. The first such organization to assist women weavers was REHWA, started in 1979 with donated looms and funds to support 12 women for 12 months. It now supports 70 weavers for whom it provides health, education and housing.
WomenWeave, founded in 2003, also contributes to this handloom revival. According to Executive Director Nivedita Rai, attention is focused on the entire chain, starting with cotton farmers, to spinners, to pre-loom workers, then to weavers. The result is running yardage sold to national and international designers to be constructed into garments. This "farm to fashion" approach supports hundreds of women.
The weavers' improved working conditions and rising income benefits entire families, explains Rai. "When women gain strength financially, they have a say in how the money is utilized. They have the power to make decisions for the family [such as] how to educate the children."
Anubhuti Beohar, a design consultant for Mrignayanee, brings modern sensibilities to traditional weaves. A graduate of the National Institute of Fashion Technology (NIFT) in Mumbai, she returned to Bhopal and founded AWAMA-Anubhuti Weaving. From shimmering saris to elegant contemporary dresses, Anubhuti demonstrates how exuberant style goes together with detailed work.
Beohar describes how the evolving economy impacts artists and the market. "Young people and students may at first want cheap products, fast, and with Western influence. But once they start traveling the world, [they come back to India] and appreciate the workmanship, the handwoven fabrics, the colors and patterns unique to our tradition."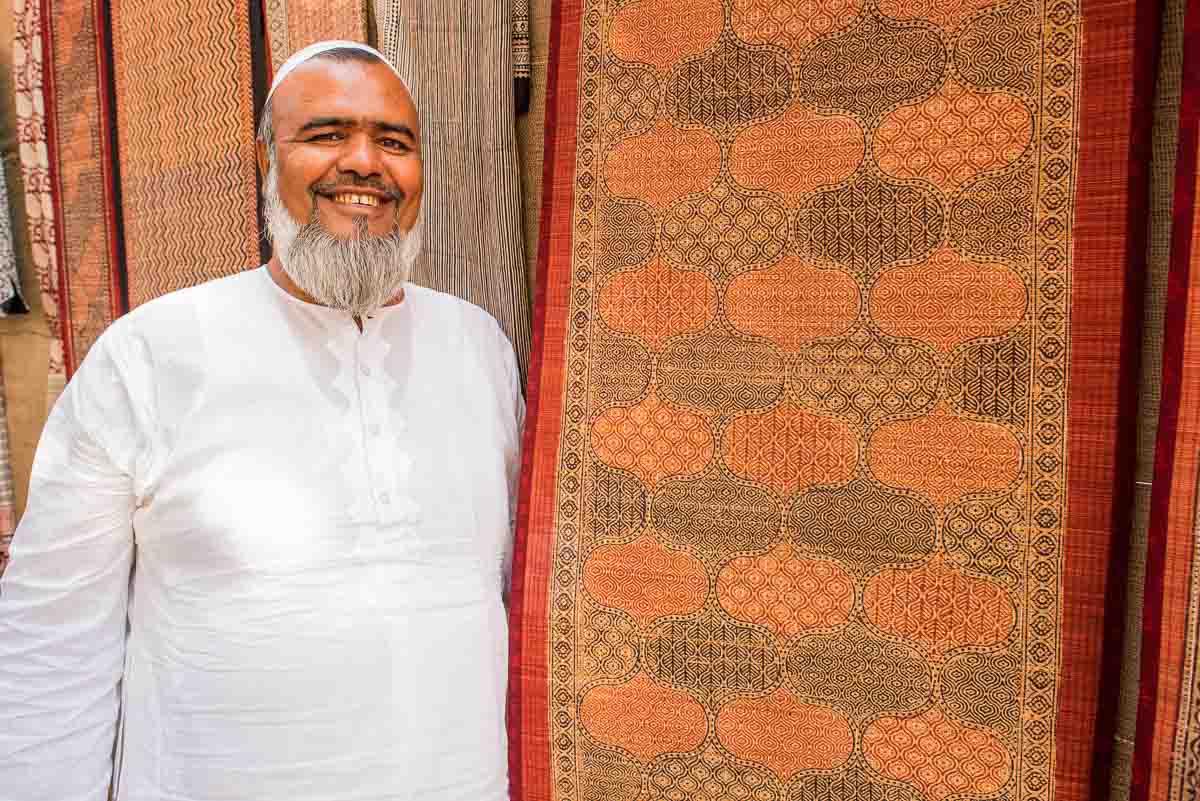 Printed Fabrics
Besides weaving, Madhya Pradesh textile arts include Bagh printing, a wood block process based on natural dyes and organic shapes painstakingly applied on treated cotton. Traditional colors–reds, browns and blacks–are derived from local minerals and vegetables. Treating and printing one piece of fabric can take up to a month.
Other print processes include mud-resistant printing (Nandana and Dabu) and wax-resistant printing (Batik).
Printed cottons are constructed into a variety of contemporary goods, such as shirts, dresses, sunglass cases, folders, bags, or scarves. These products are often sold with a portion of profits benefiting particular groups, such as victims of the 1984 Bhopal chemical disaster.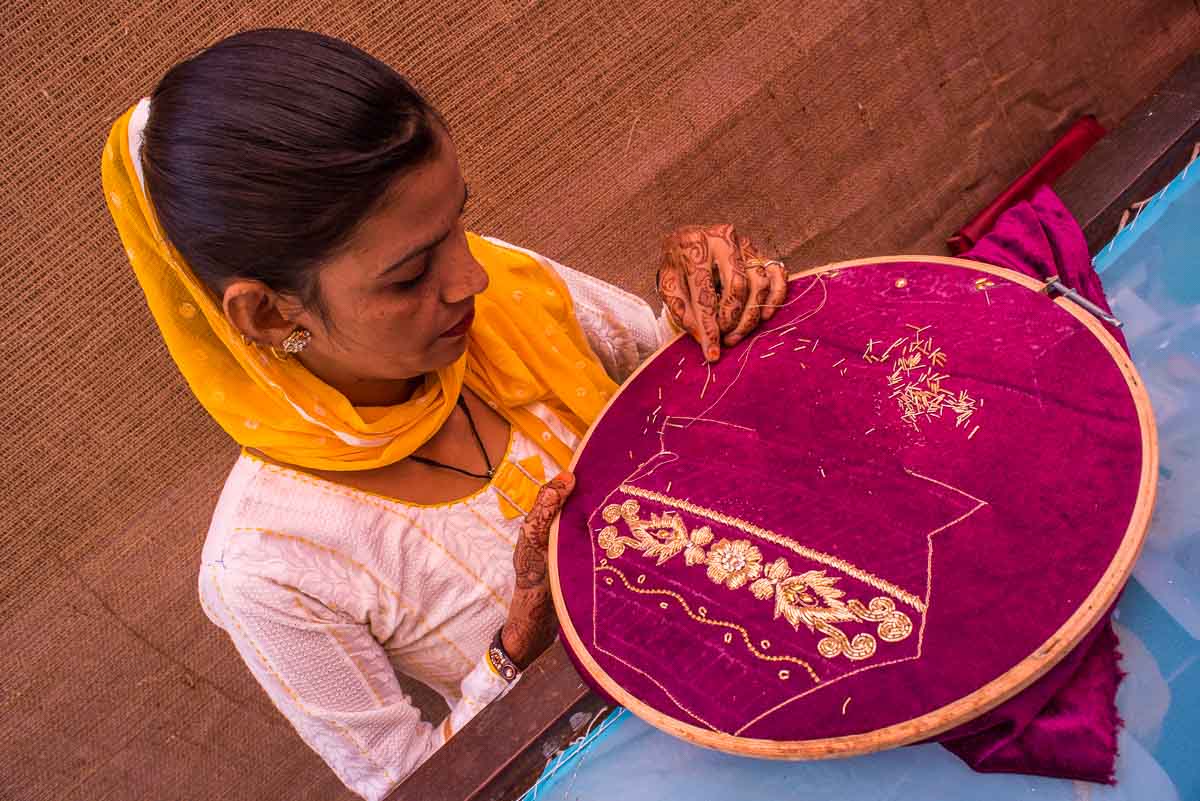 Beadwork and Embroidery
Bead craft in the region originated from accenting traditional costumes with beads or sequins for festive occasions. Ornate necklaces were added to sari dresses for weddings or other celebrations. Today, beadwork products include bangles, keychains, earrings, and other stand-alone items popular with city people and tourists.
Also designed to embellish fabrics is the ornate embroidery process called Zari-Zardosi. Gold and other precious metal threads are embroidered on fabric stretched over a wooden frame. Zardosi, popular with royalty in the Mughal Period, combines beads or sequins with the shiny threads. Little evening bags or slippers are commonly created from rich black velvet decorated with silver and gold Zari handwork.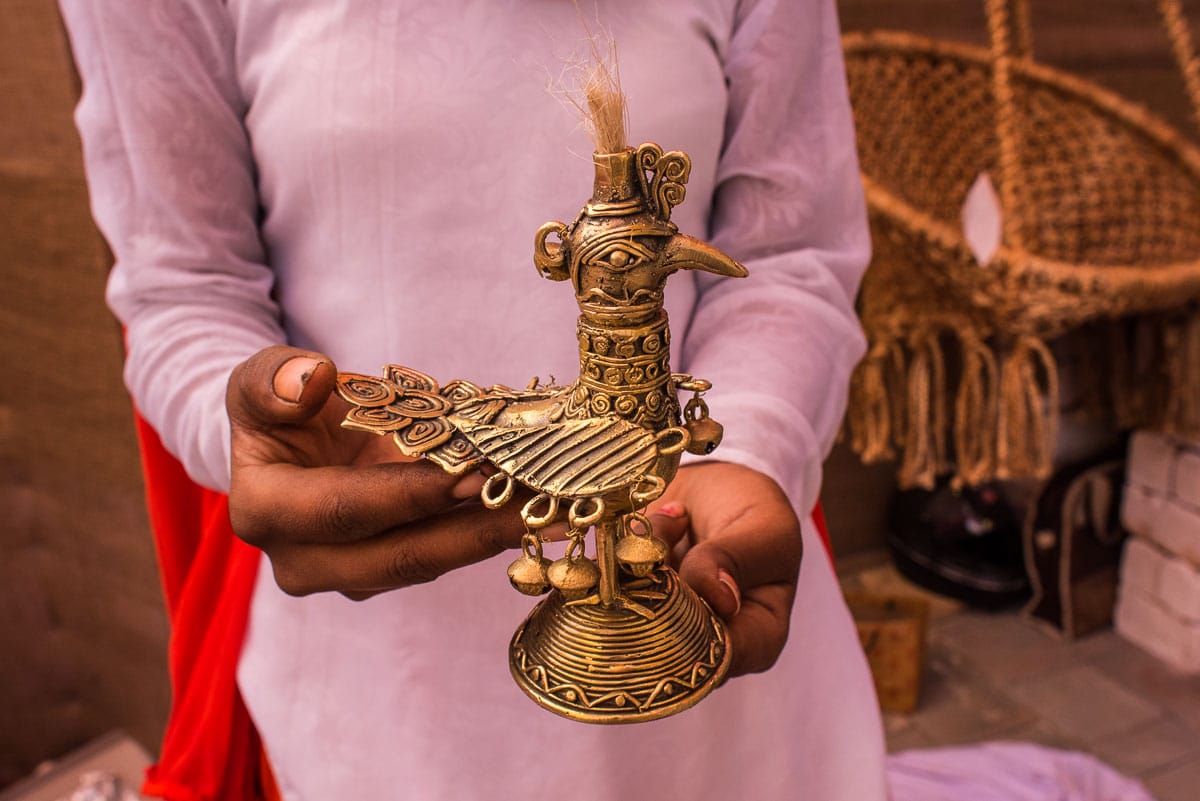 Metal Crafts
A range of metal crafts are especially popular in Madhya Pradesh. The inexpensive silver-colored "white metal" used by rural families for jewelry, incense holders, clothing hooks, or decorative gifts caught on with tourists. Craftspeople now produce enough for national and export sales.
Madhya Pradesh's renowned bell metal work dates back to prehistoric times. With the hard alloys (zinc, copper, bronze) used for bells, the same wax-loss method is still used for smaller items like lamps, toys, décor, gifts, and jewelry. Larger bells or statues are prepared in mud, then coated with wax, more mud, and finally a mud and hay mixture. A revival of the bell casting process is being supported by the Madhya Pradesh Handicraft and Handloom Development Corporation (MPHSVN).
World Marketplace
The support for Indian crafts and their makers by a variety of organizations has created new markets inside and outside the country. Much can be learned–and you can shop!–on the Mrignayanee Emporium website or those of REHWA and Womenweave. These handicraft enterprises, together with consumers, are responsible for sustaining families and opening these quintessential Madhya Pradesh craft works to the world.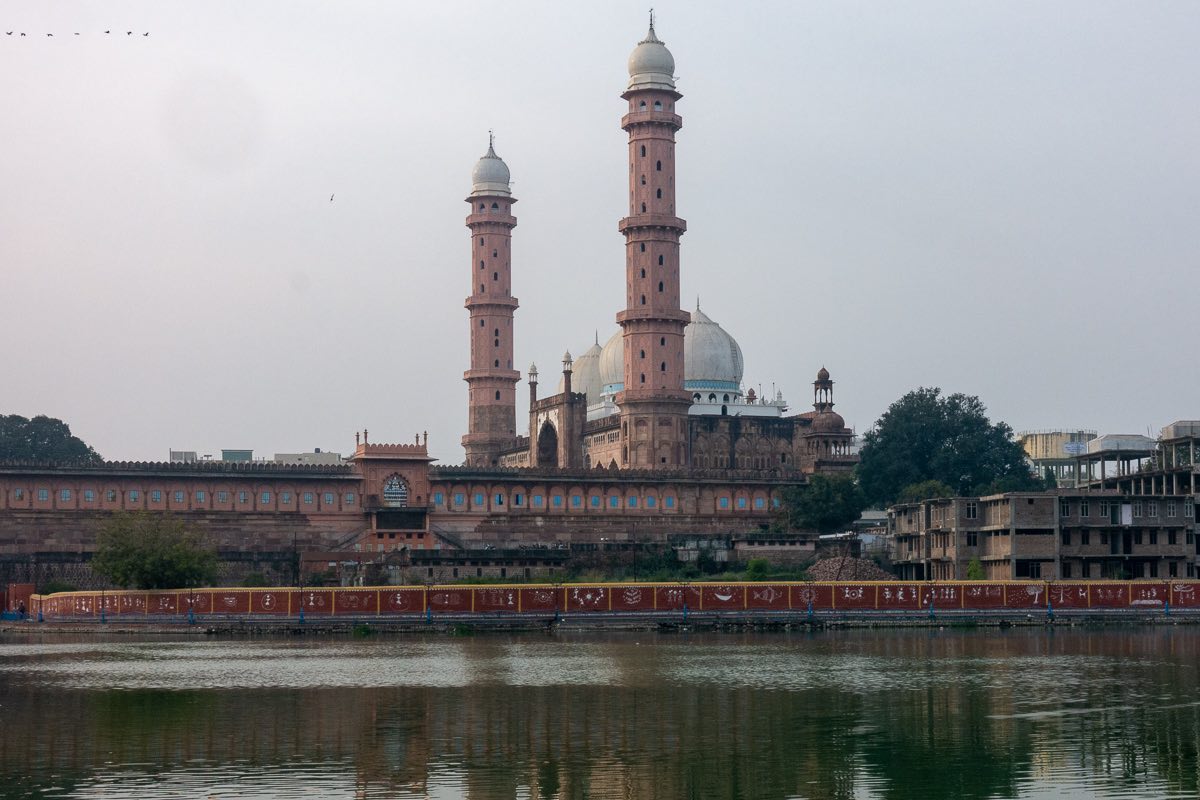 Walking Tour: Places to Visit Bhopal
While Bhopal may be associated with the chemical leak disaster of December 1984, today's visitors will be impressed by Bhopal's lakes and vistas. A walking tour with India Citywalks is encouraged to see the remarkable temples, mosques, palaces, museums and marketplaces–all interspersed with parks, gardens, and lakes.
In the City
Begin in the center of town where the largest mosque in India towers over Bhopal. Taj-ul-Masajid with its 18-story minarets exemplifies Mughal Architecture.
Around Lower Lake is the intriguing Taj Mahal Palace, not to be confused with the Taj Mahal in Agra. Built by Shah Jehan Begum in the late 19th Century, the rambling structure features 120 rooms and eight halls each painted with intricate and colorful designs.
Several venues showcase the art history of Bhopal and central India. The Tribal Museum surveys the daily lives, artifacts and aesthetics of the various tribes of the region and provides a great resource for identifying arts and craft inspiration.
At the Museum of Man, open air exhibitions of historic dwellings from all parts of India, from the Himalayas to the coastal villages, showcase the materials and construction techniques native to their regions. In many cases, tribal groups have added outdoor gardens using traditional ritual plants.
Designed by Charles Correa, Bharat Bhawan is a contemporary and multi-purpose center on the shore of Upper Lake. Many visitors are attracted by theater, music, dance, poetry, and cinema events. But don't miss the fine arts gallery collection of Gond tribal art, the inspiration for so many craft makers.
The Mrignayanee Emporium is a convenient place to discover the wealth of India crafts and the scope of Madhya Pradesh's vibrant textile industry.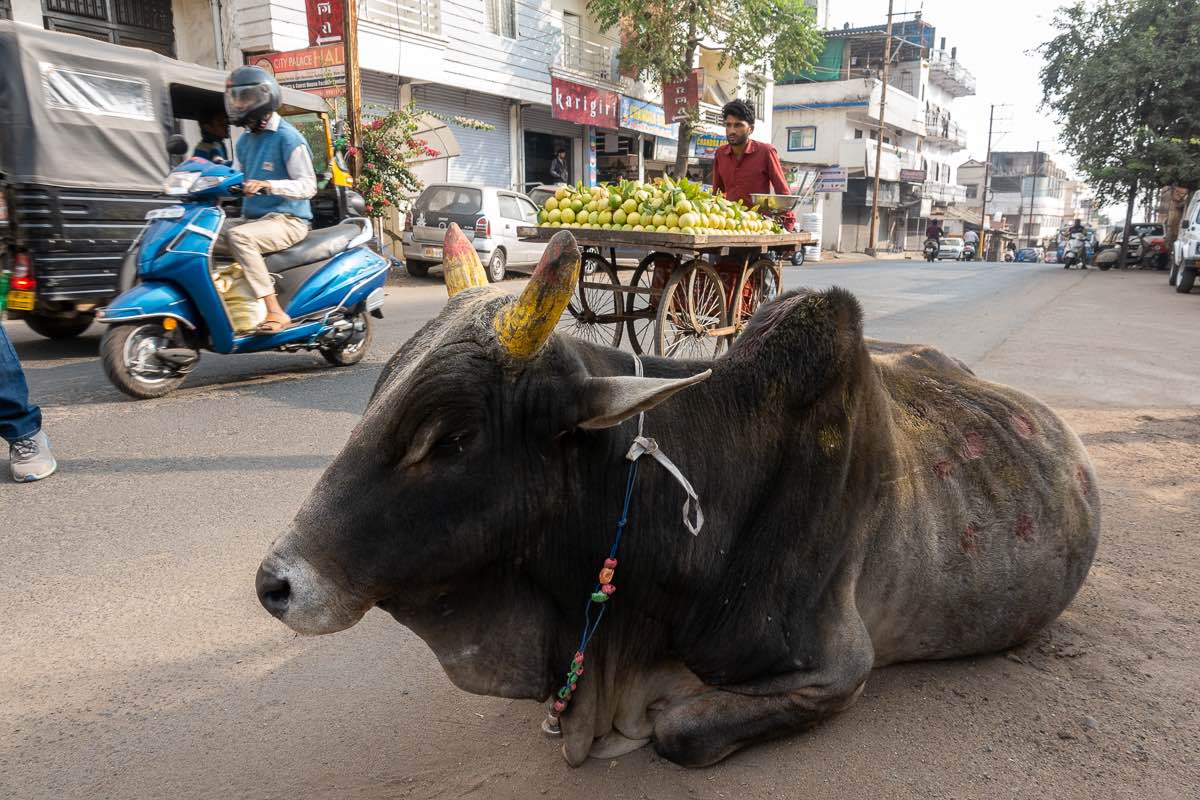 Further afield in Bhopal is the Remember Bhopal Museum, a community-run museum located in a house about a mile from the Union Carbide plant where the deadly poison gas leak occurred. The museum is dedicated to telling the story of the victims, independent of government or corporate support.
Day Trips: Outside Bhopal
Two UNESCO World Heritage Sites are within 30 miles of Bhopal. To the North, the Buddhist Monuments at Sanchi is a group of Buddhist stupas, monasteries, and temples dating from 300 BC to 1200 AD. To the South, Rock Shelters of Bhimbetka displays some of the world's oldest rock paintings in shelters from the Neolithic age.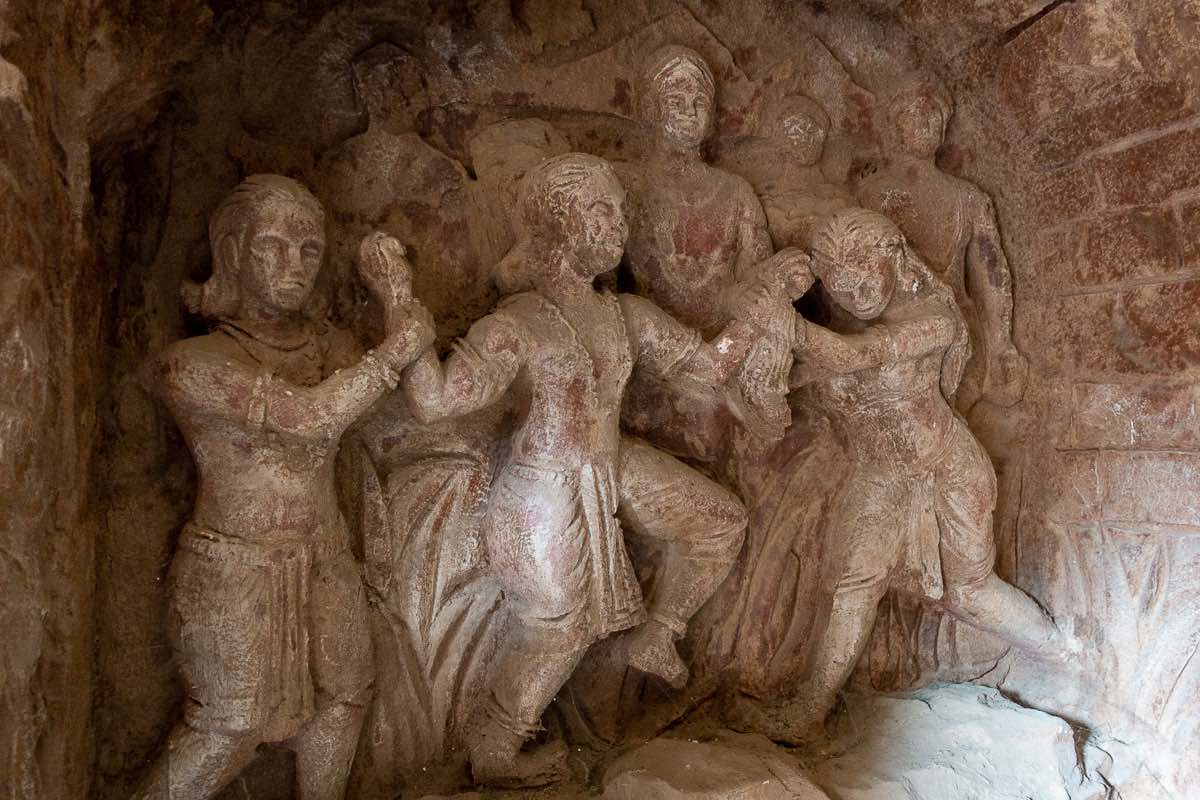 Planning Your Trip to India
We visited Bhopal for a conference organized by the Adventure Travel Trade Association (ATTA) along with Madhya Pradesh Tourism. When planning your trip to Bhopal, visit the region's tourism website for trip planning hints and inspiration. You'll find ATTA member tour operators for India here.
We traveled elsewhere in India on our own…with help! Our visits to Khajuraho and Agra, for example, were part of a private tour arranged by PureQuest Adventures of India. Our tiger safari experience and other India adventures around the hosted conference included the able services of various local India companies, including Pugdundee Safaris, PureQuest Adventures, India Insight Tours, and Banjara Camps. We can recommend them all.
A visa is necessary for Americans to travel to India. We use iVisa whenever we need a visa for any country. Great service, and a small price to pay for them to navigate the visa process for you.

You can click the link above, or use this widget below to start the process of getting a visa for any country.
Travel Planning Resources
Looking to book your next trip? Use these resources that are tried and tested by us. Flights: Start finding the very best flight deals by subscribing to
Thrifty Traveler
. Book your Hotel: Find the best prices on hotels with
Booking.com
. Find Apartment Rentals: Find the cheapest prices on apartment rentals with
VRBO
. Travel Insurance: Don't leave home without it. We recommend
Allianz Travel Insurance
. Need more help planning your trip? Make sure to check out our
Resources Page
where we highlight all the great travel companies and products that we trust. See all of the gear and books we like in one place on our
Amazon shop
.