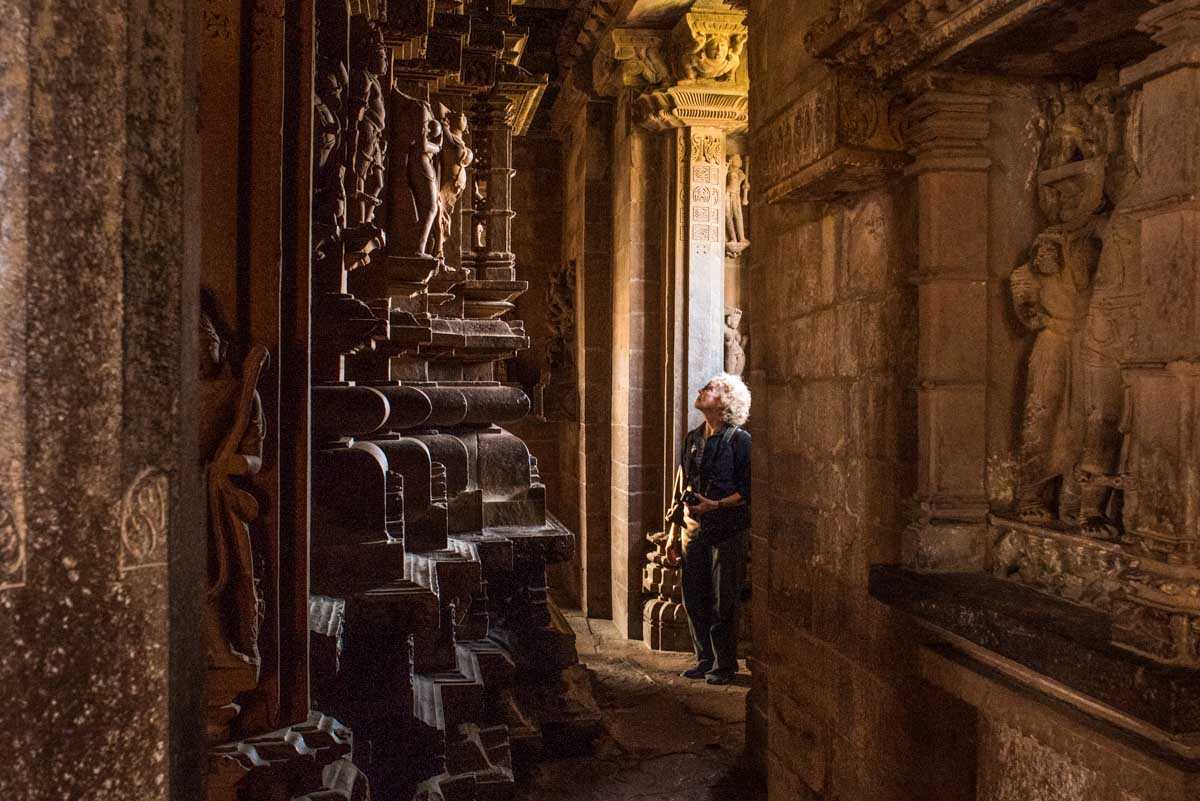 The Khajuraho Group of Monuments is a group of Hindu temples in Chhatarpur, Madhya Pradesh, India. The temples are famous for their erotic sculptures and their Nagara style symbolic architecture. The Khajuraho group of monuments is a UNESCO World Heritage Site.
Warning: if you're easily offended by sexual images, you might want to stop scrolling right here.

Most of the Khajuraho temples were built between 950 and 1050 by the Chandela dynasty. By the 12th century, the Khajuraho temple site had 85 temples spread over 20 square kilometers. Of these, only 25 temples have survived, spread over 6 square kilometers.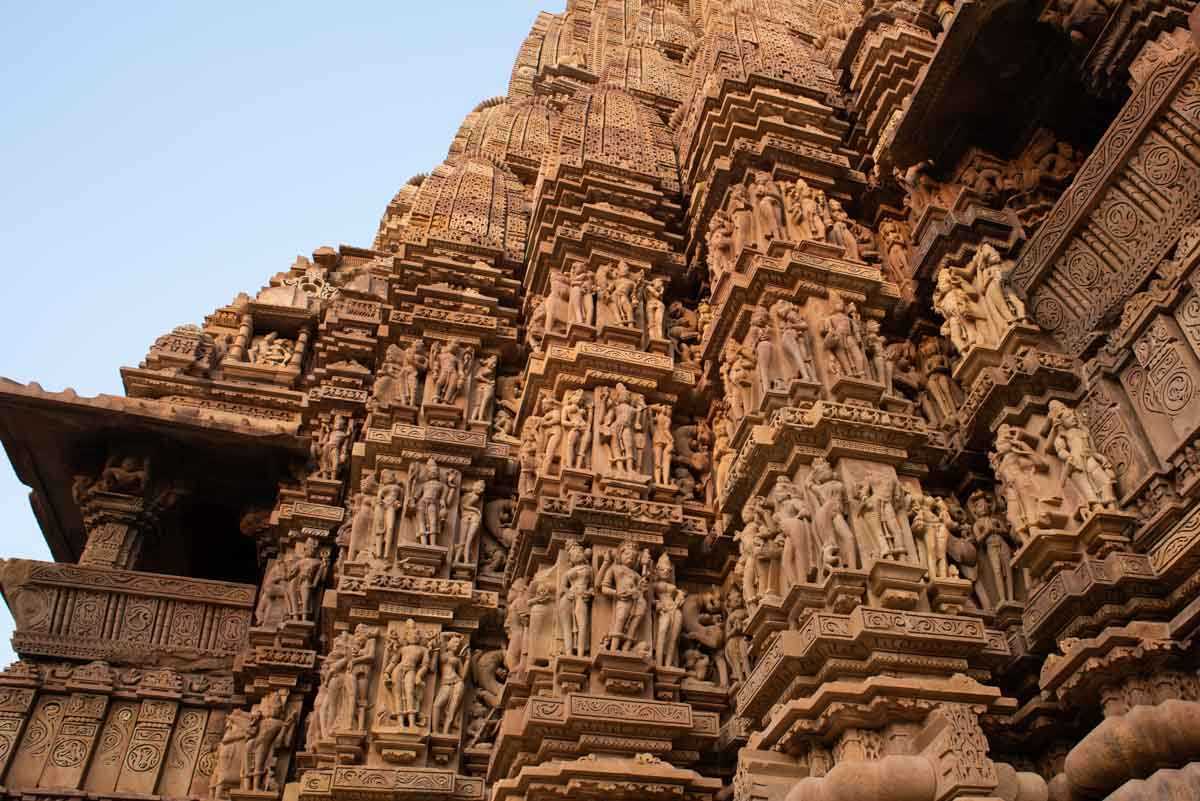 The Khajuraho group of temples were all built around the same time but were dedicated to two religions, Hinduism and Jainism. The Jain temples are completely different from the Hindu ones, and exhibit, shall we say, less of a taste for the joie de vivre of their Hindu cousins.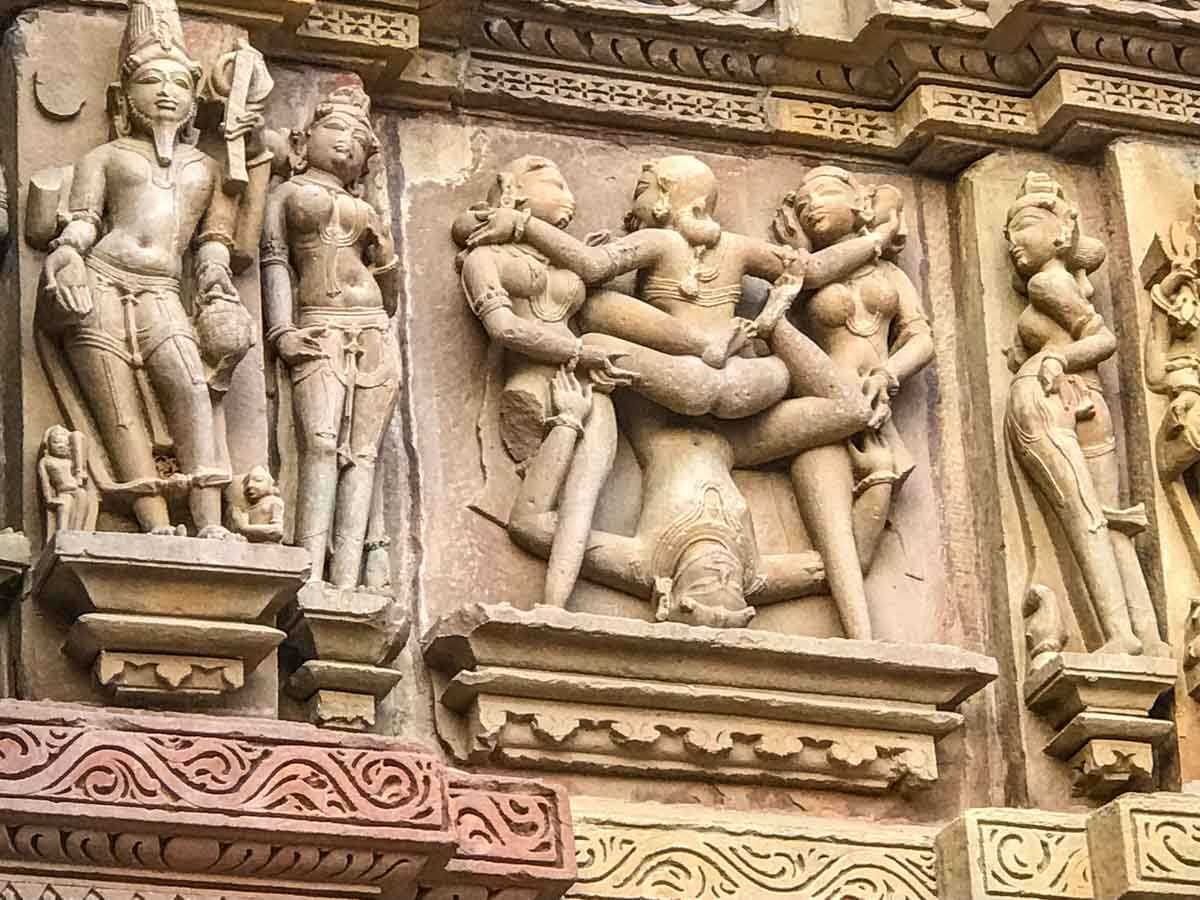 I don't know enough about the temples or the religious synergy between the eroticism of the sculptures and the Hindu religion. I have read enough about the Kama Sutra, however, to know that it's not about eroticism per se or a compendium of sexual positions. The Kama Sutra is, rather, part of a philosophy of endeavoring to live life well. Topics of the Kama Sutra concern more the nature of love, finding a life partner, maintaining one's love life, and enhancing the pleasure of human life.
For your reference, here is a table of contents of the Kama Sutra texts. Some practical, some surprising topics.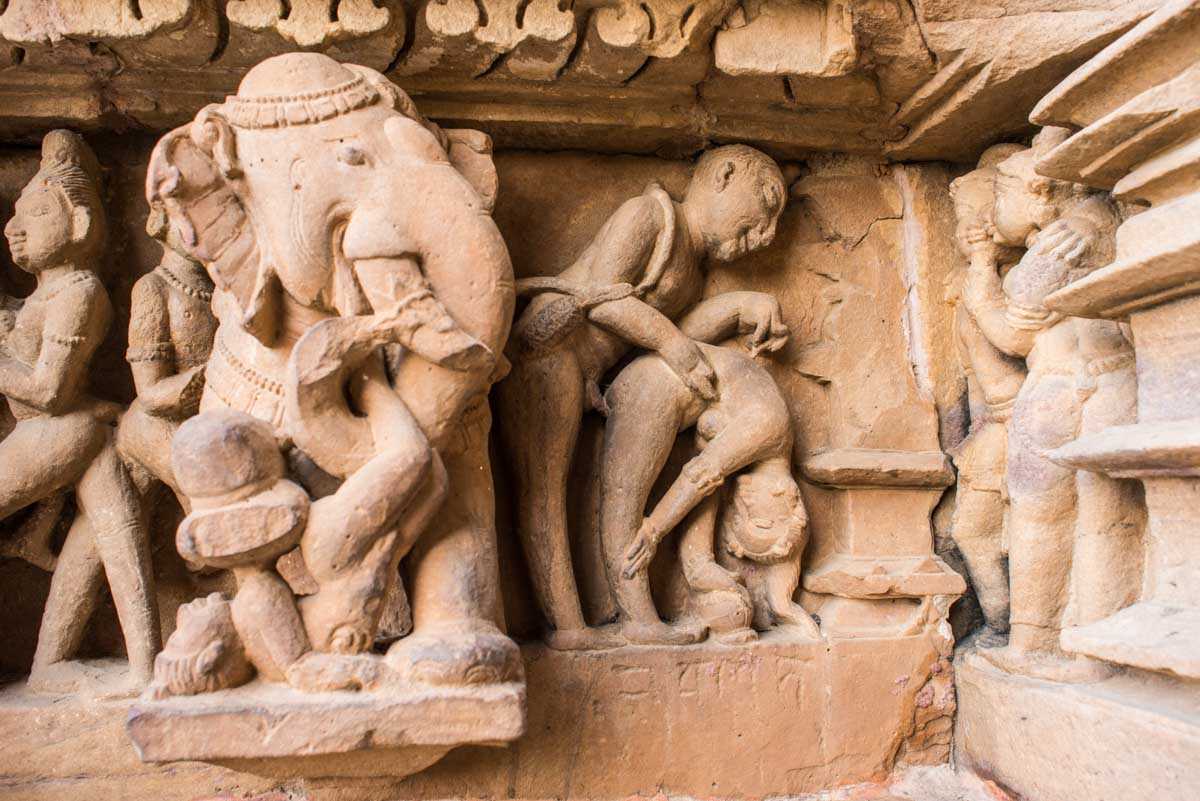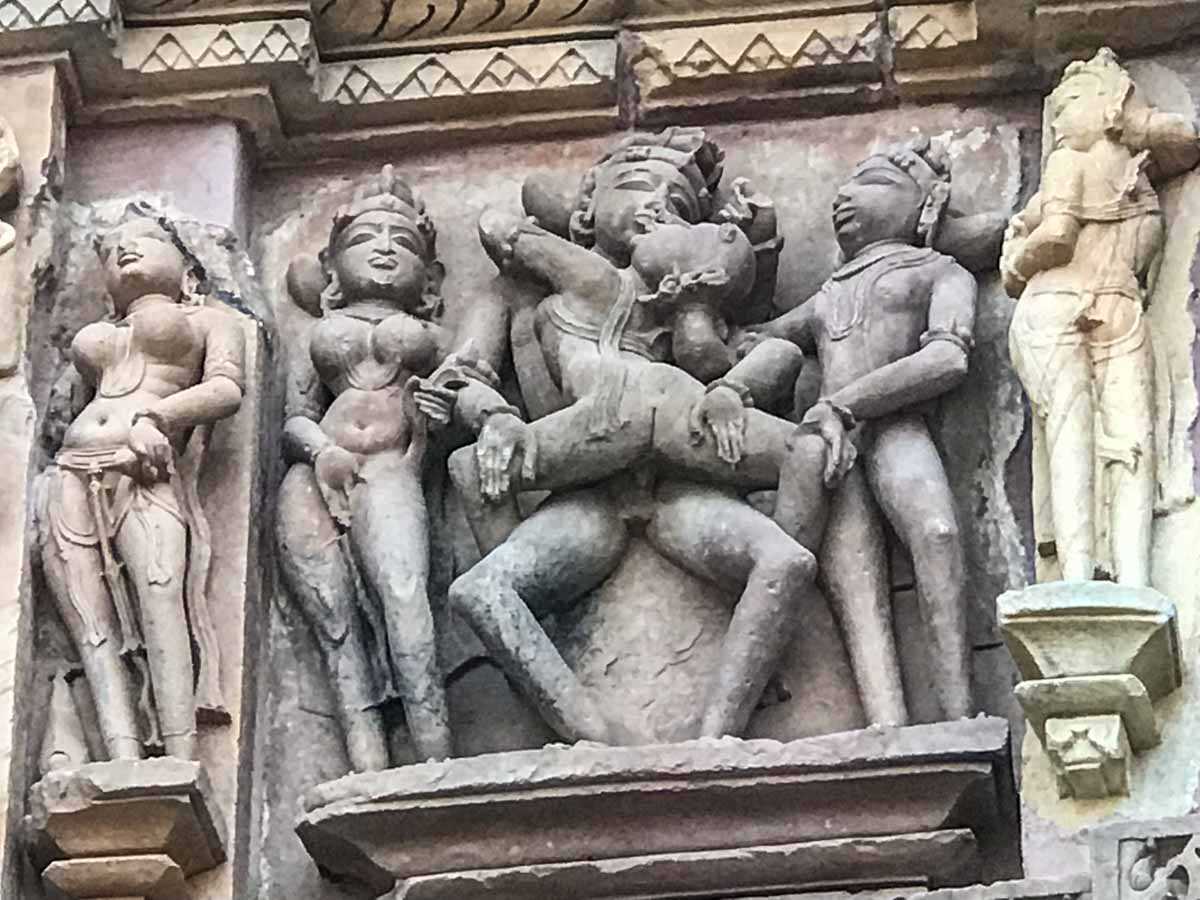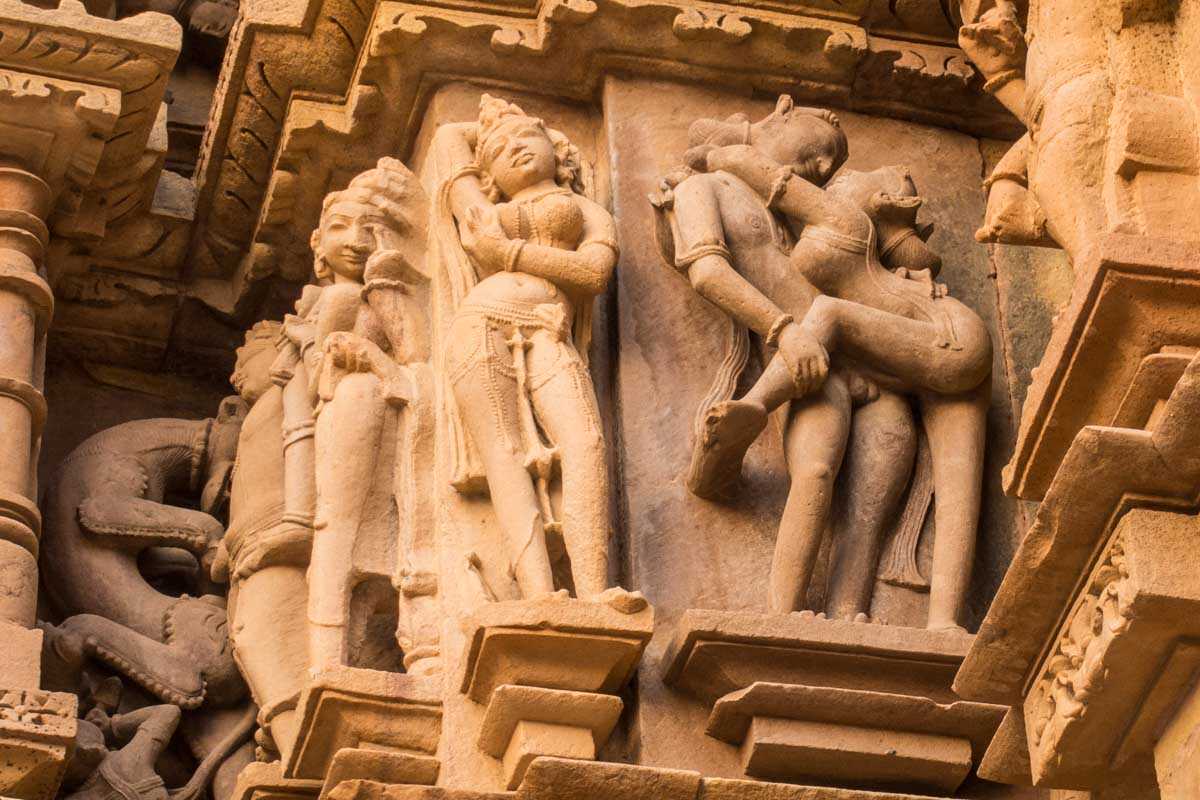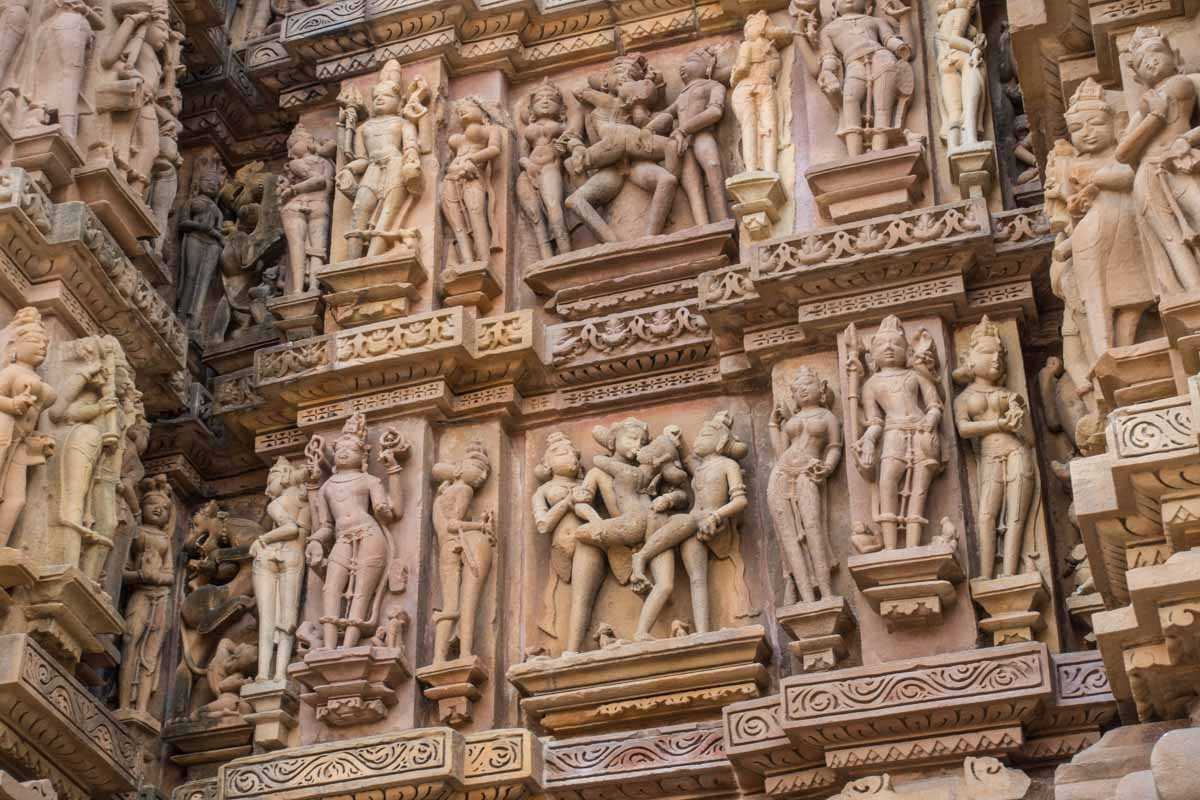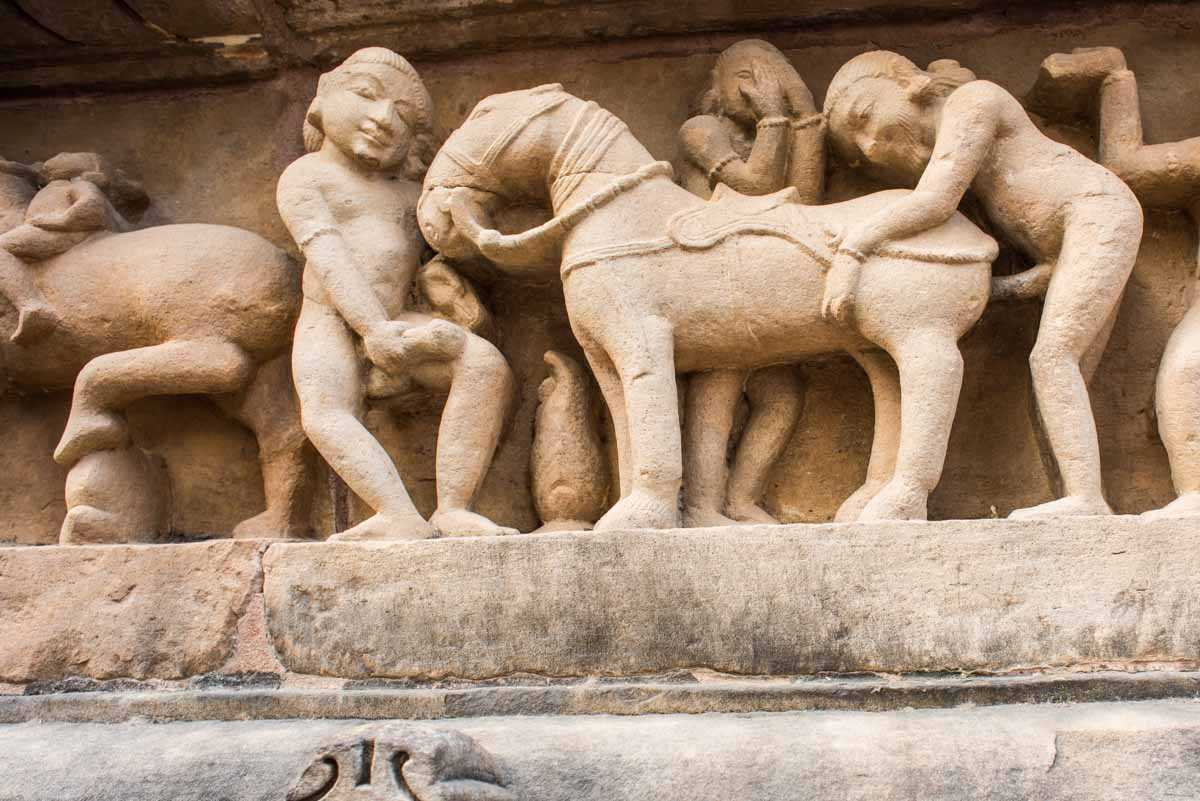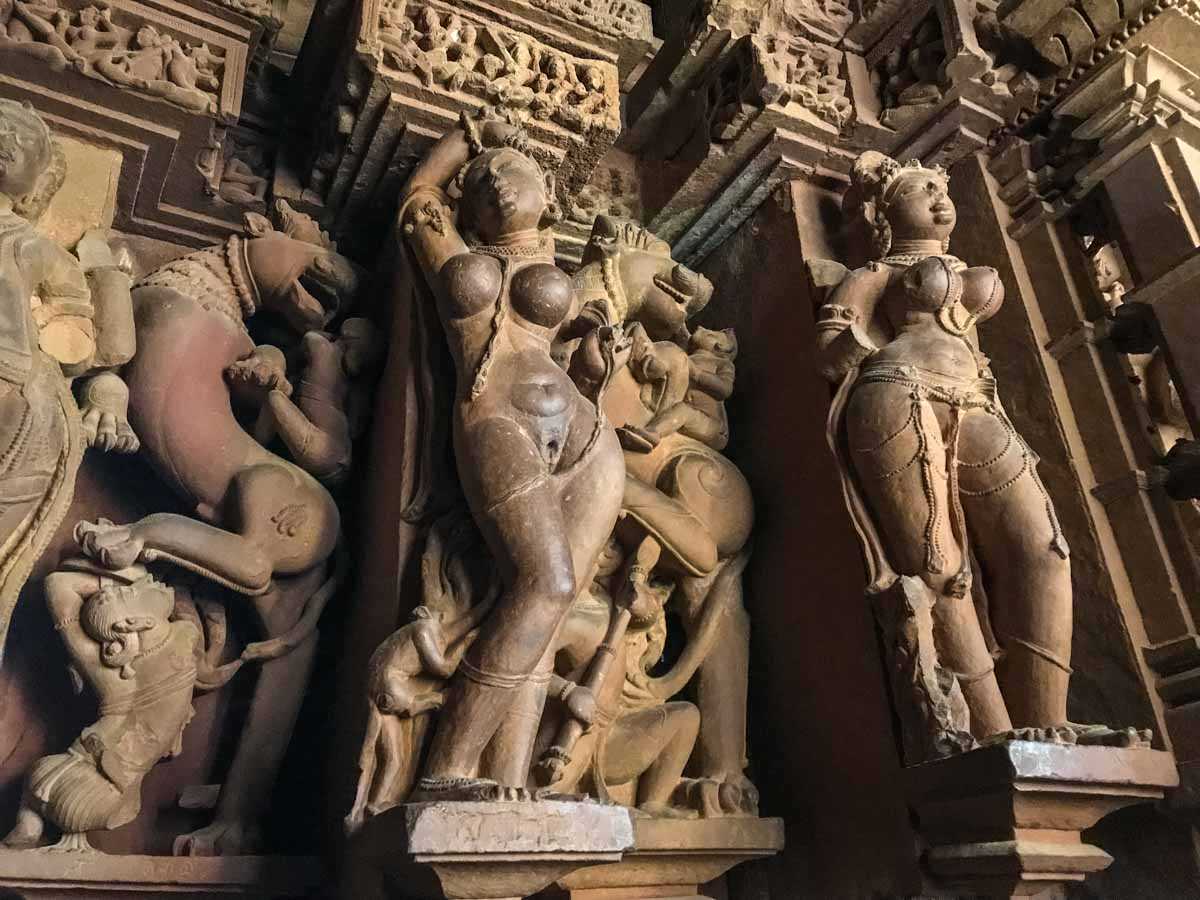 The Khajurajo temples are a Unesco World Heritage site in India. Click the link to see a list of all the World Heritage sites in India, with links to stories we've written about them.
We also have written about the erotic art of the brothels and bathhouses of Pompeii and Herculaneum, Italy.
If your taste is more towards the classic nudes, check out the Brookgreen Sculpture Gardens in South Carolina.
We visited Khajuraho as part of a private tour arranged by PureQuest Adventures of India. We were not hosted for any part of this tour, so take our word for it that 1) trying to arrange your own transport and tours in India is not easy; and 2) these guys do a great job. It couldn't have been better.
A visa is necessary for Americans to travel to India. We use iVisa whenever we need a visa for any country. Great service, and a small price to pay for them to navigate the visa process for you.

You can click the link above, or use this widget below to start the process of getting a visa for any country.
When you're thinking of traveling, your first stop should be our Travel Resources page, where we list all the essentials you need to make your travels easier, cheaper, safer, and more fun.
You can also help yourself get ready for your travels by reading our Get Started Planning Your Trip Now page.
We love traveling–with the right gear. We've gathered a lot of the stuff we use to make travel more pleasant and efficient all on one page. Shop our Travel Past 50 Amazon page to find our favorite gear. If you purchase something from the store, Travel Past 50, as an Amazon affiliate, may receive a small commission at no extra charge to you. Thanks.
We never leave home without our travel insurance. Nor should you. Search for the travel insurance from Allianz that best meets your needs, whether it be an annual plan or a single trip.
You can see (and buy prints) of most of our travel photos in one place on this page.
Note: This post and other posts on TravelPast50.com may contain paid or affiliate advertising links. As an Amazon Associate we earn from qualifying purchases.