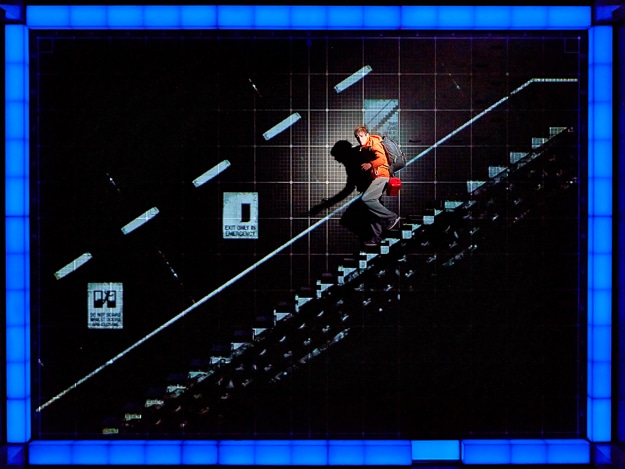 We've said it before, but one of our very favorite landing places is London. There's (obviously) a lot to London. But you can pretty much keep the Tower and London Bridge and the Tate Modern as far as I'm concerned.
For me, there are two reasons to come to London: the British Museum and the theatre, as they spell theater over here.
I've written about the British Museum before. Its collection of antiquities from Greece, Rome, Egypt, Mexico and more is unsurpassed by anything in the objects' home countries…with the possible exception of the Archeology Museum in Mexico City. I could stare at the row after row of Greek amphoras for hours. And I have.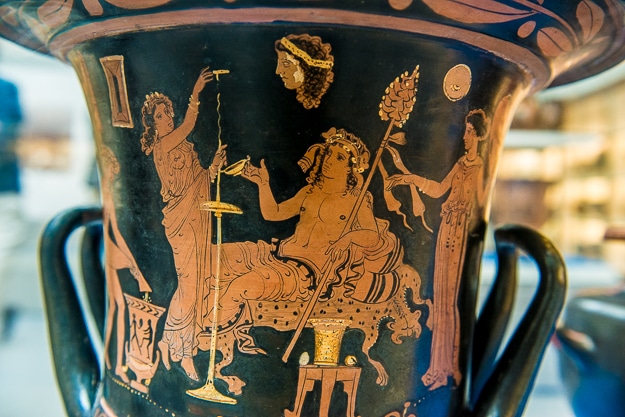 But those sorts of things exist in other countries. Maybe not as many or as high quality as at the British Museum, but they're there.
The one thing that's completely unique to Britain is, well, British theatre. Nobody would say the Brits invented live theatre, but I think it would be very hard to argue that anyone does it any better.
Let's start with British playwrights. For example: William Shakespeare, which ought to settle the argument right there. If your taste is more contemporary, there's Harold Pinter, Tom Stoppard, and Christopher Hampton. They've all written some pretty good film scripts, too, if you can't get to London.
But I'm rambling.
Kris and I came to London for the World Travel Market conference in East London. We stayed in an apartment near the Excel Centre in east London for four days and didn't set foot in the familiar surroundings of the West End until our last night.
We took the tube to Piccadilly Circus from East Ham, an area of London we've never visited before, and probably never will again. We had an errand in Piccadilly which we accomplished, then we wandered a few blocks over to Leicester Square, which is pretty much the heart of the London West End theatre district.
Like Times Square in New York, there's a big booth selling discounted theatre tickets for that night's performances. But, also like New York, the tickets that are available are mostly for what I'll call the tourist shows–Les Miserables and the like. We rarely get tickets there. Instead we head for the theatre that's showing what we're looking for. Usually, that's a show that's transferred to the West End from either the National Theatre or the Royal Shakespeare Company. (Or, if we've planned ahead enough, we can actually go to the South Bank or the various RSC venues and see the "first run" productions before they've become hits and transferred.
But, since we're not known for planning ahead, we usually end up checking out Time Out London and picking something that looks intriguing. Usually those NT and RSC shows are at the top of that list, and they're rarely sold out during the week.
As far as I know, those companies don't discount their tickets at the Leicester Square location. The only discounts offered are for seniors. And since a senior to them is anyone over 60, luckily we qualify. What that means is we got tickets normally selling for £60 for £32.50. That's a steal. And I thank you young people who pay full price and the good tax payers of the UK for that concession.
This is a pretty roundabout way of saying that we ended up in the second row of the Dress Circle (that's the first balcony) and usually considered the best seats in the house for the National's production of the remarkable The Curious Incident of the Dog in the Night Time.
We didn't really know much about the play before we got the tickets–other than it had received great reviews and that it had something to do with a young man who was very good at math.
To cut straight to the heart of the matter, this is the sort of play that makes me love the theatre so much. The best productions are just this sort, that combine imaginative acting with staging that adds so much nuance and depth to the words and themes of the author.
I was intrigued as we sat in our seats before the start of the play that the stage was a large gridded box, marked off into small squares and lettered and numbered up the sides as if we were going to witness a big geometry problem worked out on some three dimensional graph paper. Actually that's not far from what happened.
But this simple black stage came alive with a series of doors and traps that produced all the props needed to carry off the action of the play. Add to that a remarkable light show provided by the traditional stage instruments augmented by an elaborate embedded LED array, and you end up with everything from a suburban garden to a child's bedroom to a London Tube station–complete with escalator. Just seeing the set and lighting designer pull that off would have been worth full price admission.
It wasn't all a light show, of course. The play itself was a poignant examination of the difficult family dynamics of a mother and father whose marriage is broken by their futile attempts to deal with a difficult, brilliant, autistic child who can only understand the world by applying an acute mathematical logic to any problem he encounters, from the murder of a dog, the location of a street address, to an actual math problem.
It's a marvelous evening. If you're going to London any time soon, go see it, or anything like it. All that old dead stuff in the British Museum is one thing, but really there's nothing so good as live theatre.