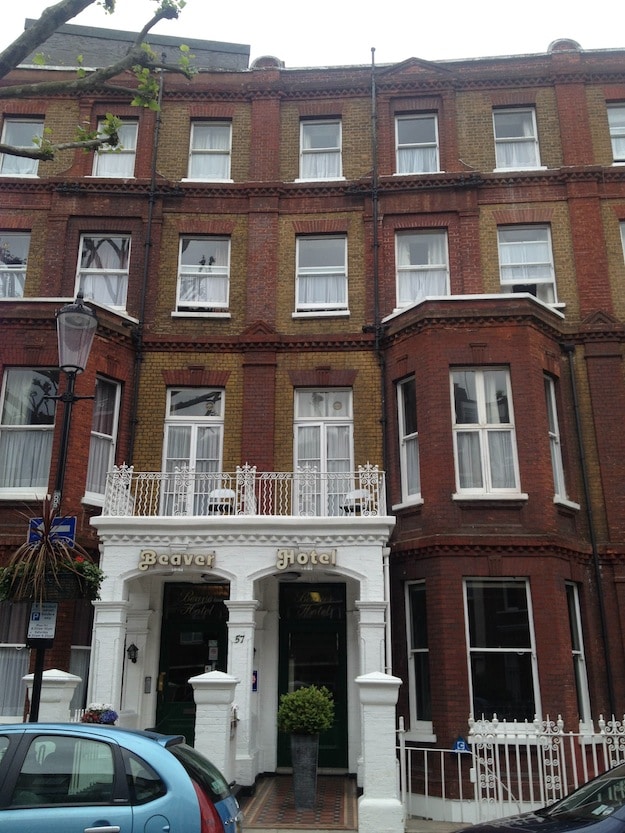 I've visited and lived in the Earl's Court London neighborhood a lot over the past 40 years, and I keep going back. Maybe this once-Australian neighborhood has a boomerang effect.
My first time in London was in late 1973 as part of ACM's (Associated Colleges of the Midwest) "London-Florence" study program. Our rooms were on Harcourt Terrace south of Old Brompton Road, about 15 minute's walk from the Earl's Court underground station.
In the summer of 1975, I returned to meet up with my then boyfriend, Tom, who was studying in a University of Minnesota theater program. I got a job where he was staying, doing housekeeping and serving breakfasts, saving up and killing time until we were ready to head across Europe. The scene was The Beaver Hotel on Philbeach Gardens. That's across Warwick Road, on the Exhibition Hall side of the tube stop.
We returned shortly after we were married in 1977, and ended up finding a flat for three months just across the street from The Beaver Hotel. The neighborhood then seemed tired and lacking in identity. Xenophobia and racism were in the air, or perhaps that was just the expression of our landlady. Subsequent trips have taken us back to Earl's Court neighborhood for short stays.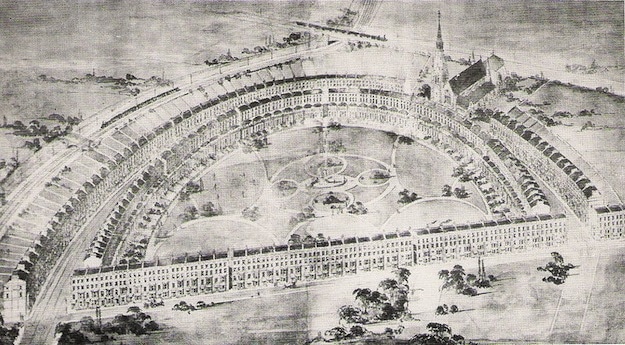 This month, though, we returned to the very same Beaver Hotel at 57 Philbeach Gardens. The hotel is much the same, still filled with young travelers and students from Asia, India, and North America. The street looks bright with fresh white paint. The cars parked out front are more upscale. Earl's Court Road is busy, lined with grocery stores, restaurants, a couple pubs, and several small, practical shops. Laundries and ethnic restaurants speak to the transient nature of the neighborhood, and housing up and down the street includes a women-only boarding house and apartments largely taken up by Somali immigrants.
Jan Lis, the owner of the Beaver (and my former employer, it turns out), talked about the history of the hotel and changes in the area. Lis came to London in 1947, at the age of seven, from his native Poland. ("The name's John Fox in English.") Having lived in the hotel, Earl's Court, and nearby Holland Park neighborhoods all these years, Lis seemed surprised to be asked about changes in the area.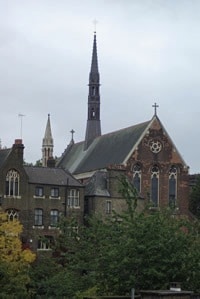 "Warwick Road is one-way traffic now," was the first thing he could think of. In fact, Earl's Court has always been a first stop for new immigrants. Warwick and Cromwell streets were the 'Polish Corridor.' Lis bought the hotel from one of the many "Overseas Visitors Clubs" which supported newcomers to London.  Up until 1973, South African clubs were the center of the OVC scene. The Beaver Hotel was a Canadian center, the Kangaroo was for Australians, and the Kiwi for New Zealanders. Later in the '70s, the area was home to many Indian, Thai and Pakistani residents. These days, Lis sees more Middle Easterners. The Russians, he said, instead take to London's center, and buy the higher-end properties.
The late 19th Century architecture of the townhouses along Philbeach Gardens (originally offered for sale in 1890) remains largely intact. Across the street is a section of rather ugly 1950s and 1960s flats, filling in the holes left by World War II bombs. Next to the Beaver Hotel is the stone church, St. Cuthbert, a Church of England parish offering high mass in a highly decorated interior. The church's original copper roof has been replaced with dull slate. It was the only building on the street kept in place when the development was laid out.
Lis doesn't hesitate when asked what it is that keeps Earl's Court healthy. "It's convenient to everything. We're a ten minute walk to the underground, and then under a half hour to Piccadilly." He suggested we walk up to Holland Park, and recommended a gastro pub on the way. We took the enjoyable stroll north through Japanese gardens in Holland Park, and recalled spending Christmas Day, some 35 years ago, walking through Brompton Cemetery to the south. We also took the Underground from Earl's Court to Leicester Square TKTS (yes, under 30 minutes) to buy our half price theater tickets, just as we've done on every previous visit.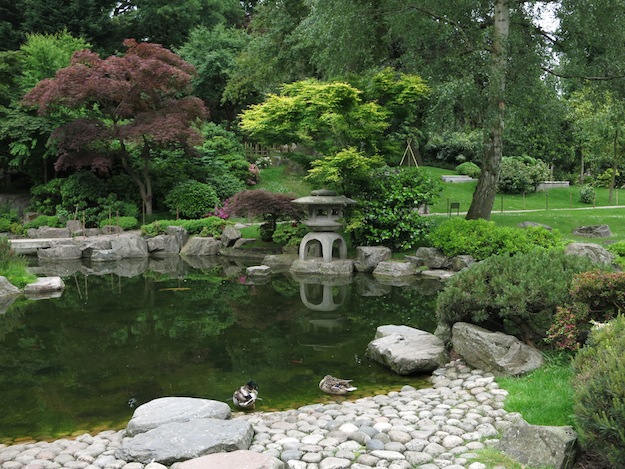 Throughout London, especially on the South Bank, signs of 2012 Olympic and Jubilee face-lifts are obvious. Pedestrian signs are better than ever; more central streets are closed to cars. There is talk of Earl's Court Exhibition Hall being changed over to an arena-style venue. (Pink Floyd had a long run there when I first visited.) And, Lis pointed out, the "classic pub culture has been killed" by the smoking ban, which means more pubs now offer outdoor seating–or standing–room.
Prices, of course, are nothing like they were before. While we paid 30 pounds for a week's rent in 1975, we paid about three times that for a night at the Beaver. A pint, which was 21 pence in the '70s is now over 4 pounds.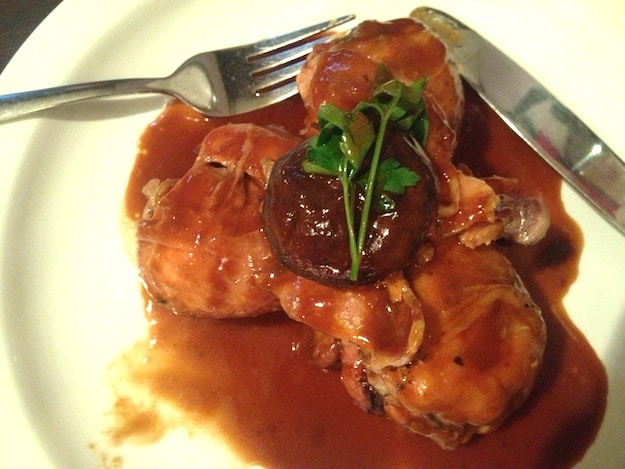 Although you may or may not agree with Lis that "London is better for food these days than Paris," Earl's Court continues to benefit from the influx of people with their variety of foods and customs. Even the local pub that once sold only buffet-style bangers and mash now offers a nice breakfast menu, including scrambled eggs with smoked salmon. Gone were our favored Hot Pot restaurants and the walk-up Fish and Chips. The best meal of our stay turned out to be at The Little French Restaurant right off Earl's Court Road. We shouldn't have been surprised.
You can help yourself get ready for your own travels by reading our Get Started Planning Your Trip Now page.
We love traveling–with the right gear. You can check out a lot of the stuff we use to make all our travel much more pleasant and efficient all on one page. Click here to see it. If you purchase something from this page, Travel Past 50 will receive a small commission at no extra charge to you. Thanks.