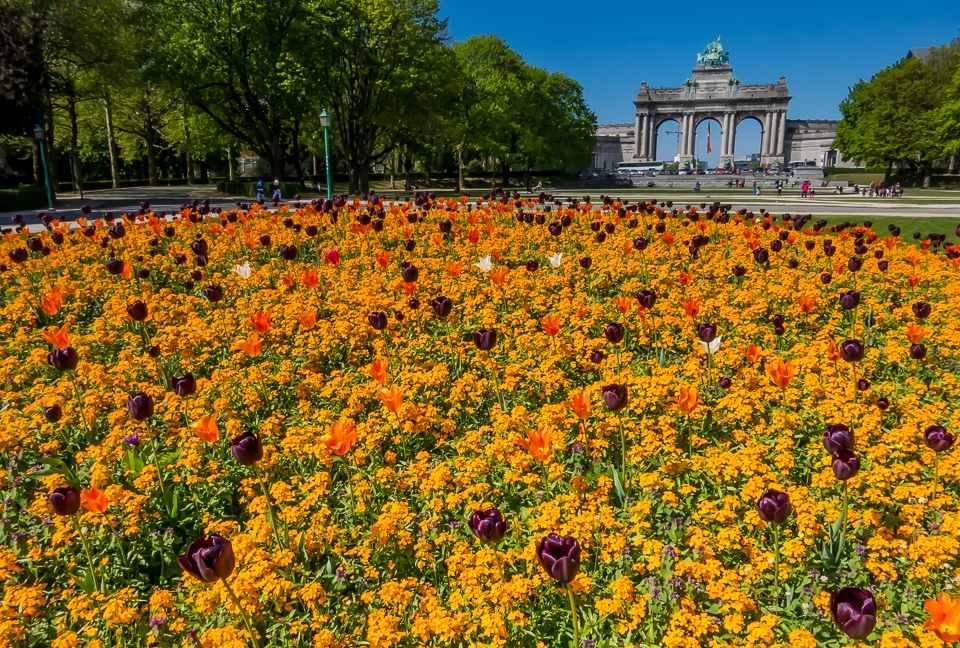 As we approached the Imperial War Museum in Brussels, we were greeted by this huge circular garden of purple and white tulips in a field of yellow. (Sorry, I don't know what the yellow flowers are.) It's always a pleasure to run into such things when you're about to spend a couple of hours among the stark grey remnants of World War I.
Nothing special here. This was shot with the little Canon S110, and other than using the gradated filter function of Lightroom to darken the sky, not much was done. ISO 200, f/8.0 at 1/400 sec.
For more info about the equipment and software I use, see this page.
You can buy prints of my photos on my Smugmug page.