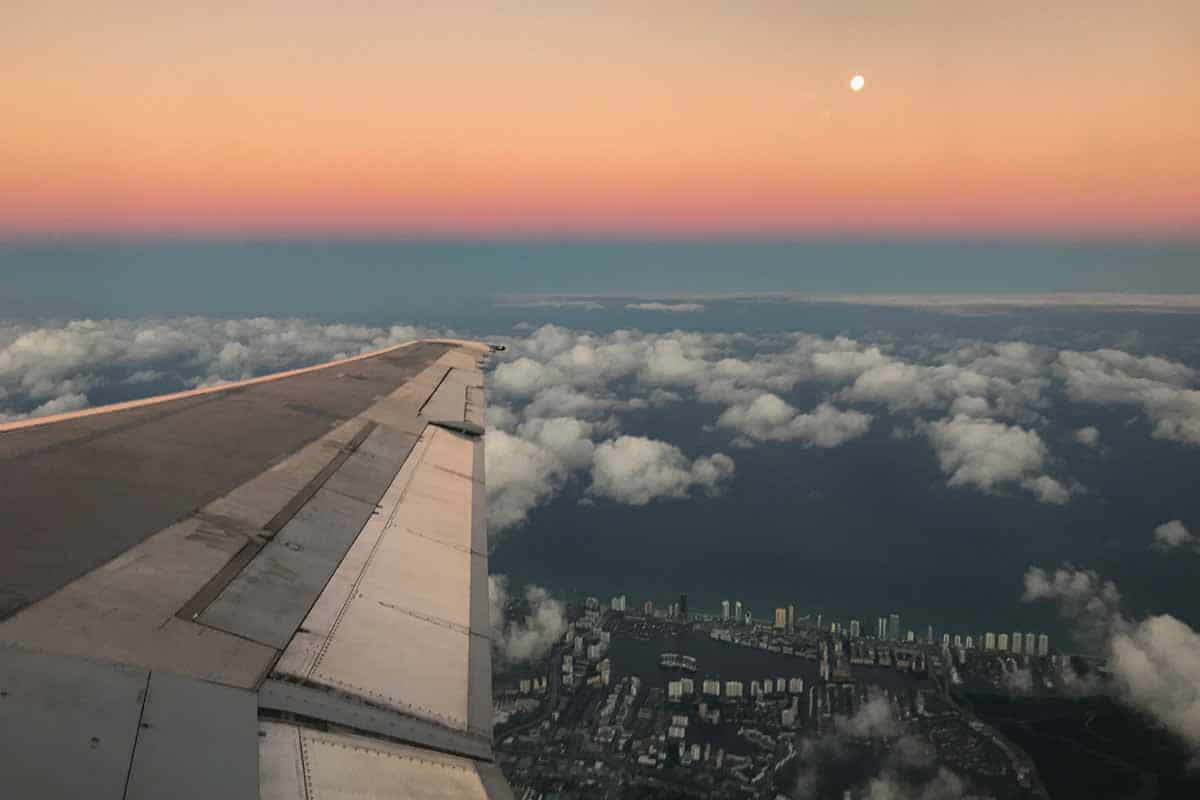 Note, this post contains both new and updated content from previous posts.
There are as many reasons to purchase travel insurance as there are travelers and destinations. But to simplify, travel insurance is sought out for two primary reasons. The first is to protect the investment in travel – both time and money – including those big expenditures like flights, tours, rental cars, and non-refundable bookings, as well as the relatively minor annoyances of delays, cancellations, and lost luggage.
The second primary travel insurance benefit is to cover unexpected events, like illness, injury, or other emergencies.
Some posts on Travel Past 50 may contain affiliate links. If you buy something through one of those links, we may earn a small commission. As an Amazon associate, we earn from qualifying purchases.
Our personal motivation falls largely with the second scenario, which we'll get to. But protecting the travel investment seems more critical than ever, and more confusing to many. Questions around coverage and benefits can be complicated, but it's not rocket science. A few travel insurance basic tips will help you find the right policy for you and your fellow travelers, for all sorts of trips.
Note: This post and other posts on TravelPast50.com may contain paid or affiliate advertising links. See full disclosure below.
Travel Insurance 101
We've admitted it before: when we first set out on our travels in 2010, we did not carry travel insurance. Delays and cancellations were part of our life. Stolen goods were part of our lessons. Medical emergencies were few and manageable. Fortunately, we wised up before experiencing any real hardships. We've become students of travel, serendipity, disruptions, and travel insurance, and now we diligently carry an annual policy for the two of us.
We get asked about purchasing travel insurance and what to look for in various travel insurance policies more than any other question. The short answer is we buy Allianz Travel Insurance's annual plan, called AllTrips Premier Plan. But you can easily compare all Allianz Travel plans and see quotes right here.
For starters, here's our thinking about why you need travel insurance and some general tips on buying the right policy.
Travel insurance is different from health insurance. Your health insurance will almost never cover you when you are traveling internationally.
Travel insurance that may be included with your credit cards is likely not as beneficial as when you buy distinct travel insurance. Even good plans, like Chase Sapphire and American Express Platinum, both of which we carry, don't provide the coverage we want. And furthermore, we'd have to remember to put certain charges on that specific card in order to be covered with the credit card plan. We're not that reliable.
Compare both single trip and annual, multi-trip travel insurance policies. The annual plan saves us a bundle.
Research and buy your travel insurance directly with the company, or find some Allianz policies conveniently through airlines, cruise lines, tour operators/travel advisors, or even through Marriott hotel bookings, available when you are checking out.
Do read your policy, no matter through which channel you purchased your policy. Understand the terms, conditions and exclusions.
Know that Allianz Travel Insurance offers a 15-day "free look" period that allows you time to review the fine print and change, exchange or cancel your policy. Always.
Consider the process of filing a claim. Because we buy directly, we can file from our app or online, and access live assistance easily if we have questions.
TRAVEL HAPPY: Peace of mind comes not only from knowing you have coverage, but being able to access 24/7 assistance to answer your questions or initiate a claim. We've even purchased policies by phone when we wanted clarification.
TRAVEL SMART: Using the TravelSmart app keeps your policy information at hand and provides user-friendly information on local hospitals, clinics and embassies you may need. Find local police, ambulance, and fire services, too (it's not 911 everywhere, friends), plus medical and prescription phrases in 18 languages. You needn't be an Allianz policy holder to use the app.
What's New in Travel Insurance
Cancel Anytime
Just announced in January 2023, new Cancel Anytime policy upgrades are available now. With the additional coverage – available as an upgrade to the popular OneTrip Prime and OneTrip Premium plans – Cancel Anytime can reimburse 80% of your lost non-refundable trip costs if you cancel your trip for almost any unforeseen reason not already covered. As in, you changed your mind. Or that destination wedding was called off. Given all the angst these days over travel decisions, this is a welcome and well-timed response to current travel concerns.
Of course, standard trip cancellation benefits can reimburse up to 100% of pre-paid nonrefundable expenses when you cancel for covered reasons (such as serious illness of the insured or a close family member). But if other circumstances are causing you to rethink your travels, Cancel Anytime will reimburse up to $16,000.
Important notes: The policy must be purchased within 14 days of paying your first trip deposit, for a trip at least 30 days in the future. You can cancel as late as the day of departure (as long as you haven't already departed, of course).
Allianz provides this advice about shopping for and buying Cancel Anytime insurance: "Once you get a quote for travel insurance, click the link that says "Plan and Pricing Details (PDF)" and read through the list of covered reasons for trip cancellation. Ask yourself: Is there any likely reason you might cancel the trip that's not included in the list? If so, you may want the additional protection of Cancel Anytime."
We see this as a great scenario when there are many moving parts or people involved in your travels. But if your airline, hotel and other suppliers have good refund policies of their own, it may not be for you.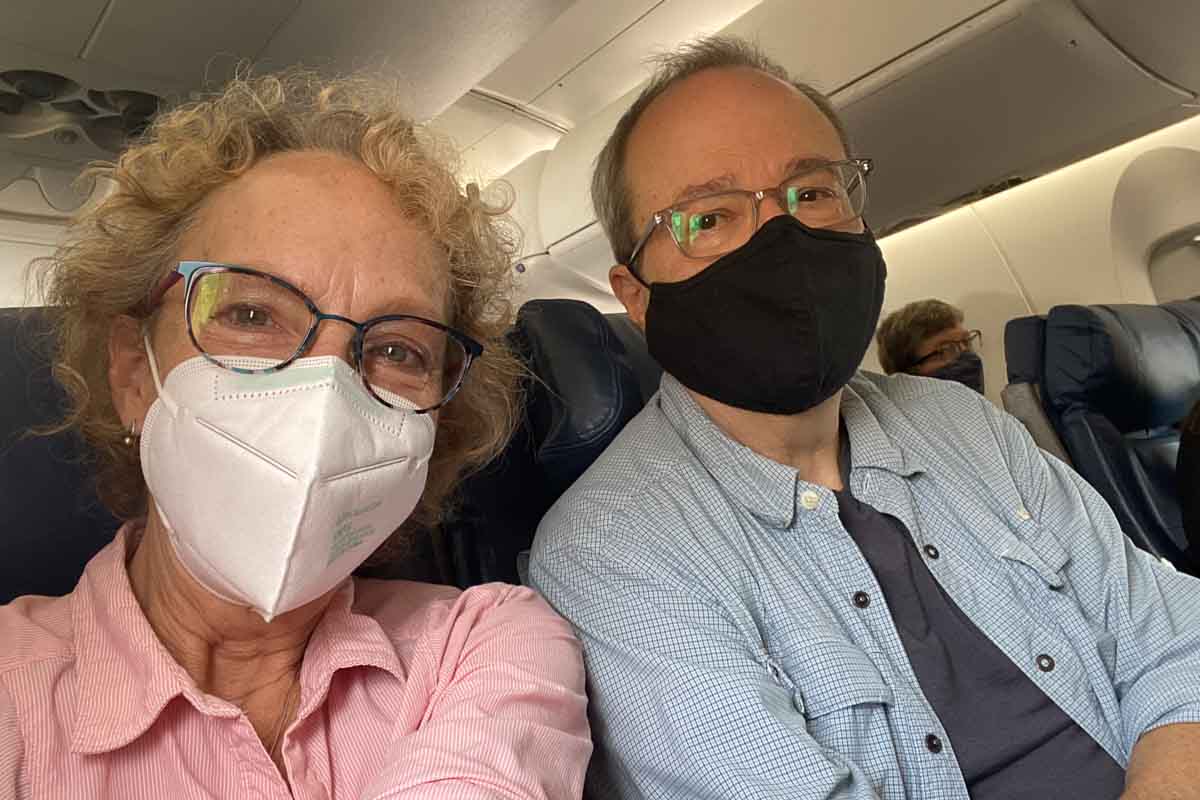 Epidemic coverage
This coverage is related to epidemics and associated travel restrictions. Unlike Cancel Anytime coverage, Epidemic Coverage is now included in most Allianz policies – just another indicator of the way the COVID pandemic has changed travel forever.
As travelers know, pre-COVID travel insurance policies specifically excluded viral epidemic illnesses and resulting cancellations from their policies. This was an industry standard. But with the long-lasting changes in world health and the impact on travel, Allianz and others have begun to reinvent travel insurance policies. Initially, Allianz included the "epidemic coverage endorsement" in single trip plans. Now it's included in the annual plan, too.
Here's what the new epidemic coverage entails, in essence, according to the Allianz website.
Trip Cancellation, if, for example, you must cancel your trip after being diagnosed with COVID-19.
Trip Interruption, if, for example, during your trip you are specifically named and individually ordered to quarantine (not including generally or broadly applicable quarantines).
Travel Delay, if, for example, you are denied boarding based on a suspicion that you are ill with an epidemic disease such as COVID-19.
Emergency Medical Care, if, for example you are diagnosed with COVID-19 and need to be hospitalized while traveling.
Emergency Transportation, if, for example you're diagnosed with an epidemic disease such as COVID-19 while you're traveling and you require an emergency medical evacuation.
Which Travel Insurance Plan Is Right for You?
We travel several times a year on both foreign and domestic trips. When we buy travel insurance, we are most concerned with the medical emergencies and evacuation coverage. In fact, we pay a bit extra to increase emergency transport coverage to $500,000. To appreciate the value of this coverage, remember that your health insurance plan at home does not cover you in foreign countries and that medical evacuation to get you home is expensive.
We all figure medical emergencies and injuries, especially those in remote places, happen to someone else. And most of us are right! But being prepared with travel insurance and not needing to file a claim is still worth the price in peace of mind.
While I was lucky to be able to pay out-of-pocket for emergency stitches on my chin in Japan, I was extremely lucky (smart) to have coverage in place before being bit by a dog in Vietnam. Read this for some real-time tips and lessons, including the importance of visiting a travel clinic for appropriate vaccinations and precautions.
Or skip the story and look for the policy that works for you right now. Get started here to check out the options for single or multi-trip travel insurance, or for rental car insurance.
Note: Travel insurance coverage and rates vary depending on your age and your state of residence. So invest time looking at your specific policy details.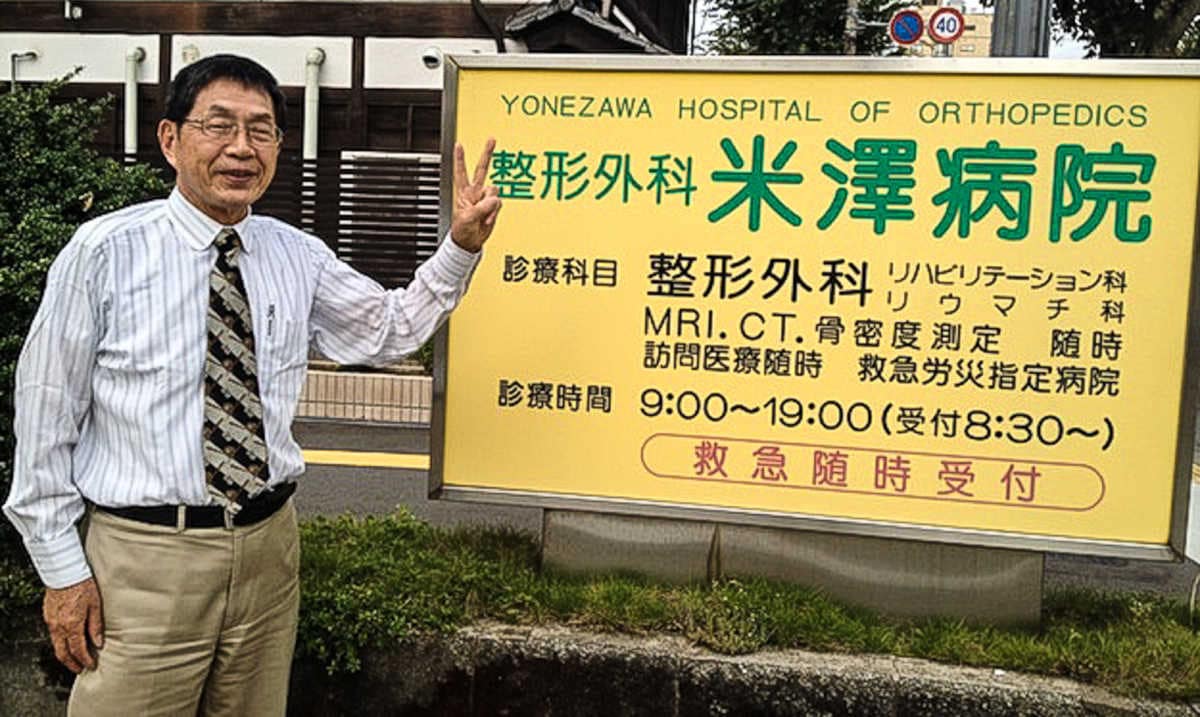 Annual Multi-Trip Insurance
For us, an annual policy represents a big financial savings and saves us the hassle of buying insurance every time we head out on a trip. This covers us for all domestic (over 100 miles from home) and international travel, and includes our rental car insurance too. We pay about $700 per year covering the two of us with this multi-trip "AllTrips Premier" annual travel insurance plan. We're covered whether we are traveling together or not.
When you choose a premiere annual plan like ours, you'll get (at varying levels depending on your exact policy) the new epidemic coverage endorsement (more on that below) on top of benefits including trip cancellation, trip interruption, emergency medical and medical transportation, baggage loss/damage and delay, travel delay, rental car damage and theft, and travel accident coverage. Policies regularly include hot-line and concierge services (no small thing) and optional add-on pre-existing condition coverage.
Single Trip Insurance
With Allianz, a single trip insurance query will yield three ranges of policies with differing levels of coverage: One Trip Basic, Prime and Premier. (Note: the Cancel Anytime add-on described above is available with Prime and Premier policies.) An overview shows all three options include epidemic coverage and the usual trip cancellation/interruption, baggage delay/coverage, and medical emergencies and transportation, though to varying benefit levels.
Each option displays a link named "Plan Pricing and Detail PDF". We recommend looking at this in advance of booking your travel and before deciding on your travel insurance plan. This research will make your subsequent decisions lots easier. You can then confidently choose travel insurance and buy direct or via your travel suppliers.
One Trip Prime includes added benefit of free coverage for children 17 and under when traveling with a parent or grandparent.
One Trip Premier essentially ups the benefit limits and includes more reasons for trip cancellation.
Single Trip policies can be further customized, too. Opt for a OneTrip Emergency Medical plan to cover emergencies and travel mishaps without the cancellation/trip interruption coverage.
Or consider (especially for domestic travel) a OneTrip Cancellation Plus plan if you want cancellation and trip interruption benefits without any post-departure (medical) coverage.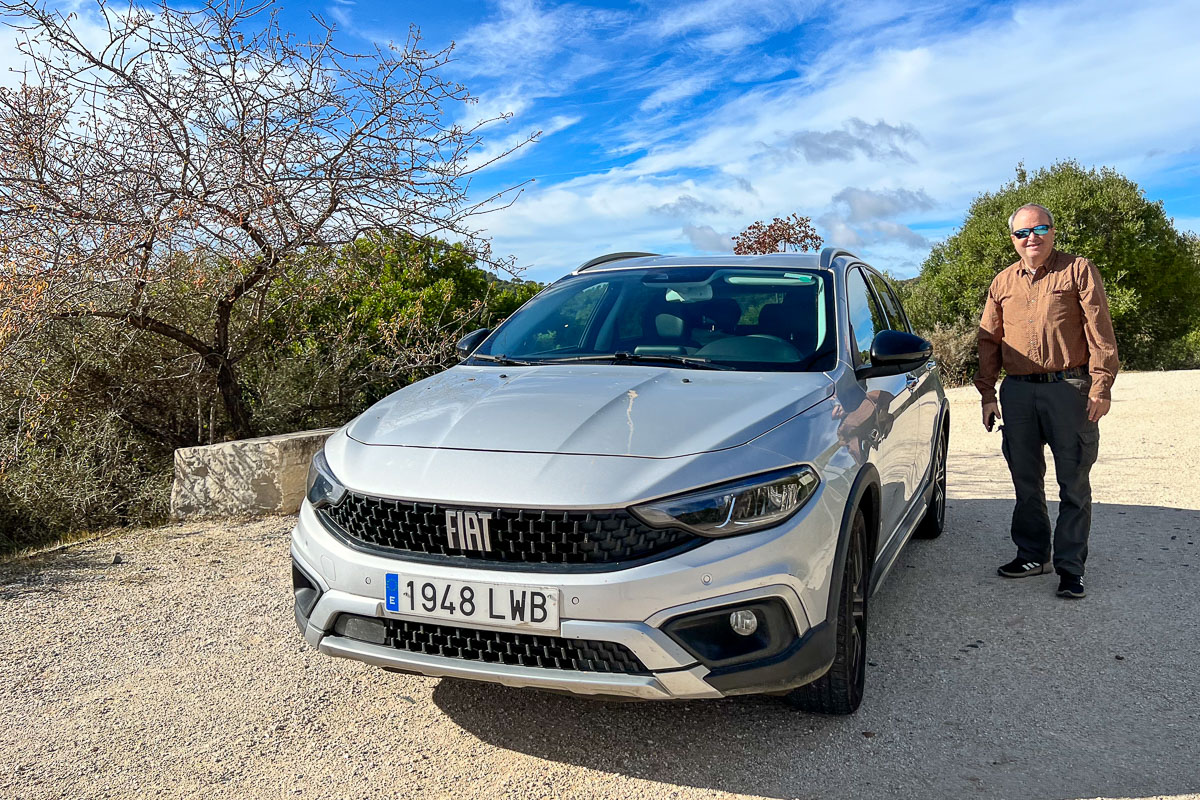 Rental Car Travel Insurance
We always double check our coverage – between our Allianz AllTrips policy and our credit card coverage – to educate and reassure ourselves before renting a car. It pays to know you are covered before you get bombarded with all those papers at the rental car counter. Allianz offers OneTrip Rental Car Protector independent of other policies.
Reminder: Reserve your rental car in advance; demand is high. Allianz Partners' annual survey in 2023 showed a 9% increase in rental cars booked for spring break holidays. It seems post-pandemic habits, which likely involve less commuting, embrace the freedom and comfort of exploring by car.
Travel Insurance through Hotel Booking
Now Marriott Hotels offer an insurance add-on option when you book direct. Look for the plan as you complete your booking, and you can find benefits covering your whole party and, for example, your special event ticket expenditures that may have inspired the trip in the first place.
Adventure Travel Insurance
We've embraced the "soft adventure" phrase that may as well have been invented for us. We love to hike and bike, kayak and canoe, and explore detours off into remote corners. You won't find us doing much in the way of extreme sports, though, at least without training wheels and supervision. Via ferrata, anyone?
Adventurers even of our caliber have all the more reason to purchase travel insurance. The obvious benefits are emergency medical and evacuation coverage, cancellation of often expensive and remote trips, and coverage of that essential (and pricey) sports gear.
Be aware, too, of what is not covered on an adventure vacation. Extreme sports aren't covered, and within that category are some sports that have become almost commonplace: bungee jumping, hang gliding, out-of-bounds skiing or snowboarding, scuba diving at greater than 60 feet depth, spelunking, free diving, or rafting above Class V rapids. These are all excluded. By the way, so is running with the bulls.
And speaking of hazards, did you know it is outlawed to take selfies during the running of the bulls? It turns out it's not just the insurance companies that want you to pay attention to your surroundings.
Travel Past 50 has covered all sorts of scenarios when travel insurance is desireable, if not a life saver. Check out these stories to learn more about travel insurance coverage and about ways to find and buy your travel insurance policy.
Five Unexpected Travel Insurance Benefits
Business or Pleasure: Your Travel Insurance Options
Smart Travel Insurance Claims
Buying Travel Insurance While Booking Your Trip
Seven Ways to Use Your TravelSmart Insurance App
…and for an award-winning, detailed story about putting our travel insurance to use:
A Dog Bites, A Travel Clinic Delivers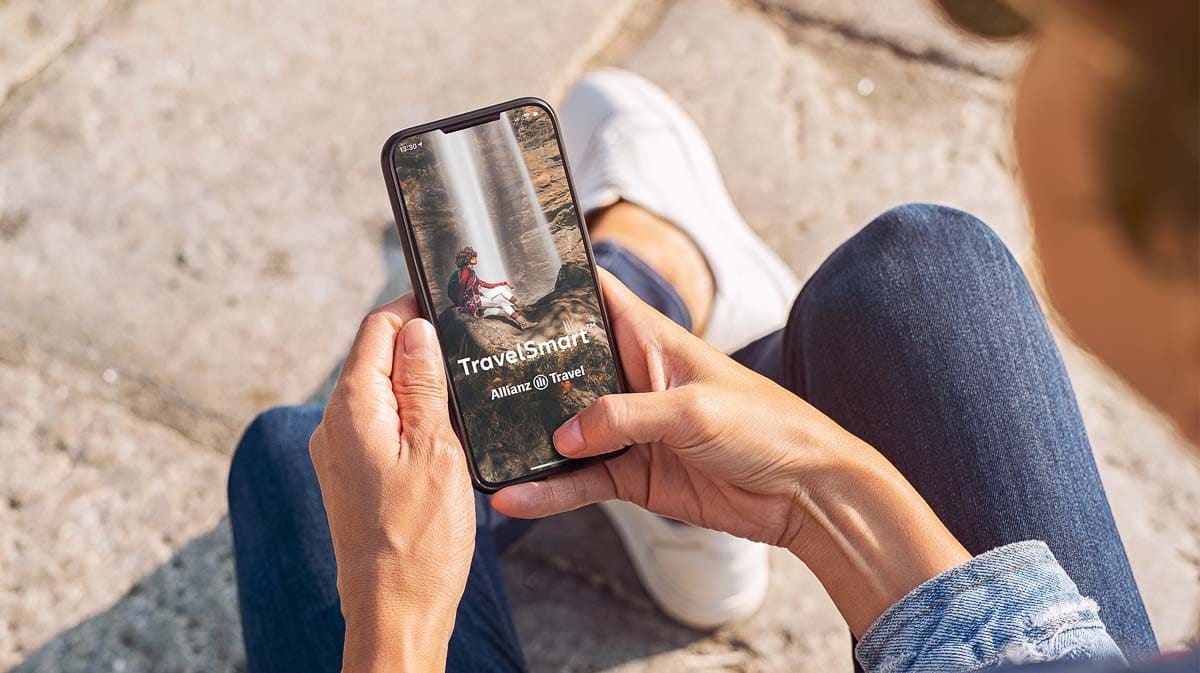 More on travel health and safety
What's that saying? "An ounce of prevention is worth a pound of cure." The best scenario is never having to file a claim. While many aspects of travel are beyond our control, we practice what we believe: that our health and safety and enjoyment flows from good habits and preparedness.
Protect your good health
As you prepare and pack for your travels, think of your comfort and safety en route and at your destination. Our travel essentials include compression socks, sunscreen, insect repellent, knee braces and/or walking sticks, and a first aid kit.
Visit your Travel Clinic
Especially if you are traveling off the beaten path, and if you have questions about food, environment, hazards, and safety issues abroad, your travel clinic will be able to prepare you and provide any necessary immunizations. Not only have we benefited from vaccines (rabies especially), but we've learned to be aware when traffic or food, for example, are the primary threats to travelers' health.
State Department Resources
Wherever we go, we like to check are own U.S. State Department Travel page in advance. You'll discover travel advisories from around the world, and you can link directly to your destination country's public travel page for any specific health, safety, or visa notices.
We frequently register our travel with the State Department's STEP program, and when conditions seem uncertain, we sign up for notices. Consider that you are doing your family a favor by registering your whereabouts so they might get quicker answers in case of natural disasters or emergencies.
Protect your Passport and Credit Cards
Besides carrying your critical cards and documents in a safe place while you are traveling, take a moment to copy or photograph these items before you embark. Loss and theft happens, but by keeping the essential information separately, you'll save time and money when it comes to replacements.
Stay Informed. TravelSmart
Whether you use Allianz Travel Insurance or not, the TravelSmart app will be a great comfort in locating local health, emergency and embassy resources. If you have Allianz insurance, all the better, because your policy number and details are right there in the app, along with the 24/7 assistance phone number.
Besides all this, the Allianz TravelSmart app can provide real-time flight updates and boarding info, international hospital searches, and medical translations in 18 languages.
***
The best way to achieve happy travels is to be prepared. For us, that preparation begins with travel insurance. The rest we can handle on the fly, perhaps with a little assistance from our apps and friends. Happy travels!
Note: This post and other posts on TravelPast50.com may contain paid or affiliate advertising links. As an Amazon Associate we earn from qualifying purchases. We serve as ambassadors to Allianz Partners USA and receive occasional financial compensation. However, everything written in this post is based on our own travel and purchase experiences. #Sponsored
Travel Planning Resources
Looking to book your next trip? Use these resources that are tried and tested by us. Flights: Start finding the very best flight deals by subscribing to
Thrifty Traveler
. Book your Hotel: Find the best prices on hotels with
Booking.com
. Find Apartment Rentals: Find the cheapest prices on apartment rentals with
VRBO
. Travel Insurance: Don't leave home without it. We recommend
Allianz Travel Insurance
. Need more help planning your trip? Make sure to check out our
Resources Page
where we highlight all the great travel companies and products that we trust. See all of the gear and books we like in one place on our
Amazon shop
.