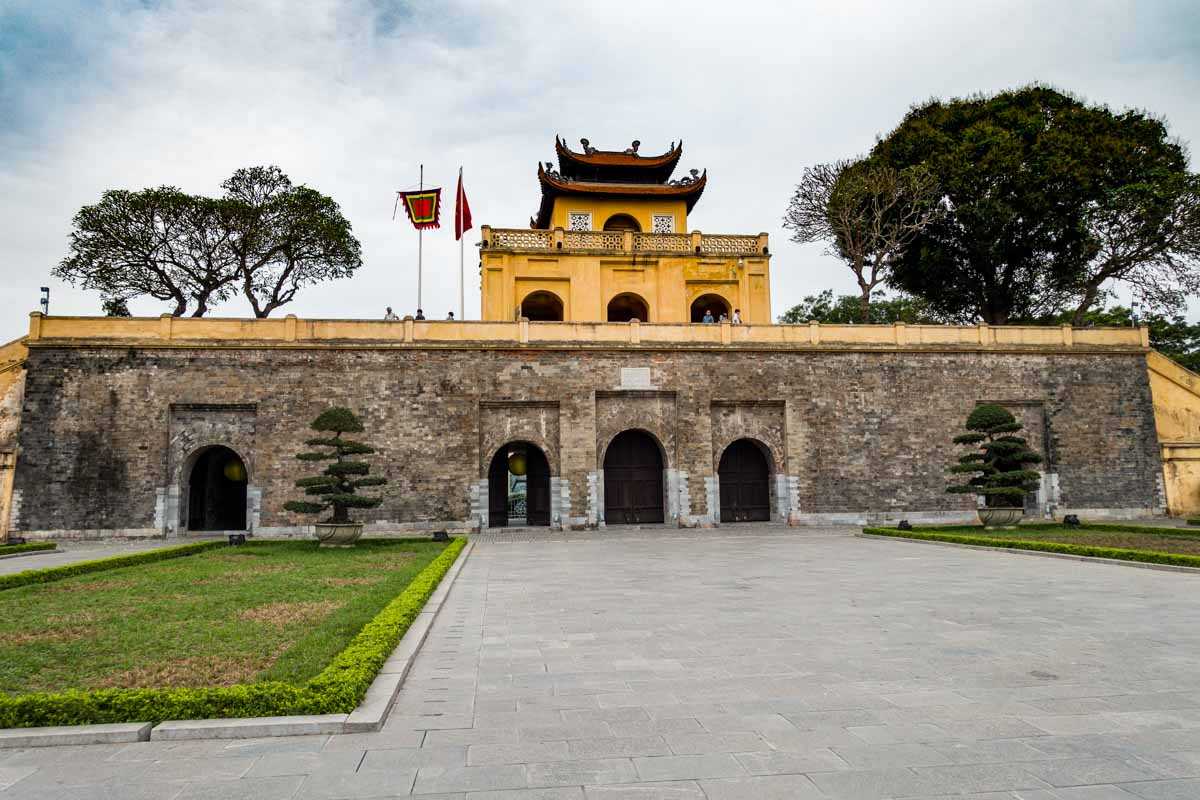 Even though the Thang Long Imperial Citadel of Hanoi has earned UNESCO World Heritage Site status, the actual site has little, if any, visible remnants of its former stature as the imperial capital of Vietnam. What is left is mostly the colonial administration buildings built by the French in the 19th Century.
However, the Vietnamese have made the best of a bad situation and the exhibits are definitely worth a visit, especially because of the preserved remnants of the Vietnamese military headquarters from the French and American wars, from 1946 to 1954 and 1954 to 1975, respectively.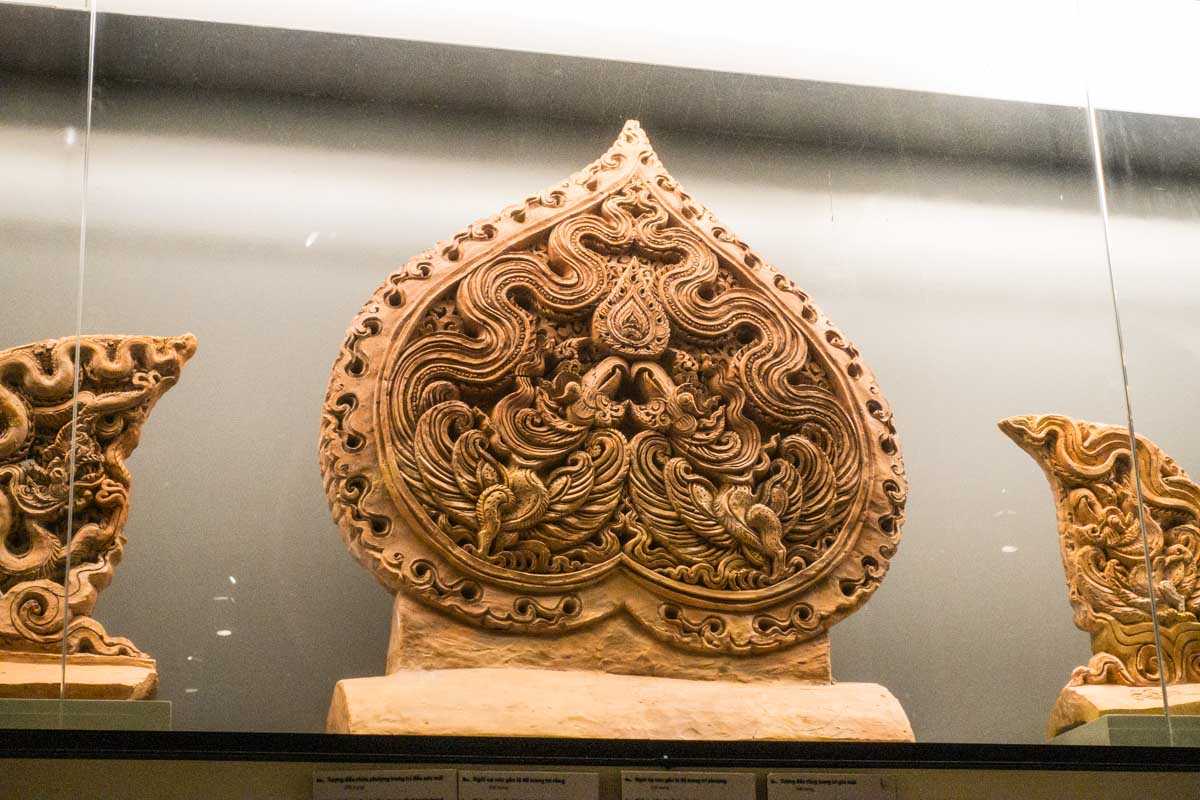 The first building you see as you enter the citadel grounds is one of the yellow French neo-classical buildings which has been repurposed to showcase archeological remnants of the actual Vietnamese dynasties that ruled the kingdom from the 10th Century until the arrival of the French.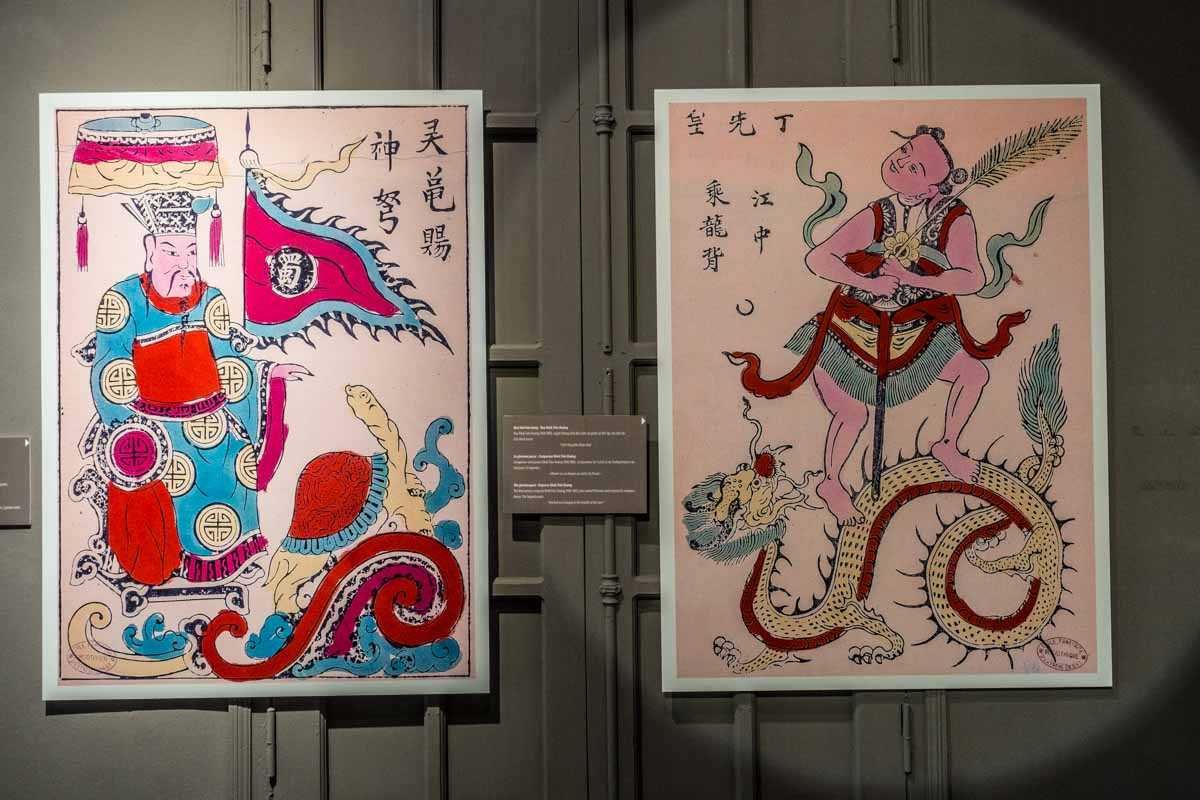 It only takes minutes to walk through that exhibit. From there, you'll wend your way through other French buildings that house some snack and souvenir shops to a few other exhibits of more recent Vietnamese art, such as the block printing and hand colored work of the contemporary folk artists of Hanoi's Hang Trong street.
There are several of these small buildings that house examples of Vietnamese printing and hand painting, mostly dating to the 18th Century and forward. There are also some few remnants of mostly small ceramic items that date back much further into the Imperial period.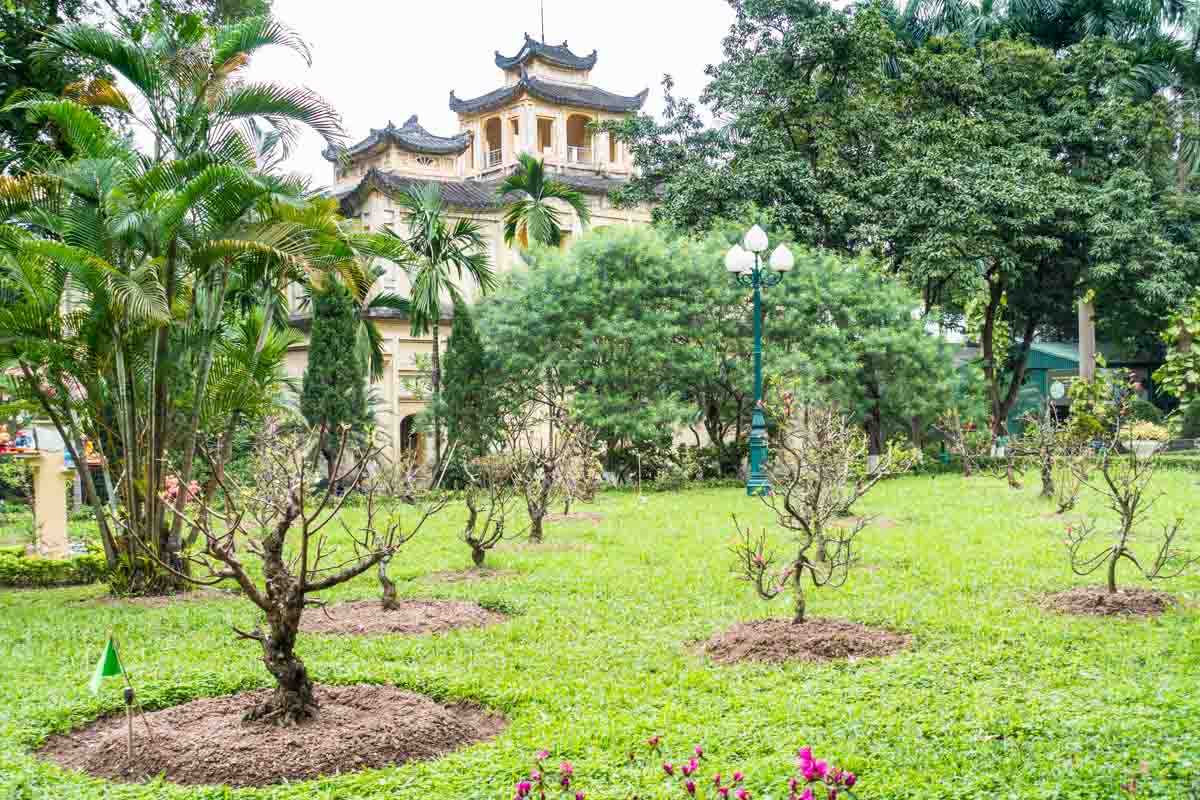 Another French styled building, now called the Princess Pagoda, is nothing but bare walls and a couple of steep stairways with nothing to tell you if they're worth climbing. However, if you do, you'll come to a small attic room where a Buddhist shrine is set up. When I made the daring climb–and it does take some courage to go up those steep steps–six women were actually making offerings and praying there. Unfortunately there were no placards to explain how and why the shrine got there.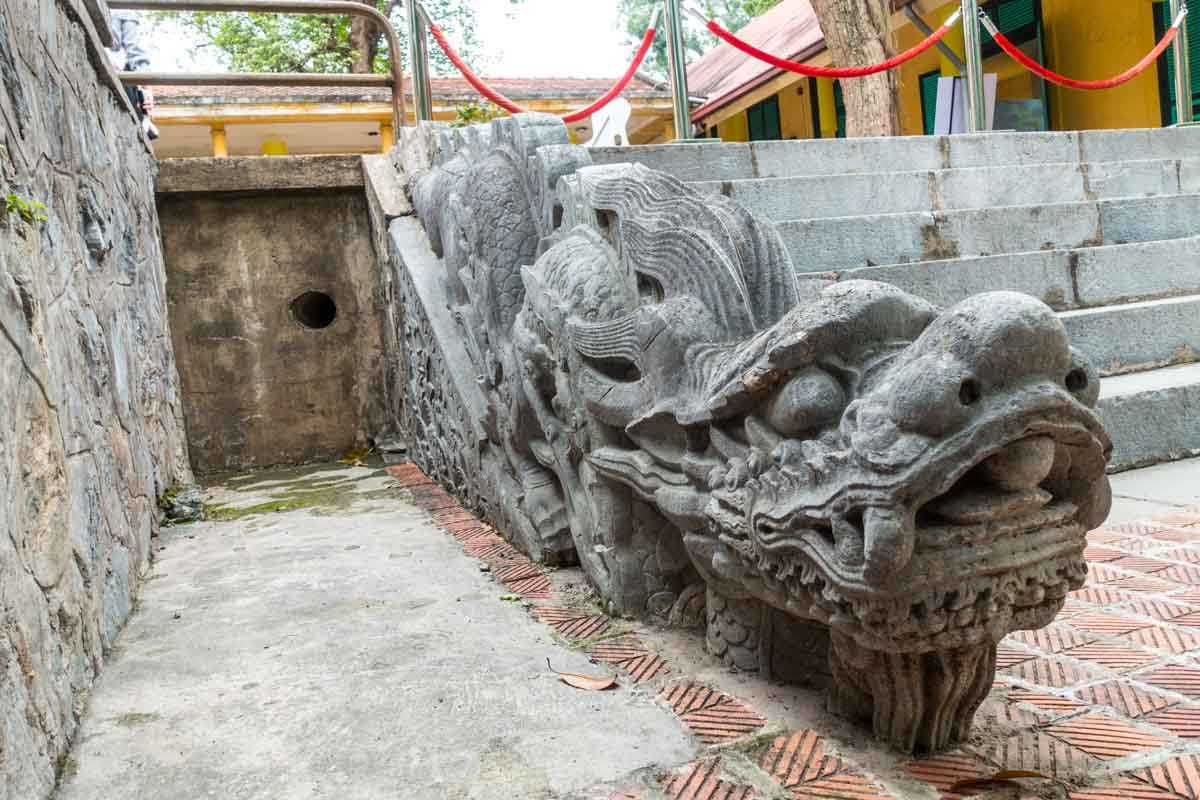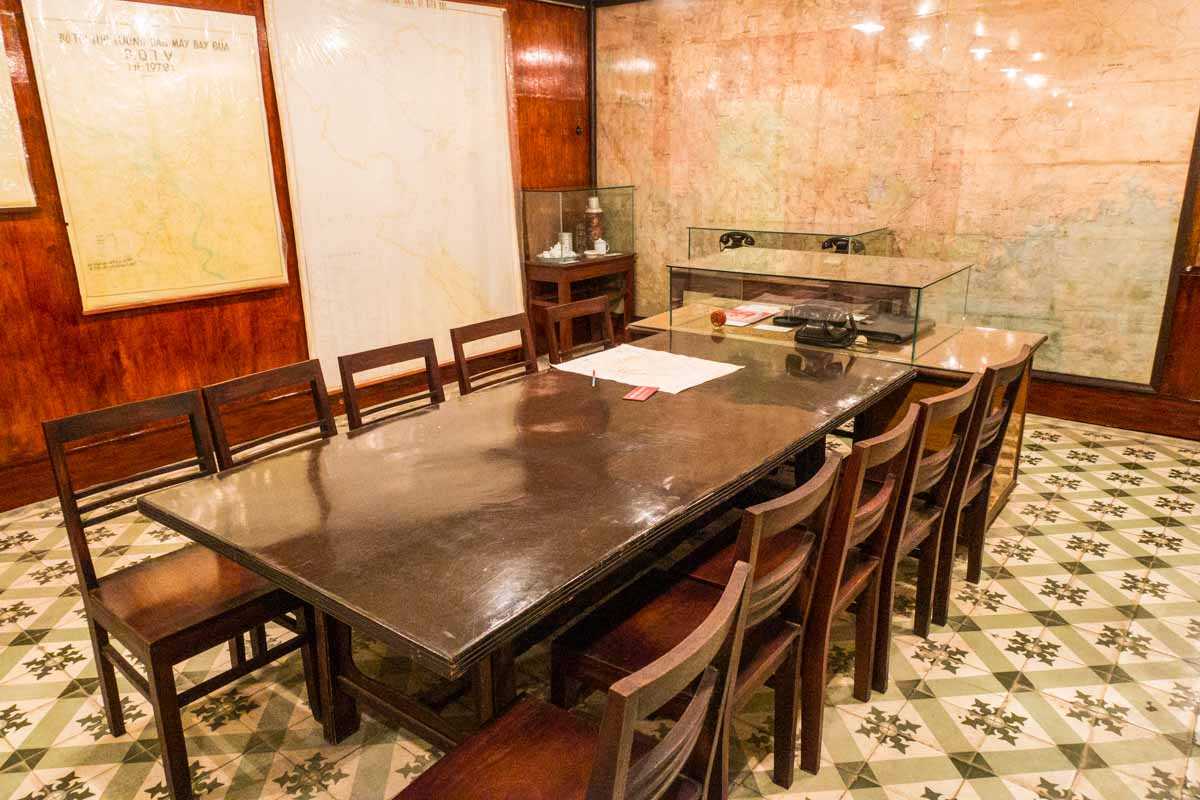 In a couple of locations on the extensive grounds are more recent examples of historical importance: the communications bunker and a conference room and office from which the then North Vietnamese Army commanded their forces in the war with the French until 1954, and then against the South Vietnamese and United States forces until 1975. Some of the original campaign maps and radio switching devices are still there in reinforced concrete warrens only a short stairway underground.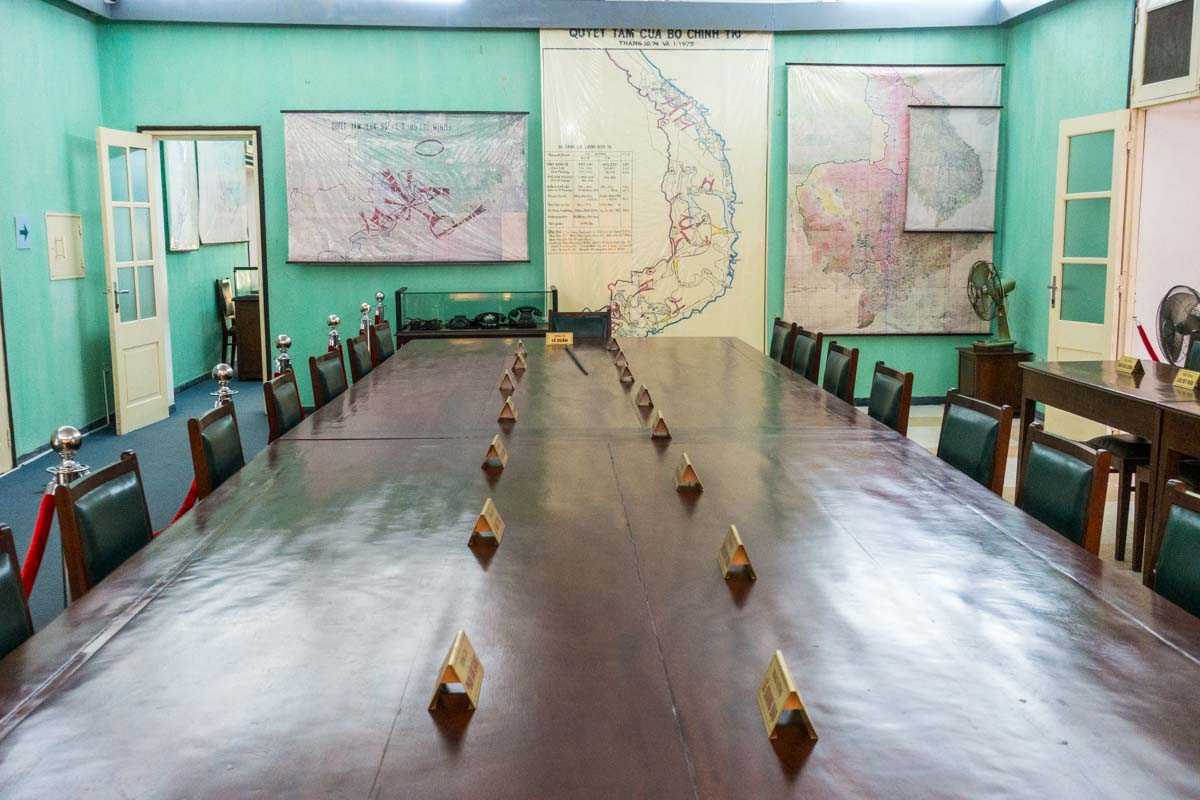 There is also House D67, a spare military appellation for the offices and conference areas for General Vo Nguyen Giap, the commander of the Vietnamese army which defeated the South Vietnam and the United States. The various school groups that were at the Citadel the day I visited all lined up outside the building to hear, I'm sure, a short lecture on General Giap and his victory.
The visiting hours for the Citadel are limited to a couple hours in the morning and a couple more in the afternoon. Currently it is open from 8:30-11 a.m. and from 2-4 p.m. Be sure to check the opening hours before you go. Your hotel should be able to help you with that. The entrance fee, as of this post's publishing date, was 30,000 Vietnamese Dong, or about $1.30 USD.
Two hours are plenty for a visit and will give you enough time to see what you want while skirting the large school groups who will be trooping through all around you.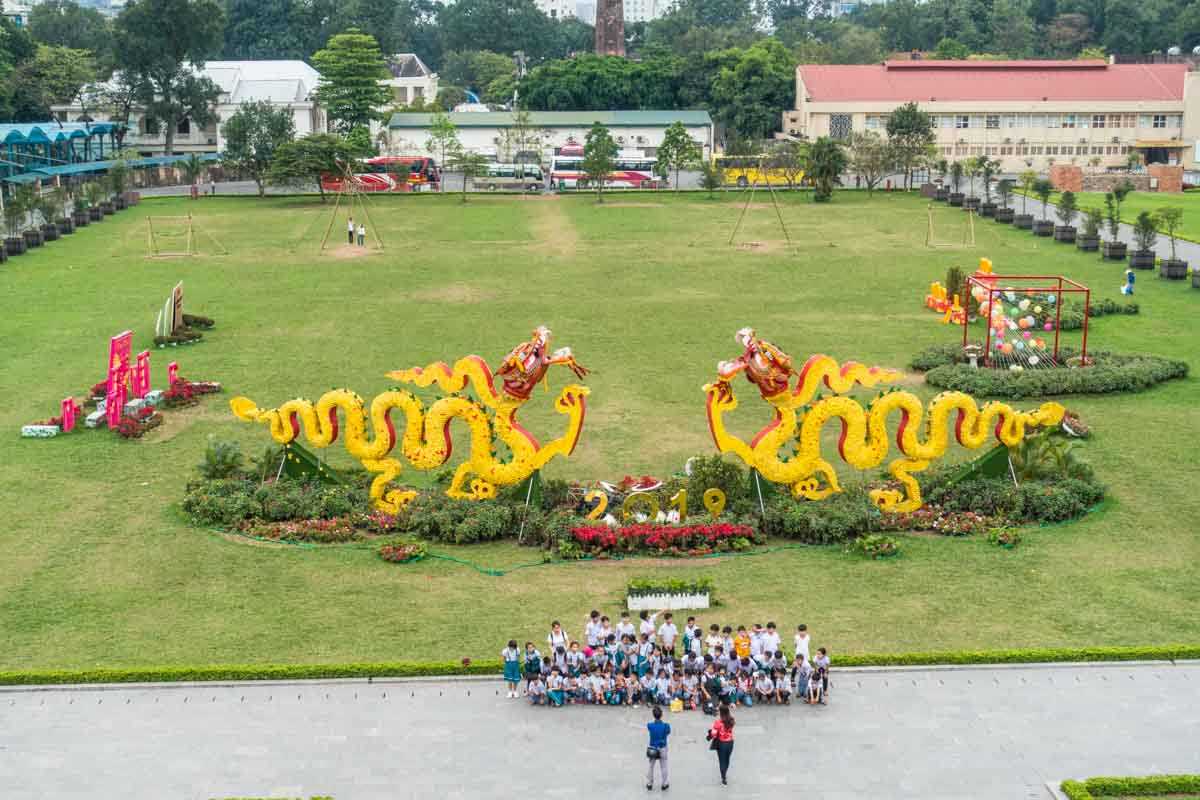 The Thang Long Imperial Citadel is a UNESCO World Heritage site. You can see a list of UNESCO World Heritage sites in Vietnam, with links to our posts about the ones we've visited, by following the link.
See our other posts about our trip to Vietnam and Cambodia.
Returning to Vietnam with a New Generation, and Dealing with a Dog Bite in Hanoi.
A visa is necessary for Americans to travel to Vietnam. We use iVisa whenever we need a visa for any country. Great service, and a small price to pay for them to navigate the visa process for you.

You can click the link above, or use this widget below to start the process of getting a visa for any country.
When you're thinking of traveling, your first stop should be our Travel Resources page, where we list all the essentials you need to make your travels easier, cheaper, safer, and more fun.
You can also help yourself get ready for your travels by reading our Get Started Planning Your Trip Now page.
We love traveling–with the right gear. We've gathered a lot of the stuff we use to make travel more pleasant and efficient all on one page. Shop our Travel Past 50 Amazon page to find our favorite gear. If you purchase something from the store, Travel Past 50, as an Amazon affiliate, may receive a small commission at no extra charge to you. Thanks.
We never leave home without our travel insurance. Nor should you. Search for the travel insurance from Allianz that best meets your needs, whether it be an annual plan or a single trip.
You can see (and buy prints) of most of our travel photos in one place on this page.
Note: This post and other posts on TravelPast50.com may contain paid or affiliate advertising links. As an Amazon Associate we earn from qualifying purchases.