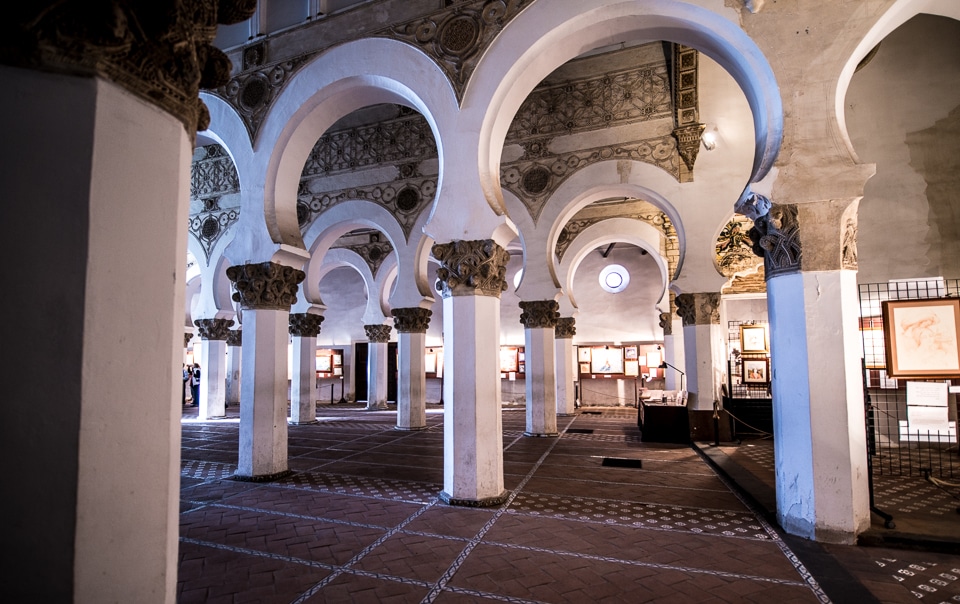 Originally built as a synagogue in the 12th Century, when the city of Toledo was a model of cooperation among its Muslim, Jewish and Christian populations, it was eventually turned into a Catholic church in the 15th Century and renamed Santa María la Blanca (Saint Mary the White.) It is still under the ownership of the church today, which oversees its preservation and status as a museum. It is one of two synagogues open in Toledo today, which now proudly shows off its Jewish heritage for the tourists. It's a lovely site, and is well preserved. The white stucco and upper gallery of windows make for a light, relatively airy space. Its columnar structure echos mosques, like the Mesquita in Córdoba, and display the Mudejar style of architecture prevalent in Moorish Spain of the Middle Ages.
The most prominent church in Toledo, of course, is the Cathedral of Toledo.
You can help yourself get ready for your own travels by reading our Get Started Planning Your Trip Now page.
We love traveling–with the right gear. You can check out a lot of the stuff we use to make all our travel much more pleasant and efficient all on one page. Click here to see it. If you purchase something from this page, Travel Past 50 will receive a small commission at no extra charge to you. Thanks.
Get all our travel tips delivered to your inbox
Subscribe to our email newsletter