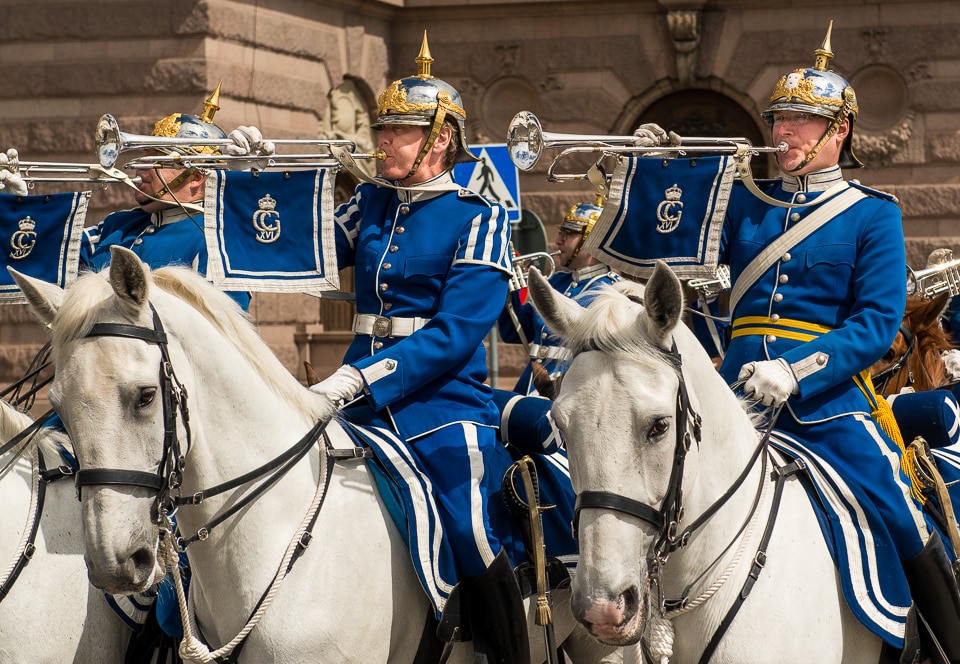 We were wandering around Stockholm when we were prevented from crossing the street by a couple of traffic cops. We could see down the street a ways that a group of horsemen in blue uniforms were forming up for something, but since there wasn't any big parade scheduled, or any holiday that we were aware of, we couldn't quite figure out what was going on.
Eventually the column started, and we got a good view. Turns out, they were riding and playing their way a couple of blocks over to the royal palace to serenade the royal family who happened to be in town that day.
It's good to be king.
Nothing special here. A sunny day, and colorful uniforms and instruments make for lots of highlights. Minimal dodging and burning to lighten up the faces slightly under the helmets. That's it. ISO 400, 1/4000 sec at f/5.6.
For more info about the equipment and software I use, see this page.
You can buy prints of my photos on my Smugmug page.