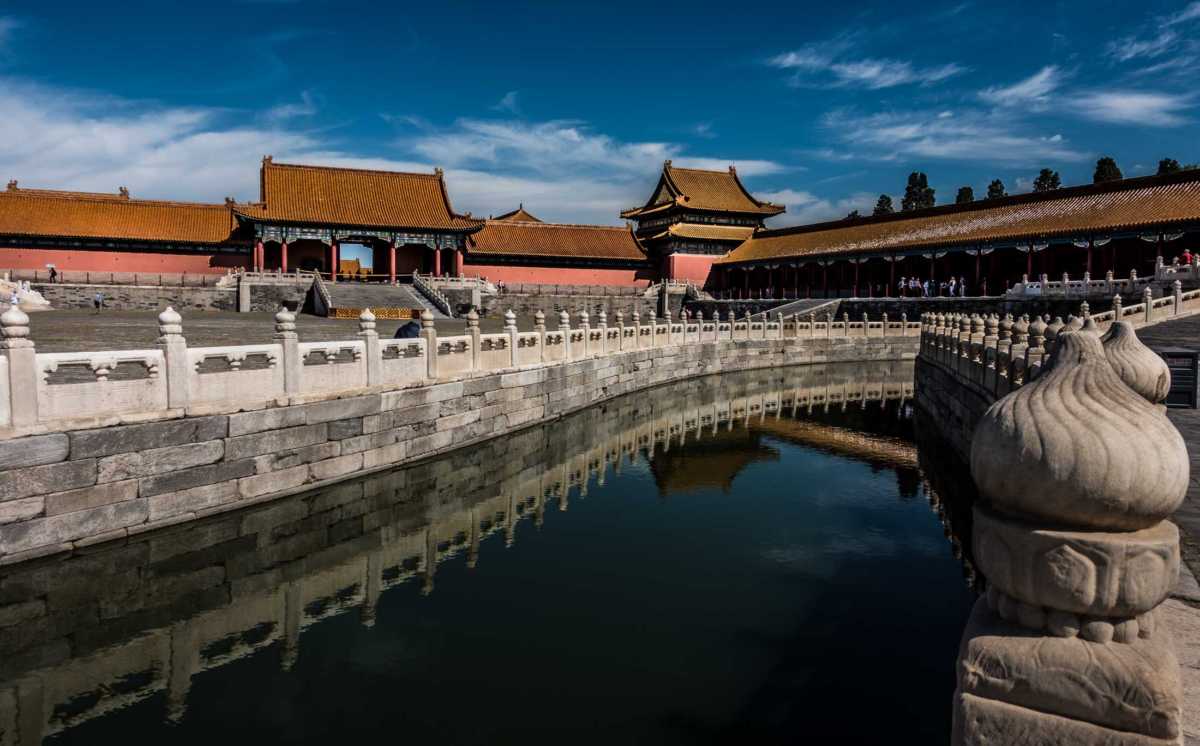 Perhaps the hardest part of shooting in the Forbidden City of Beijing is trying to get just one shot that doesn't have a thousand people in it. We've been to a lot of tourist attractions over the past six years, but I've never seen anything like the hordes here in China.
And, like most everywhere else we've been lately where there are crowds of tourists, most of the tourists are Chinese. In fact, the occasional European or American is a very rare thing. The Chinese are this century's great travelers, and they seem to have descended most of all on their own country.
So, it's sort of unusual to get a shot like this, where the crowds seem to have parted, Red Sea-like, for a moment. If I had to explain it, it was because the biggest attraction, the Emperor's Gate, was to the left in this scene, out of the frame. But soon after I shot, a crowd appeared in the courtyard foreground of this shot. I was lucky to get a look at this with only minor distraction.
We were at the Forbidden City for four hours (which is not nearly enough, btw) and unless you are content with shooting roofs and ceilings, you're not going to get much that doesn't have hundreds of people in the shot.
More roofs and ceilings to come in the next few days.
We're in Beijing with Viking River Cruises. No river here, but here is where the tour starts. On to Xian, Tibet, Shanghai, and more over the next two weeks. I can hardly wait. Especially for Tibet.
Get all our travel tips delivered to your inbox
Subscribe to our email newsletter