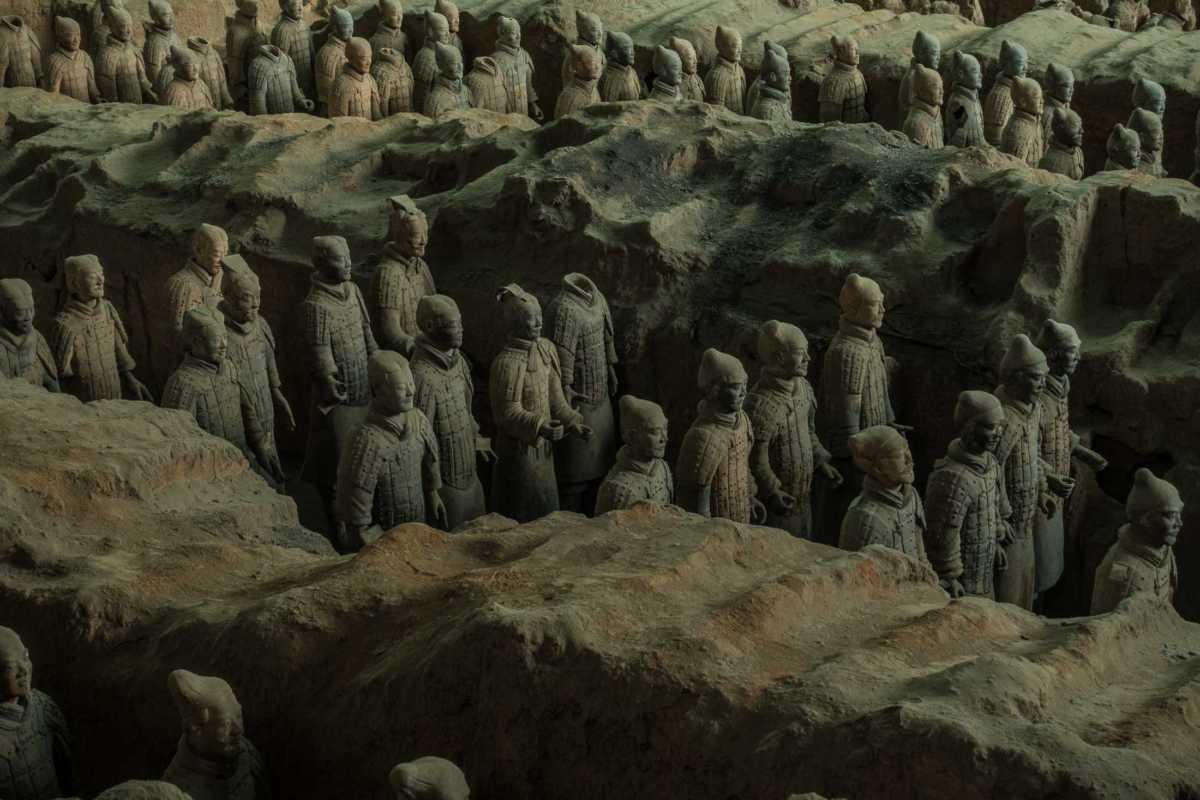 I was prepared not to like the Terracotta Warriors of Xian. Despite the fact that everyone has already seen images of the thousands of clay figures, I was more than slightly skeptical as to whether seeing them would be worth the effort it takes to get to Xian from Beijing.
We got up very early yesterday to fly to Xian. A rather miserable two hour flight, preceded by an hour on a bus in Beijing morning rush traffic, and followed by another hour and a half in Xian traffic to get to the hotel here. And that doesn't even count the air of both Beijing and Xian, which is literally painful to breathe.
And, the prospect of getting up even earlier tomorrow to fly again made the long detour to Xian even more of a pain.
But, honestly, I'm glad we did it.
The site is spectacular.
First is its size. The first, and main, pit, which is 230 meters (750 ft) long and 62 meters (203 ft) wide, contains the main army of more than 6,000 figures. It is enclosed by an airplane hanger-like arched building, with a windowed roof and sides that allows light into the site.
The second is the marvel of the original achievement itself. Qin Shi Huang, the first emperor of a united China in the Third Century BCE, ordered the army to be built to protect his own burial mound a couple of kilometers away. So far, over 6000 figures, including soldiers, horses, and chariots have been discovered in three pits.
And third, the marvel of the preservation and reconstruction of the figures since their discovery in 1974 by a farmer who was digging a well in his field. Think about it. Thousands of clay figures, covered in dirt for 2300 years. Most of them broken or rotted away. The achievement of the archeologists and the Chinese government to bring these figures back to life, so to speak, is astonishing.
So, if you ask yourself, is it worth it to go so far out of your way, and to subject yourself to Chinese airport security twice, to see the Terracotta Soldiers, you should answer yes. Because it really is one of the more impressive accomplishments of man and will that you will ever see.
Here are some of my shots from the main pit. The second and third pits are smaller, and not as well excavated. Attached to the second pit is a small museum where you can get close to a few of the warrior examples preserved in glass displays. And, even more extraordinary than the warriors themselves is a sword, coated in chromium 2300 years ago that is still sharp. That's a metallurgical accomplishment not equalled in the West until the 20th Century.
Kris and I visited China as part of a tour and cruise on Viking River Cruises.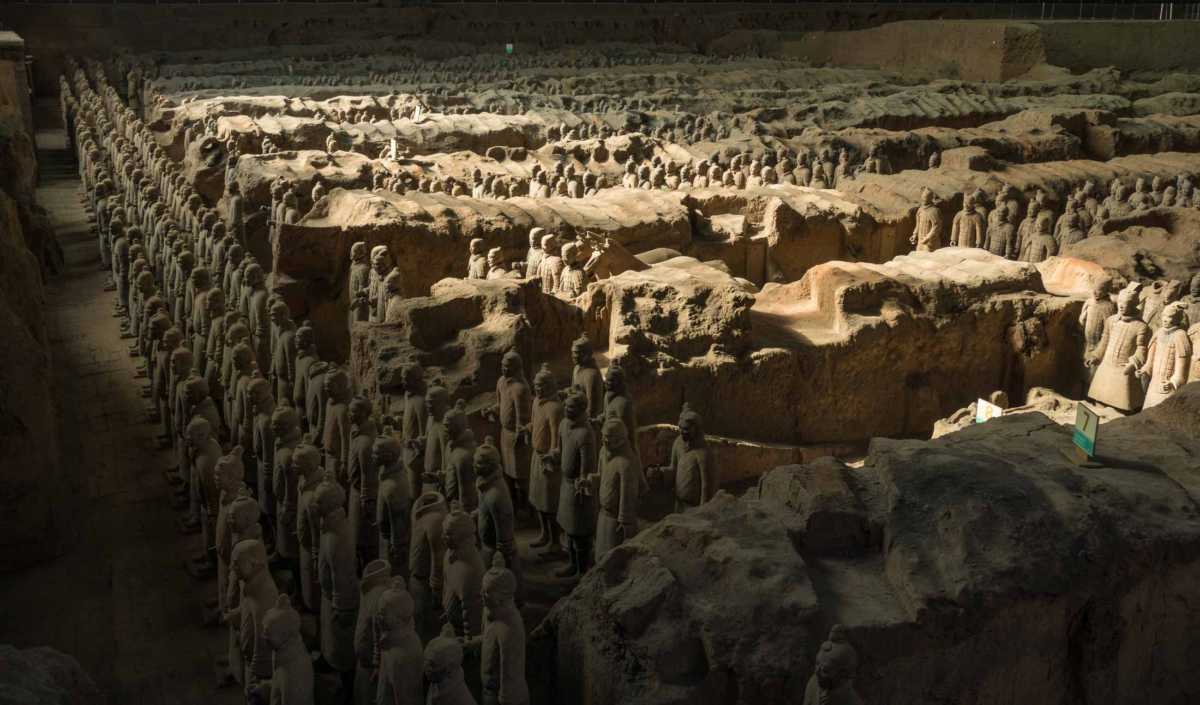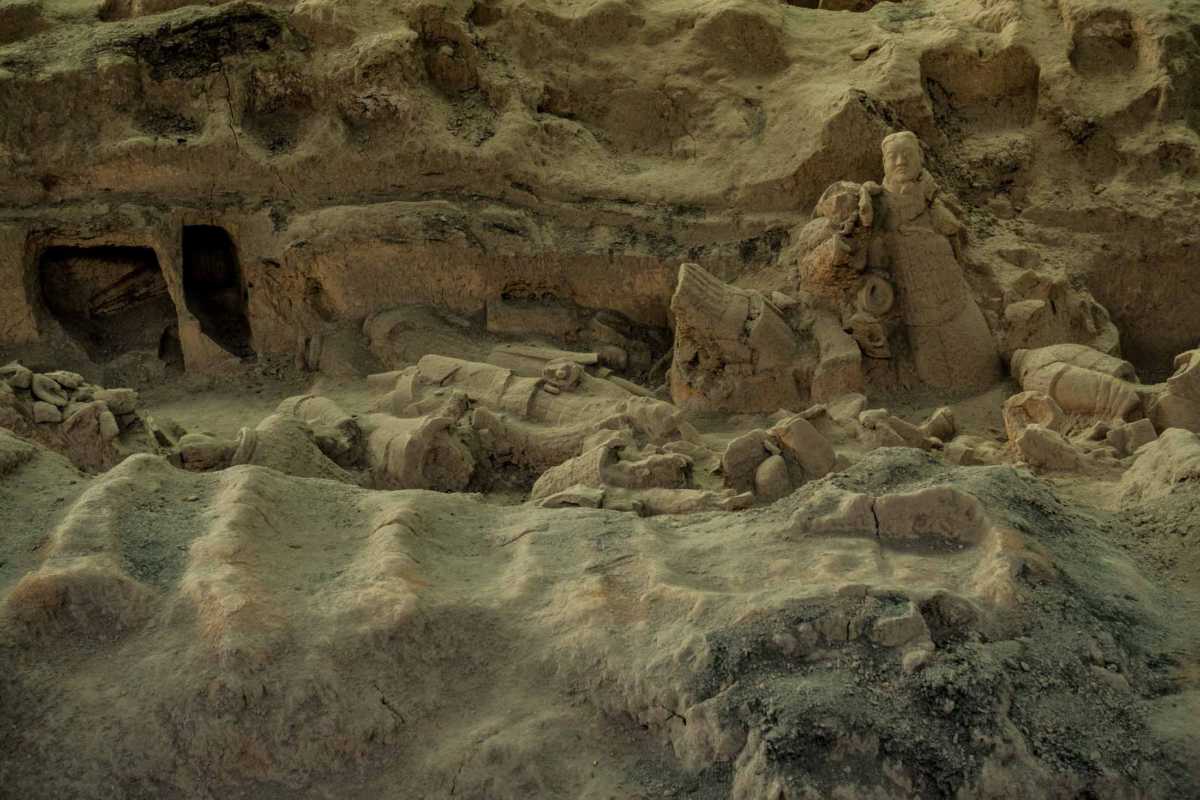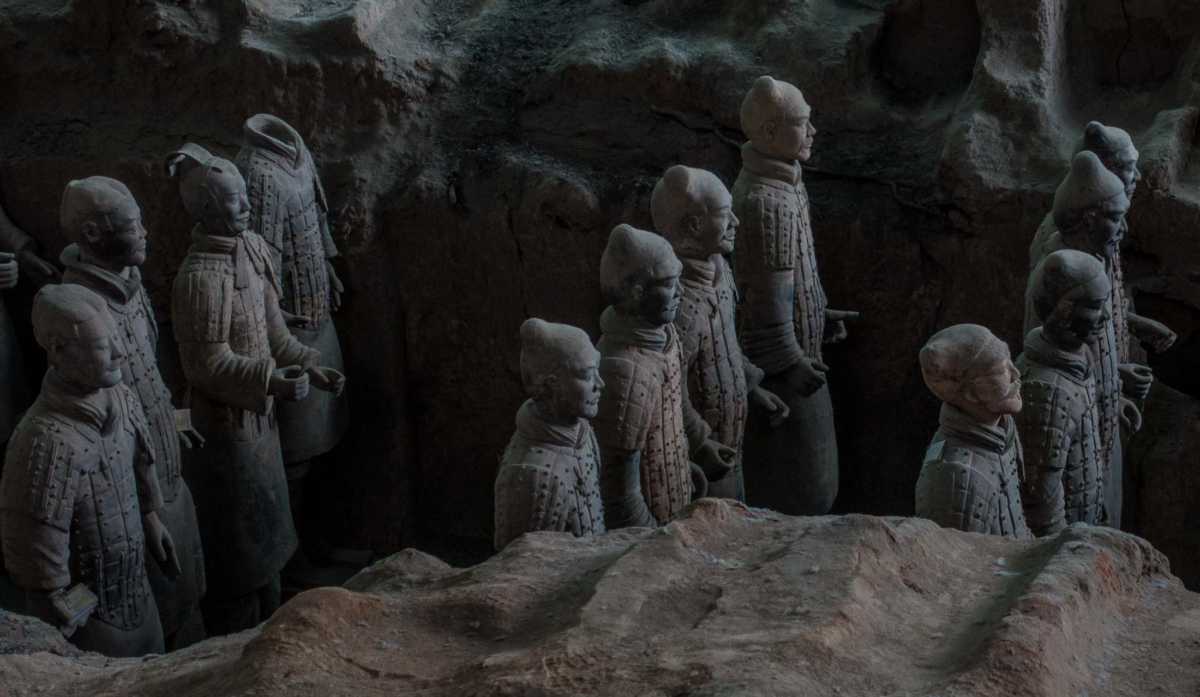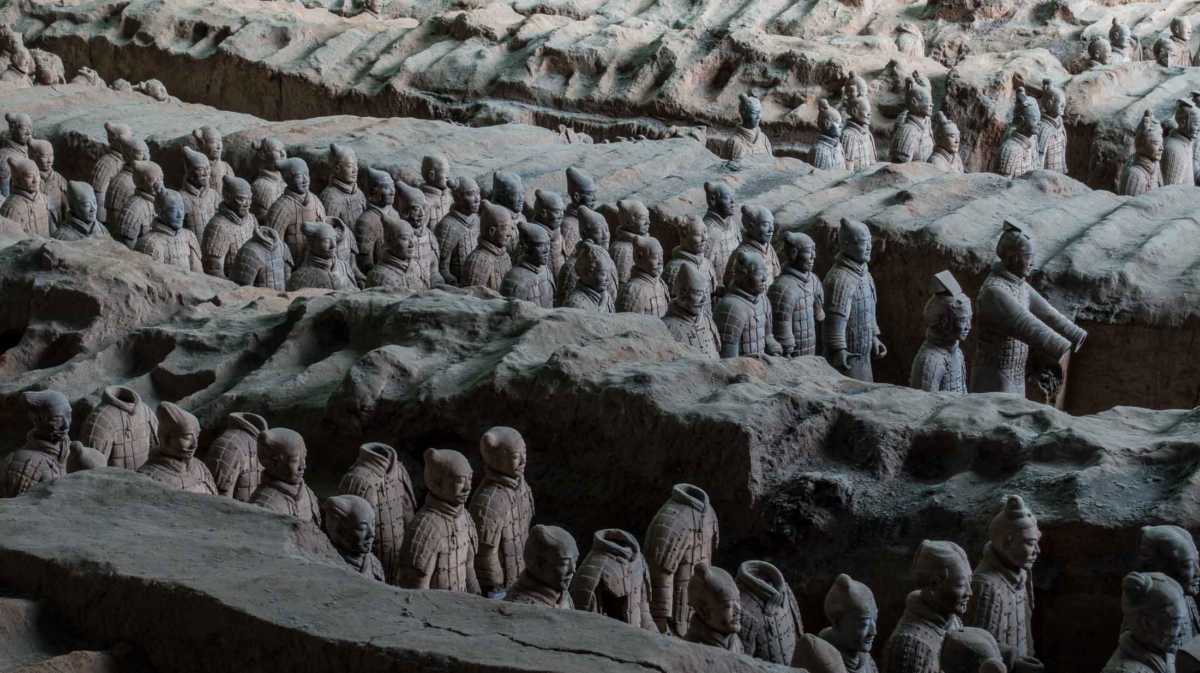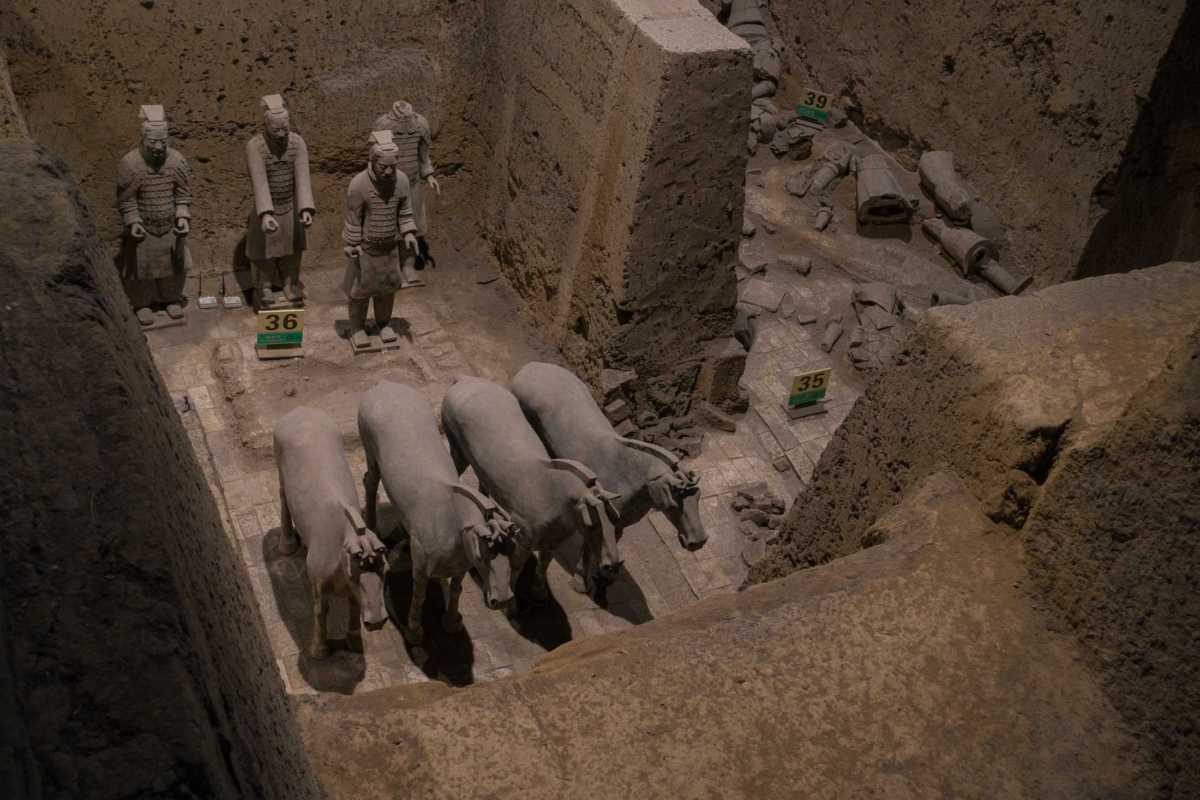 When you're thinking of traveling, your first stop should be our Travel Resources page, where we list all the essentials you need to make your travels easier, cheaper, safer, and more fun.
You can also help yourself get ready for your travels by reading our Get Started Planning Your Trip Now page.
We love traveling–with the right gear. We've gathered a lot of the stuff we use to make travel more pleasant and efficient all on one page. Shop our Travel Past 50 Amazon page to find our favorite gear. If you purchase something from the store, Travel Past 50, as an Amazon affiliate, may receive a small commission at no extra charge to you. Thanks.
We never leave home without our travel insurance. Nor should you. Search for the travel insurance from Allianz that best meets your needs, whether it be an annual plan or a single trip.
You can see (and buy prints) of most of our travel photos in one place on this page.
Note: This post and other posts on TravelPast50.com may contain paid or affiliate advertising links. As an Amazon Associate we earn from qualifying purchases.