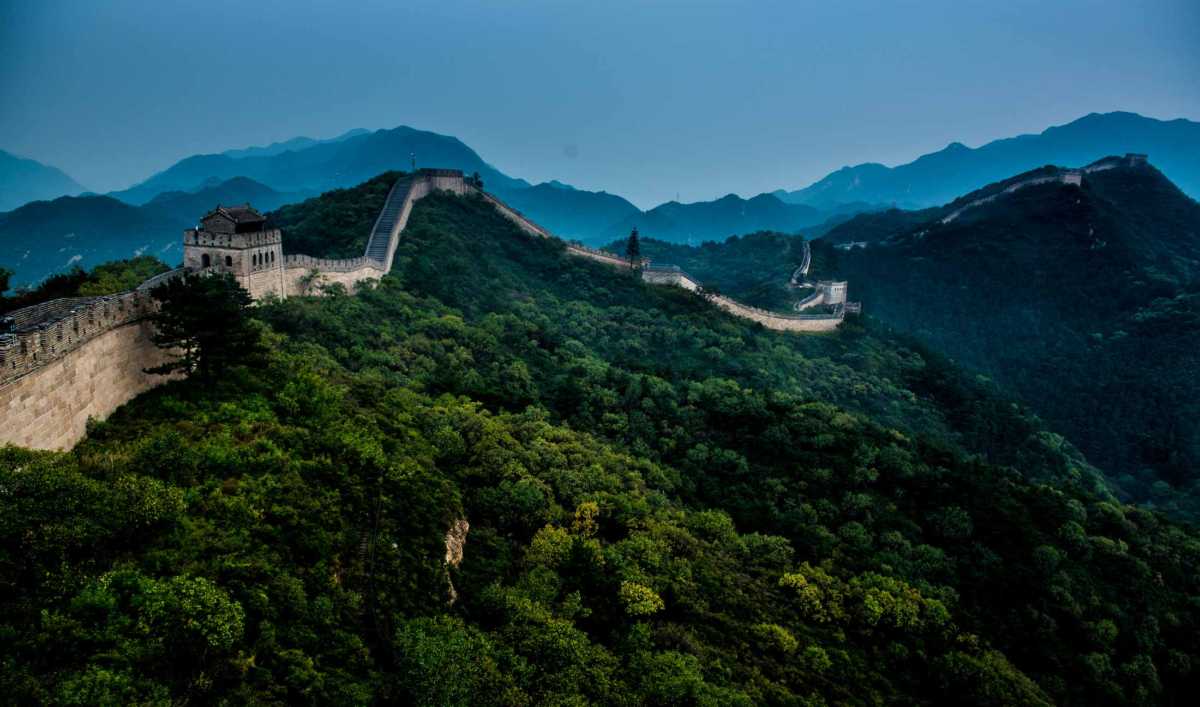 It's hard to say anything original about the Great Wall of China, other than according to some astronauts' accounts I've read, you really can't see it from space.
The Great Wall, especially the Badaling section near Beijing where we went today, is like pretty much everywhere else we've been in China–teeming with tourists. But luckily we visited the Wall with a Viking River Cruise guide who knew enough to send us off to the left from the entry, toward the much steeper part of the wall where fewer tourists dare to tread.
So, we had a relatively uncrowded hike, up a very steep part of the wall that discouraged most people who had only a casual interest in working their way to the top. But, Kris and I went all the way up, until they wouldn't let us go any farther. And this is the view we got for our trouble.
It was a misty day, so I admit that I enhanced the hell out of this exposure so it wouldn't look as flat and monochromatic as it might have otherwise. But, that's not really cheating. That's just making the frame look something more like the dynamic range your eye can capture effortlessly, but the camera needs a little encouragement.
By the way, I've been shooting lately mostly with my new little Sony RX100-III which is a fantastic camera and only weighs a few ounces. But today, I lugged the four pounds of Nikon D800E up the wall. And I'm glad I did. You can't beat a professional DSLR when it comes to making the most out of a difficult day to shoot.
Get all our travel tips delivered to your inbox
Subscribe to our email newsletter