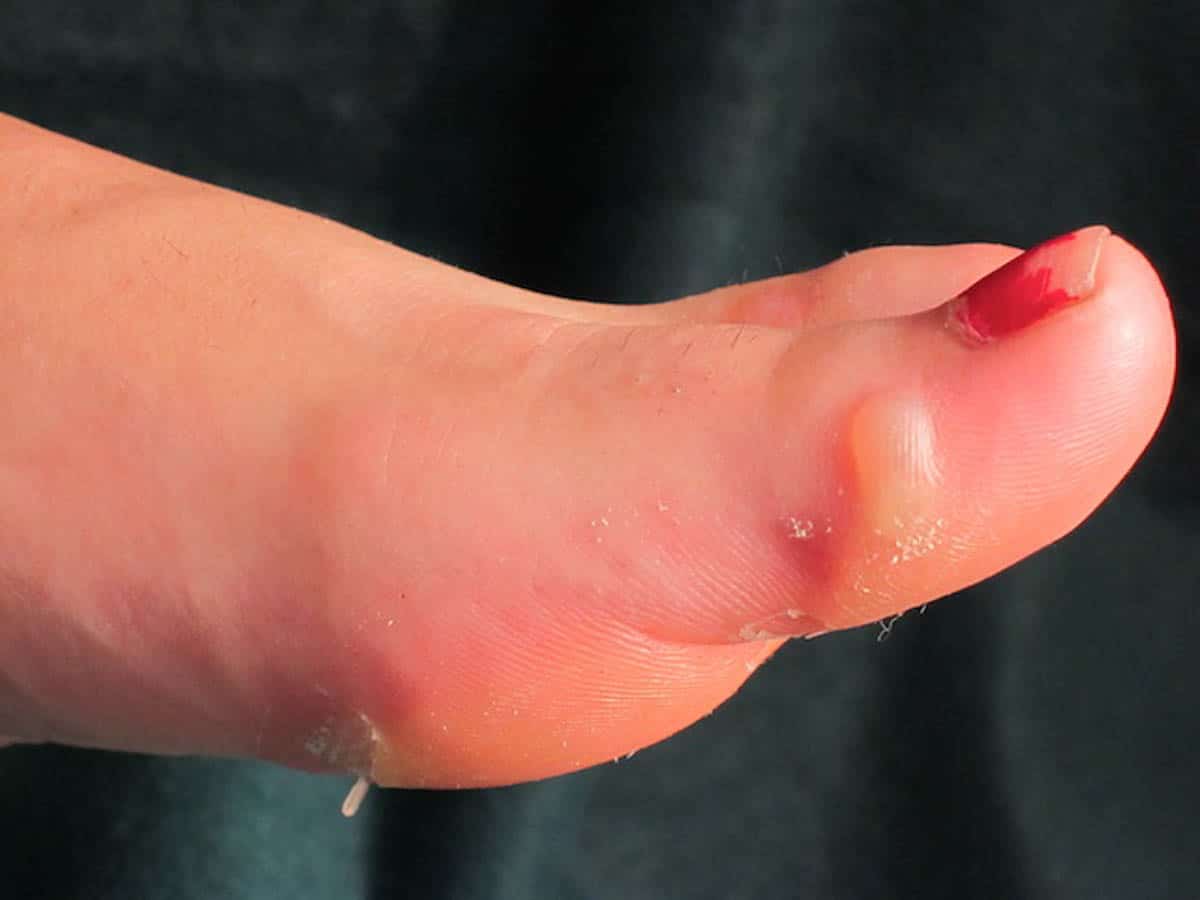 To see all of our posts on tips for the Camino de Santiago, click here: Camino de Santiago.
When you walk over hard rough surfaces for more than 20 kilometers a day, you're going to get foot blisters. And bruises, and pulled muscles, and perhaps sprains or worse. You can't just tough it out when you have to walk again tomorrow. Take care of yourself, especially your feet.
First aid kit
You do need one, but make it up yourself. Don't buy one off the shelf. In one of the many plastic bags you'll be carrying, put a roll of athletic tape, Band-aids of various sizes, needle and thread, antibiotic cream, a large gauze pad, alcohol swabs, and a small scissors. You might also consider an elastic bandage wrap for a temporary fix until you can get a better solution for a sprain or joint soreness. Also, ibuprofen. Lots of ibuprofen. Finally, antacid tablets and anti-diarrhea tablets such as Immodium.
Most of the injuries you will face will be blisters on your feet. Everyone gets them. Don't think you'll be the one who won't. (I did. I was wrong.)
How to treat a blister
Here's how to treat a blister. (I got this from a professional athletic trainer and discussed it with a doctor. They both agreed this was the way to do it.) Thread the needle with three or four centimeters of thread. Wipe the blistered skin and your needle with an alcohol swab. Puncture the blister at its base by passing the threaded needle all the way through it from one side to the other. Pull the needle off the thread, leaving the thread hanging out both sides of the blister. Push on the blister with the alcohol swab to drain it as much as possible. (The thread will keep the holes open and wick away more fluid that you don't get with this step.) Put a drop or two of the antibiotic cream on the blister and cover it with the appropriate sized Band-aid. Cover the Band-aid with athletic tape to hold it in place as you walk. Finally, pour some foot powder on the tape to make it slip easily inside your sock. Otherwise your shoe will pull the tape and the Band-aid off pretty quickly. Then you have a lump of tape and bandaid in your sock. That's another blister, for sure.
That's it.
Probably the foot blister will refill with fluid at least once or twice as you walk the next day or two. Repeat the process if it does. When the blister no longer fills up, I found the best thing to do was not cover it any longer. Just powder it well and put your sock right over it. The skin will eventually harden into a callus, which is just what you want.
A variation which also worked for me was to skip the bandaging at night. At night, I wore only flip flops, which left the blister open to the air. That felt better, and I'm sure also speeded the healing.
If you have any other injuries, you can get what you need at Spanish pharmacies that are in any of the larger towns. The albergues can also direct you to actual medical professionals who serve the peregrinos. Usually, doctors and other health professionals who donate their time provide these services free to peregrinos.
Read Kris's post on what it's actually like to walk the Camino de Santiago.
To see all of our posts on tips for the Camino de Santiago, look here:
The gear you want to pack
The right clothes
Walking sticks
The low down on socks
Shoes or boots?
The best way to carry water
The backpack

This is an update to a post originally published in 2013.
We love traveling–with the right gear. You can check out a lot of the stuff we use to make all our travel much more pleasant and efficient all on one page. Click here to see it. If you purchase something from this page, Travel Past 50 will receive a small commission at no extra charge to you. Thanks.