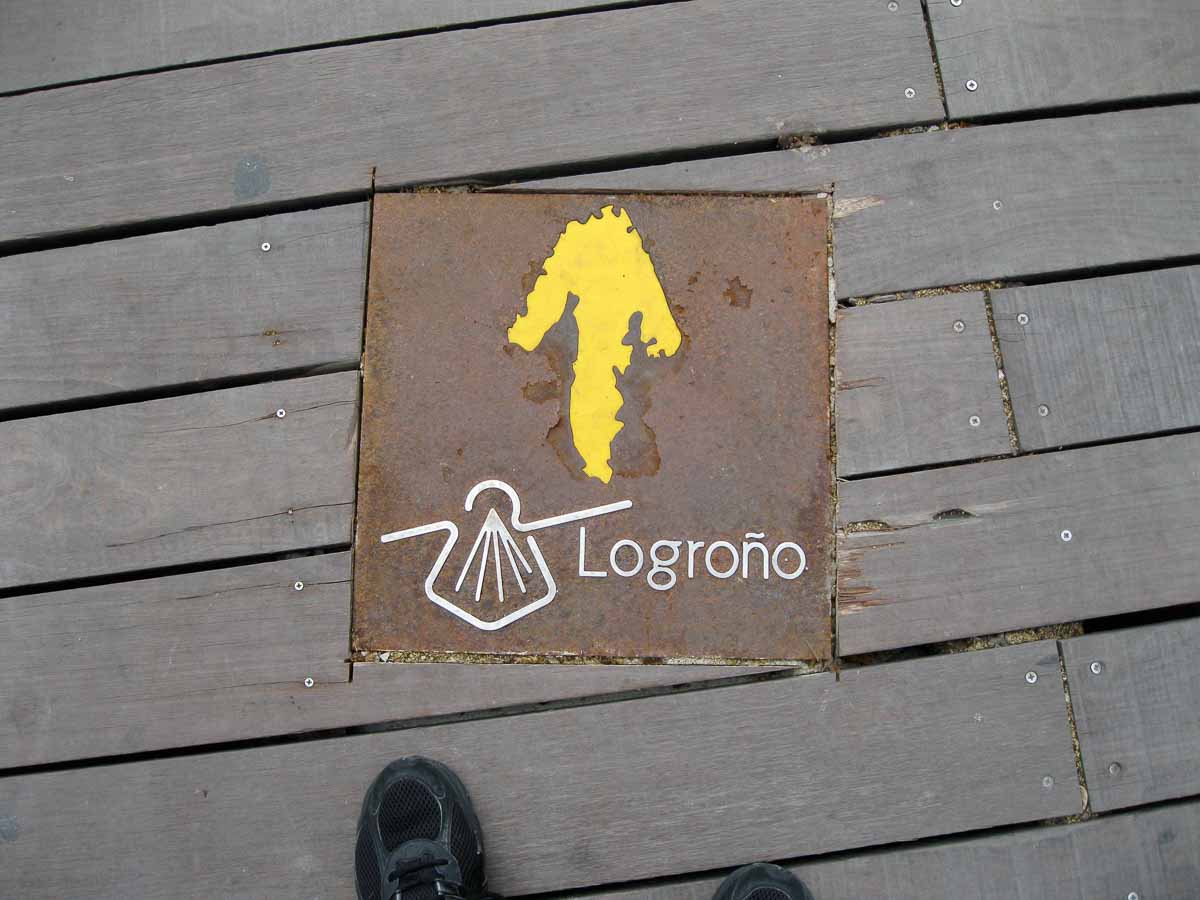 To see all of our posts on tips for the Camino de Santiago, click here: Camino de Santiago.
There will be three things that will be with you for the length of the Camino de Santiago, none of which you will be without for long. They are, in order of annoyance, snorers in the albergues, non-stop talkers on the road, and the weight of your pack. I'll deal with the first two later. As for the pack, and what goes in it, other Camino posts contain a list of what I carried, what I should have carried, and what I should not have carried. In no particular order.
Water, and plenty of it
It should go without saying that you'll need to carry enough water as you walk the Camino de Santiago to last until you can get more. There are three main ways of doing this, and they will vary depending on the availability of water on the day's itinerary.
Some people carried disposable plastic bottles—bottles from the mineral water they'd purchased in the shop last night to drink with supper. They refilled them at the fountains along the Camino. The main advantage to this method is that you empty it as you go, and refill it as you need, which translates to not carrying any more water than you're using at the moment. It also can mean, though, that if a fountain you were counting on is dry, you might be out of water before you reach the next filling station. The other problem with the disposable bottle system is just that. On your Camino, you will see hundreds of them discarded along the path by the pilgrims who are less conscientious about littering than you are.
Some pilgrims carry refillable reusable plastic or metal water bottles, which solves the litter problem but adds weight and may still leave you short of capacity.
My preferred solution was Osprey Packs Hydraulics LT Reservoir. That's a refillable, virtually unbreakable, flexible plastic bladder which you refill every morning. The bladder has a means of suspension within your pack (if your pack is so equipped—and it should be) and a tube which exits from your pack at a hole that the pack manufacturer has thoughtfully provided. This tube then runs down the shoulder strap to a little Velcro loop that holds the drinking valve very near your head. When you want water, you just pull the valve to your mouth, bite down to open it, and suck.
There are several manufacturers of these systems. In the United States, probably the most famous is Camelbak, but there are others. I have a Camelbak three-liter bladder that worked great all along the Camino. I really like their valve system. It comes to a right angle that goes easily into the side of your mouth. One small complaint, though. The plastic hook used to suspend the bladder broke about two weeks into the walk. (They've since released a heavy duty "mil-spec" version of the bladder.) It was easy though to rig a bit of strong cord around the mouth of the fill hole and use that to suspend the bladder in my pack for the rest of the trip. I've since replaced the Camelbak with a similar bladder made by Osprey, which seems a little more heavy duty and has a stiff back to the reservoir which makes it not slosh around so much in your pack.
A Dutch man I met had a similar bladder system that he'd purchased from a Dutch military surplus store. His system was much heavier duty than mine, and the drinking valve had a metal, rather than plastic, attachment to the tube. It looked like it was designed for, well, the military. A bit over engineered and a bit heavier than mine, but his will probably last forever.
A note on bladder system capacity: Kris had a 1.5 liter hydration pack and it lasted her all day every day but two. I started out the Camino filling my 3 liter bladder all the way, and found I was usually ending the day with more than a liter of water left. Two liters is probably plenty for anyone, unless the weather is unusually hot and/or you are going an unusually long way that day.
Remember, a liter of water weighs a kilo (2.2 pounds,) so you don't want to carry any more than you need, but you don't want to run out. You'll figure out the right amount for you as you go along.
And, there are multiple fountains along the way where you can always refill if you have to.
Read Kris's post on what it's actually like to walk the Camino de Santiago.
To see all of our posts on tips for the Camino de Santiago, look here:
The gear you want to pack
The right clothes
Walking sticks
The low down on socks, socks, and blisters
The backpack

This is an update to a post originally published in 2013.
We love traveling–with the right gear. You can check out a lot of the stuff we use to make all our travel much more pleasant and efficient all on one page. Click here to see it. If you purchase something from this page, Travel Past 50 will receive a small commission at no extra charge to you. Thanks.