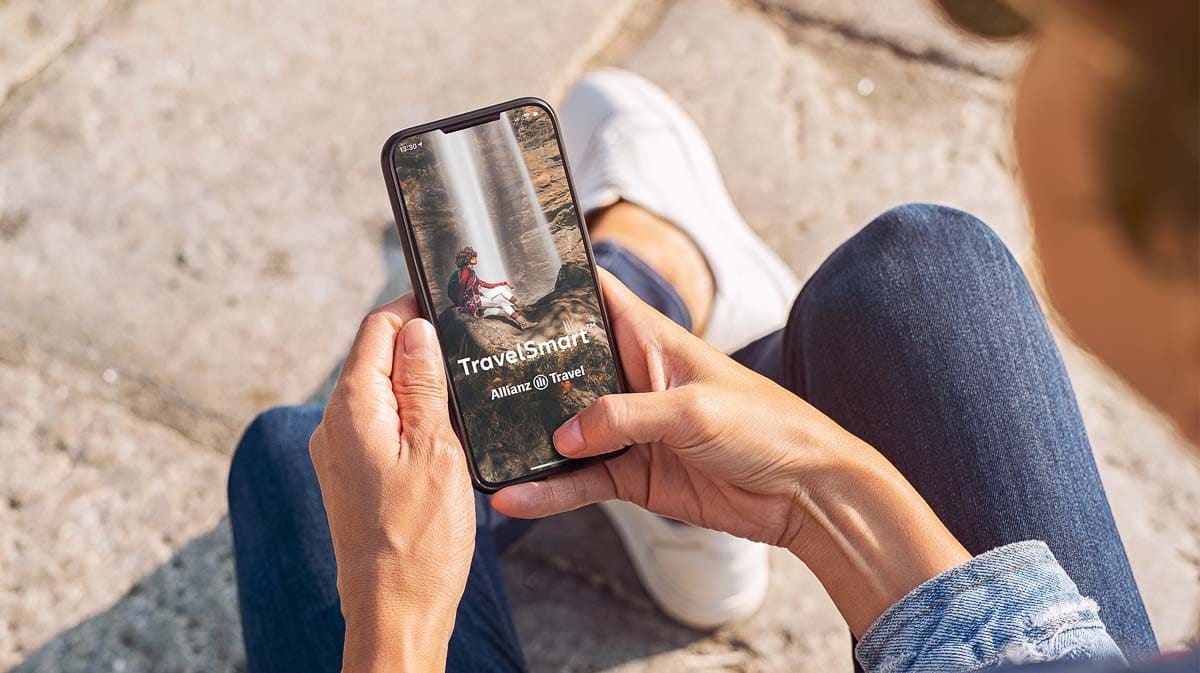 Note: This post was updated in August 2020 from the original 2018 post.
Buying travel insurance is one thing. Being able to access it quickly is another thing altogether. With the latest updates to the TravelSmart insurance app by Allianz, we're finding it's easier than ever to deal with travel questions and emergencies. Now TravelSmart offers even more reassurance with the introduction of location specific alerts, notifying users of current health, security, transportation, weather, or other situations good travelers want to be aware of.
We first purchased travel insurance in 2014 (we pretty much just crossed our fingers before that) and moved to our current annual travel insurance policy in 2015. Then in 2018, before traveling to Greece, I downloaded the TravelSmart app. (TravelSmart was originally launched in 2013, but has undergone major updates since then.) It's now one of our favorite travel apps, and one we keep on our phone all the time, whether we're home or not. Here's why.
Some posts on Travel Past 50 may contain affiliate links. If you buy something through one of those links, we may earn a small commission. As an Amazon associate, we earn from qualifying purchases.
Before you read on, go ahead and download the TravelSmart insurance app by Allianz to your phone (iPhone or Android). It's free and useful even if you don't have an Allianz travel insurance policy.
For a complete picture of travel insurance options, see our post, Travel Insurance Basics and New Coverage Options.
Note: This post and other posts on TravelPast50.com may contain paid or affiliate advertising links.
Access your travel insurance policy on the fly
Sometimes it's not enough to know you have coverage; you might need to show proof of travel insurance to participate in some tours. Just use your policy email to log in to the app (we encourage you do this before you leave home), and you'll find your policy number, names of insured persons, expiration date, and even all the fine print. When you need to supply your policy info to someone else, a PDF format copy can simply be emailed to yourself. It works!
The fine print is worth a read, or re-read. While traveling, do you suddenly wonder if your travel insurance covers bungee jumping? Look before you leap. (It probably doesn't.)
Having the app on your phone also means you can easily file a claim, right from the app's menu. The in-app process is clean and simple, and allows you to follow the status of your claims, too.
Every screen within TravelSmart features an orange "Contact" button, so if you have any questions along the way, you'll connect with answers 24/7.
Country Emergency Info
The same orange "Contact" button is also your instant connection to local emergency numbers for police, fire, and ambulance. This is the best feature, as far as I'm concerned, because 9-1-1 is not universal and I'm fairly certain I wouldn't remember the local country's emergency number in time of need.
These emergency numbers, as well as Allianz's customer service and medical assistance numbers, are dialed directly by touch screen.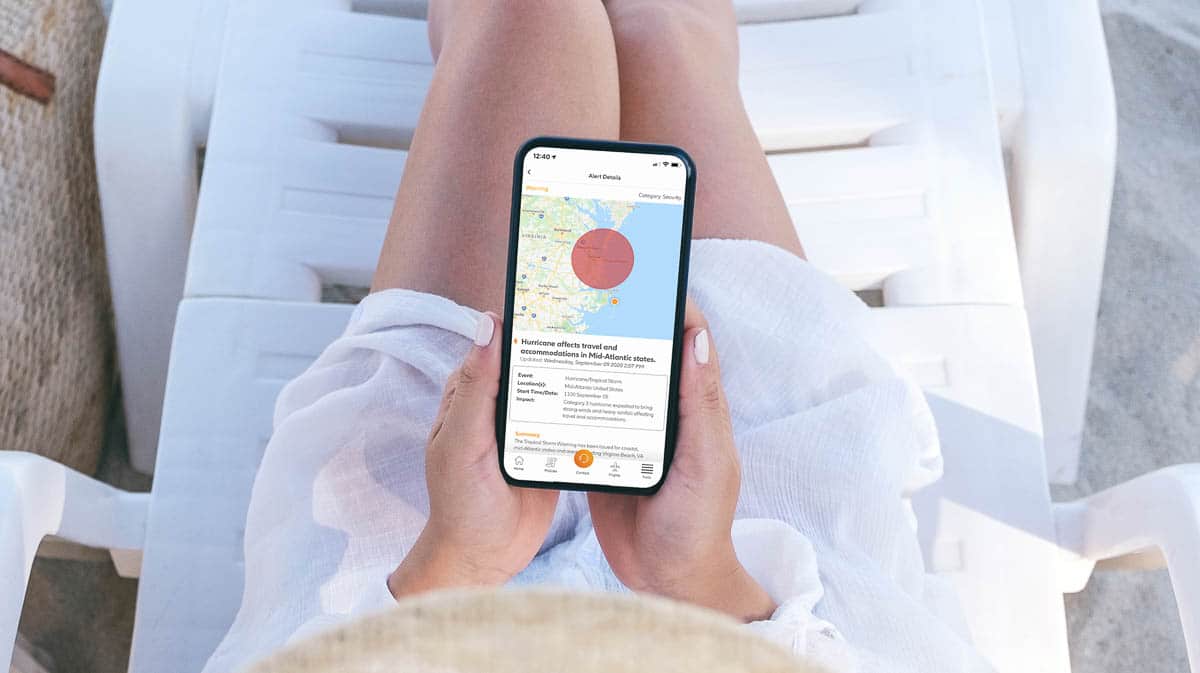 Finding Services Near Me
From the Tools section in the app menu, click on Around Me to find the essential services you are looking for: hospital, doctor, pharmacy, police, even nearby embassies. (Of course this requires you to be using location services on your phone.) From experience, looking for a doctor in Jerusalem and an emergency room in Hanoi, I know the relief I felt just seeing the listings on the app. You can view options by list or on a map, and Allianz's preferred partners are indicated, too. Seeing the preferred selections, I was comfortable going to an ER before even having to contact the insurance company, saving me more time. The TravelSmart app is a quick way to find providers you know will be OK with your insurance company.
Location-specific Alerts
This is the newest feature of TravelSmart, and a timely response to the world pandemic, not to mention ongoing worldwide issues that require travelers to be alert.
When you have an Allianz policy and have geolocation services enabled on your phone, the app's Alert Center will send notifications of all sorts of pertinent issues, like earthquake warnings, civil unrest, COVID hotspots, dangerous weather systems, transportation disruptions, and more than can affect your travels. Best of all, the Alert Center offers advise on how to respond to these issues. And, again, the orange "Contact" button is readily available to connect you with Allianz's live help desk.
File Claims
With any potential insurance claim, it's best to be in touch with the policy holder early and often. Allianz's TravelSmart makes it really simple to contact them: the central Contact button will offer phone connections for either your location in the U.S. or elsewhere internationally, and it includes an email button, too. We like to announce our issues before filing any claim, and preferably before taking any action.
When you are ready to file a claim, you can do so from your phone app. Some of your info will be auto-filled, and you can upload photos or scans of documents using your phone. Via the app, you can track the claim's progress on the go.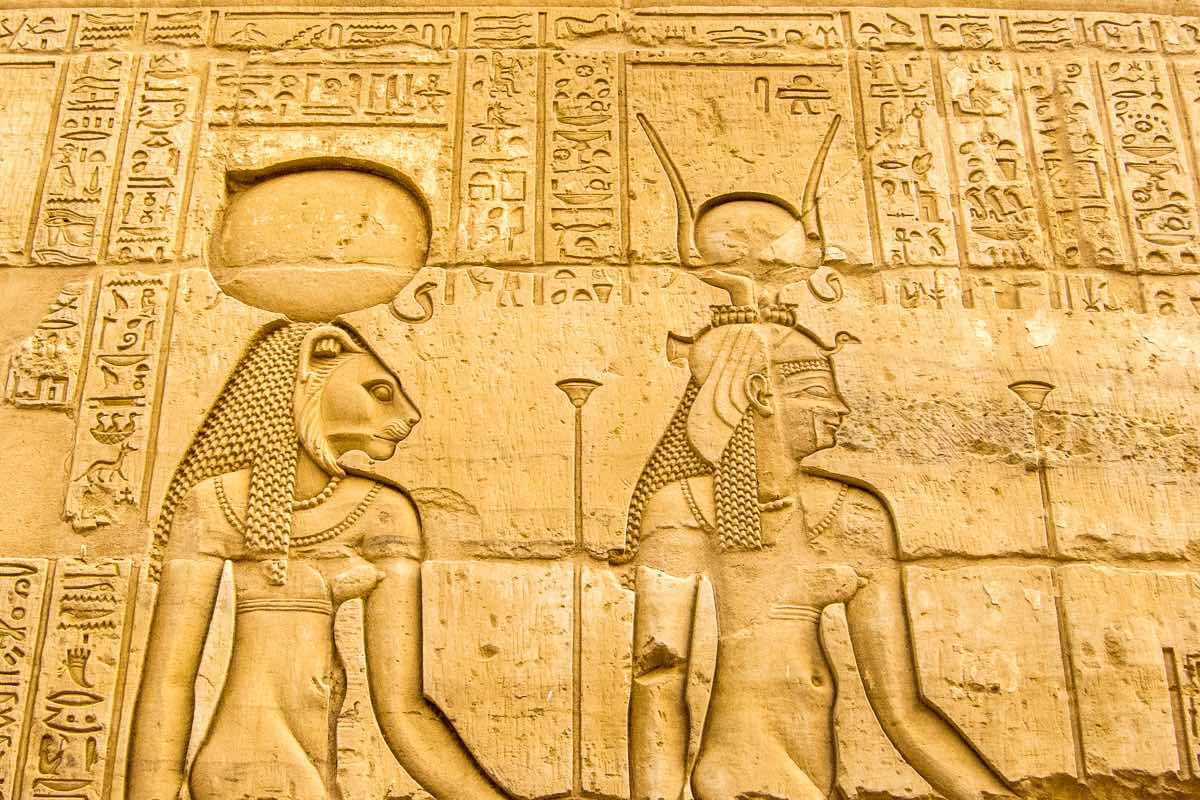 Medical Translator and Flight Status
Though I may or may not use these services in app, it's good to know that medicine and first aid terms are available in 18 languages. TravelSmart Translator has a nice large display, especially handy when traveling in countries using other than the Latin alphabet, like Greece. Just show your phone with the translated word to the doctor or pharmacist. (I got lucky in Japan when I was escorted through the ER process by the hospital's chief administrator who was called in because he spoke English!)
The flight status option has been recently updated. Enter your flight details, and the app will track your flight status up to one year in advance. Here's a handy place to get information on your terminal and boarding gate, as well as changes in flight status. We generally use our airline app and/or Trip-It Pro to track flights, along with all other travel arrangements.
International Travel Information
The best use of the TravelSmart app is to download it and sign in before your trip. As with all travel insurance issues, the more you know in advance, the more transparent the policy, and the easier to access help in times of need, the better. TravelSmart app keeps your critical travel information and insurance details in a tidy package.
With all the helpful assistance in the TravelSmart app, we also remind travelers to do their own research in advance of–and during–international travel. Specifically, check out the State Department travel page for your select country. This includes the information you'd get when you sign up for travel alerts (any active volcanoes in Greece these days?) and provides the country's basic info regarding passports, visas, vaccinations, currency restrictions, etc. All good to review before you travel.
Go to the State Department's helpful travel page if you want to investigate STEP (Smart Travelers Enrollment Program) on your own.
If you are concerned about health issues in your destination country, do find a travel clinic in your area, or speak with your doctor. They are excellent is providing the necessary vaccinations and precautions.
For other apps that will simplify your traveling life, check out this article on our 20 favorite travel apps.
If you're choosing to travel these days, be sure you buy travel insurance. And, be sure your policy includes coverage for any problem caused by the Covid pandemic. For the latest information on travel insurance with epidemic coverage, check out our post on
Travel Insurance Basics and Epidemic Coverage.
Note: This is part of a series of posts we're writing about travel insurance, a topic we get asked about a lot. The series is sponsored by Allianz Partners USA, our provider. But we've selected the topics and we're writing from personal experience. Feel free to comment with your questions and your stories.
Travel Planning Resources
Looking to book your next trip? Use these resources that are tried and tested by us. Flights: Start finding the very best flight deals by subscribing to
Thrifty Traveler
. Book your Hotel: Find the best prices on hotels with
Booking.com
. Find Apartment Rentals: Find the cheapest prices on apartment rentals with
VRBO
. Travel Insurance: Don't leave home without it. We recommend
Allianz Travel Insurance
. Need more help planning your trip? Make sure to check out our
Resources Page
where we highlight all the great travel companies and products that we trust. See all of the gear and books we like in one place on our
Amazon shop
.