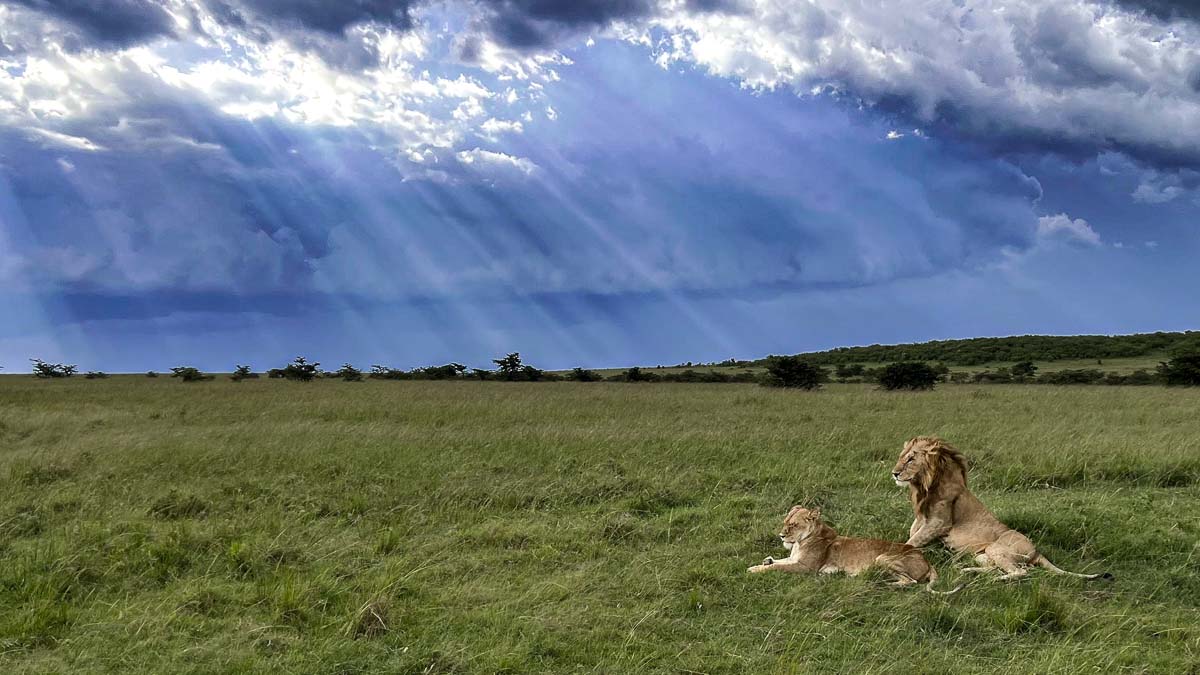 The first thing that occurred to me as we finished our first African animal photo safari was, I want to do this again. For longer. And make a book of it. That's how much we loved it.
It's a unique experience, combining extraordinary African hospitality, the unbelievable expertise of our Maasai guide, and, of course, elephants, lions, and cheetahs almost close enough to touch. And, their surpassingly cute babies. That was a bonus.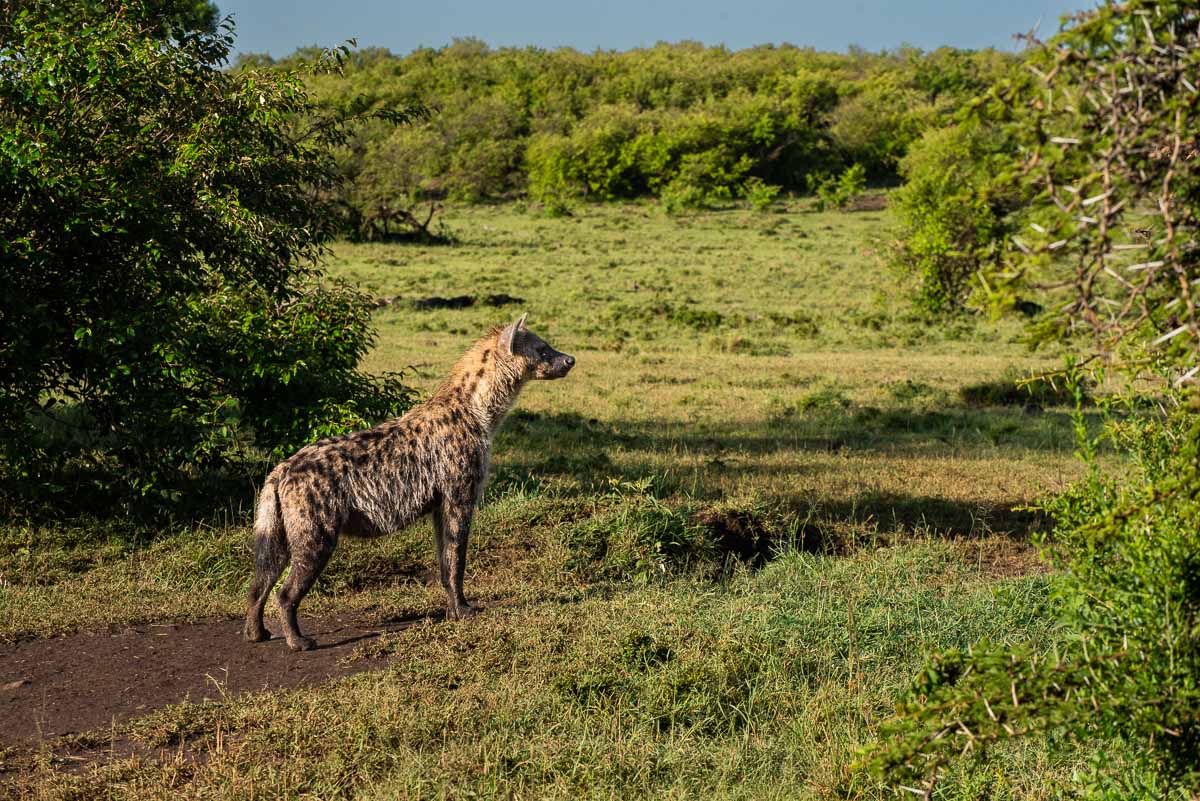 How to choose your photo safari
As you consider an African photo safari, the first thing you're going to learn is that they aren't cheap. In fact, it's not uncommon for them to run more than $1000 per day for a couple. However, when you consider what you're getting for that, it's not surprising.
Keep in mind that the safari camps are relatively remote. Therefore, all food, fuel, water, etc. must be trucked in.  Electricity is perhaps powered by a generator, or in our case in Mara North, by solar panels.  So, since you can't pop out to a restaurant for lunch, all your meals and oftentimes drinks are included. At our camp, for example, we were able to enjoy delightful Argentine wines and single malt whiskey. (I never got an answer as to why we were drinking Argentine wines instead of South African. But, I do love a good wine from Mendoza.)
But we digress. A few things to consider when you're choosing your safari: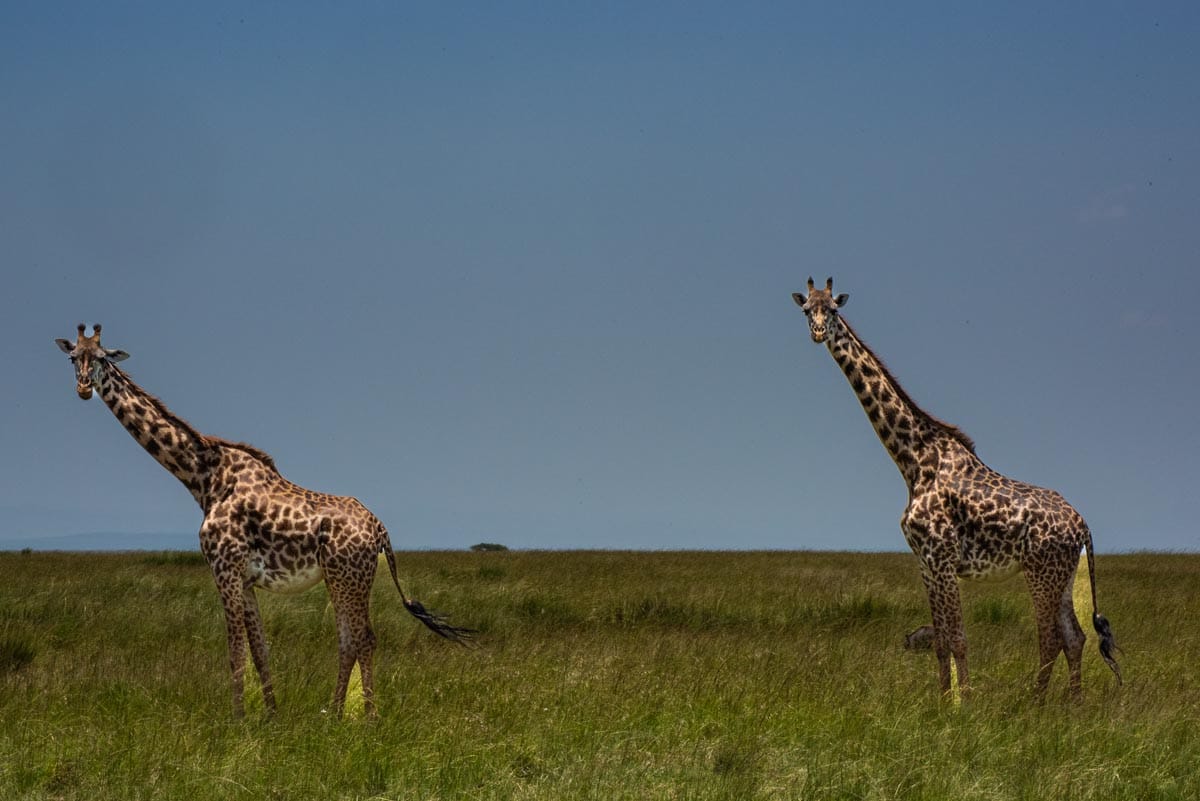 National parks or conservancies?
You may think there's no difference between Kenya's national parks and the various conservancies, but there is. And the key one as far as you are concerned is where you are allowed to go to see the animals. In the parks, there are roads and no off-road driving is permitted. That means, obviously, that you might not be as close to the animals as you might like. In the conservancies, the guides can leave the road whenever they like. (In fact, in the Maasai North Conservancy, there aren't many roads to begin with.) So, when you have a great guide like we did, he can take you right to the hyenas' den or right next to the bushes where the lions are sleeping in the shade during the hot midday.
That's not to say the National Parks are worse. They're just different. We definitely got close to animals when we visited the two Kenya national parks, even though we stayed on the roads.
Proximity to the animals depends on where you stay
Camps are either within the actual boundaries of the national parks or regional conservancies, or can be several miles away. That means if you pick a camp within the park or conservancy, you'll start seeing animals almost immediately when you drive out of camp. In our case, the road between the Mara North airport and our camp went through the conservancy. So, we saw lions, giraffes, and elephants within 15 minutes of getting off our small plane.
If you pick a camp outside the boundaries of the conservancies, that probably means two things: the camp may be less expensive; and you might spend an hour or more driving before you get the animals. Of course, leaving earlier in the morning is always an option. Also, if you stay within the park or conservancy, the park fees will be included in your lodging. If you stay outside the park, you'll have to pay as you enter. (Kenya national park fees, by the way, are currently $60 USD per person per 24 hours. You can pay with a credit card at the park gate.)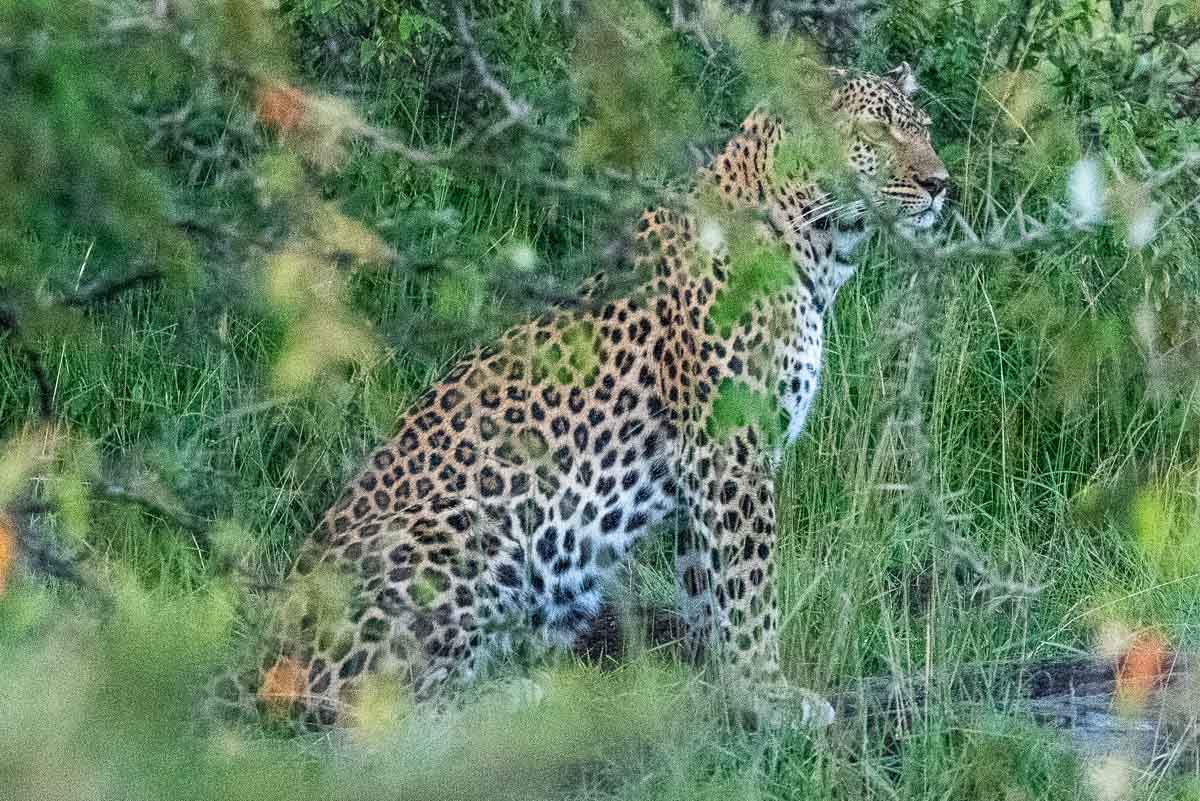 Determine what animals you'll likely see
It may come as a slight surprise, but not all photogenic animals are in all parts of Africa. In fact, the places that will have everything from aardvarks to zebras are rare. If you're set on seeing rhinos, you're going to need to go where they are. Same for hippos, okapis, gorillas, and, for that matter, lions.
For example, I visited the Vwaza Reserve in Malawi and got to see large herds of elephants, troops of baboons, and hundreds of hippos every day. In the Maasai Mara, we saw small groups of elephants – no more than five – and only a couple of hippos in the river. The crocs our guide wanted to show us were up river doing their own thing.
So, do your homework and quiz the lodges as to what wildlife you're likely to see from their location – and even better, get close to. Hint: don't get too close to hippos. They are very bad tempered, and the most dangerous animal in Africa.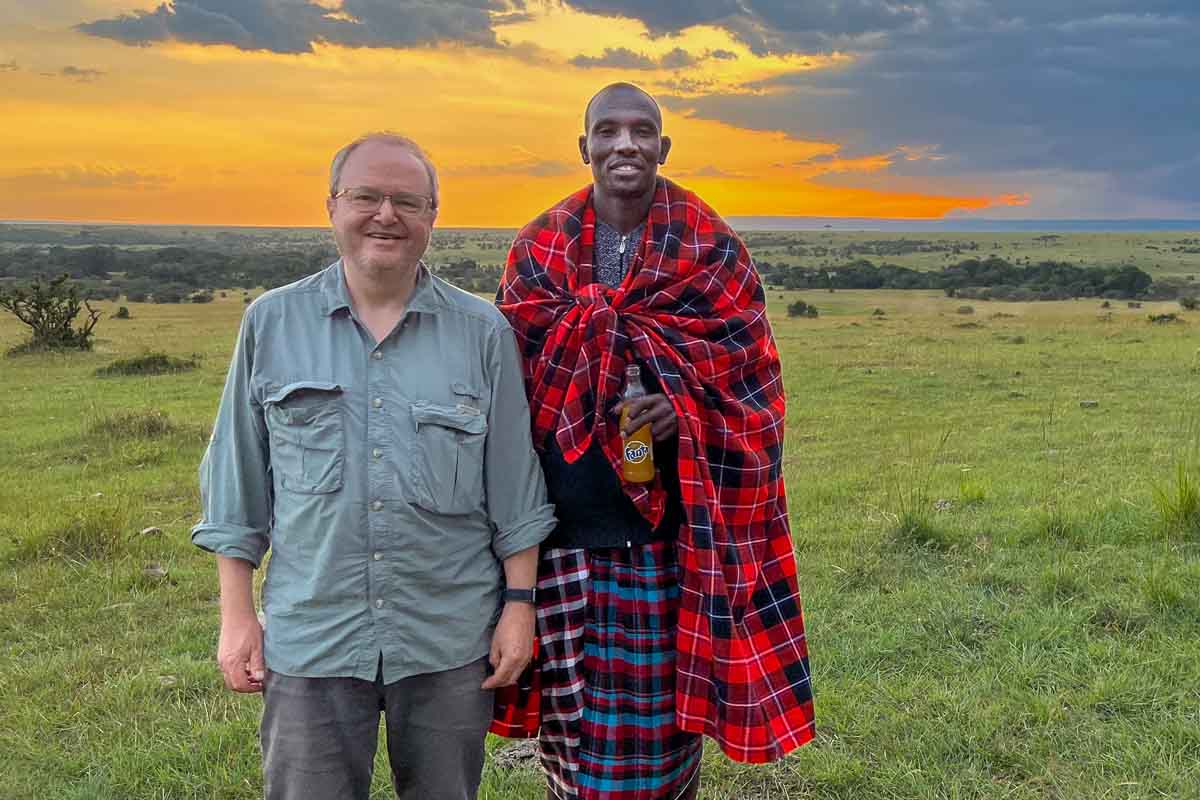 Can you have your own guide?
We were lucky enough to visit the Maasai Mara as part of a group of six, so we naturally had our own Land Cruiser with a dedicated guide. In addition to being an absolute expert on the animals, our Maasai guide Leposo (a.k.a. Joseph) was amazingly knowledgeable about positioning our vehicle to best take advantage of camera angles and light. As any photographer knows, that's especially important when the sun is lower in the sky at morning and evening.
At times, we could say things like, "Can we find a leopard?" or "Can we move to the other side for the light?" or "Never mind the zebras, let's look for elephants." If you're with a group of others who all have their opinions, valuable time can be lost while you discuss what to do next. If you're not in your own group of at least four, you're probably sharing your vehicle. If you don't want to do that, let the lodge know in advance that you want your own vehicle and guide, and they will be happy to arrange that for an extra fee.
No matter your situation, you can count on the guides cooperating among themselves, sharing sighting info via radio and relaying the movement of animals. It's in the guides' interest to escort their guests to great animal viewing. Be patient if the wildlife haven't gotten the memo.
And, don't forget to tip your guide/driver at the end of your stay. The equivalent of $20-30 per person per day is a good place to start. This is how the guides make most of their living, so be generous.
Also, tip the staff of the lodge. The traditional method is a shared tip that you can leave at the end of the stay. Probably around $10 per night per tent is good.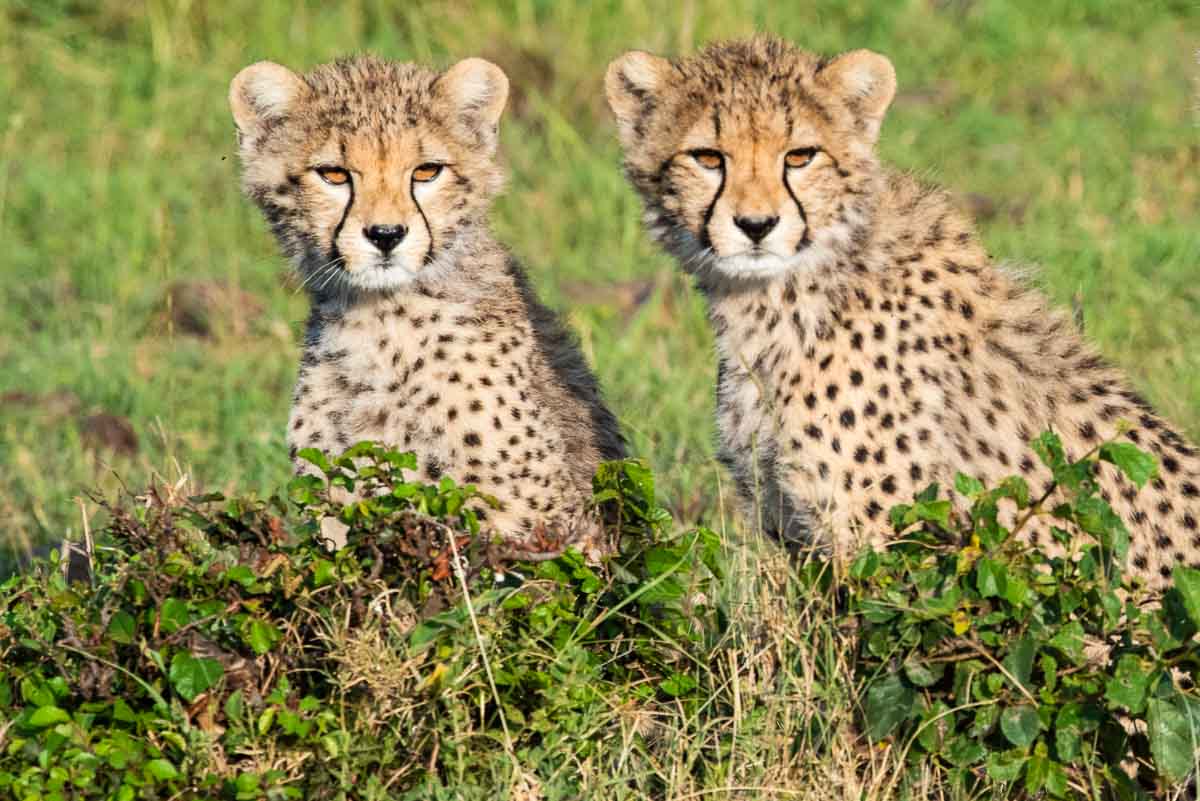 Lodgings and food
The lodgings can vary from very posh hotel-style rooms to elegant permanent tents to more "rustic" accommodations with outhouse toilets and pitchers of non-potable water to wash up with. (Of course the latter will also provide drinking water.) Dining can be an elaborate buffet spread, a restaurant-style service with meals plated and served to you, or, if you will be eating while on the drive, a cold picnic. If you want to start early in the morning (and you do because that's when you'll get the best light for shooting and that's also when some animals are most active) ask your lodge to prepare a portable breakfast for you. They'll be glad to do it. Have a cup of coffee at the lodge, hit the road, take some photos as dawn breaks, and stop to eat when the sun gets higher in the sky.
So, when it comes to choosing your safari, decide what is important to you, and choose your accommodation accordingly. Be aware, if your usual way to pick lodgings is on the internet, Kenyan websites tend to be sparse at best. You might use the web for your preliminary research, but be sure to call the place before you book and get all your questions answered. Alternatively, it might not be a bad idea to use a travel agent to help you. We did.
Pro tip: it's not absolutely essential, but if your lodge overlooks a watering hole, the animals will come to you.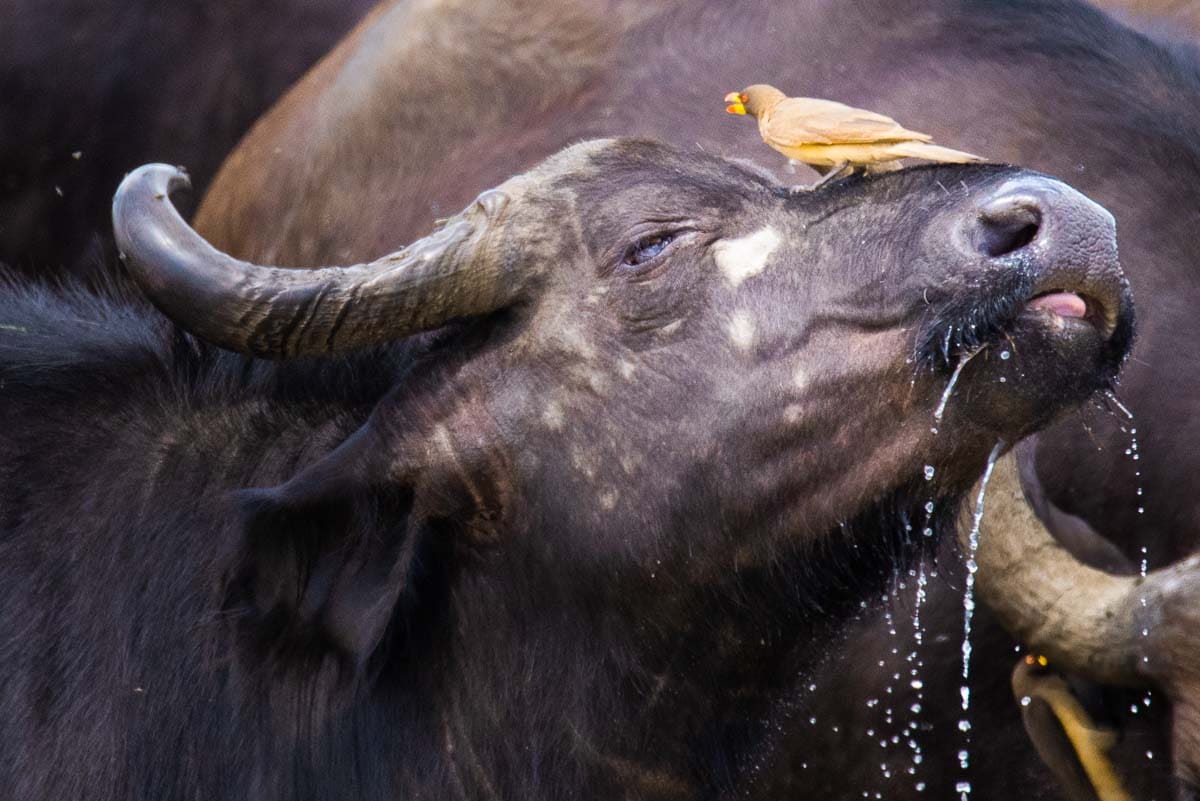 How to prepare to photograph animals
Our friend Susan Portnoy is a renowned wildlife photographer and she wrote a fairly comprehensive guide of how to photograph animals in Africa. I don't have a lot to add to this, except to perhaps start off with some more basic tips.
Your phone likely has a very nice camera on it, but except for some instances, it's not going to be good enough to get dramatic shots if the animal is more than a little ways away from you. If you're serious about photography, you're going to need a more serious camera. I'm a Nikon fan myself, but there are plenty of good camera systems out there. Susan uses Canon, for example. There are also Sony, Fujifilm, and, if you have lots and lots of money, Leica.
The essential feature you must have to photograph animals is a looooong lens. I use the Tamron 150-600 zoom for about 90 percent of my animal photography. Even at the maximum focal length, you'll still find yourself cropping when you edit your photos. That's when the extra megapixels of a full frame camera really come in handy, btw. A crop frame camera or a phone camera just wont do the job if you want sharp images from a subject that's more than 100 meters away. (It would not be unreasonable to rent an 800 or 1000mm lens for shooting animals.)
Some other things to consider when you're using a long lens. Be sure you are holding very steady when you shoot, and using a high shutter speed (unless you're going for some movement effect.) Our vehicle in the Mara had a selection of sandbags to rest on the frame of the vehicle and support the long heavy lens. Great idea. Another tip, raise your ISO (sensitivity) to allow you to get both a high shutter speed (at least 1/1000 second) and a smaller aperture, e.g. at least f/16. The smaller aperture will give you some depth of field with the longer lens. Those long lenses are difficult to get precise focus, and a bit of depth of field will let you miss by a hair and still get a usable image. There's nothing more frustrating that getting a great image that's just slightly out of focus. Aim to focus on the animal's eyes, btw.
It's also a very good idea to have a second camera body, for a couple of reasons. Obviously you need backup in case your main camera body stops working for any reason. Second, you can fit that second camera with a slightly different lens, such as my 70-300mm zoom lens, if an animal should get closer to you than your 150-600 can handle.
Finally, if the animal gets really close, then you can use your phone. Also, an iPhone 13 excels at very wide angle shots, such as the lion shot at the top of this post. (I never said I never use the phone camera!)
Keep in mind, too, that no matter how prepared you are, you're probably going to miss some shots that you wish you'd made. Don't get frustrated. I had a famous landscape photographer tell me once that he had to go back to a location on average 25 times to get "the perfect shot." The same is true for animals. Those great shots you see from great wildlife photographers are the results of many many photo sessions, usually over many years. You will get some good shots. Be patient.
If you're not a photographer, get good binoculars
If you're not a photographer, get yourself a really good pair of binoculars. Luckily there have been recent advancements in lens grinding techniques which allows you to purchase brilliant and sharp binoculars for hundreds of dollars instead of thousands. We use these Athlon 8×42 binoculars that are spectacular (literally.)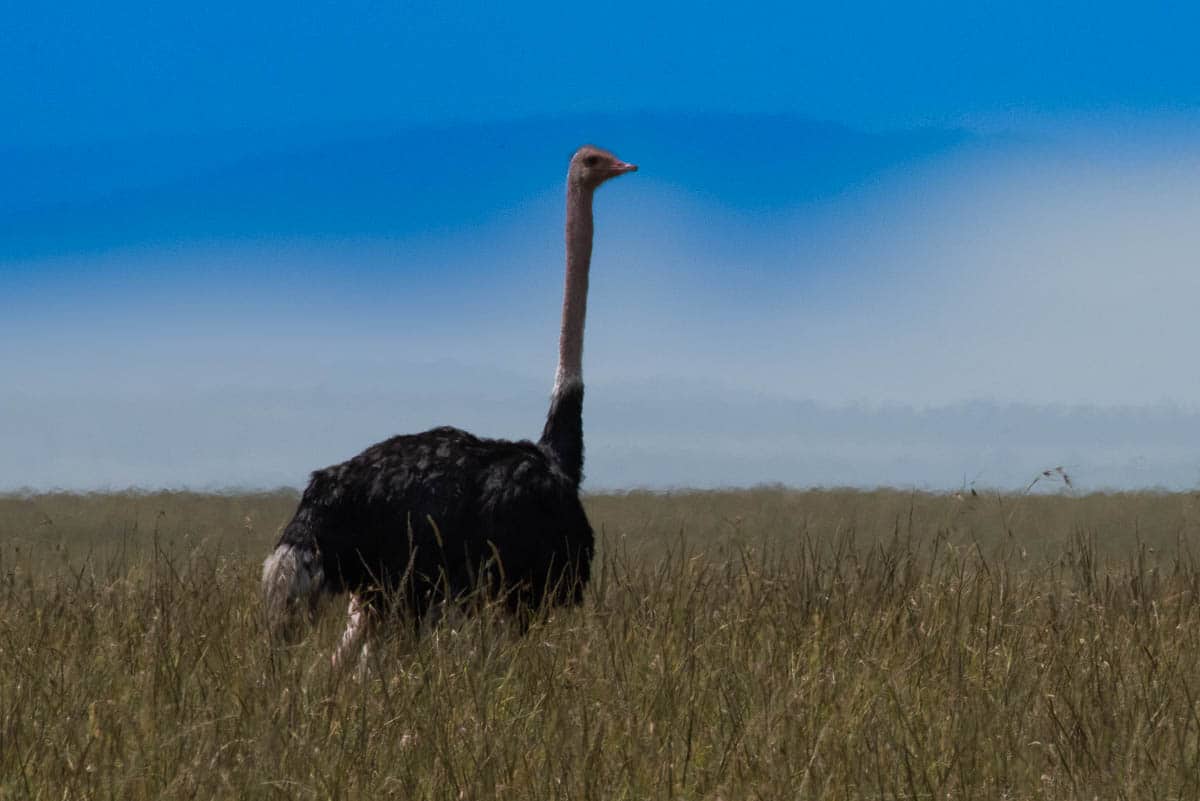 How to do the game drives
The main tip is to be sure you have a guide who knows what he or she is doing. Luckily, in the Maasai Mara the guides are usually Maasai people who have grown up there and know the terrain and animals very well.
The guides operating in the parks will always be in contact with each other by radio and are very good about sharing sighting information. That really comes in handy for the rare sights of a leopard in a tree or a cheetah on a stalk. You just hope the sudden onset of several trucks doesn't spook the animal and send him off into the deep bush where you can't see him.
The other tip is mentioned above: get on the "hunt" before dawn so you can see the animals in the very early morning light. It's always the prettiest, and the low angle of the sun helps contrast the animals with their surroundings, making them easier to see and more photographically dramatic.
After your morning drive, you'll probably have a long lunch break. Take it easy and rest. Driving the very bumpy terrain and keeping a sharp eye out for animals can be more tiring than you might think.
Finally, you should dress in layers. The early mornings can be a bit chilly, so wear a sweater or windbreaker you can shed as the day warms. I'd also suggest wearing a long sleeved shirt and long pants – mostly because of the sun, which is very strong around the equator. Of course, wear a hat and sunscreen.
How to get to the Maasai Mara North Conservancy
There are two ways to get to the Maasai Mara North Conservancy. From Nairobi, you can hire a driver, and the trip to Mara North will take from five to six hours, depending on Nairobi traffic and the condition of the intervening roads. Both are unpredictable variables. If you use an agent to book your safari and choose to drive, you can arrange so the driver from Nairobi will also be your safari guide. This method will insure that you get your own guide on the game drives.
The second method is to fly from Nairobi on a small plane. That's what we did. Our agent put us on ALS, a regional airline based at Wilson Airport in Nairobi. Getting to Wilson airport can be a short or rather long journey, based again on Nairobi traffic. But once you get to the plane, the flight to North Mara airstrip in only about 45 minutes.
At the North Mara airstrip, we were picked up by our guide, and within about five minutes of leaving the airstrip we were spotting lions, giraffes, and zebras on the way to the Offbeat Lodge.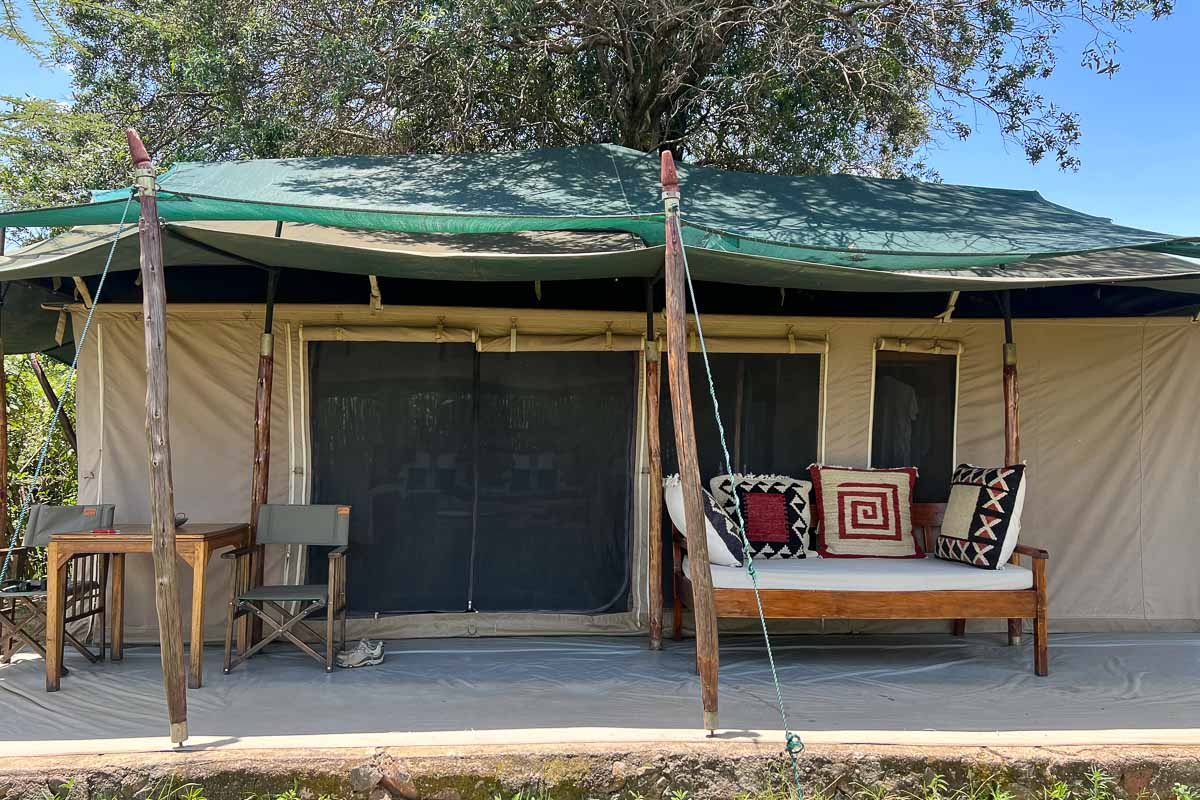 Resources for a successful safari: Offbeat Mara & Picture Perfect Safaris
The easiest way to arrange all this (and your lodging) is to go through a travel agency. You probably can do it on your own, but why waste the time. Africa isn't the easiest place to navigate, and why not get the help of a professional, especially if the additional cost is minimal or is borne by the lodge. We used Picture Perfect Safaris to arrange both this safari and another in the Amboseli National Park. We were very pleased on both occasions.
A travel agent like Picture Perfect is usually the best way to book a safari in Africa. They are adept at negotiating better rates for both lodging and airfare, based on volume they can offer to the hotels and charter airlines. And, that savings is passed on to you. And, the time saved by having an agent such as Picture Perfect is considerable. I shudder to think of how much time we would have spent researching everything connected with booking transportation, lodging, guides, etc. Take our word for it, in Africa it will always pay to use a travel agent. BTW, you can contact Picture Perfect Safaris via email at info@pictureperfectsafaris.com.
I should also mention that we received no consideration from Picture Perfect for our recommendation. We paid for our trips ourselves. We found Picture Perfect based on a friend's recommendation.
We let the tour company know about our basic needs and interests first, namely good animal viewing and good food for three generations. Picture Perfect gave us two options and we chose Offbeat Mara safari camp. We were extremely happy with everything: the food, the accommodations, the staff, the guide, all wonderful. The staff went out of their way to consider the young grandchildren. They arranged fishing poles and an outing where they each caught a fish – in a river that had hippos on the opposite bank! And, Offbeat gifted each of them a handmade bow and arrow which kept them busy while the adults were talking.
As for us adults, we asked for a post dinner brandy the first night of our stay, which they didn't have. By the second night, they'd stocked some just for us. That service is hard to beat.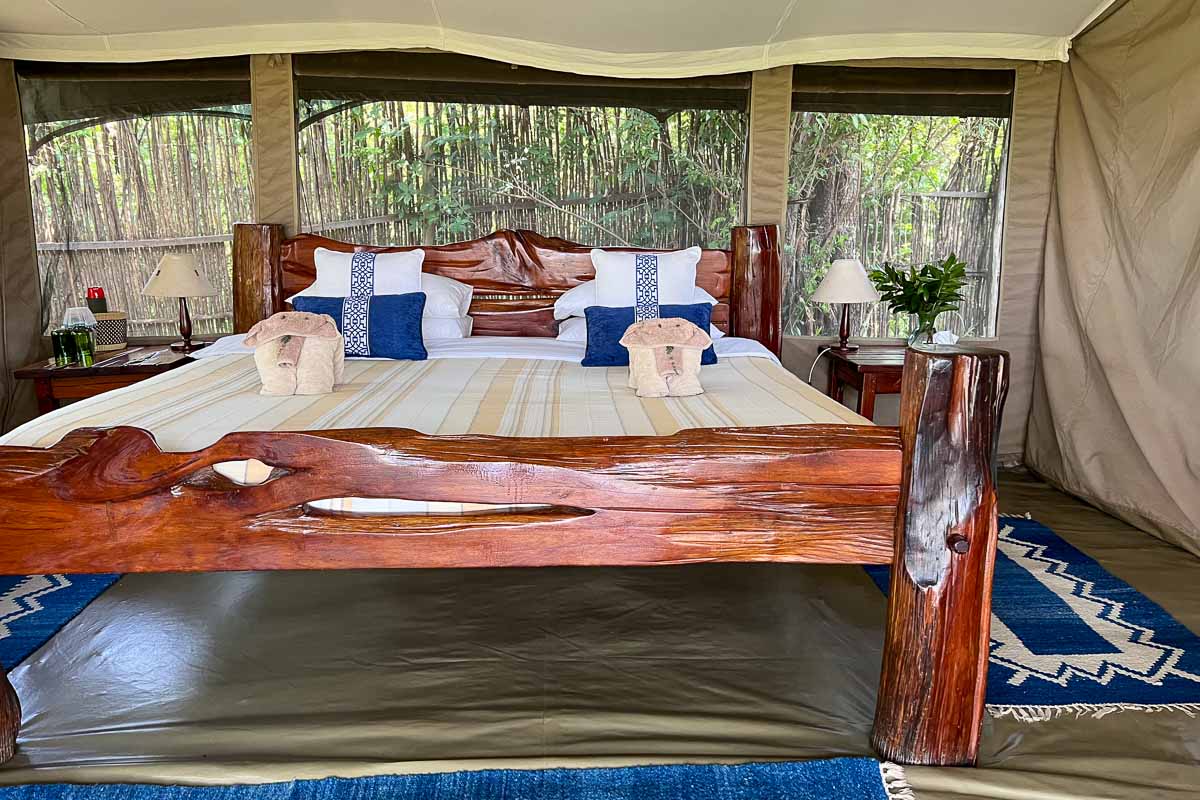 A visa is necessary for Americans to travel to Kenya. We use iVisa whenever we need a visa for any country. Great service, and a small price to pay for them to navigate the visa process for you.

You can click the link above, or use this widget below to start the process of getting a visa for any country.
When you're thinking of traveling, your first stop should be our Travel Resources page, where we list all the essentials you need to make your travels easier, cheaper, safer, and more fun.
You can also help yourself get ready for your travels by reading our Get Started Planning Your Trip Now page.
We love traveling–with the right gear. We've gathered a lot of the stuff we use to make travel more pleasant and efficient all on one page. Shop our Travel Past 50 Amazon page to find our favorite gear.
We never leave home without our travel insurance. Nor should you. Search for the travel insurance from Allianz that best meets your needs, whether it be an annual plan or a single trip.
You can see (and buy prints) of most of our travel photos in one place on this page.
Note: This post and other posts on TravelPast50.com may contain paid or affiliate advertising links. As an Amazon Associate we earn a commission from qualifying purchases.