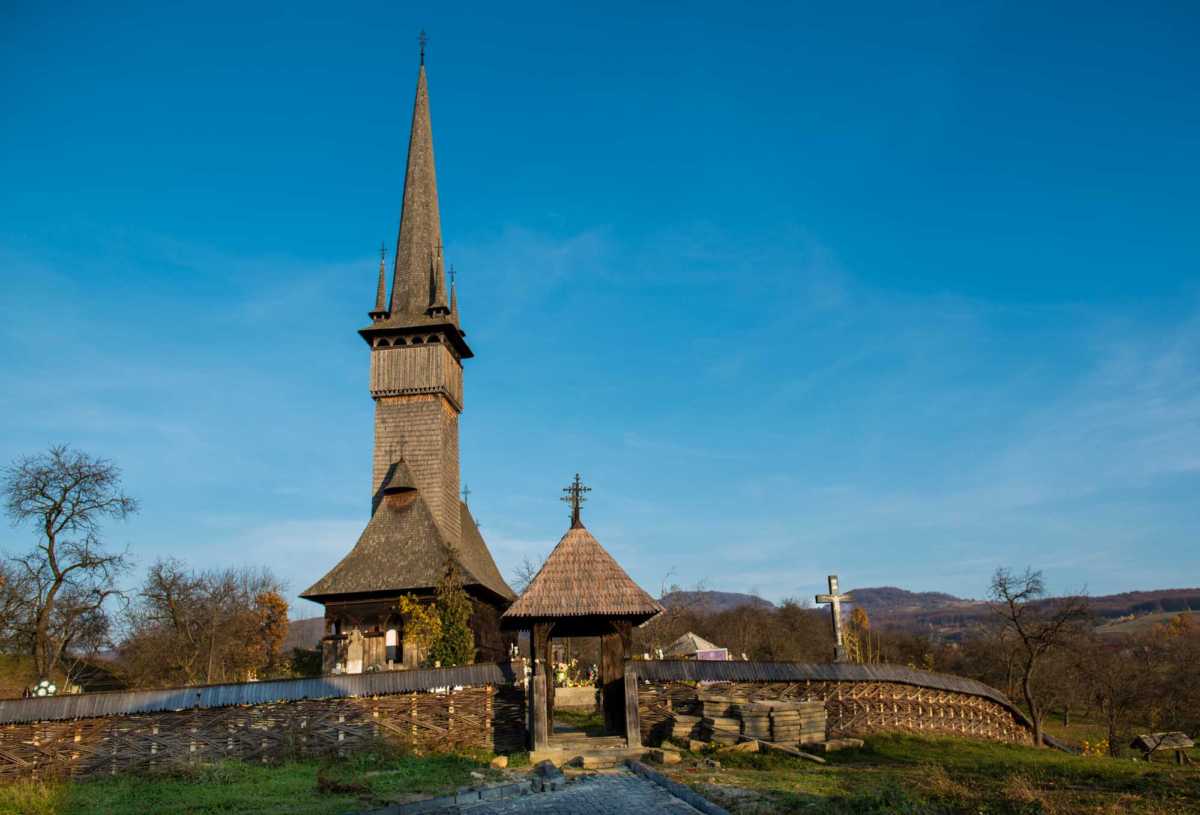 The history of the wooden churches of Maramures, which dot the villages of north western Romania is an interesting one. The Maramures region is primarily an Orthodox, or Greek, Christian enclave. But while the region was under the domination of the Roman Catholic Austria-Hungarian Empire from the 17th to 19th Centuries, the Orthodox were prohibited from building stone churches.
Their reaction was to build over 100 wooden churches in all the villages of the region. Eight of those churches are now on the Unesco World Heritage list.
We drove over a lot of Maramures, which, believe me, is not easy, and managed to see two. One of them, the one above, at Plopsis, was closed, with no caretaker in sight, even though there was a visitors center built just down the hill. The second one, at Surdesti, was also closed. But as soon as we drove up, a young woman popped out of a nearby house and promptly opened up the church and waved us inside.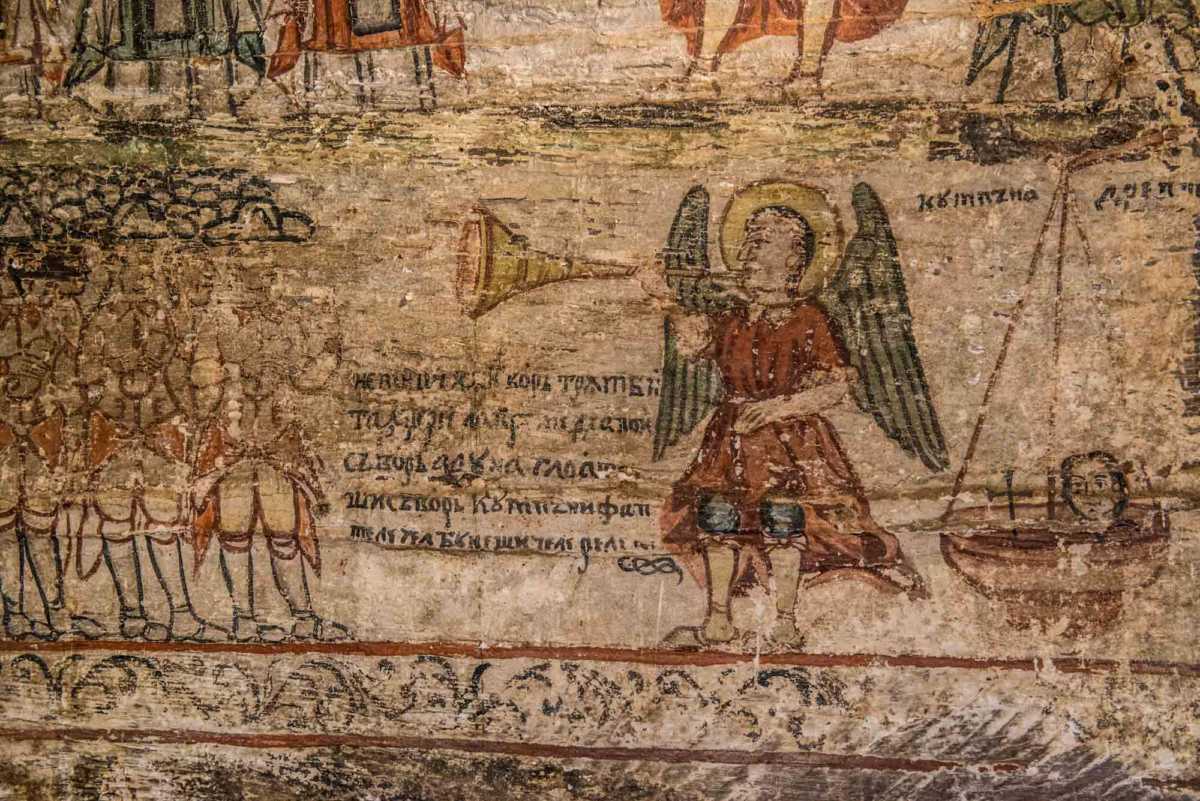 Unfortunately, photography was not permitted inside, which I wasn't aware of until I'd snapped one shot of the primitive painting on the walls. Here's the one shot of that.
The inside was decorated with this sort of painting all around, along with several more sophisticated Greek style icons and an altar piece not unlike what you see in many small Orthodox churches.
More interesting though was that the floor and rough wooden pews were covered with thick patterned blankets, which undoubtedly were there to protect the worshippers from the mountain chill. Indeed, the interior of the church was much cooler that outside on a sunny November day.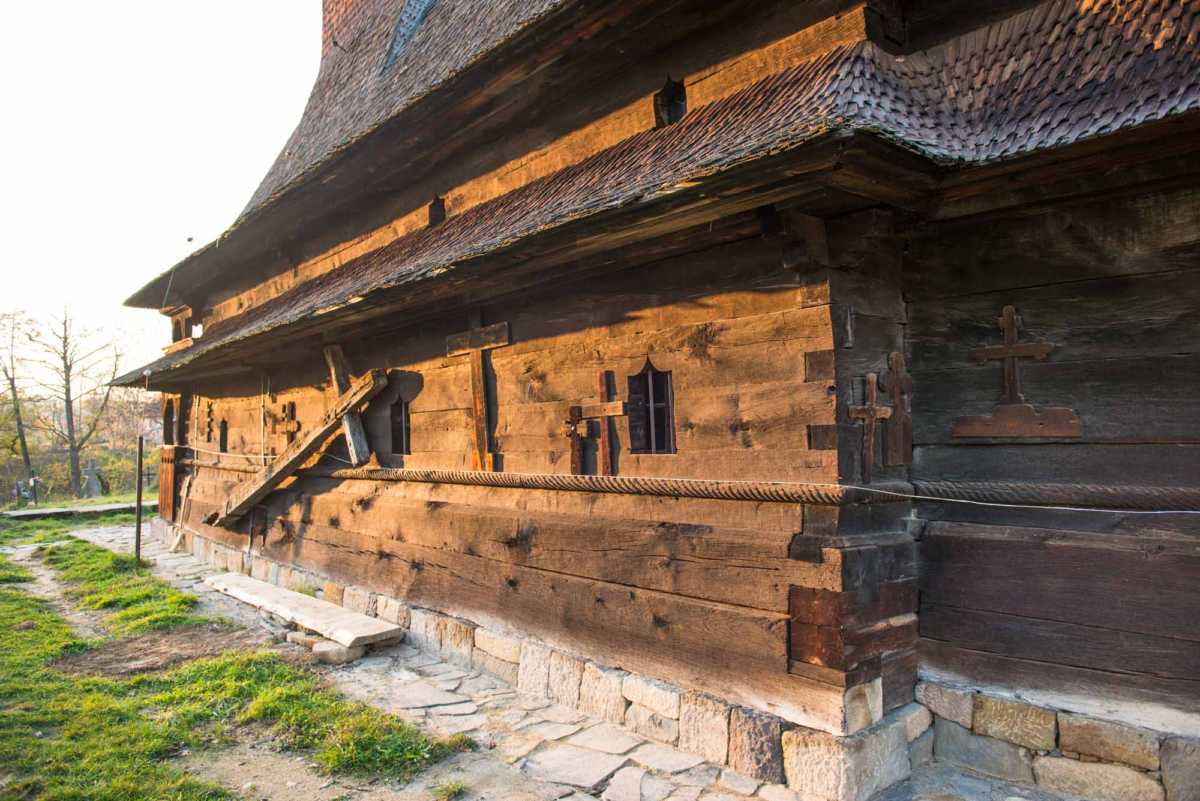 From the outside, two characteristics are distinctive. One is the very size of the logs that were used to build the churches, along with the lock and key joinery at the corners that keep them together. Also, note the contrasting delicacy of the hand made wooden shingles that decorate the roof of the nave, and all the way up to the top of the steeple. Amazing example of the wood workers' art. Built of political necessity and left for all the rest of us to be amazed.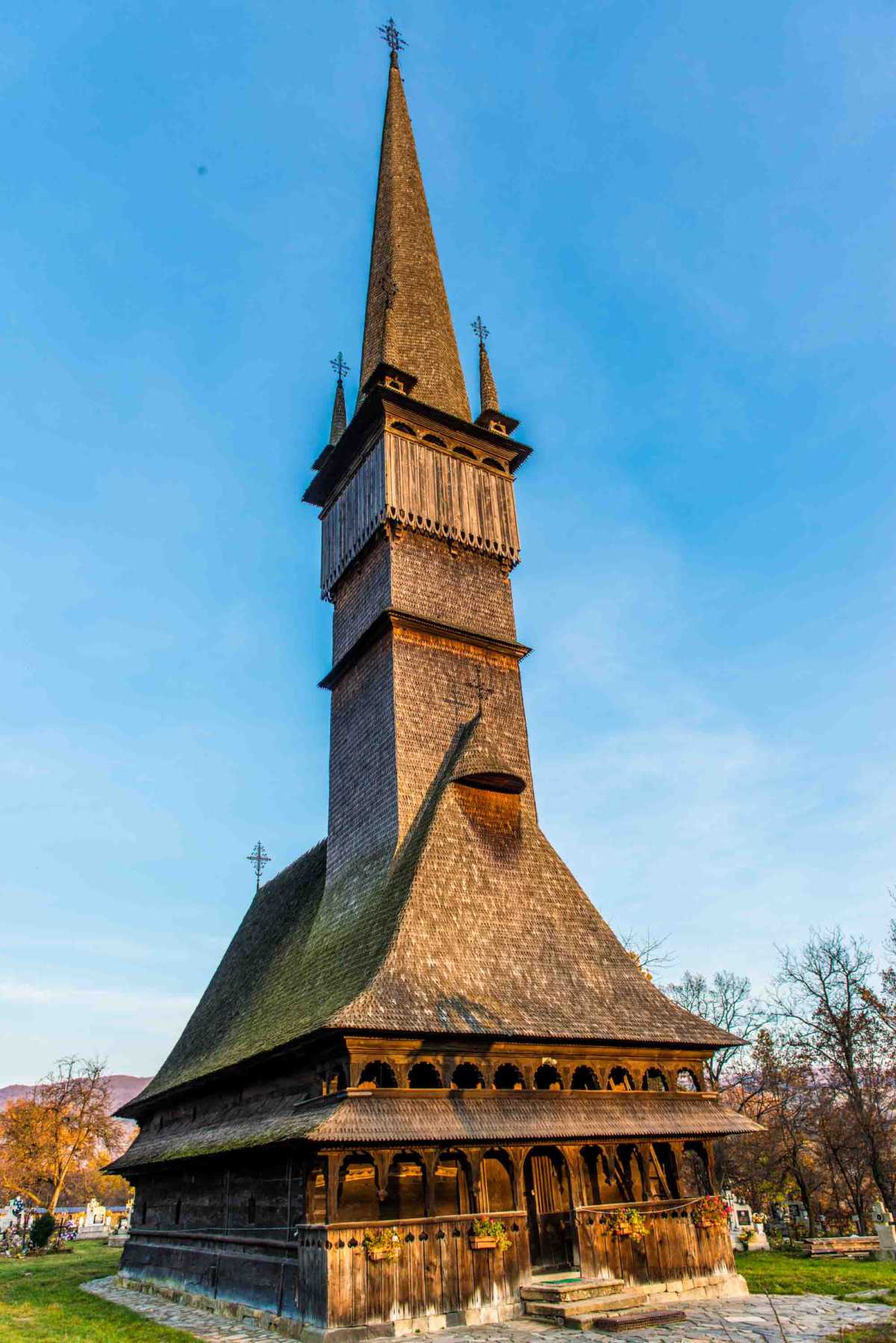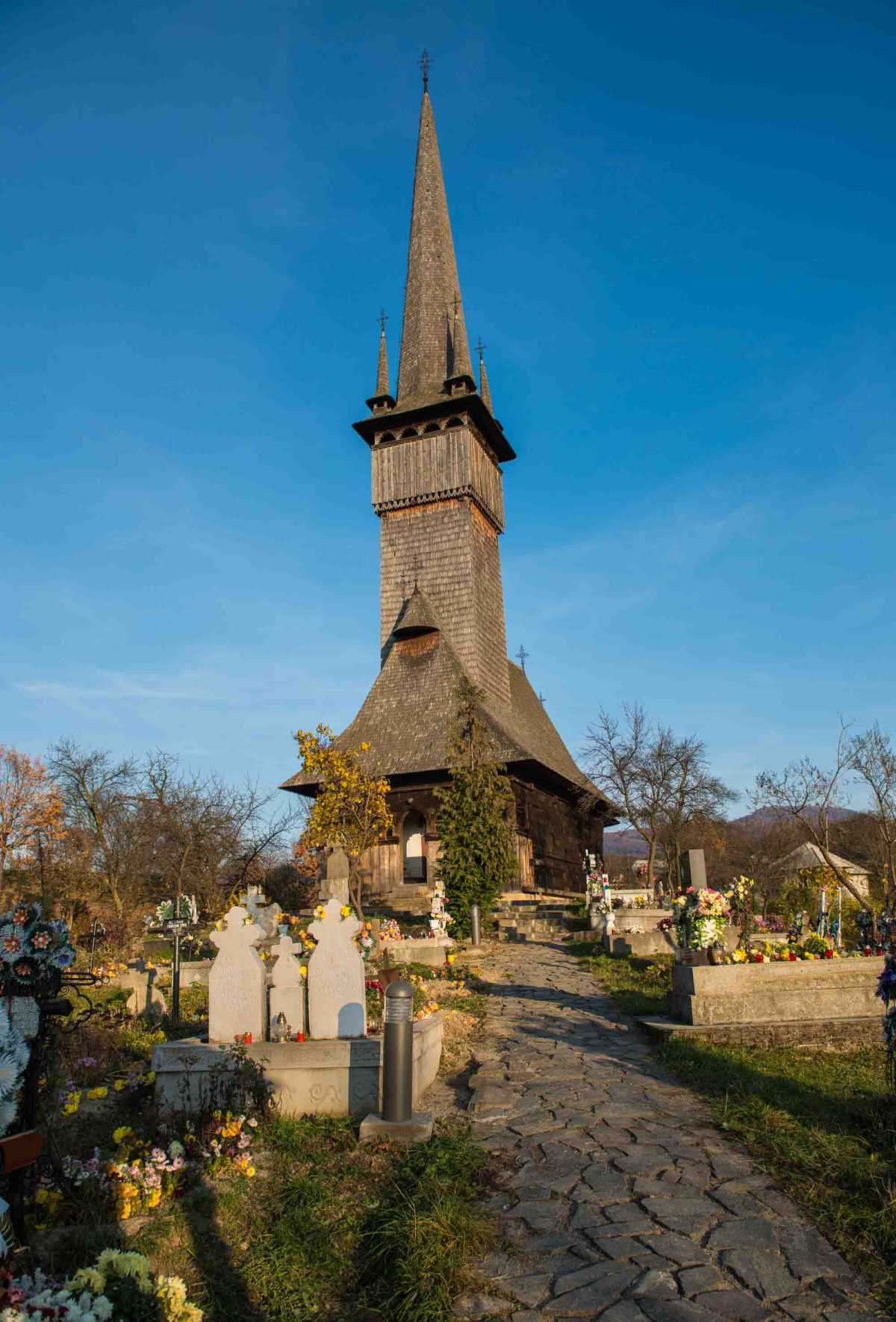 The Wooden Churches of Maramures are, collectively, a UNESCO World Heritage site. Click the link to see all the UNESCO World Heritage sites in Romania.
To see a list of other UNESCO World Heritage sites we've visited, click this link.
Romania celebrates its 100th anniversary in 2018. True Romania Tours, a sponsor of this and other Romania posts on Travel Past 50, offers a range of centennial, food, genealogy, rural, and custom tours throughout the country.