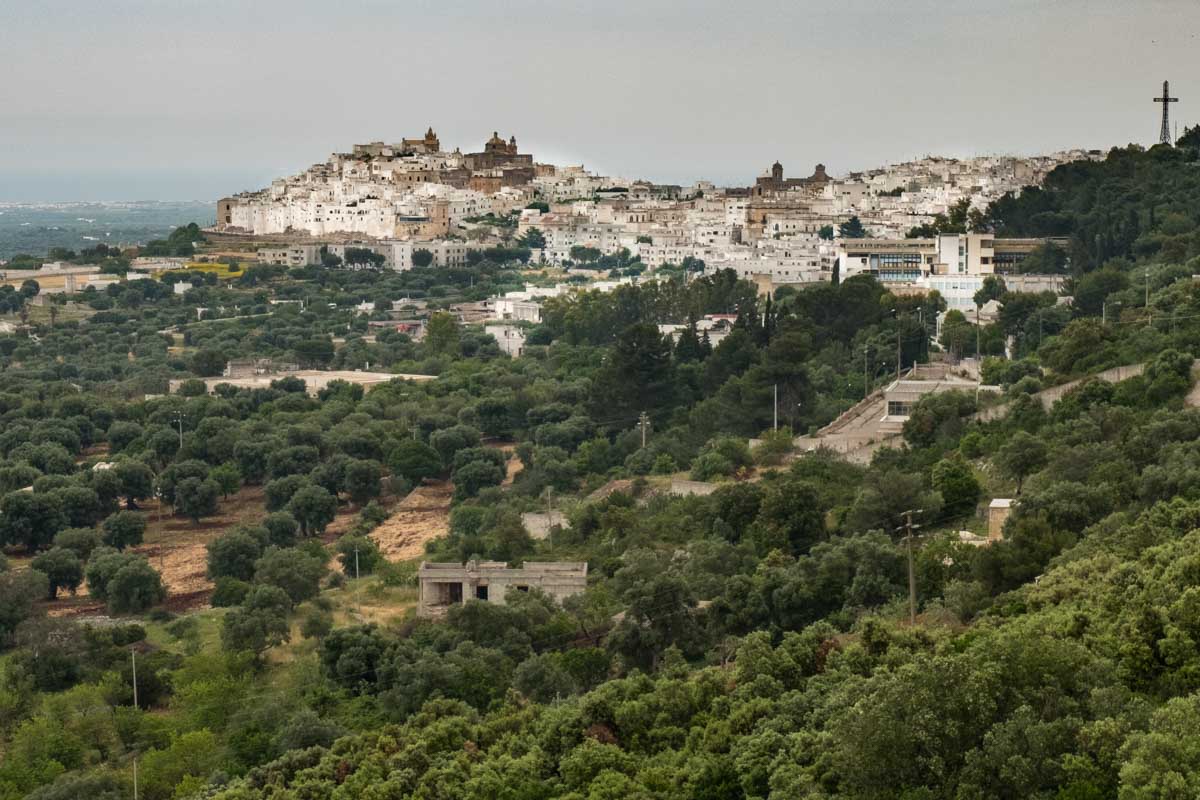 The best way to get to know a place is, of course, to stay a while. We know sometimes you might want to cover a lot of ground and see all the attractions in one crash course. We've done that, too. But some of our best travel experiences blossomed from having a home base. With fixed accommodations for longer than a few days, you can get to know your neighborhood, get into the local daily patterns, and even enjoy day trips to outlying areas.
So when we finished our cycling tour of Puglia in Southern Italy, we really wanted to hang out for a bit and enjoy this region. We found Wonderful Italy–or rather, they found us–and put together a sample visit for those of us who want more local experiences, with recommendations on where to stay in Puglia.
Puglia is the region of Italy that covers the Salento Peninsula: the heel of the boot. It has a lot going for it, including 500 miles of coastline (with the Ionian Sea to the Southwest and Adriatic to the Northeast); three UNESCO World Heritage Sites; plenty of history, given its proximity to Greece and the ancient Mediterranean trade routes; and outstanding olive oil and wine along with other culinary specialties.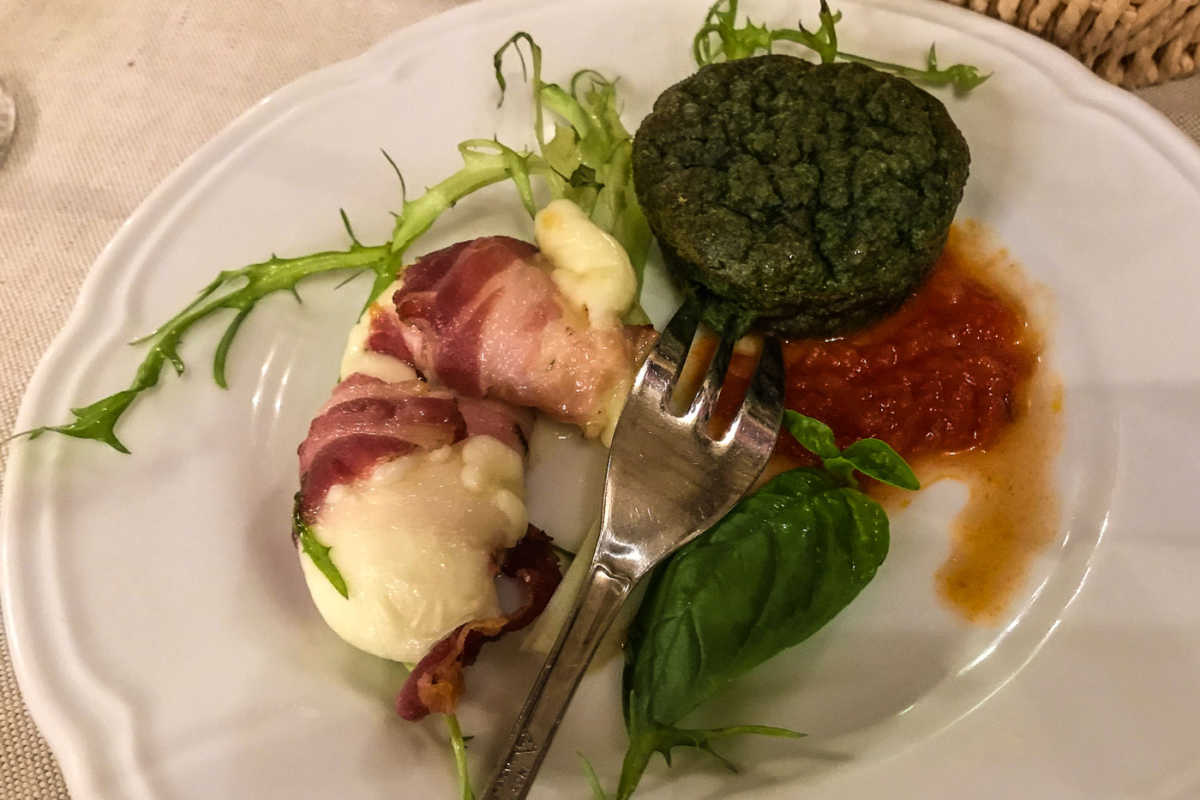 What we learned from our bike tour across Puglia was that the essence of the region is in its small but vibrant historic towns, in agri-tourism, and in its mild climate. You might well read this and decide to join others who spend all winter along the coast around Otranto, or relaxing in a country property for extended stays. (We recap the hotels we visited during the bike tour in this cycling Puglia post.)
Our Wonderful Italy sampler included two nights in Ostuni and one night in Martina Franca. Both apartments were in the thick of the old towns' centers. Wonderful Italy provides the logistics of finding the right sort of apartment in the right environment, and also offers a concierge of sorts. They will meet you at the station, arrange your rental car, and help you plan activities that suit your style.
Our main goal was to drive around and visit some World Heritage Sites on our own. (Here's a handy guide to all Italy's UNESCO World Heritage Sites.) In Ostuni, we were met at the train station, shown to our apartment, and provided with pages of recommendations of things to do. We opted for a rental car, and our hostess from Wonderful Italy not only accompanied us through the paperwork, but showed us a good place to find a parking spot. That's a truly valuable local tip!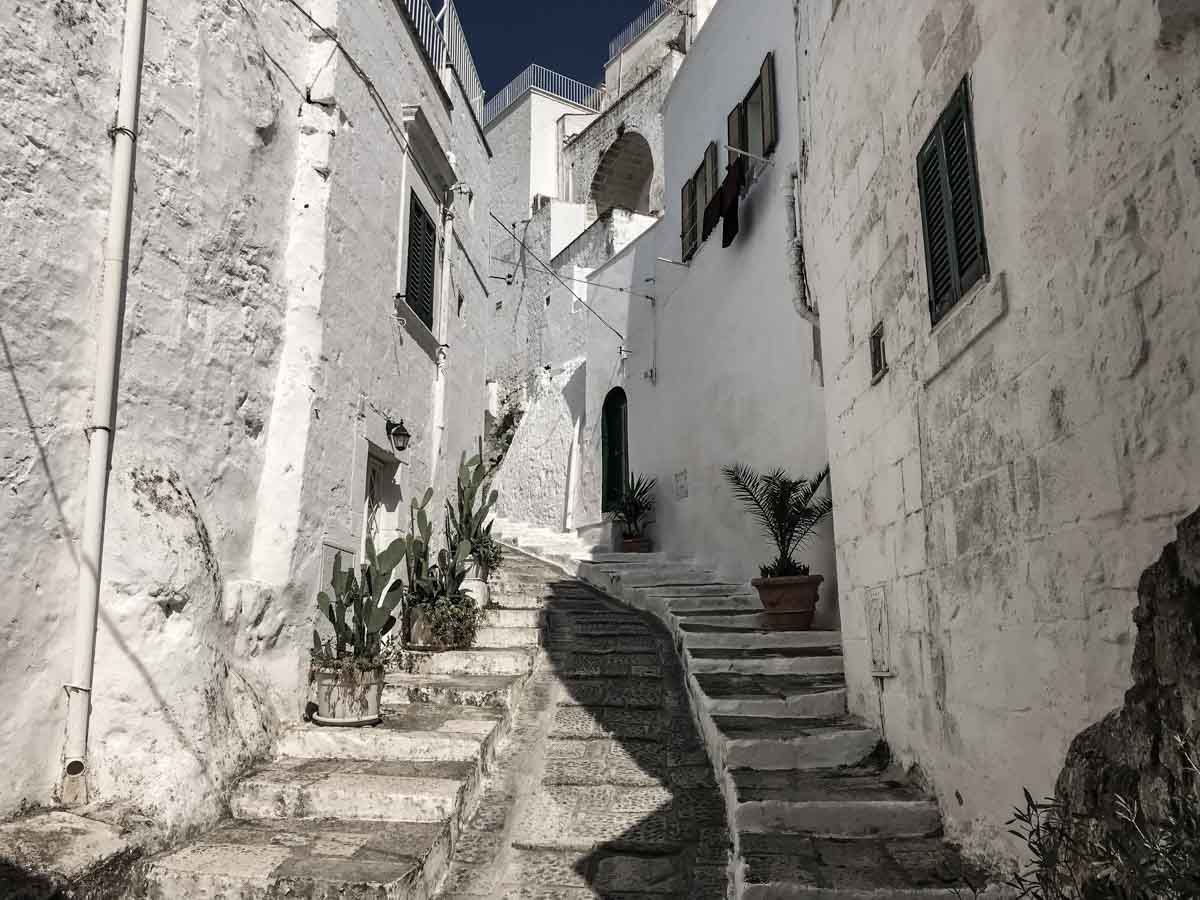 Ostuni
Ostuni, known as the White City for its white-washed buildings spread atop a hill, is a great place to establish yourself for a tour around the region. We'd passed through Ostuni on our bike tour and we appreciated both the view as we approached and a surprising vista from the city's hill looking across olive groves to the sea.
With our two nights in Ostuni, we had time for a couple leisurely meals outdoors in the main square and for nice walks through the narrow, hilly streets and around the city walls. Sites include the 15th Century cathedral and the nearby museum housing Delia, (25,000 year old skeleton remains of a pregnant woman) and other artifacts from the area's Paleolithic burial grounds.
Our compact apartment, with a great location on a quiet steep street behind the square, was equipped for cooking. Best restaurant choices are around the cathedral. Be sure to continue to the back side.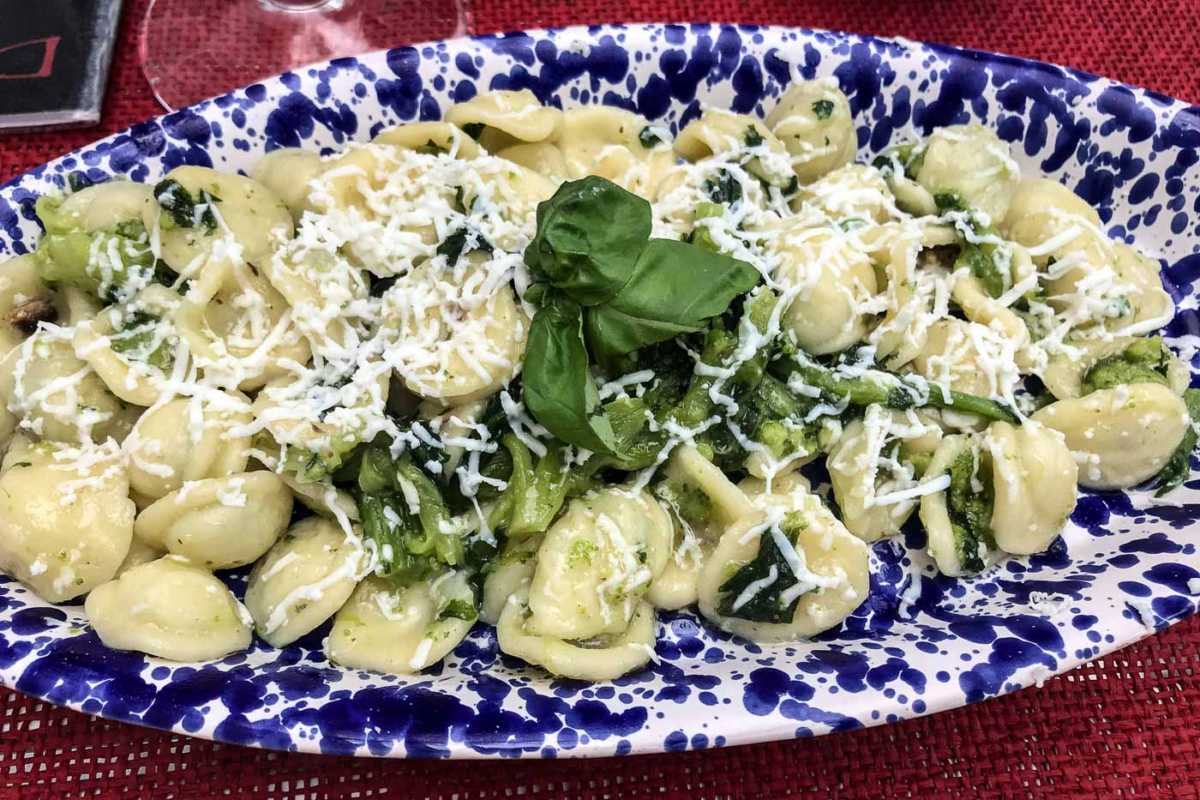 Food and Wine in Ostuni
Pizzeria Garibaldi: because it is right there at the main town square, and serves a good pizza, too.
Enoteca Divino: Via Gaetano Tanzarella Vitale, 35; serving possibly the freshest pasta of our entire month in Italy.
New Life Cafe: just a couple doors up Via Cavour from the obelisk. We were lucky to be served bruschetta for a late night Sunday snack when most places were closed, and enjoyed meeting the owners who also run a bed and breakfast.
Martina Franca
Just the drive to Martina Franca is wonderful, through rich agricultural land sprinkled with masseria–the large farming estates. Most of these are still active producers and many offer agri-tourism accommodations and fine dining.
The Wonderful Italy apartment in Martina Franca made us wish we had planned a week's stay. In the town's old city center, the historic building has been in the owner's family, and now offers comfortable lodging for even a small group. Two bedrooms, a large living area, plus the eating area and very well-stocked kitchen provided everything we wanted. Our owner also left thoughtful notes about the apartment and recommended restaurants and pastry shops nearby.
Martina Franca boasts an opulent cathedral and charming squares connected by its major shopping street. Though we passed through quickly, we'd recommend a visit here, the heart of Puglia. It's a short distance from Alberobello and Ostuni, and enroute to Matera, too. (We chose to leave our car parked outside the old town, but a few daring locals somehow squeezed their autos into the historic center neighborhood.)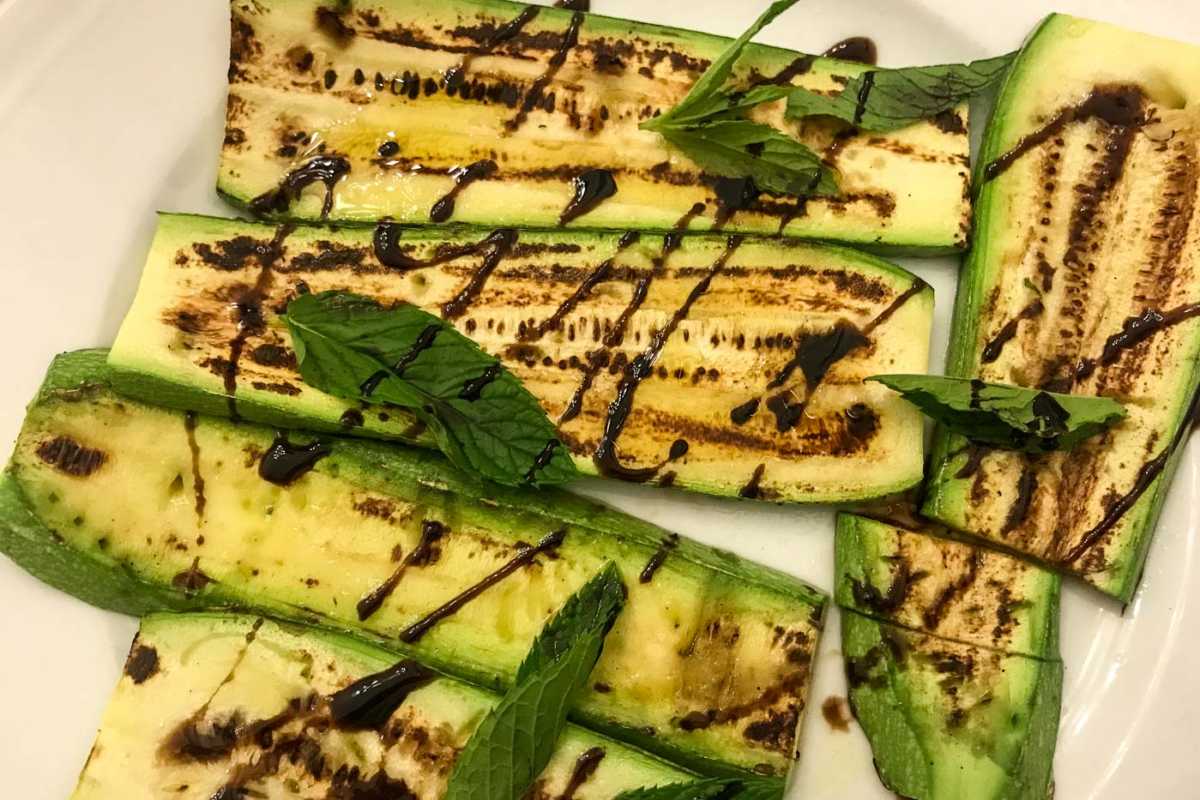 Food and Wine in Martina Franca
Garibaldi Bistrot: Piazza Plebiscito; a great family-operated restaurant with a menu of classic dishes with fresh ingredients and inventive flairs. One of our best meals in Puglia: fresh zucchini lightly grilled and drizzled with balsamic vinegar and olive oil, with a touch of mint; grilled chicken with zesty bits of pomegranate; salmon and asparagus pasta. The desserts looked amazing, too. This was May 15, the 45th anniversary of our first date.
Day Trips
On our mission to visit UNESCO World Heritage Sites, we took the opportunity with Wonderful Italy and rented a car to visit (and revisit) these places:
Castel del Monte
From Ostuni, this was bout a two hour drive up the coast, around the busy metro area of Bari. The medieval octagonal castle with eight octagonal towers is probably best viewed from afar. Read Tom's post about our visit here. Note that you'll pay for parking, and pay for a shuttle if you don't want to walk the kilometer or so up hill.
Lunch in Polignano a Mare
Following a random recommendation from a waiter in Ostuni, and after our disappointing visit to Castel del Monte, we stopped in this gorgeous, cliff-hanging seaside village for lunch. It was late, so we slid into the first place we came across. We had a good meal at Ristorante La Locanda Porta Picc which offered no views but a fine carpaccio for starters, and calamari with pureed beans. Excellent. And then, of course, we walked around for views of the rocky coast.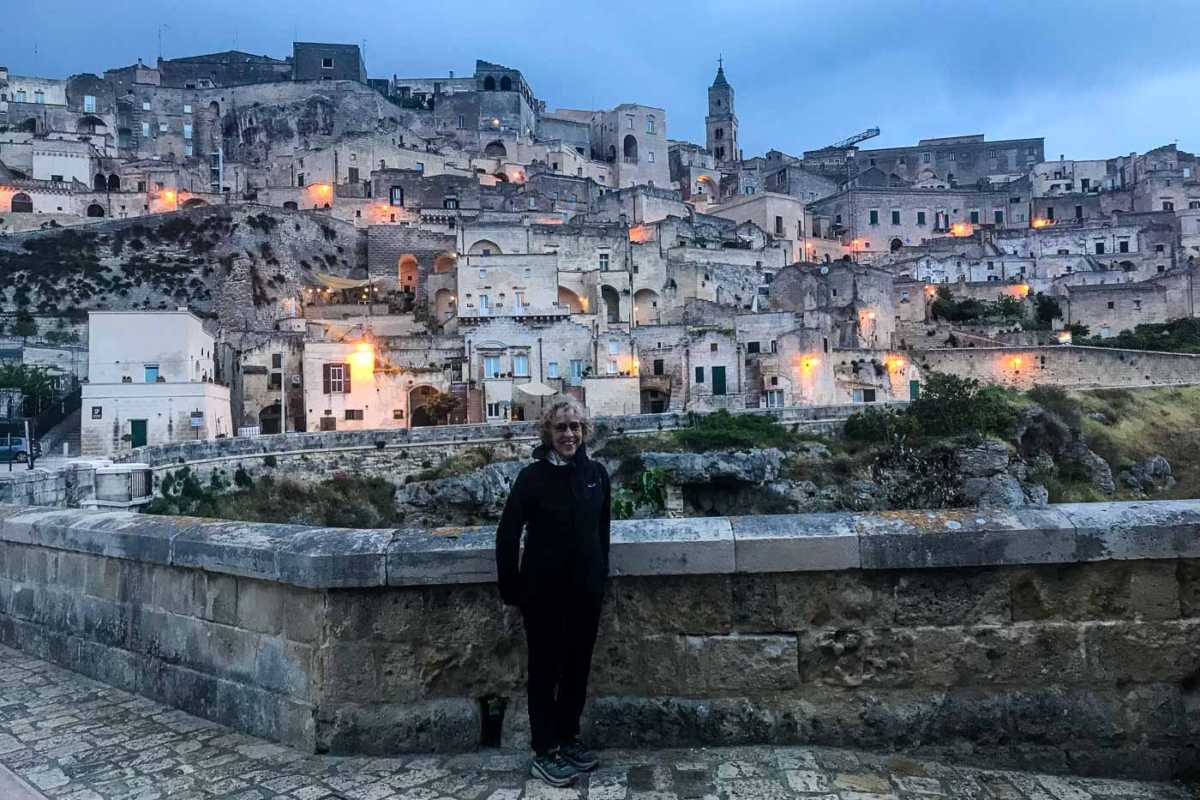 Matera
Though we had spent two nights in Matera at the beginning of our bike tour and enjoyed a couple good meals, most of that first visit was spent acclimating to the time zone and our bikes. Matera (in Basilicata, not Puglia) and the Sassi caves required more of our attention. So we drove to Matera from Ostuni, and after a successful day of sightseeing drove back to Martina Franca for our last night with Wonderful Italy.
We were relieved to find Matera's Sassi neighborhoods and the Rupestrian Churches open to visitors throughout the day. (Our post on Matera to follow.) We bought a combined ticket in the cathedral which helped route us around the city. After visiting four churches, we stumbled upon view after incredible view, even in the light rain. Matera, a UNESCO World Heritage Site since 1993, is visibly occupied with preparations for 2019, when it is also named a European Capital of Culture.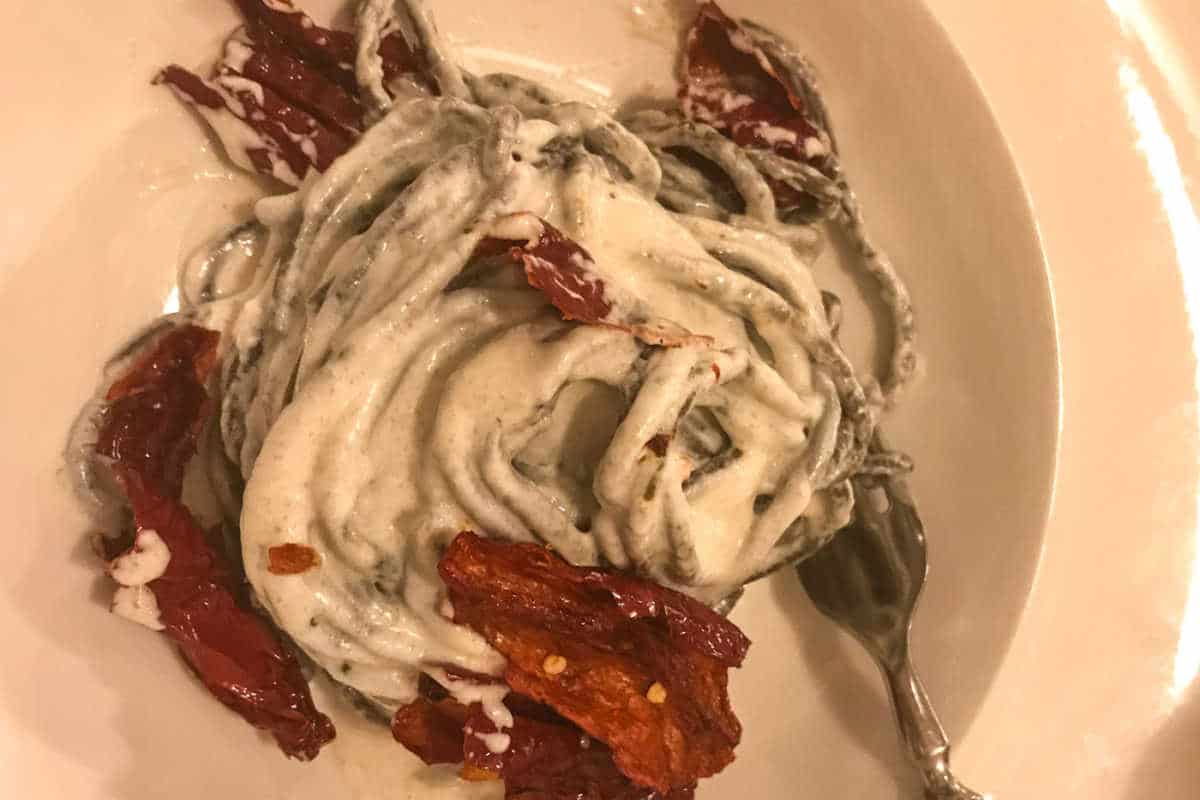 Food and Wine in Matera
Morgan Ristorante Where we first tasted the wonderful Primitivo wines of Puglia, and learned about the toasted bread scent that permeates town. It harkens back to when fields of wheat were burned to fertilize and make way for a second planting.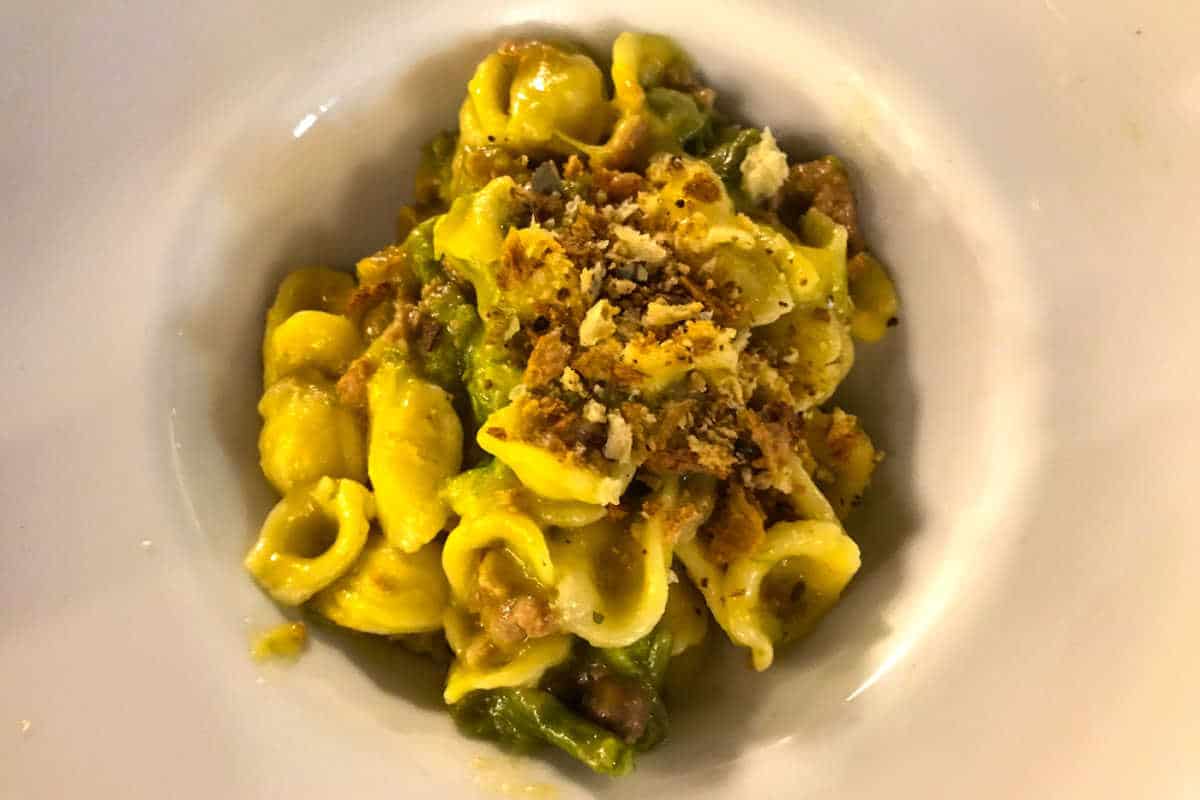 L'Abbondanza Lucana: Just across Via Bruno Buozzi from Morgan. We enjoyed an even better bottle of primitivo and again a good introduction to Puglian cuisine: local sausages, pureed beans with hickory, fresh mozzarella and bufala cheeses. All good.
Note: We were hosted for three nights total by Wonderful Italy in exchange for media considerations. This followed our spectacular, week-long cycling trip from Matera to Lecce, hosted by BikeTours.com. Before and after our visit to Puglia, we traveled around Italy with a Eurail Pass. Synergy!
We wrote about the planning process for our European bike tour in Italy in this post.
You can help yourself get ready for your own travels by reading our Get Started Planning Your Trip Now page.
We love traveling–with the right gear. We've gathered a lot of the stuff we use to make travel more pleasant and efficient all on one page. Shop our Travel Past 50 Amazon page to find our favorite gear. If you purchase something from the store, Travel Past 50, as an Amazon affiliate, may receive a small commission at no extra charge to you. Thanks.
We never leave home without our travel insurance. Nor should you. Search for the travel insurance from Allianz that best meets your needs, whether it be an annual plan or a single trip.
Note: This post and other posts on TravelPast50.com may contain paid or affiliate advertising links.