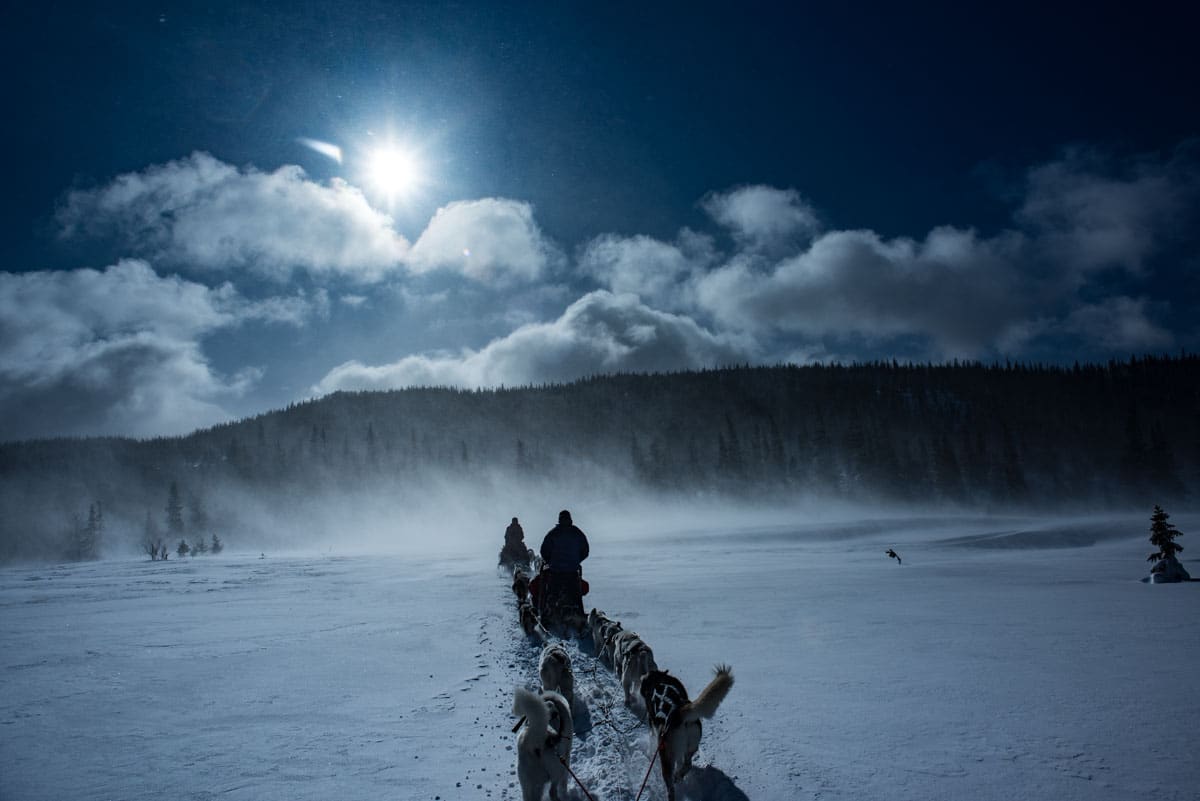 The best travel gifts have no season. They encourage travel, make travel easier, pamper travelers, and remind us, even when we're home, of the world all around.
We've been lucky to stay up to date on travel-related products, and to maintain a travel mindset. During the past couple years, we've explored our home state of Minnesota, mostly hiking in State Parks and enjoying city staycations.
Recently, we've even boarded flights for international and domestic travel. Yes, we felt a bit out of practice, but we relied on well-tested gear and some packing muscle memory to slide back into the routine. (Here are 20 Reasons We Keep on Traveling.)
We know what it's like to travel now. With respect to the changing conditions and safety precautions around the globe – and at home – we offer our top travel gift recommendations, combining a few old favorites with some new products. Enjoy.
Travel Accessories
Allett Wallet (with pen)
Someone suggested this wallet to Tom after his old RFID wallet wore out, and he's now in love with it. It's super slim, and because it is, he's cut down on the number of cards he's carrying – which makes it even slimmer. It's plenty slim to carry in the front pocket, and that, too, makes it a tougher target for pickpockets. While super slim, it's still enough to carry four credit cards, driver's license and Global Entry IDs, four or five business cards, and his health insurance card. Also, there's no bill compartment, so he folds up a few bills and sticks them in the outside slot. After all, there's not that much need to carry cash these days.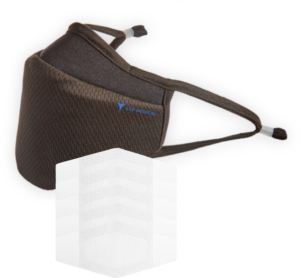 LCP Frontline Face Masks
Face masks are not created equal. We want maximum safety and ultimate comfort. The winner is this new LCP mask that's soft to the skin, with a custom-fit N-95 filter set a centimeter or so away from your mouth and nose. Comes in three adult and two children's sizes. And it's got adjustable ear cords. Definitely our pick for extended use during air travel.
Nathan and Shady Rays Sunglasses
Kris can't pass up a chance to test new sunglasses. For active adventures, when she's wearing contact lenses, her current faves include the high-quality Nathan polarized no-slip sunglasses, classified for running. For biking and winter sports, Kris goes to the Shady Rays React series: a wrap-around style with interchangeable lenses to adapt for snow, filtered light, bright sun, or anywhere in between.
Travel Bags and Gear
Travel bags make all the difference staying organized while getting from point A to point B. Whether considering checked or carry-on bags or day packs, we know the layout inside and out. (TIP: pack with the same system, that is putting the same items in the same place every time, to help you from forgetting something.)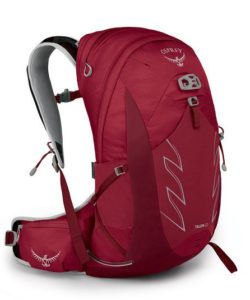 Osprey Talon 22 Day Pack
This Osprey bag IS Tom's best pick for day hiking. It's got all the features, like multiple interior and exterior pockets for separating everything you need into easy to find spots. He especially likes the pockets on the waist belt, where he keeps things he needs to get to frequently, such as bug repellent or lip balm. The
multi-tool
or
pocket knife
also goes in there. (You can read more about what goes into Tom's
hiking day pack here
.)
Fjallraven Kanken Mini
Kris's Fjallraven backpack bag gets just as much use at home as on the road. It holds enough for full days walking or biking around town, or for easy access to the essentials needed during long flights. A bonus is the foam square tucked into an interior pocket that works great as a seating pad on wet forest ground or concrete floors at the train station. For its mini size, it continues to pack a ton of stuff.
Leki Trekking Poles
Oh boy, Kris has just stepped up to Leki trekking sticks, now available in a folding pole. Made of lightweight and tough carbon with well-designed grips and the great mechanics you'd expect from this German company. Like the Black Diamond Z trekking poles that Tom carries, Leki trekking poles fold short and pack easily, even into carry-on luggage.
Travel Electronics and Apps
Travel Clothing
Travel in style with clothing that feels great and protects you from the elements.
Travel Inspiring Books
Dream on with these great travel books or books that open your eyes to beautiful and fascinating corners of the world.
Travel Gifts for the Home
While you are reading the travel books above and planning your next trip, look around. Does your home help inspire you to travel?
More for Travelers and Dreamers
Don't worry about clothing sizes or appropriate gear for your traveler. Just capture the essence of the travel mindset with these gifts, sure to appeal to the worldly, aware wanderers in your life.
Note: This post and other posts on TravelPast50.com may contain paid or affiliate advertising links.