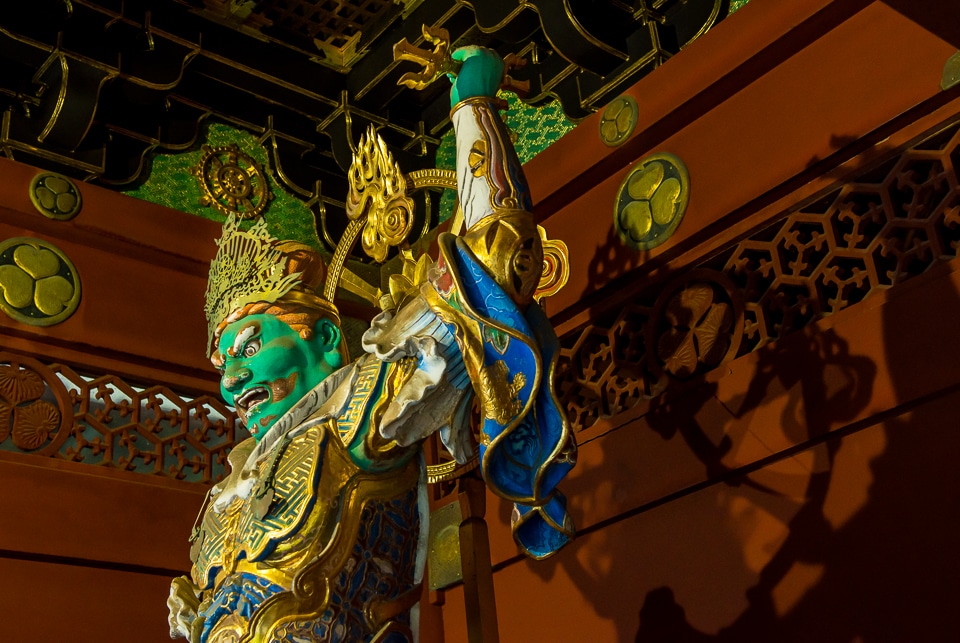 The Toshugu Shrine centers around the mausoleum of Ieyasu Tokugawa, the first Shogun. As is usual, such shrines are guarded by two warrior gods such as this one. This guy was made even more ominous by his shadow on the wall behind.
The guardian of Ieyasu's grandson's temple was posted yesterday.
The problem with this shoot was it was getting late in the day, and that the site is completely shaded by a thick forest of very tall cedars. So, I had to crank up the ISO to 2500 and shoot from a monopod. The camera is the Nikon D800E, 24-70 f/2.8 lens at 40mm, f/4.5 at 1/25 sec exposure. Tweaked the contrast slightly in Lightroom and dodged the spear some to make it come out of the background.
For more info on the equipment I use, see this page.