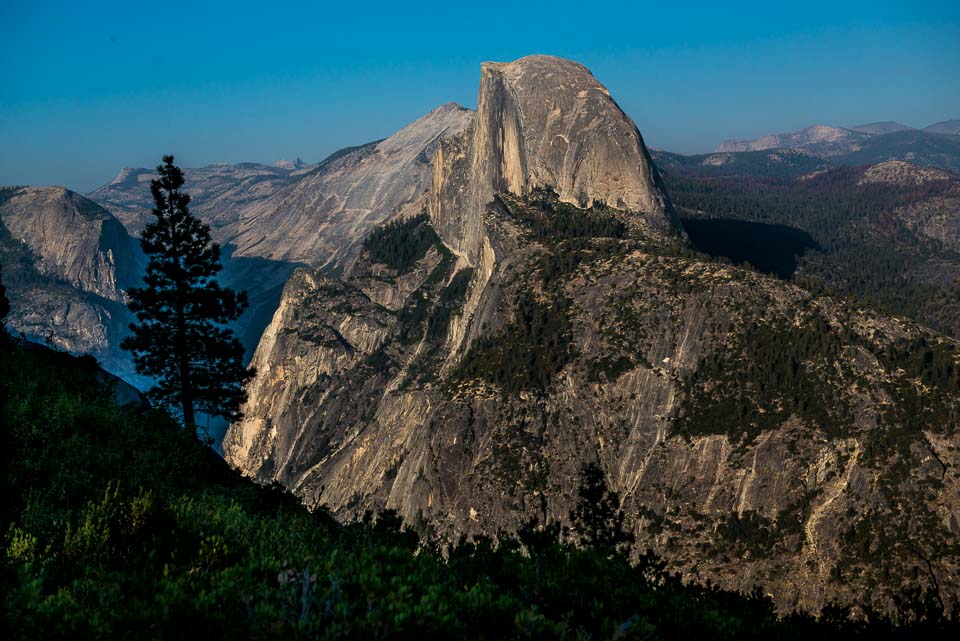 Some sunsets are better than others, but that's no excuse to keep from trying. I got up to a point near Glacier Point in Yosemite National Park to shoot the iconic Half Dome mountain as the sun went down. We were hoping that the light would turn a bit red from the smoke in the air, but we didn't get the effect that we were really hoping for.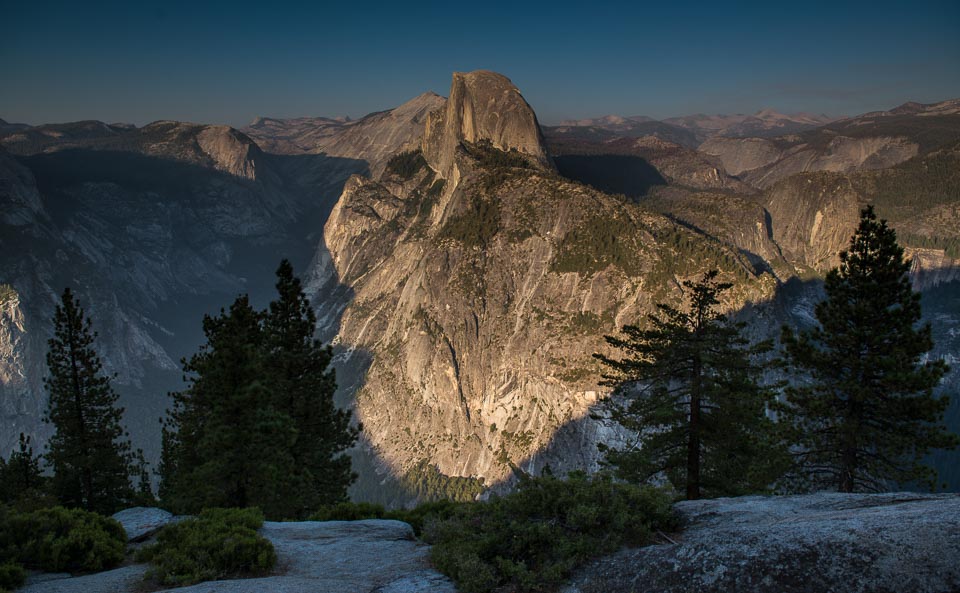 Since Half Dome is the highest peak in the area, it gets the last light. And you can watch the shadows creep up the mountain in the space of about 30 minutes. Enough time to move my camera a bit, as you can see.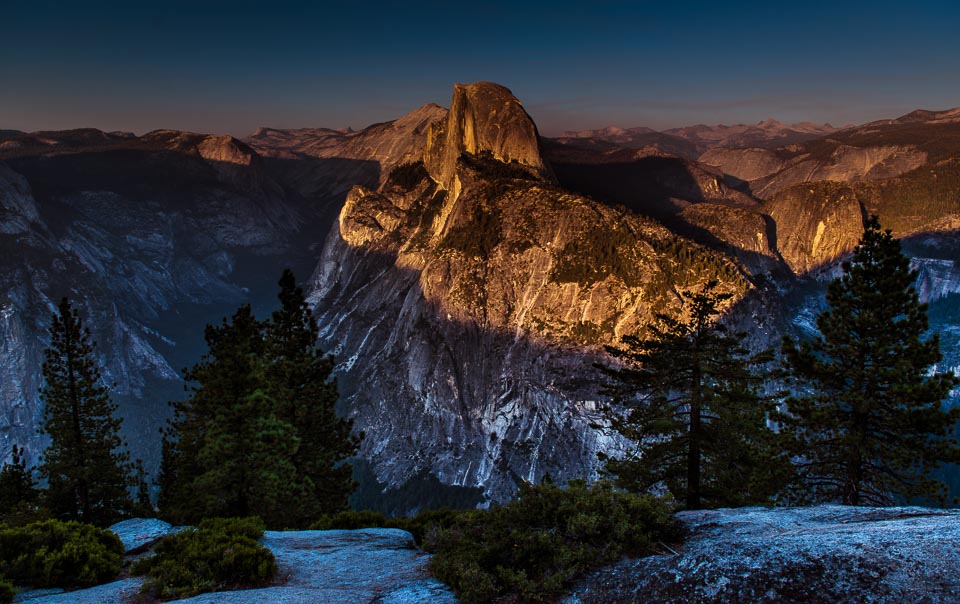 As the sun dipped, the color did warm up somewhat, but didn't make it to the red were were hoping for. But at least it did turn the stark gray granite into something approaching burnt sienna.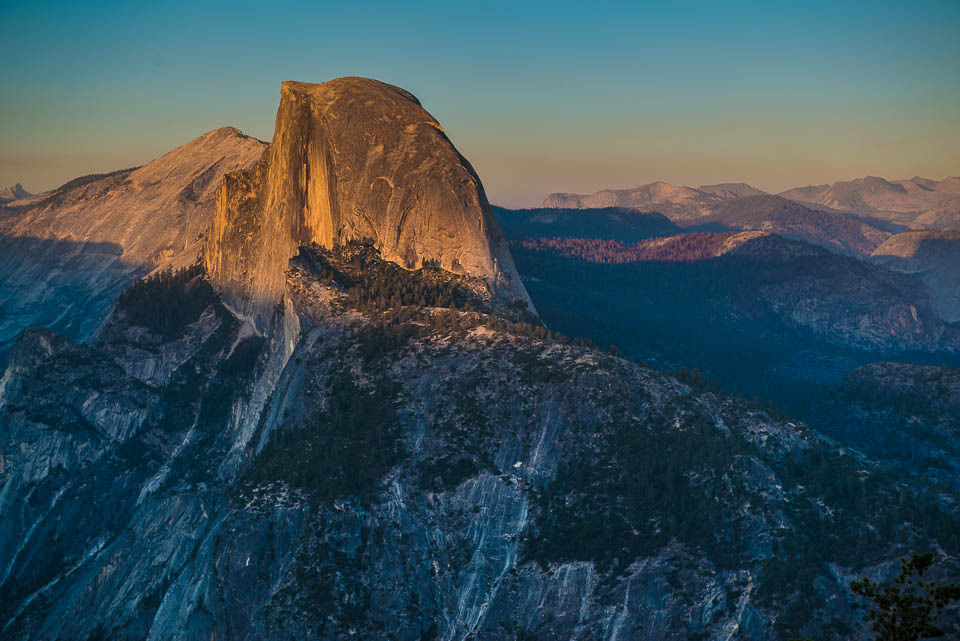 An hour after we arrived, the warm dome is not isolated from the cool shadows below. The only hint of clouds in the sky were the smoke wisps from the huge fires in Kings Canyon National Park many miles away. The same fires that discouraged us from visiting Kings Canyon and Sequoia National Parks. Maybe next year.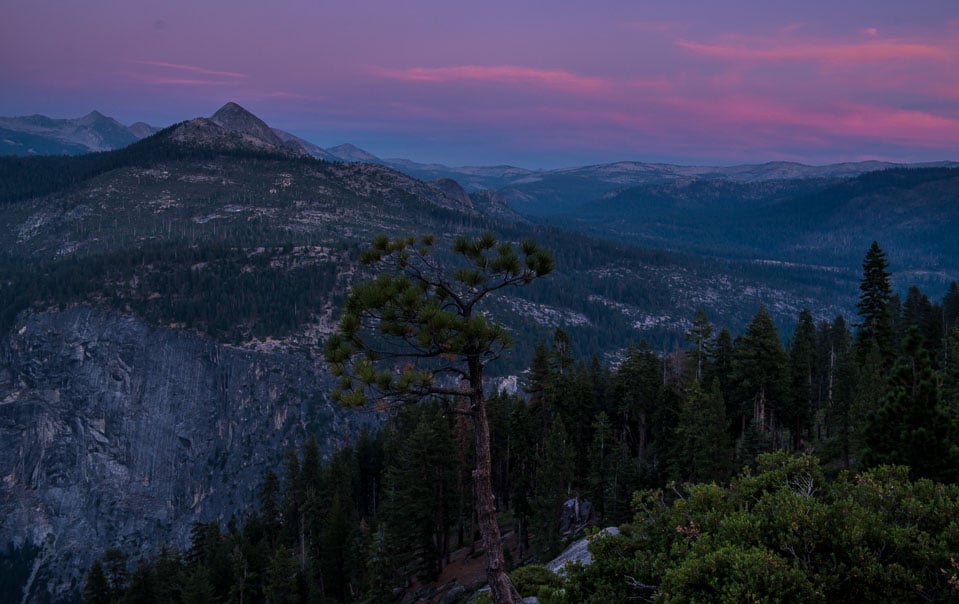 Finally, I turned the camera to the right about 90 degrees and shot some vivid pink clouds that had appeared off to the east. In these days in the West, the clouds are elusive to the point of non existence. I'm not sure these were meteorological clouds or smoke clouds, but you take your color where you find it.
Yosemite National Park is a natural UNESCO World Heritage site. See this link for a complete list of the UNESCO World Heritage Sites in the United States with links to the ones we have visited.
You can see a list here of all the United States National Parks, with links to our stories about the ones we've visited.
We love traveling–with the right gear. You can check out a lot of the stuff we use to make all our travel much more pleasant and efficient all on one page. Click here to see it. If you purchase something from this page, Travel Past 50 will receive a small commission at no extra charge to you. Thanks.