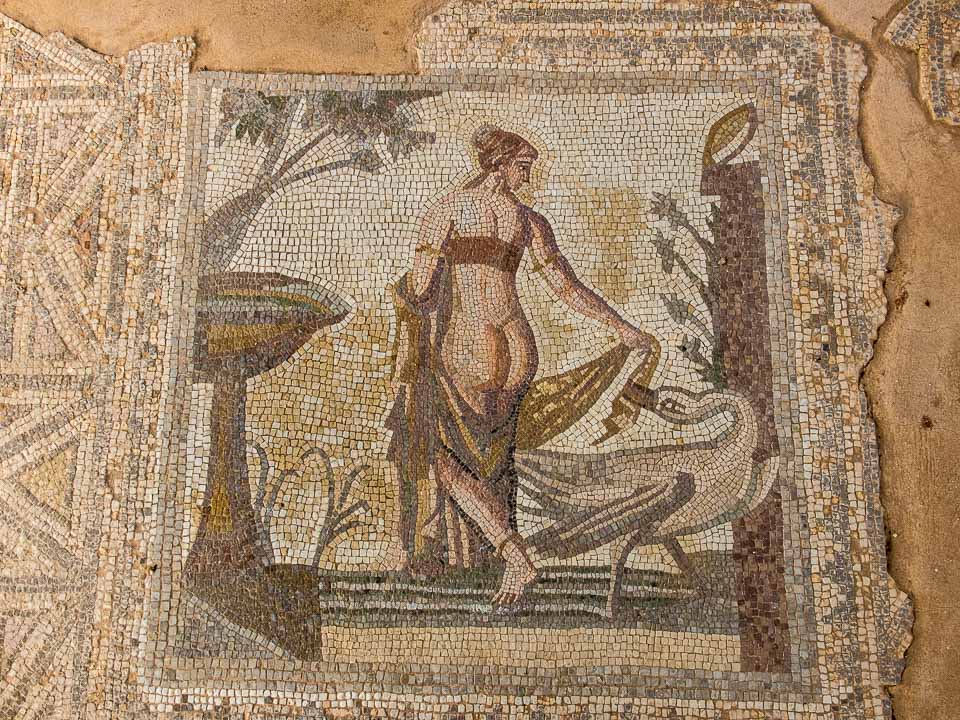 We more or less stumbled upon the Sanctuary of Aphrodite as we were starting toward the Unesco World Heritage painted churches up in the mountains of Cyprus. Legend has it that Cyprus is the birthplace of the goddess of love, and this site was her "sanctuary" dating back to 1500 B.C., long before even the supposed date of the Trojan War.
This sanctuary was the goddess's main worship site in the ancient world from the time it was built until it was left behind in the late 4th Century when Christianity took over. The site is mostly destroyed due to myriad earthquakes, intentional destruction by Christians, and scavenging building materials over the centuries for other uses.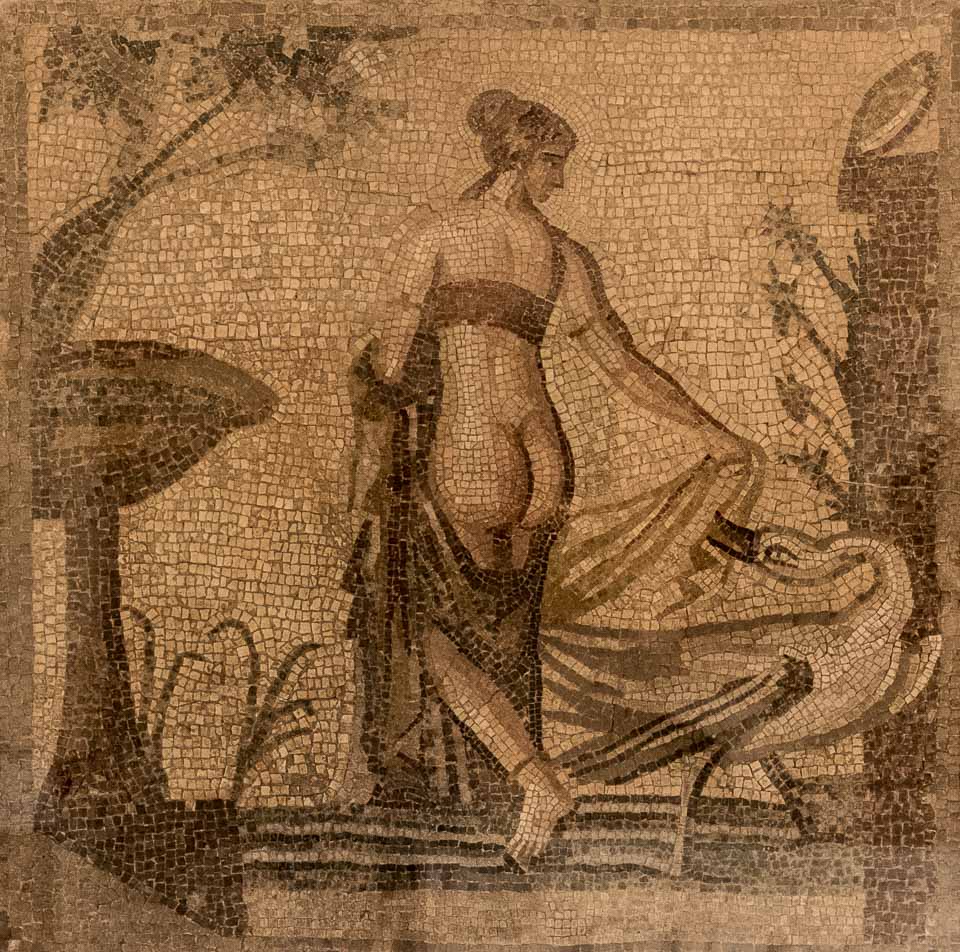 So, the site itself is rather spare, with just a few columns and fragments of walls left to suggest its early grandeur. However, there is a very nice small museum on site with plenty of artifacts from the area, and, like I said the original mosaic of Leda and the Swan that was removed long ago by treasure hunters but later recovered.