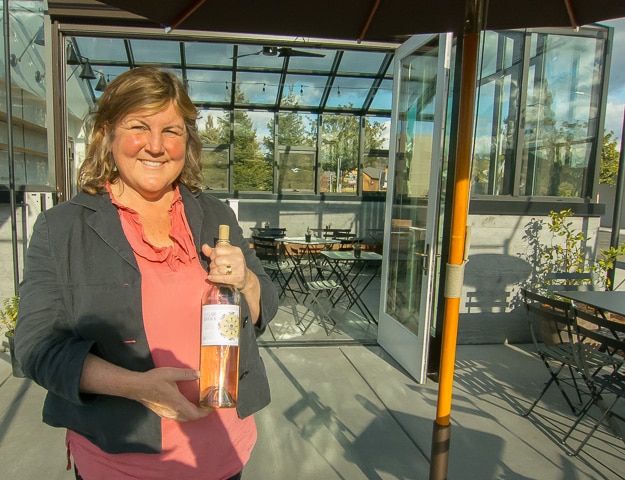 I've been hard pressed to describe to friends what we did with our time in Napa this year. We relaxed, we visited cousins in Berkeley and cousins in Sonoma County. We considered side trips to Yosemite and to Mendocino, but did neither, because we didn't think we'd have enough time.
We were in Napa to house sit for our friend Ronda and take care of her cat, Lefty, and dog, Bella, both black as night. Although we stayed close to home, our walks and excursions were wonderful and vacation-like. If you have occasion to treat yourself, spend some time in and around Napa.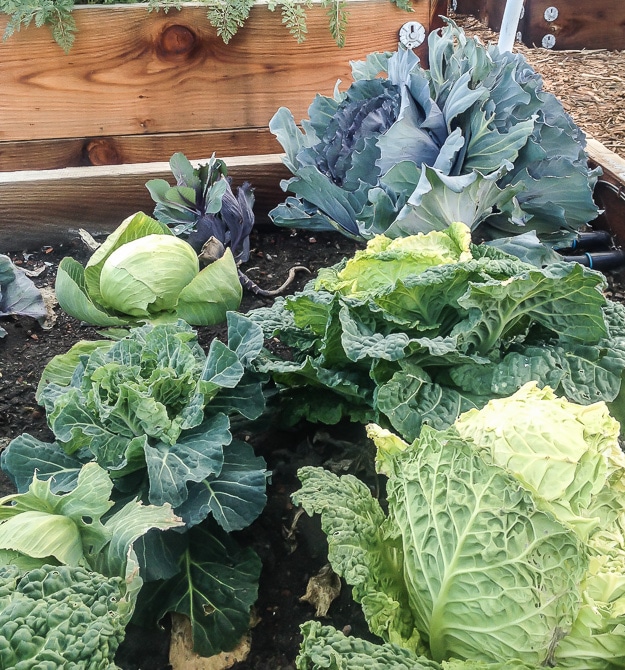 Our top recommendation goes to St. Clair Brown Winery,  a mere ten-minute stroll down the rail trail from Ronda's house. It's new, it's still evolving, and offers a really great array of wines. Since my visit a year ago when they were first opening, owners Elaine St. Clair and Laina Brown have added the Greenhouse Tasting Room. That's where Bella and I settled for a four-wine sampler, enjoying a warm sun on a brisk day.
The energy around the St. Clair Brown Winery is palpable, and I got to visit with Elaine while I sipped and toured the culinary garden that surrounds the greenhouse. The garden feeds their kitchen (currently off-site, but eventually to be located with a winery restaurant). Bordering raised planters of herbs, beets, cauliflower, and lettuces, some 58 fledgling trees will soon bear dozens of varieties of plums, pears, apples, peaches, figs, and citrus fruits.
The wines of St. Clair Brown represent just about every grape along the length of Napa Valley. The signature 2007 syrah comes from St. Clair's own vineyard in Coombsville. It's a soft syrah with well-blended notes of dark fruits, coffee, and berries. I bought that and a bottle of chardonnay (also from Coombsville) to carry with me, and ordered a case of their extraordinary 2010 sauvignon blanc (from a Rutherford vineyard) to be shipped. With Elaine's expert narration, I could understand the 'oak neutral' flavor of the sav blanc (aged in barrels previously used for chardonnay), and the apple and old vineyard context of their chardonnay.

After whiling away most of the afternoon sans lunch, I ordered roasted almonds (with rosemary, cumin, and meyer lemon; yum!) and olives (marinated in herbs de Provence, orange, lemon and arbequina olive oil; yum again!). Open daily from 11 a.m. to 8 p.m., the Greenhouse Tasting Room also offers salads, cheese boards, and a pork and fig compote.  Starting in April of this year, the winery will be adding its own micro brews to the menu. What's not to love, any time of day? If I lived in Napa, I'd be back every week to see how the garden grows.
Walking Bella took me to other relaxing parts of town. The Alston Park off-leash dog area is 150 acres of rolling land with views of the valley and town. I learned popular dog names these days include Dexter, Jackson, and Hershey. At the Oxbow Preserve, right in town, dogs require leashes. But it's a nice little oasis with paths running through the wooded area along the Napa River, connecting a dozen seating or picnic areas.   Down the road is Java Hut, where the friendly peeps hand out dog treats.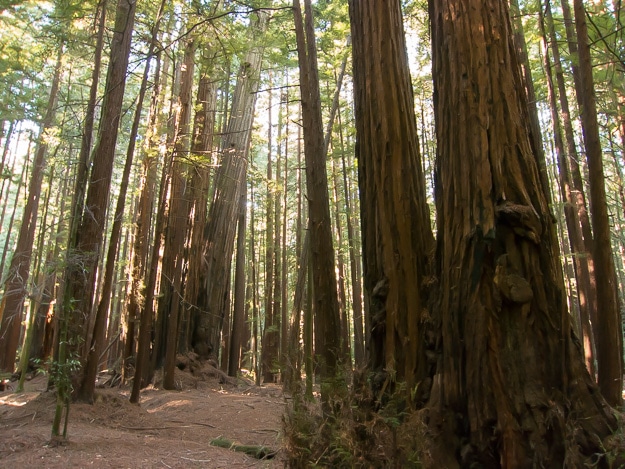 For a more far flung excursion, Bella and I visited Armstrong Redwood State Nature Reserve in Guerneville, California.  With Bella on leash, I was asked to stay to the paved trails, but the experience was still impressive. Our vigorous walk (fast, not difficult) was a good reminder of earlier scenes in Northern California, and included stops at well-labeled, remarkable trees, one over 1400 years old, another over 300 feet tall.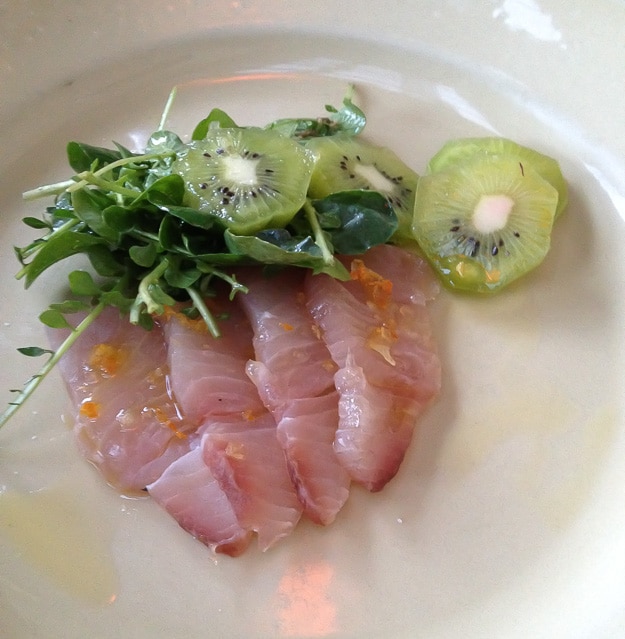 The drive to and from Armstrong Redwood SNR was scenic and constantly shifting. I approached through Rio Nido and the Korbel winery, and returned via Sebastopol, where Bella and I stopped for a bite to eat at Peter Lowell's Restaurant. It was just what I wanted: great organic food in a place that welcomed this solo diner and her dog. The jackpot for me was Yellowtail Crudo with kiwi, anchocress, and citrus salt, which I ordered along side a cup of curried lentil soup.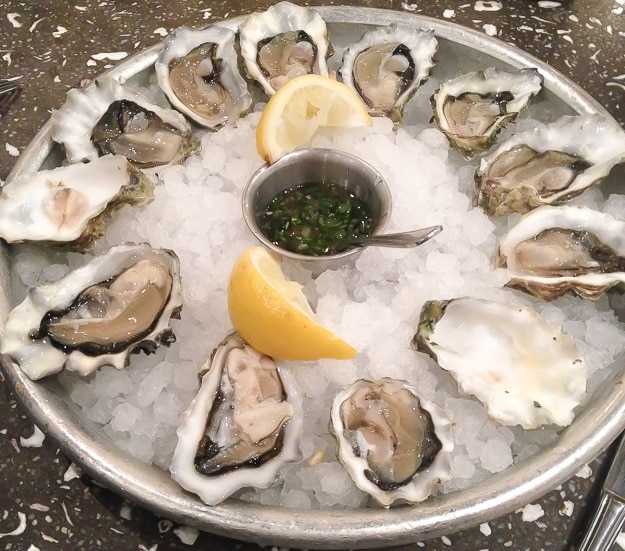 Other culinary highlights in Napa:
Hog Island Oyster Co.  In Napa's Oxbow Market (and also in San Francisco), this oyster bar does great business.  Happy hour oysters (Tuesday-Wednesday 5-7 p.m.) were just $1.50 each, and we topped that off with happy hour beers and wine ($4.50-6). Outside of happy hour, select oysters will run $2.50 – $3.50. I couldn't resist the special mussels of the day: steamed mussels and sausage in an aromatic saffron herb sauce.
C Casa Also in the Oxbow Market, this is the place to run for coffee and a breakfast burrito.
Mini Mango Thai Bistro We feel at home here because our friend Ronda is at home here. On top of that, I had an amazing, mouth-watering grilled Flat Iron Steak in a peanut panang curry sauce.
Celadon We ate here by accident for my birthday, after learning the locals' place we'd planned to visit was closed. Happily, it was one of the better meals of our stay, although I remember Tom's tuna and have no recollection what I ate.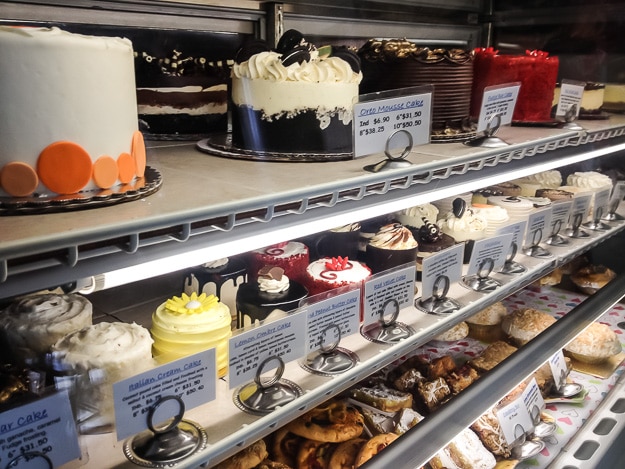 Sweetie Pies I'm so glad I was assigned to take dessert to a dinner at my cousin's, because I discovered this place. The lemon ombre cake is so fine, the pies are famous, and good sandwiches are offered during limited lunch hours.
The only culinary disappointment was at Silos, where the kitchen was closed for remodeling. But we didn't mind; we were there for the music and pleased to see Howard Levy (harmonica) with Chris Siebold (guitar) live.
We could happily return next year for a third annual house sitting stint in Napa, and still discover another dozen places to relax, eat and enjoy. Before you go, also see HMSHenning's Napa Library post, and this recent Napa story on Huffpost. We're happy to see St. Clair Brown getting this recognition. Now, where's that wine I ordered?
While you're in Napa, you may as well visit nearby Jack London State Park. And, of course, San Francisco isn't far away.
You can help yourself get ready for your own travels by reading our Get Started Planning Your Trip Now page.
We love traveling–with the right gear. We've gathered a lot of the stuff we use to make travel more pleasant and efficient all on one page. Shop our Travel Past 50 Amazon page to find our favorite gear. If you purchase something from the store, Travel Past 50, as an Amazon affiliate, may receive a small commission at no extra charge to you. Thanks.
We never leave home without our travel insurance. Nor should you. Search for the travel insurance from Allianz that best meets your needs, whether it be an annual plan or a single trip.
Note: This post and other posts on TravelPast50.com may contain paid or affiliate advertising links.