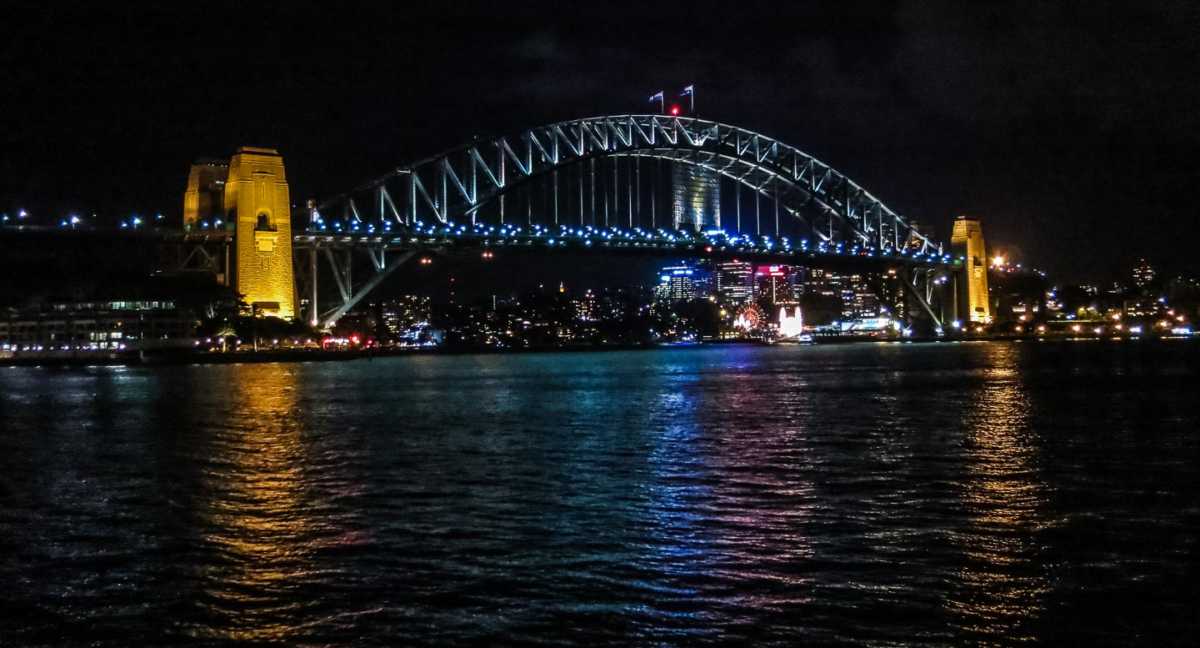 First of all, there's a lot more to love about Australia than to hate. In fact, I really can't think of anything I truly hate about Australia. Mild disapproval, in the true tradition of Anglo temperament, is about as strong as it gets.
Loves
1. The people. The friendliest people ever encountered in all our travels. And, although they're as disgusted with American foreign policy as the next guys, they don't make it the basis for all conversations. They're usually more interested in where we come from, how we can live in such cold, and why we drink such weak ass beer. Then there's the ubiquitous, "mate." Love it.
2. The food. In general, some of the best food we've had in the past two years (and we've been to France, Italy, Spain, Bali and Peru in that time.) Not that it's exotic or anything. It's just fresh and good and well prepared. I eat steak about once per year, for example, and I'm going to make that even less frequent if I can't get back to Australia. Oysters, fish, pasta, salad. You name it, they do it well.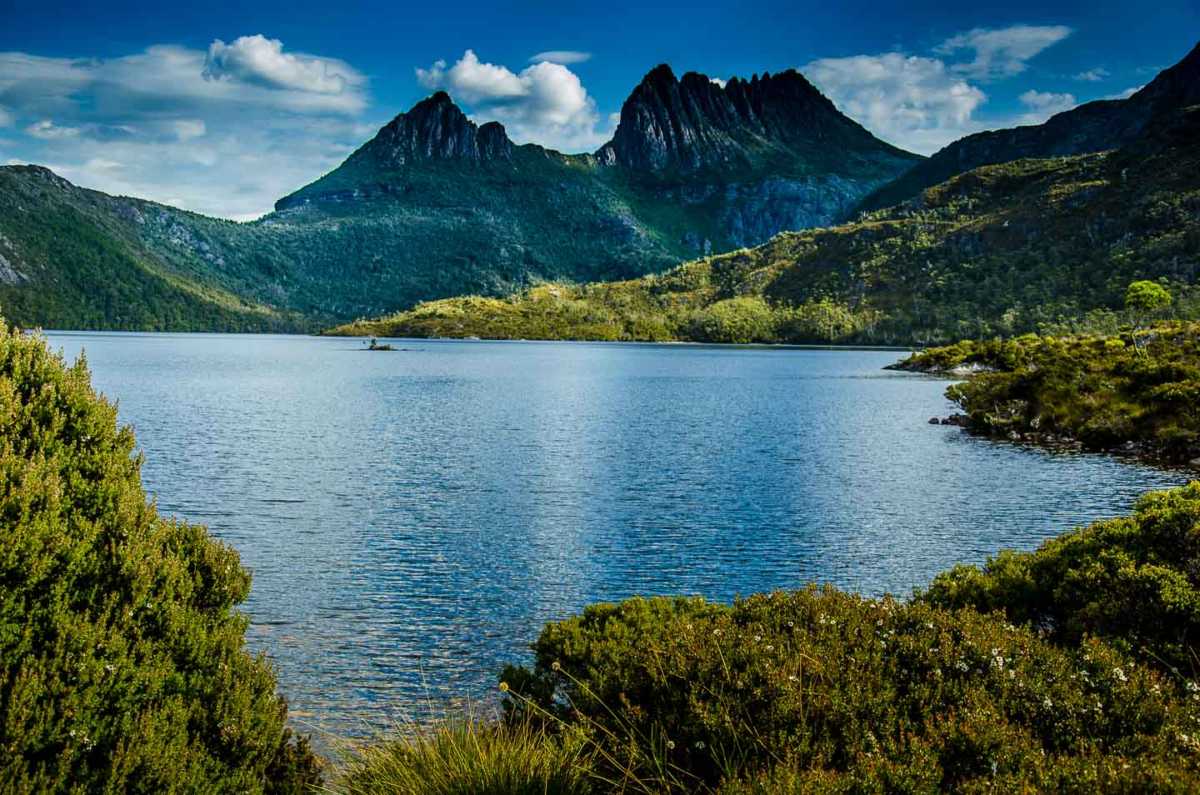 3. The scenery. It's everywhere, and it's easy to get to and crawl around in. It usually comes with wildlife, too. Wallabies and wombats are all over the place.
4. Tasmania. Think of it as a country within a country. An example: they have their own "national" parks. They are really state parks, administered by the state, but they call them national, because, well, they can. Also, whatever good you can say about Aussies in general, multiply it by at least two for Tassies. They remind me of Canadians–sort of like Americans, but more interesting and rugged somehow.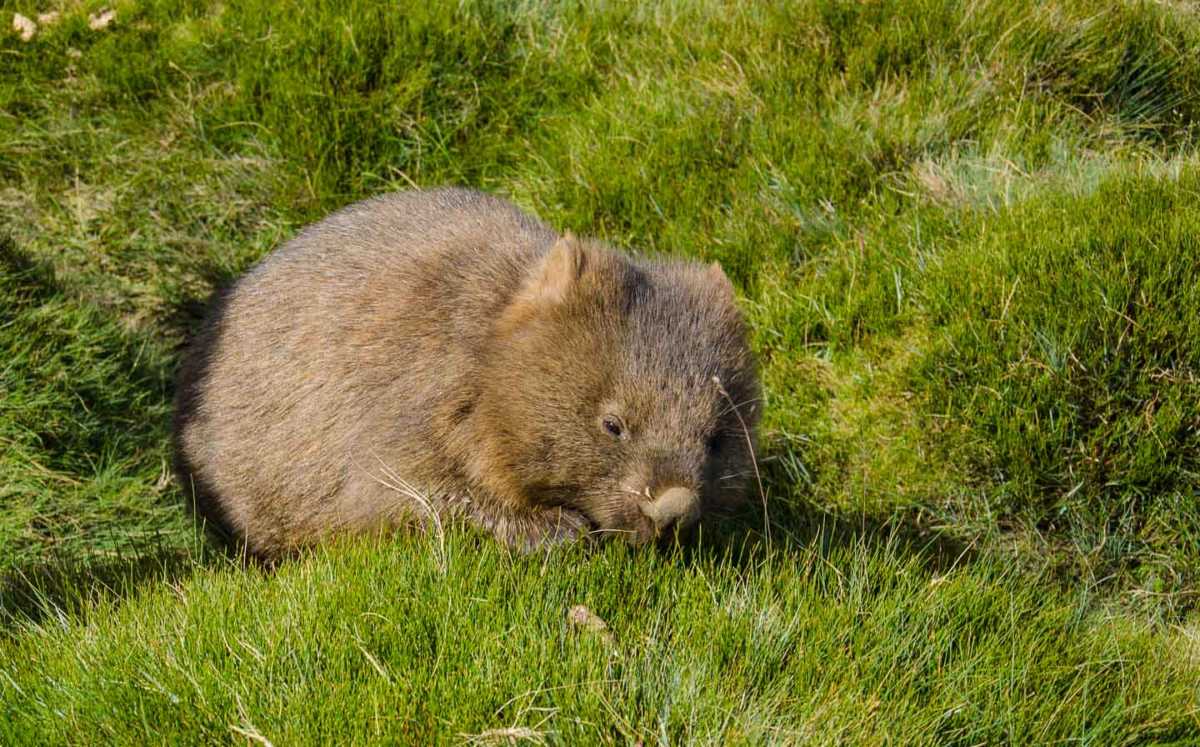 5. The beer. It's good. Expensive but good. Same goes for the wine. For this year's Australia Day, Aussies were asked "What's the best thing about being Australian?" First answer was "freedom." Second answer was "beer."
6. Sydney. What a vibrant city. Something going on at all times in all quarters–at least the ones we visited. The Opera, the Circular Quai, the Festival, the restaurants, Bondi all have a lot to see, do and walk around. Extremely walkable city. And where you couldn't walk, the buses took you quickly and cleanly.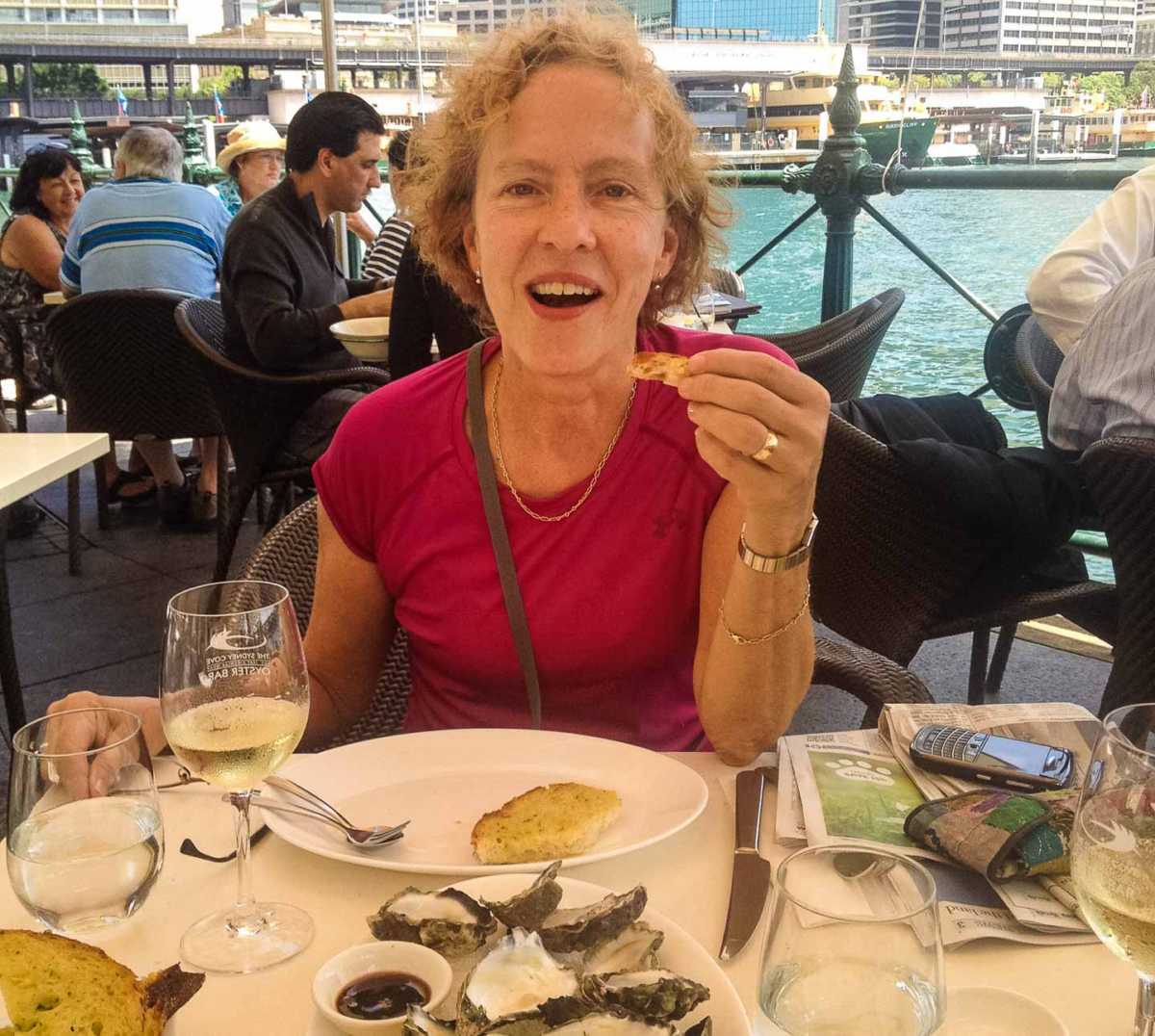 7. Melbourne. See Sydney, except different. The city just vibrates with energy. We were there during the Australian Open Tennis, the Aussie Millions Poker Tournament, and a big Chinese New Year fest. The spirit of event just seemed everywhere. Another very walkable city.
8. Transport. Easy to move around the cities in buses and to rent a car to cover Tasmania from one end to the other. Don't forget the boats, which are everywhere, since almost all Aussies live within spitting distance of the ocean.
9. Brushes with fame. See Melbourne above. Saw Rafa Nadal and Phil Ivey up close and personal.
10. People watching with fashion. Both Melbourne and Sydney are fun to sit in and watch the people go by, especially after hiking around the back roads of the countries we've been to recently where dirty backpacks are the primary sartorial accessories.
Mild dislikes
1. The cost. Australia is by far the most expensive country we've been to. I can't really blame them though, because it's our money that's worthless. Beers are $8, a salad is $15 and a movie is $18.50. And that's Aussie dollars. Add seven percent to those prices to convert to USD. (Update, October 2017: the American dollar is much stronger now, so an American might find things a bit more affordable.)
2. Book prices. See above, and know that a Lonely Planet guide that they ship all the way to the US costs $24.95. The same book in its home country is $50. I realize this is just a corollary to the number 1 above, but sheesh.
3. The casinos. There are two complaints here. One is that 10 percent up to a max of $10 is raked out of the poker pots in Sydney and Melbourne, and up to $15 in Cairns. In contrast, the rake at most places in Vegas is maxed out at $5 (and you can find places where it's $4.) On top of that, you pay $10 per hour just to play. And, any drink other than tap water costs you. On the upside though, you don't tip dealers. (I was told it was illegal.) When I asked about the cost, all three of the dealers at all three casinos said, "It's a monopoly." And it was in each town I played in. As long as the government gets its rake, they're ok screwing you. All that said, I should probably mention that I won about $1000 while in Australia, so that makes up for some of the taxes I paid while there.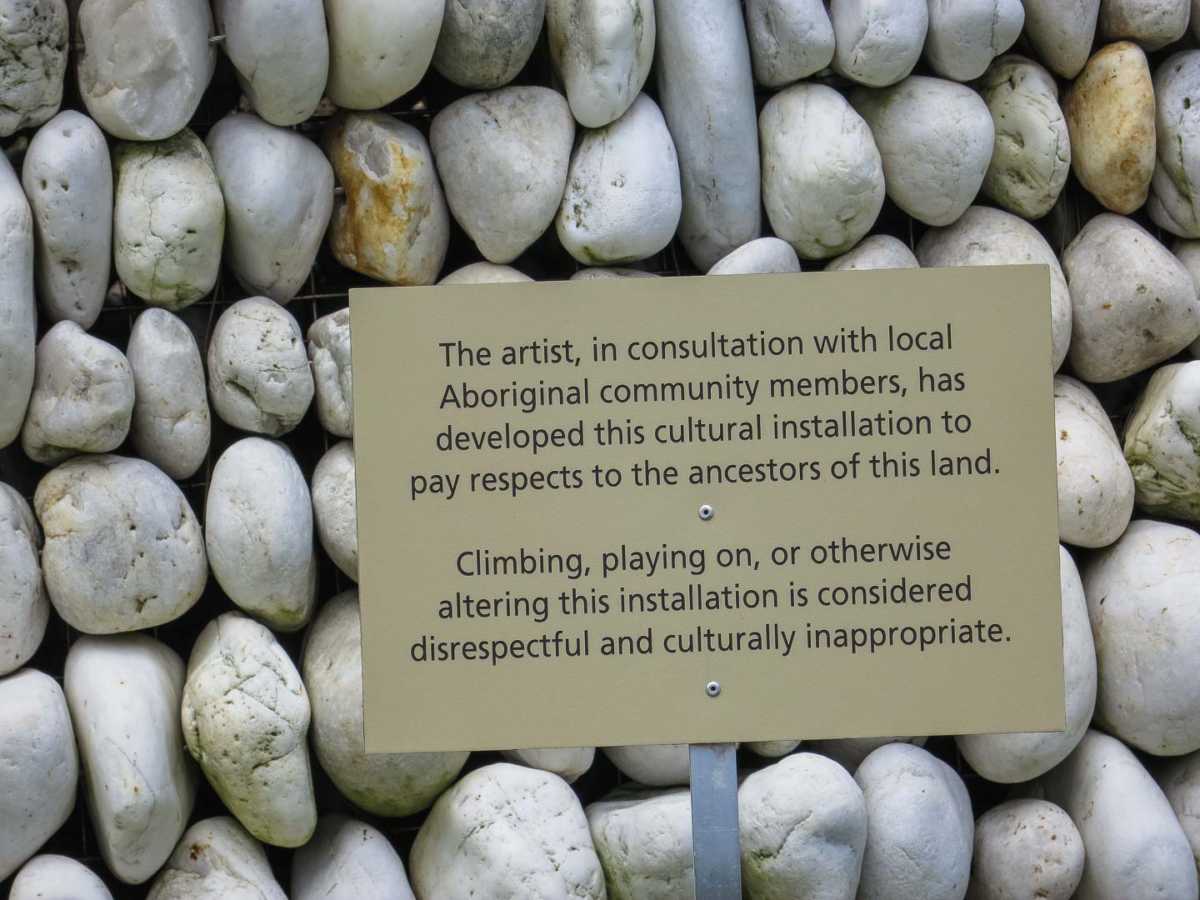 4. No tipping. Some might see this as a benefit. I see it as pretty much ensuring indifferent service in restaurants. I questioned a waiter once about why he let me order two salads when he could have made an alternate suggestion, such as, "Your main course comes with a salad, sir. Could I suggest something else as a first course?" He said I was blaming him for my own poor choice when all I was really doing was making a suggestion. Like I said, customer orientation is a foreign concept to most Aussie service types. Wasn't the only time something like this happened, either.
5. The internet ain't free. Nobody gives it away. Want it in your hotel? Gonna be somewhere between $10 per day and $15 for five hours. And, if you're in my business, that kind of sucks. See number 4 above re customer orientation. Just charge $5 more for the hotel room and give away the internet. It's the 21st Century, mate.
6. The nanny state thing. Cigs are more than $20 a pack. Booze is expensive as hell. A bottle of Aussie wine that costs $8 in the US is $35 here. They do random stops of drivers to check for drinking. They just want to make sure you don't hurt yourself–or in other words, they don't want you to be as stupid as Americans. I tried to explain there was little danger of that, but they won't listen.
7. They measure their pours precisely in bars. And when you look at the menu and think, oh well, $9 for a drink of whiskey isn't that bad in the Aussie scheme of things, that feeling lasts until the drink arrives and you realize that you've just paid $9 for a shot that wouldn't satisfy a mouse. So, if you're thinking you'd like an American sized drink, your budget is more like $18 or $27. But at least you don't have to tip.
So, as far as I can tell, the final score is 10-7, and I didn't even mention national obsessions with Aussie football and cricket.
All in all, a very nice place, mate.
Save
Get all our travel tips delivered to your inbox
Subscribe to our email newsletter