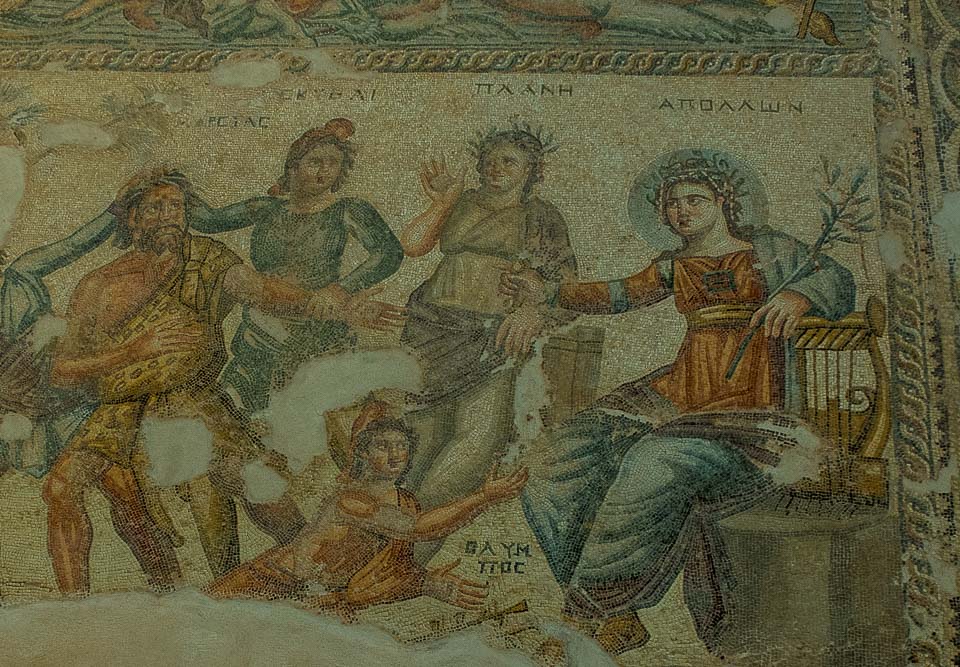 The ancient city of Paphos, Cyprus, at the edge of the current city of Paphos, is called the city of mosaics. Not a bad thing to be known by. The ancient parts of the city are, collectively, a Unesco World Heritage site. They are spread over various parts of town, but for the most part, so indeed distinguish themselves with lots of excellent mosaics.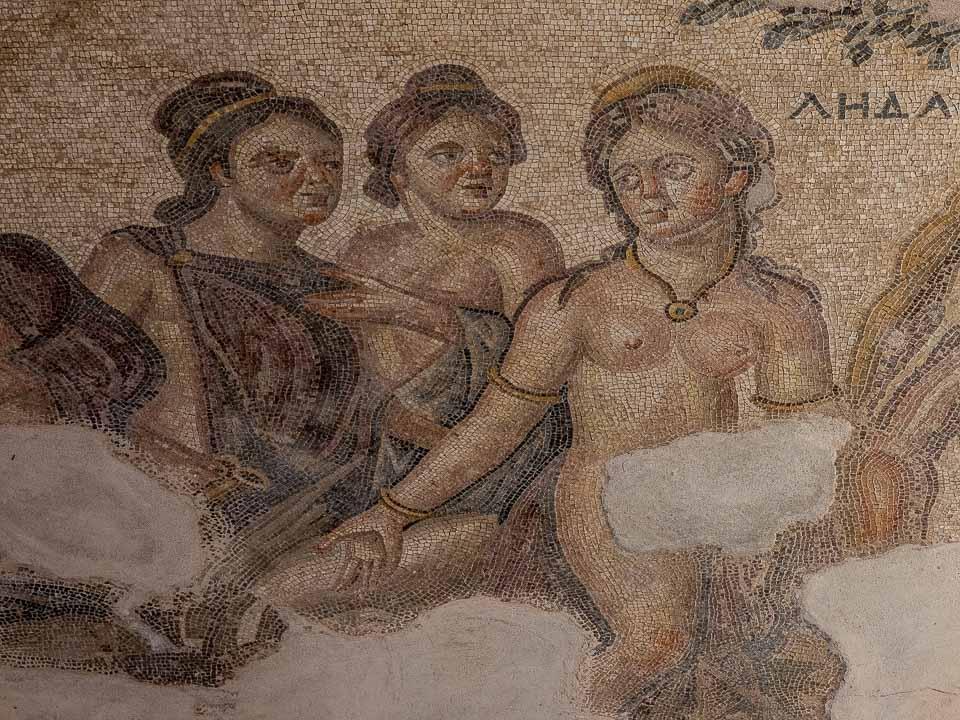 These five mosaics are in threee excavated homes of what obviously was the wealthy part of town. The House of Aion is the smallest of the three, but, for me, has the most delicate and expressive of the works. The Leda at her bath, who is about to meet Zeus in the form of a swan, is a marvel in its detail, which rivals that of a fresco. Unfortunately, the walls of all these homes are gone, so no frescoes to compare with.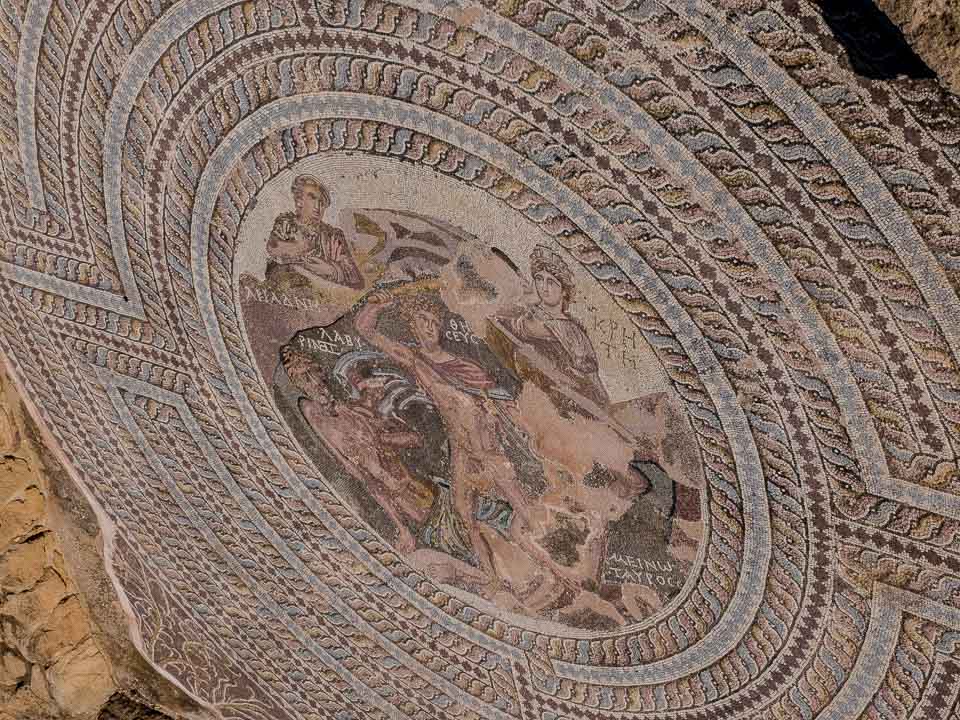 The House of Theseus is a huge home, with over 40 rooms, but unfortunately many of the mosaics are covered for protection and you can only see them on the signs posted next to where they are buried in sand. I love though, that this Theseus and the Minotaur is exposed, and that the surrounding mosaic is in the form of a labyrinth.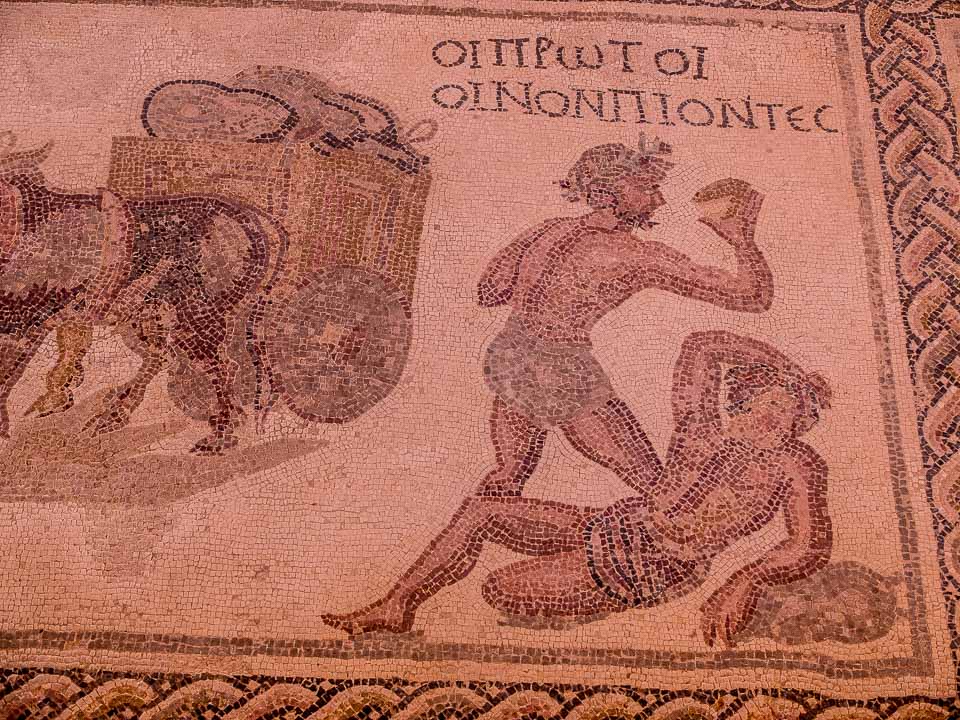 The House of Dionysius is also large, with perhaps 20 rooms, and it has been totally enclosed with new modern walls and a roof, so all the mosaics are visible. They've built an elevated walkway throughout the new building over the ruins of the interior walls. So, you can see all the floors of the rooms and their mosaics.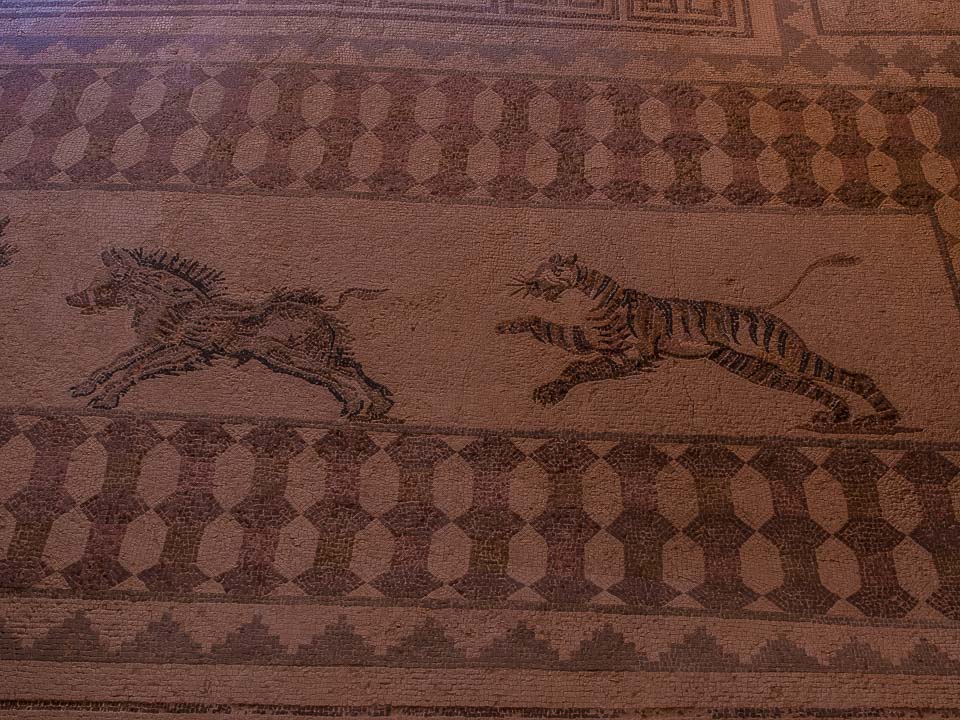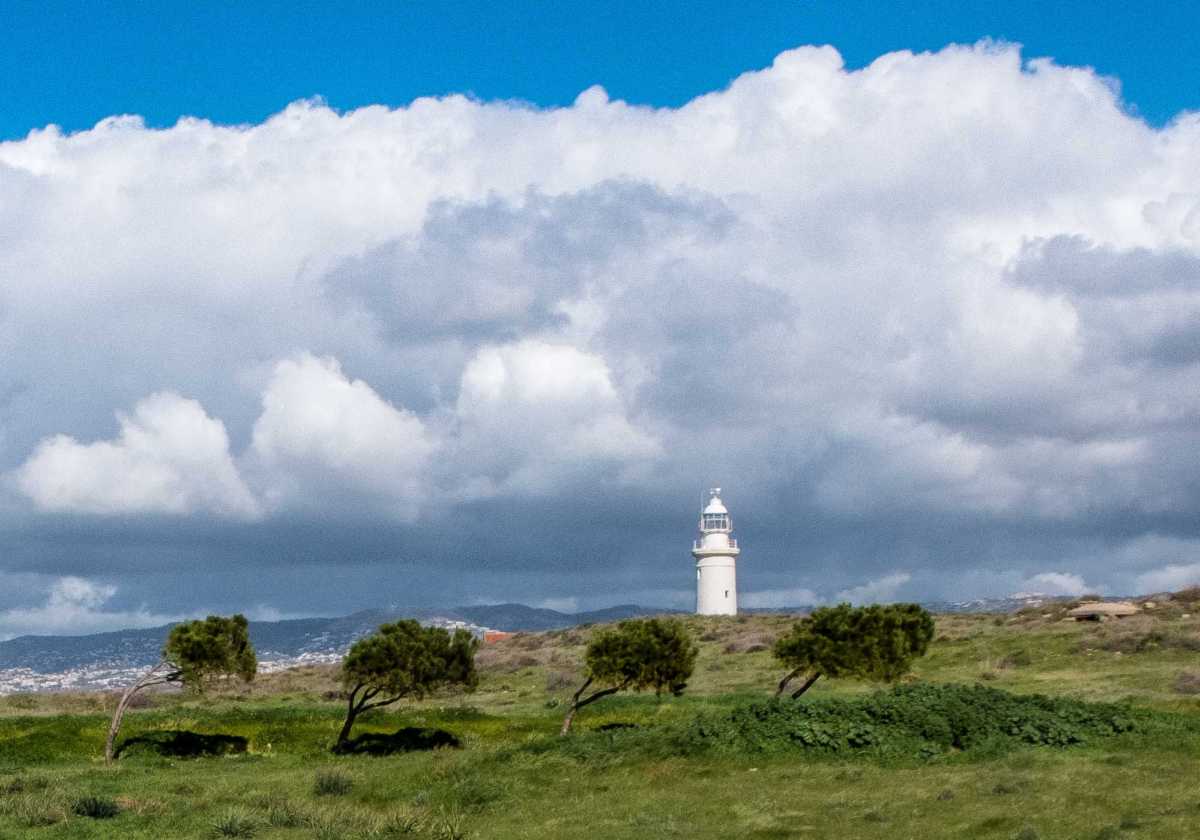 As a bonus when walking around Paphos, you'll see vistas like this–a reminder of the constant sea wind that aided sailors for thousands of years.
Paphos is a Unesco World Heritage site in Cyprus. For a list of all Cyprus Unesco World Heritage sites, with links to posts about the ones we've visited, click here.
Get all our travel tips delivered to your inbox
Subscribe to our email newsletter