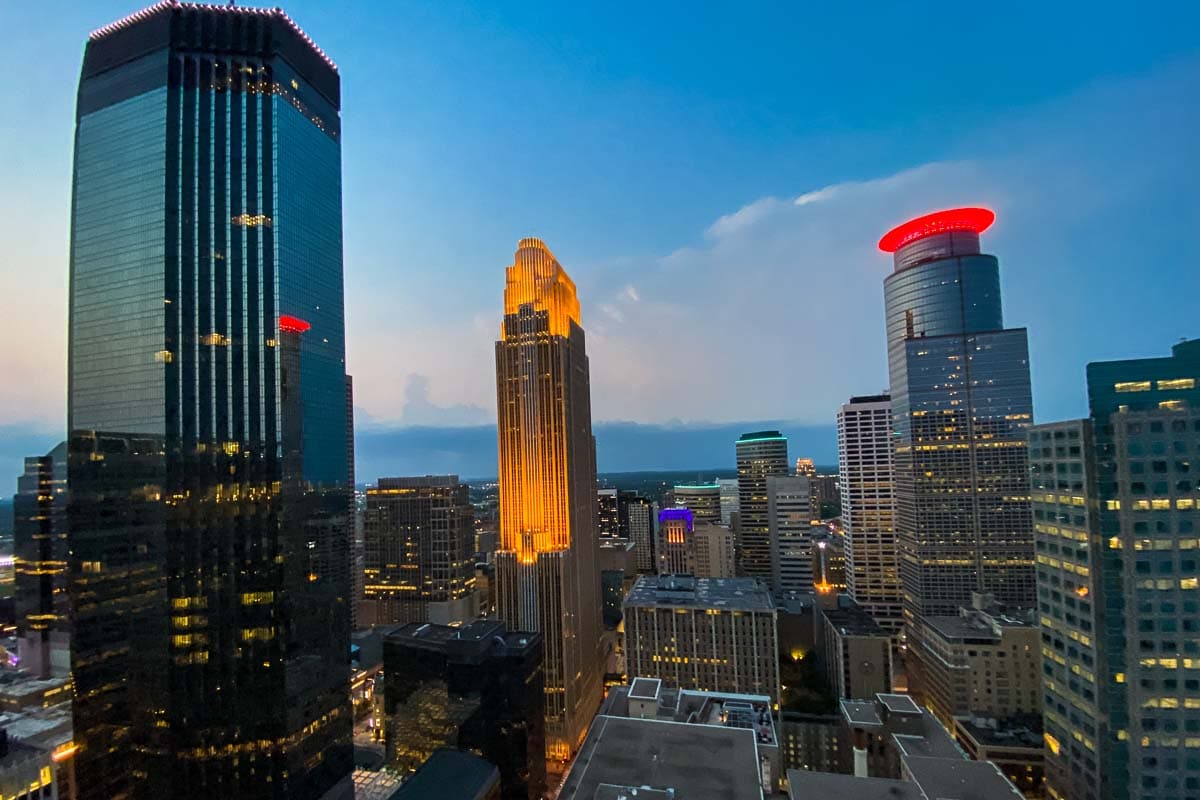 A friend visiting Minneapolis recently remarked how convenient it was to hop the train from the airport and be delivered to his hotel downtown. When we met him for breakfast, he also mentioned how quiet it seemed as he walked the downtown streets to meet us.
That got us to thinking about how we approach and visit great cities around the world. We start at the center.
Minneapolis is a great city, even as it recovers from the pandemic and turmoil of the past years, and it's worth visiting. So, we earmarked a few days to revisit Minneapolis and rediscover the best things to do (including many free attractions), food to eat, and areas to shop.
Some posts on Travel Past 50 may contain affiliate links. If you buy something through one of those links, we may earn a small commission. As an Amazon associate, we earn from qualifying purchases.
Naturally we started downtown. Even though our itinerary took us beyond the central area, we know visitors to Minneapolis–whether here for business, sports, shopping, arts, health, education, staycations, or free family fun–will want to discover the best of the Twin Cities starting right here in the center.
Downtown Minneapolis Hotels
One of the best reasons to base your visit in downtown Minneapolis, besides proximity to sports stadiums, arts venues and the convention center, is that you can walk out your hotel door to take in the city on foot. All the better if the hotel is part of the city's history.
We stayed at the historic W Minneapolis Foshay (821 Marquette Ave), newly updated but still boasting its original art deco features. The hotel stands out for its great downtown location, one of the Cities' top bars, and a connection to the popular Manny's steakhouse. But the magic lies in its fascinating history (the Foshay Tower was built in 1929) and the story of Wilbur Foshay. At 32 stories, the Foshay Tower dominated the city's skyline for almost 50 years. Today, the swanky Prohibition Bar and an exhibit about the building and its namesake can be found on the upper floors originally designed as apartments for Mr. Foshay. A scenic observation deck circling the building on the 30th floor is accessed by a flight of stairs from the bar and historic exhibit.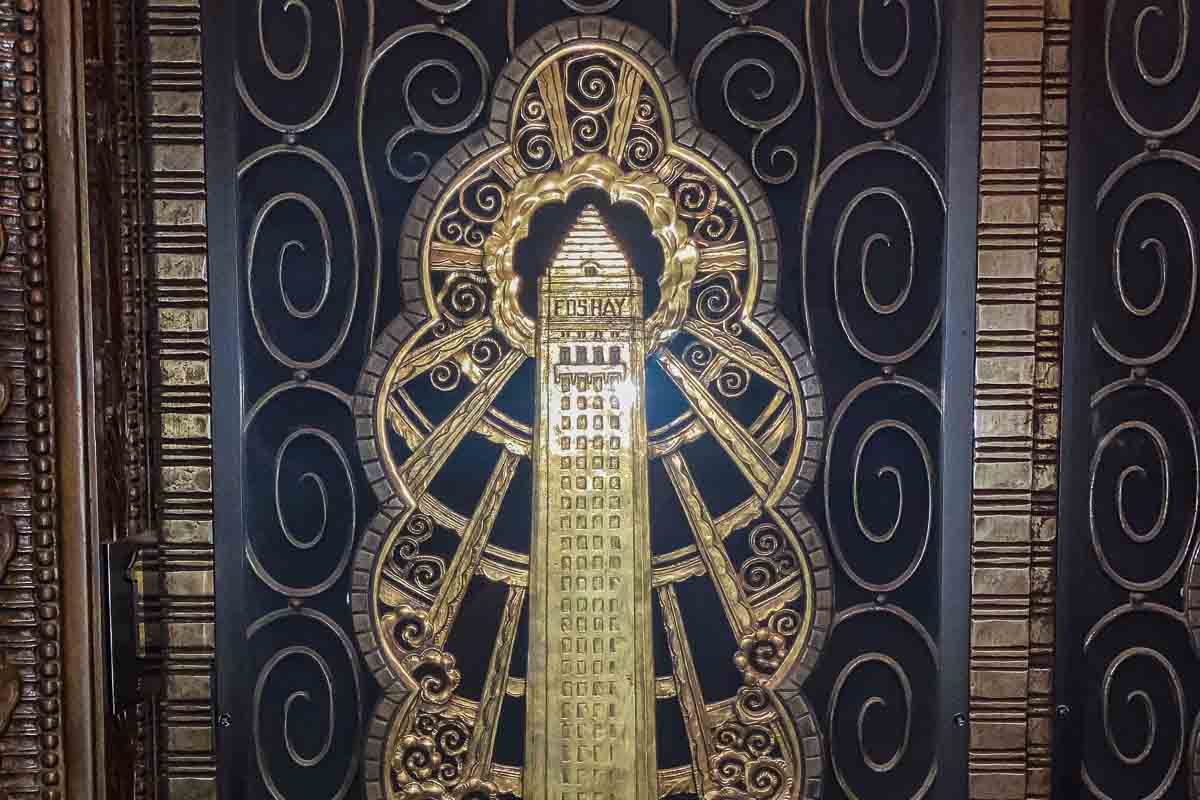 The W Minneapolis Foshay ticks off all those things we look for in a preferred hotel: a roomy bathroom, comfortable desk and seating space, a refrigerator and complimentary water, floor space, racks for luggage, good lighting, plenty of outlets, etc. etc. Comfortable, warm, and spacious, even in this older building.
The W Foshay is part of the Marriott Hotel family. We've taken the time to enroll in their Bonvoy loyalty program and frequent their various brands around the world. Not coincidentally, our other favorite downtown Minneapolis hotel is the AC Hotel (401 Hennepin Ave), a Marriott property with a contemporary European vibe, nicely appointed rooms, and (drumroll) a tapas bar!
(Mostly) Free Things to Do Downtown Minneapolis
Naturally, the best way to explore a city is on foot. In this "City by Nature" (one of the visitor bureau's slogans for Minneapolis), a downtown walk can include both urban and natural sites. For our part, we seek out cool architecture, parks and green space, historic sites, interesting shops, and important cultural venues. Downtown Minneapolis has all that within easy reach.
Nicollet Mall
OK, I will never let go of my opinion that Nicollet Mall should be exclusively for pedestrians. I know the Minneapolis' Downtown Council and planning boards will never listen to me. But despite the use of buses down this corridor, the mall still offers year round interest, free events, and pop-up markets.
Once the busy main street for shopping, anchored by classic department stores and independent retailers, Nicollet Mall has evolved and survived as the home address for the public library, Target Corporation headquarters and retail store, one of the nation's best jazz clubs, Orchestra Hall, a variety of pubs and restaurants, office buildings and still a smattering of retail businesses.
Most important, it is a gathering space. No matter if it is a summer Thursday morning when a few blocks are devoted to a farmers' market, or the weekend of a major sports event when free music and activities attract fans, or an average evening when people are relaxing before a concert or show, Nicollet Mall is the center of downtown Minneapolis.
We walked the length of Nicollet Mall a couple times during our stay, and especially enjoyed meeting vendors at the market (introducing ourselves to entrepreneurs from around the metro area) and chatting with Minneapolis Central Library (300 Nicollet Mall) reps whose custom-built, bicycle-drawn cart was dispensing books and activity packages for kids.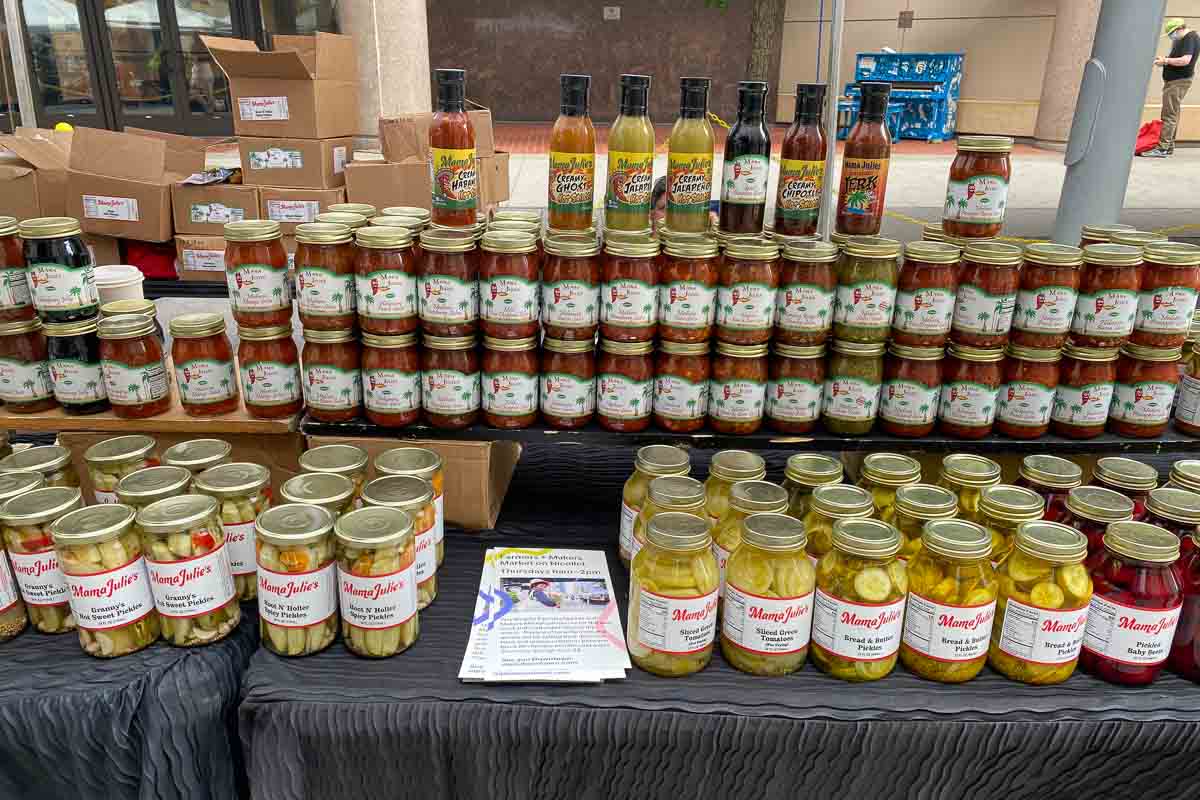 Locks and River Views
Minneapolis is located on the Mississippi River, the transportation line for the lumber, grain, and packaged flour industries that were responsible for establishing the city where it is. A walking tour of Downtown Minneapolis will inevitably carry you across one of the city's bridges over the Mississippi and along city parks and federal lands beside the river.
We often recommend a walk across the Stone Arch Bridge, lunch on the cobblestone Main Street on the east side, and a return across the Hennepin Avenue suspension bridge, perhaps with a detour to stroll Nicollet Island, accessed from Main Street or the Hennepin bridge. The circuit is just under two miles.
But recently we took some extra time to visit the St. Anthony Falls Lock Walk, part of the  Mississippi National River and Recreation Area and managed by the Army Corps of Engineers. If you are lucky, you can take a free guided tour or strike up a conversation with a volunteer on site. Or, if you're on your own, you'll find markers describing St. Anthony Falls, the changing river course, the development of the lock system to bring cargo ships up as far as Minneapolis, and the eventual closing of these uppermost locks. Meanwhile, you'll likely spot some cormorants, eagles, and other nesting or migrating birds.
Other enjoyable riverside stops include the expanded Mill Ruins Park on the west side of the river between the Stone Arch and Third Avenue bridges. Green space and a playground are just outside the new acclaimed Owamni restaurant situated in the former Minneapolis Water Works Pavilion, now managed by the Park Board.
(Visitors to the University of Minnesota will find good access to river walks in that area too, downstream from the downtown area. The U's River Life Institute of Advanced Studies focuses on the Mississippi's people, land and water, offering occasional public programs.)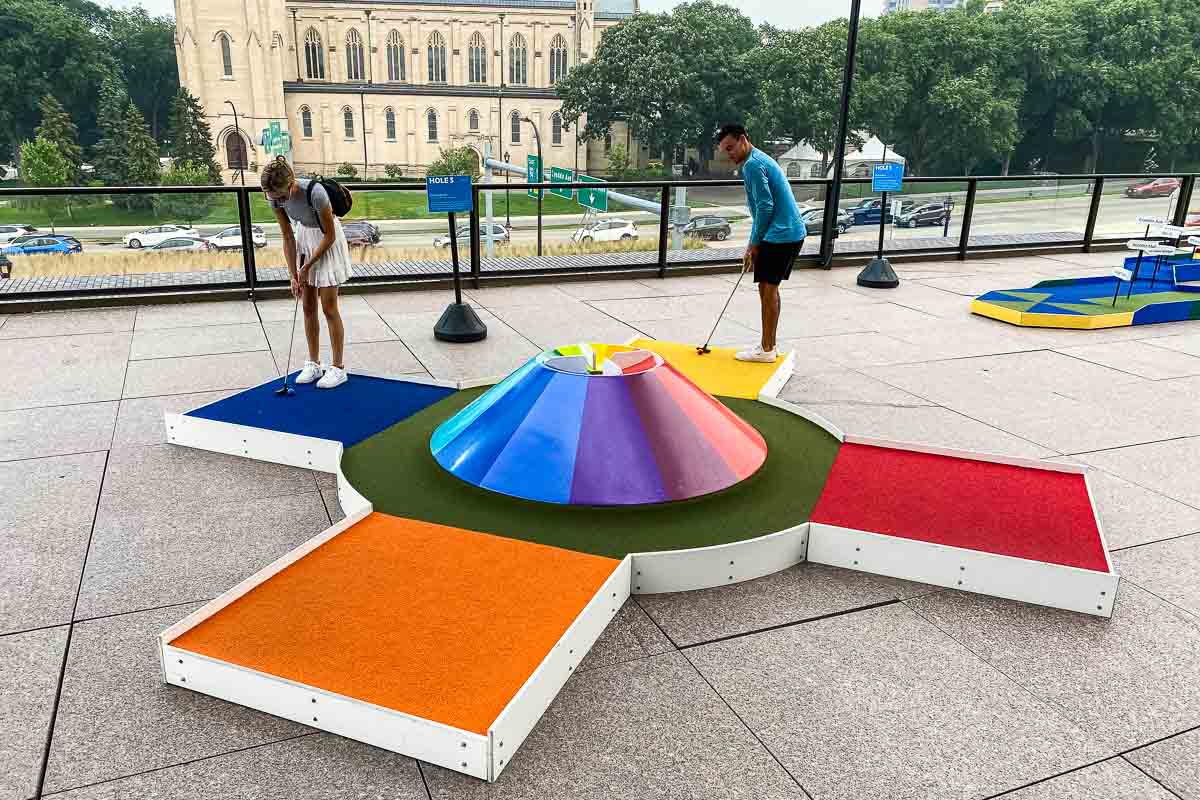 Greenway, Loring Park, and Sculpture Garden
On the opposite end of downtown from the river, just past Orchestra Hall and Peavey Plaza (1111 Nicollet Mall), the Loring Greenway walk veers off from Nicollet Mall. We walked this route late one afternoon from our hotel to the Walker Art Center and Minneapolis Sculpture Garden. It's a quiet route, without cars, passing behind the Hyatt Regency Hotel, through a complex of apartments and condominiums, past a small play area, and around some pretty gardens and fountains.
The walk then cuts through Loring Park. While the pathways were rough and the grounds in need of grooming, it was pleasant to see families and friends relaxing and playing.
From Loring Park, the Irene Hixon Whitney footbridge, designed by Siah Armajani, passes over the busy Hennepin/Lyndale/I-94 junction. It's a decent photo stop for view of the sculpture garden, WAC and the Basilica of St. Mary.
Because we were in the area on a Thursday, we took advantage of FREE Walker Art Center admission and the seasonal opportunity to play some mini golf on the Walker's rooftop. But any time of year, the Minneapolis Sculpture Garden is a wonderful place to walk, meet with friends, observe, and interact with some of the forty sculptures, like the iconic Spoon and Cherry and popular blue Hahn/Cock. Free, family-friendly.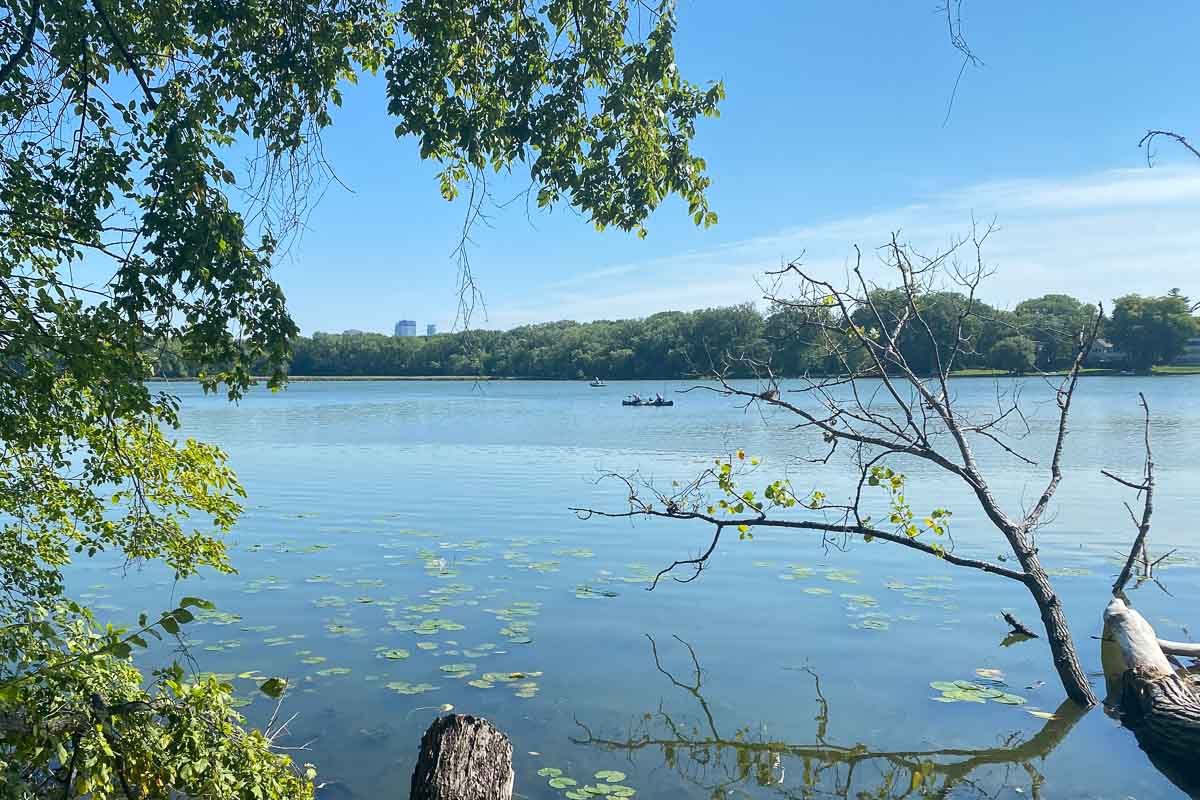 Scenic spots: Take a camera.
Besides the observation deck at the Foshay mentioned above, or the many photo opps in and around the Minneapolis Sculpture Garden, we can recommend a number of other good vantage points. More good shots of the Mississippi River and St. Anthony Falls can be captured from the Guthrie Theater (818 S. 2nd St.) or the Mill City Museum (704 S. 2nd St.). Guthrie Theater lobby spaces are often open for free visits to the 'endless bridge,' the cantilevered feature stretching out toward the river. (This is one of the best views of the 35W interstate bridge rebuilt after the infamous collapse of the former structure in 2007.) A tour of the Mill City Museum, admission required, ends with a visit to its upper deck for an excellent view of St. Anthony Falls.
Skyline views of Minneapolis are best with one of the city's lakes in the foreground. Our collection of Minneapolis photos mostly includes snapshots taken while we've walked around Bde Maka Ska, Cedar Lake, or Lake of the Isles. (These lake walks range from about two to four miles around.)
for more ideas on things to do in Minneapolis, see our posts "10 Fun Things to Do in Minneapolis in Winter" and "Things to Do in Minneapolis and Saint Paul".
Shopping Downtown Minneapolis: The North Loop
The biggest changes in Downtown Minneapolis over the past 10 years have occurred in the North Loop. Literally on the other side of the tracks from the central downtown area, this neighborhood first attracted displaced galleries from downtown's warehouse district, then offices (including our former City Pages and Rake magazine offices), then the Twins ballpark (2010) and, over all this time, the ever-increasing number of condos and restaurants.
Finally, the retail element has caught up with the population, and there is a critical mass of top stores–with a mix of local shops and national brands–that makes this neighborhood a shoppers' destination. Allow plenty of time. Highlights: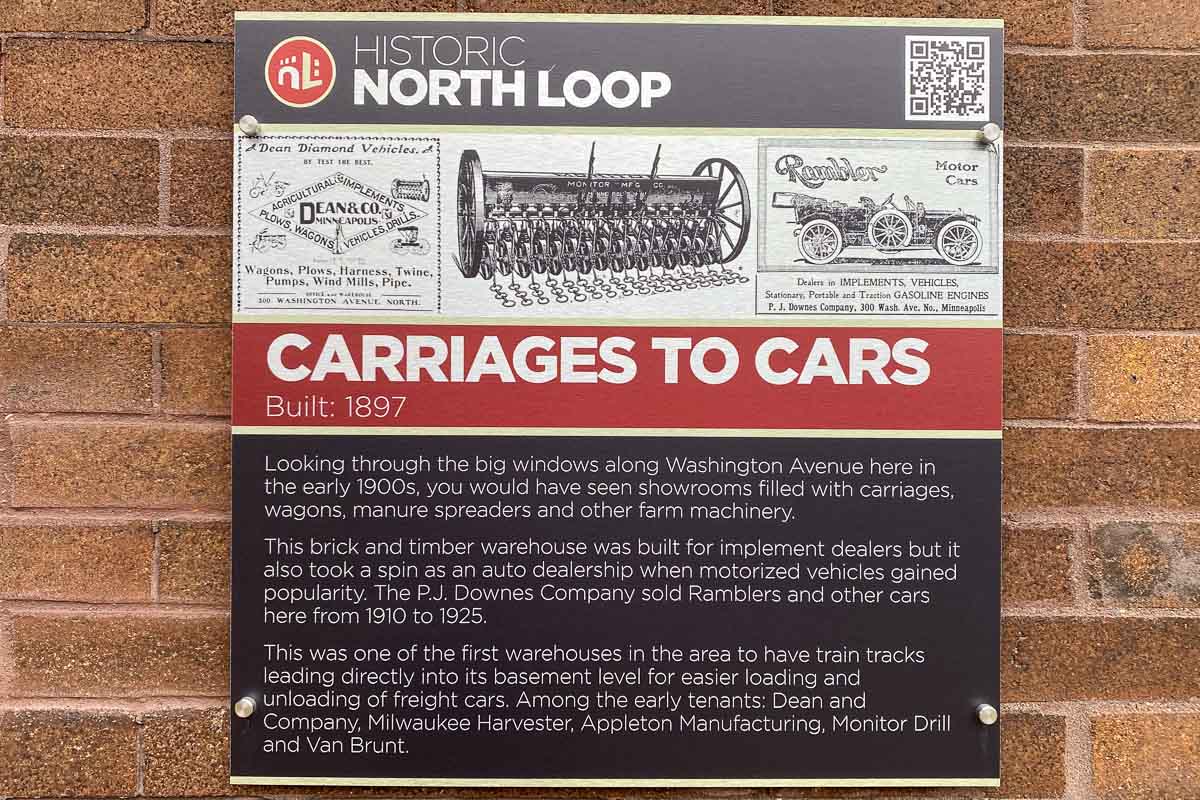 A boutique department store geared for men, but equally intriguing for women shoppers. Born from an interior design company, MP3 combines men's apparel and accessories with tableware, home décor, and gifts. Lovely settings of select art, lighting, furniture and rugs punctuate intimate displays of jewelry, barware, books, shoes, and women's clothing. Best of all, the staff knows this town and its clientele. So don't mourn the loss of your favorite Gaviidae or Galleria retailers, just pay a visit to Martin Patrick (212 Third Ave N).
Next to the venerable Monte Carlo supper club, D'Nolo brings unique and accessible fashion for women and men to the district (211 Third Ave N).
Long a favorite in its previous locations, Grethen House features women's fashion for every day or special occasions (212 Third Ave N).
Pacifier kids boutique. Baby clothes and gifts, plus select furniture, books, and clothing for young children. Like Grethen House, Pacifier moved to the North Loop from the east side of the river, and brings a good track record with them (219 North Second St)
The Minnesota showroom of this lighting retailer offers selections for your urban, suburban or forest hideaway needs (127 Second Ave N).
More shopping North Loop Minneapolis
We've been known to head downtown to check out more ubiquitous retailers, the ones you might see in shopping malls, because, well, it's more fun to browse downtown. Visit Warby Parker for eyewear (113 N Washington Ave), West Elm for contemporary home furnishings (128 N Second St), Madewell for casual chic (124 N Third Ave), and lululemon (134 N Third Ave), when you want to look the yoga part.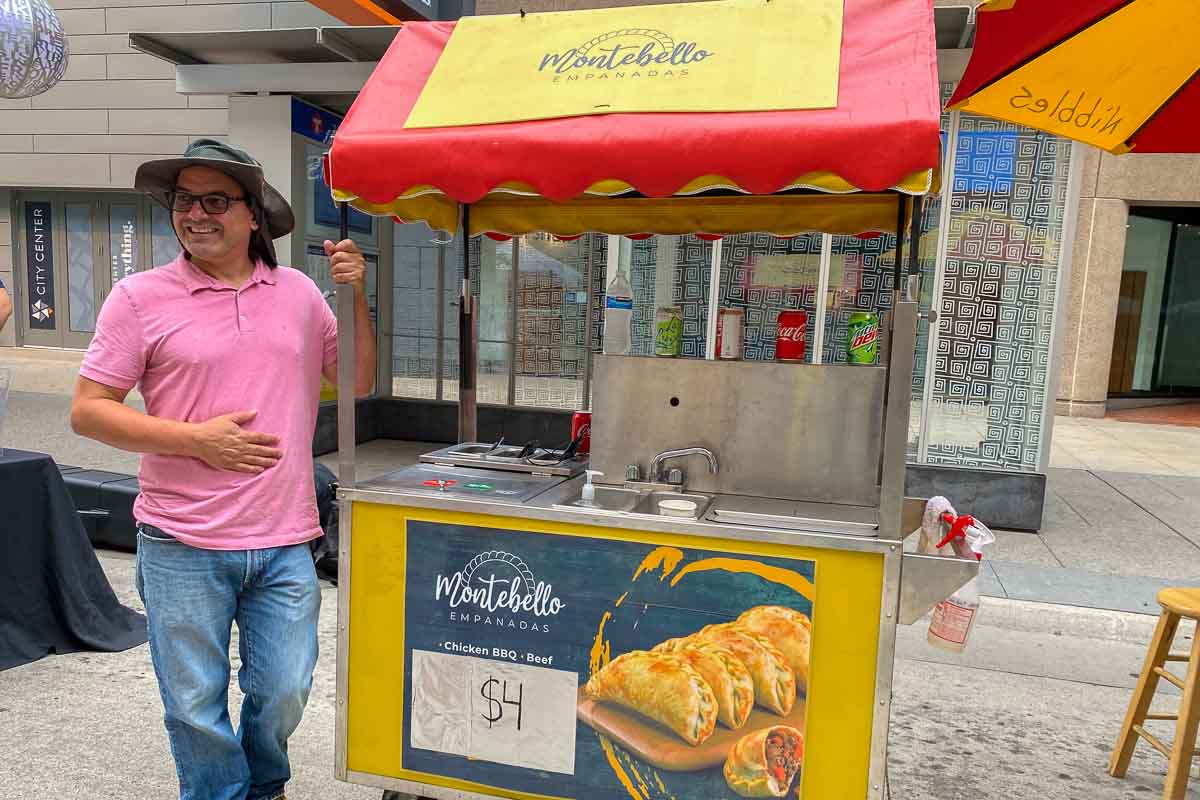 Food and Restaurants in Minneapolis
While restaurants in cities across the country have been in flux due to the pandemic, the Minneapolis food scene continues to expand and improve. Downtown Minneapolis restaurants are notable for their variety: old standbys and classics joints are mixed in with new ventures and bursts of culinary creativity.
We have more favorites than will fit in this story. On our recent staycation, we sampled good eats for breakfast, lunch, and dinner, and covered seven top Minneapolis restaurants–and one food hall (the new Market at Malcolm Yards)–in a dining post for MNTrips. Notably that list includes Billy Sushi (116 N First Ave), Cafe and Bar Lurcat (1624 Harmon Pl), and Wilde Café and Spirits (65 SE Main St).
But focusing on downtown Minneapolis, we can't help mentioning another handful of places.
Now open in the Walker Art Center, Cardamom comes highly recommended by a friend. Though we missed their soft opening when we were at the Walker recently, we'll swing back, inspired by the menu we see online and the company they keep. Their sister restaurants include Martina, SanJusan (also downtown), Colita, and Rosalia. (723 Vineland Pl)
The town's abuzz with talk of this latest venture by the Sioux Chef, Sean Sherman, and his partner Dana Thompson. For those awaiting reservations (like us), check out their kitchen, the Indigenous Food Lab in the Midtown Global Market. Owamni's focus is de-colonized ingredients and its impressive location is on sacred land beside the Mississippi's St. Anthony Falls (420 S First St).
This, in the "old standby" category, is an essential stop in summer for its outdoor patio, and in winter for its warm bar. Fried chicken, Szechuan green beans, Billy Reed's Caesar Burger, and classic cocktails (219 N Third Ave).
We can wake up craving a visit to this North Loop standout. Do sample from the antipasti before you tuck into the gnochhi with orange and cauliflower or the pasta with rabbit or lobster. (800 N Washington Ave)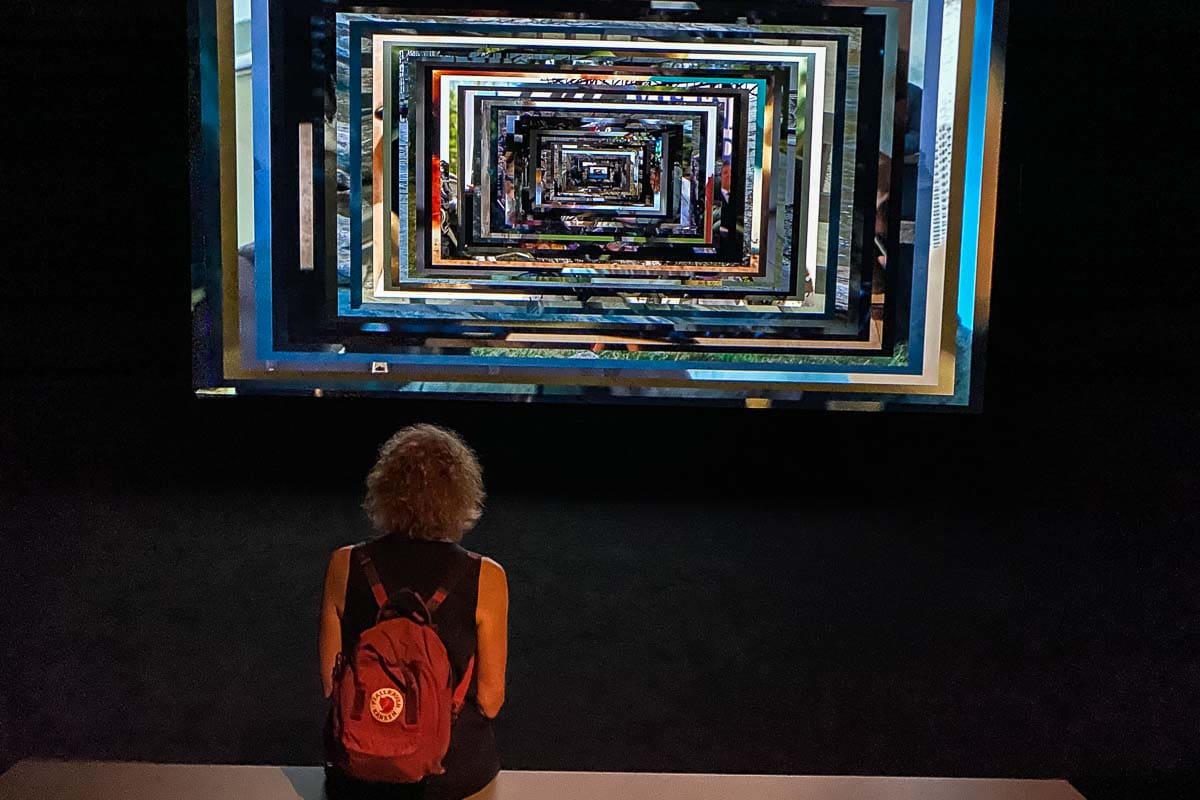 The inimitable Black Forest Inn (German), the cheery Christos (Greek), the essential Quang (Vietnamese) are fairly well known landmarks on this stretch of south Nicollet Avenue. But keep your eyes peeled for the whole worldwide range of culinary experiences: Persian, Thai, Mexican, north and east African, and more.
Eat Street isn't far from Orchestra Hall and that end of the downtown area, but most locals will drive or hop a rideshare to avoid crossing a freeway bridge. (Nicollet Ave between 25th and 28th Streets)
Groceries and markets
By the way, hotel visitors who want to grab some food to go will find groceries in the Target store downtown (900 Nicollet Mall), at Whole Foods  (222 Hennepin Ave), or Lunds and Byerly's (1201 Hennepin Ave). Or, check the market schedules in season (Minneapolis Farmers Market, Nicollet Mall Market,  the Mill City Farmers Market) or the Minneapolis food truck schedule.  The Meet Minneapolis office recommends these top food trucks.
Thanks to Meet Minneapolis and W Minneapolis Foshay for facilitating our visit and suggesting so many new places to shop, eat and wander.
Travel Planning Resources
Looking to book your next trip? Use these resources that are tried and tested by us. Flights: Start finding the very best flight deals by subscribing to
Thrifty Traveler
. Book your Hotel: Find the best prices on hotels with
Booking.com
. Find Apartment Rentals: Find the cheapest prices on apartment rentals with
VRBO
. Travel Insurance: Don't leave home without it. We recommend
Allianz Travel Insurance
. Need more help planning your trip? Make sure to check out our
Resources Page
where we highlight all the great travel companies and products that we trust. See all of the gear and books we like in one place on our
Amazon shop
.