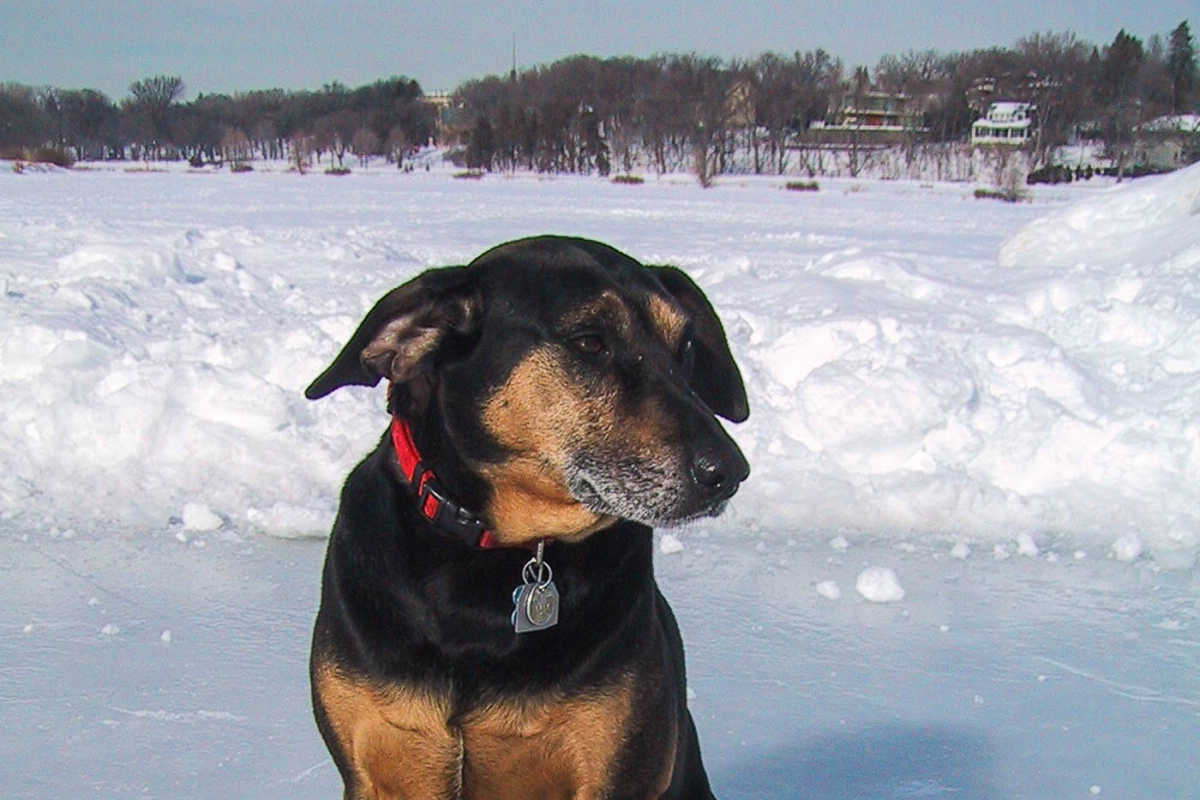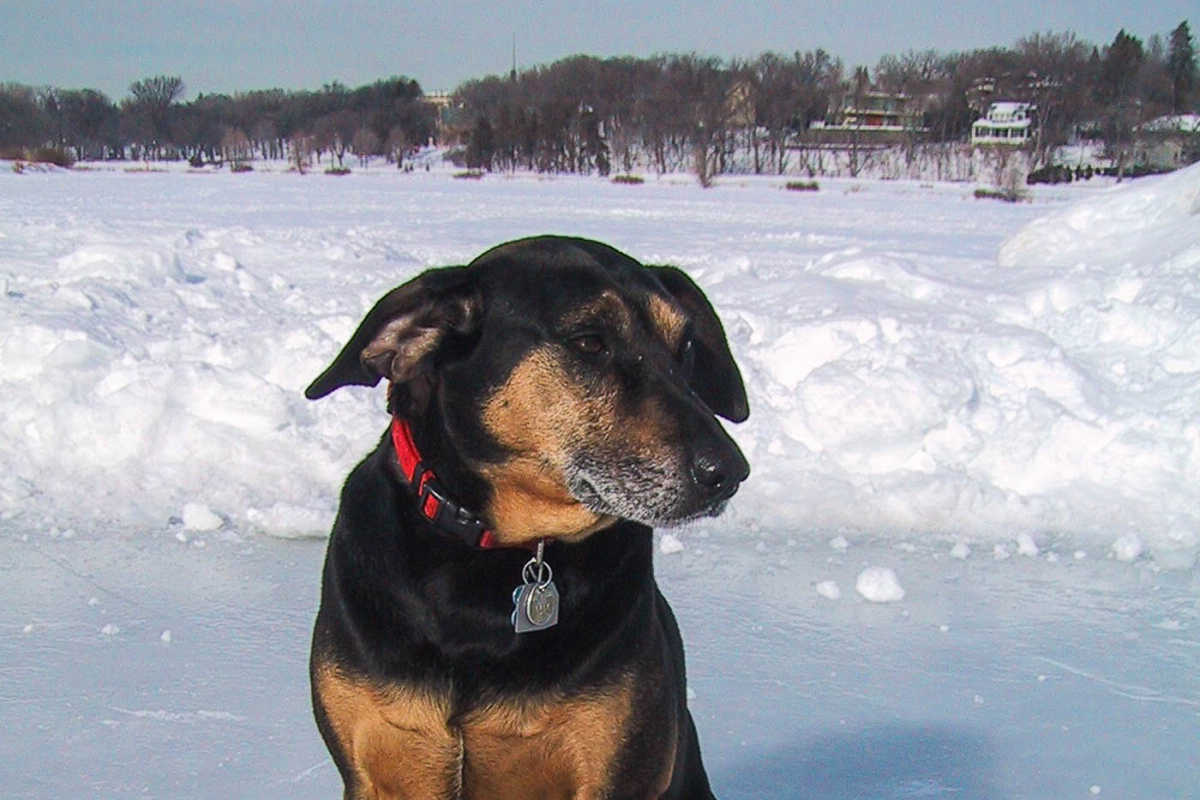 This post was updated January 2020 from a story originally posted in 2018.
Winter visitors to the Twin Cities are warned about Minnesota's famous cold temperatures and severe wind chills, and never handed a list of things to do in Minneapolis in winter. Visitors are usually here for business reasons–a major sporting event, a convention, a recording session–not because they're wanting to trudge through snow or slip on ice. Respectfully, we locals steer them toward enclosed shopping malls or usher them through our maze of skyways. But that's no way for out-of-towners to get to know the people or the attitude of Minneapolis/St. Paul.
Truth be told, Twin Citians wish for maximum cold and snow during major events to show off this hearty metro area. Locals want visitors to experience the outdoors and find fun things to do in Minneapolis St. Paul–other than heavy drinking or hiding under a blanket until spring. Residents, resourceful and determined, know it's necessary to engage our minds, bodies and, yes, even social skills in order to fight off cabin fever craziness.
Here are some insider tips for things to do in Minneapolis and St. Paul in winter, to embrace the cold and snow like a local and uncover the inscrutable side of the Twin Cities psyche.
For more about what to see and do in Minneapolis and St. Paul all year-round, see our handy Twin Cities post.
Visit Mill City Museum: Why We Live Here
Start at the beginning, at the Mill City Museum, to understand how and why Minneapolis was established here on the upper reaches of the Mississippi River. In the ruins of one of the old mill buildings, exhibits highlight the transportation of grain to the area, the processing and packaging of flour, and the use of the river's St. Anthony Falls to power the plant. This milling district spawned General Mills and Betty Crocker and jump-started the vibrant Minneapolis advertising industry. Mill City Museum, which appeals to history buffs, kids, and bakers, offers worthwhile views of the river and the old Stone Arch Bridge.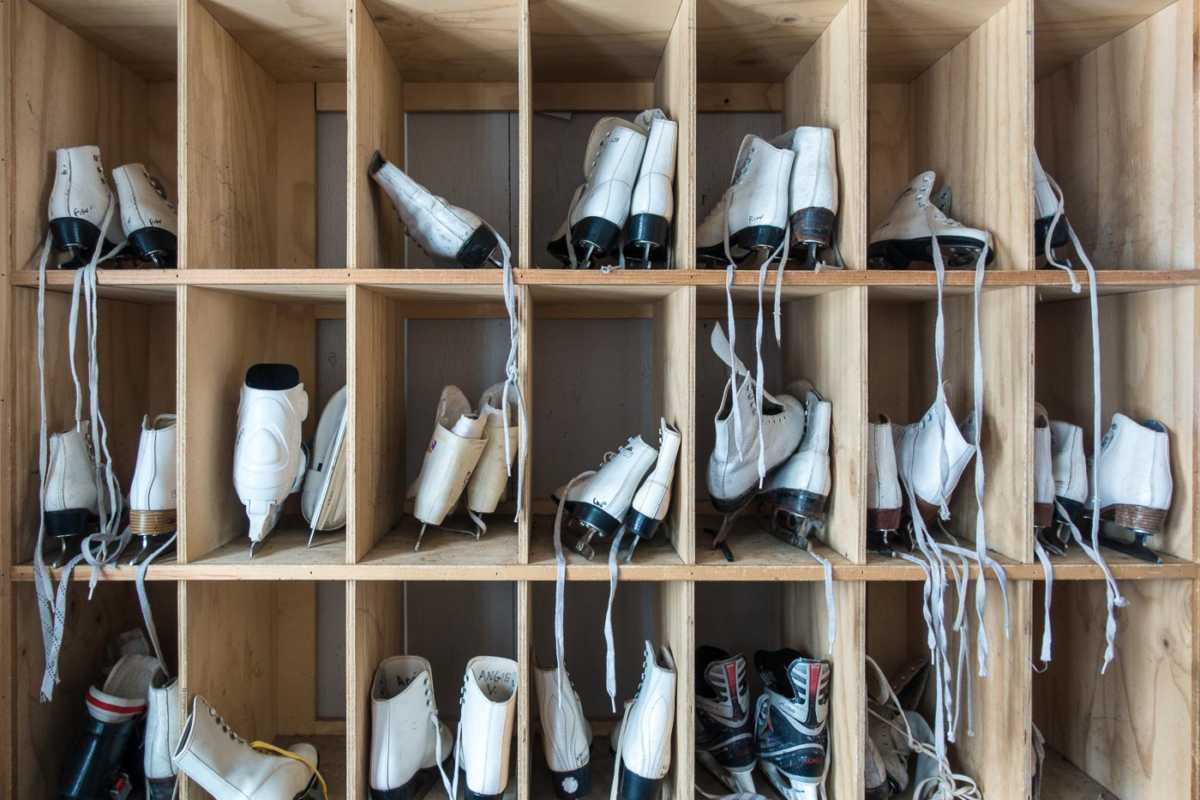 Ice skate on Lake of the Isles
Bundle up and you'll understand how important fresh air is to the locals, no matter the month. In Minnesota, "the land of 10,000 lakes," Minneapolis is defined by its own chain of lakes. Wisely, early city organizers declared all lakeshore be publicly held, so the lakes are ringed with paths and parkland. Enjoy a circuit around Lake of the Isles (closest to downtown), Bde Maka Ska (formerly Lake Calhoun) with its Uptown energy, or Lake Harriet in a sedate south Minneapolis neighborhood. Each is about 3 miles around.
Lake of the Isles features a skating rink and warming house. All Minneapolis parks with rinks offer free loaner skates on a first-come, first-served basis. Theodore Wirth Park provides even more winter equipment rentals and groomed trails for cross country skiing.
If you happen to be in town late January/early February, don't miss the "City of Lakes Loppet Winter Festival." Literally tens of thousands of people take to the lakes and parks for X-country skiing and other events. Ski, walk, bring your dog, pull a sled of hot chocolate and kids, and see ice sculptures, music, and candlelit trails. It's a blast.
Go Green: Indoor Parks
Sometimes the best medicine in winter is the sight of greenery and the scent of flowers. The Como Park Conservatory is a popular spot to revitalize the winter weary with a variety of indoor gardens, rare floral species, and free concerts.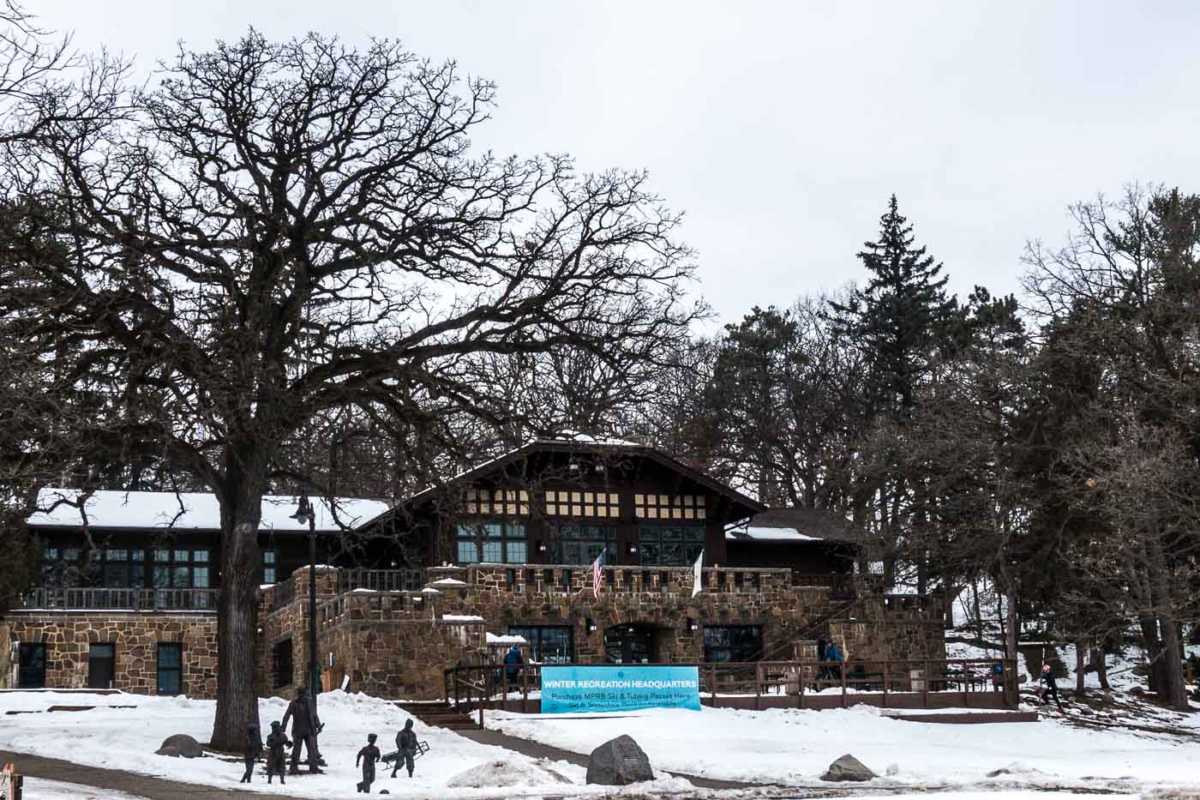 Shop Little, Shop Large: Ingebretsen's and Enclosed Malls
The little Scandinavian shop Ingebretsen's has served locals and visitors with an eclectic inventory since 1921. Part butcher shop, part gift and clothing store, this Lake Street store is a bit of a museum unto itself. Pick up gift items like lingonberry jam, cookie cutters, or home décor. Or find supplies for the sort of projects that keeps Minnesotan's occupied during the long winters: wood carving, needlework, or baking.
The Twin Cities were the home of the first enclosed shopping mall in the country. Southdale in Edina opened in 1956. Now they are home, too, to one of the country's largest malls and top tourist destinations, the Mall of America in Bloomington. These days, shopping centers, including the skyway-connected downtown areas, are revitalizing with new mixes of entertainment, lifestyle, and shopping experiences. So whether you are shopping or looking to stroll around without a heavy coat and gloves, these shopping centers are prepared for your visit. We include Rosedale and Ridgedale Centers on our list of winter escape routes, too.
Bend and Flex: Yoga or Bowling
To avoid cabin fever–that cooped-up feeling that comes with winter confinement–Twin Citians do their darndest to move, stretch, socialize, and avoid going insane. Yoga? Try the candlelight flow at Nordeast Yoga in the popular Northeast Arts District, where you'll be rewarded with some nice restaurant options later (Erte, Young Joni, The Anchor Fish and Chips). Or get out and bowl while you enjoy a beer. Bryant Lake Bowl in the LynLake neighborhood is popular for its food and live entertainment. Memory Lanes in south Minneapolis is a classic.
The popular YMCAs across the metro area welcome, of course, both visitors and residents. When locals tire of treading across icy sidewalks doing our trademark "duck walk," they head to indoor gyms or swimming pools, even if for a leisurely stroll around a track. Think of it as our wintertime Main Street.
Do a Target Run
What could be more local than losing track of time inside a Target Store? The corporate headquarters–and one of the first urban prototype stores–are in downtown Minneapolis on Nicollet Mall. Target employs some 26,000 folks in Minnesota, and finds high brand loyalty among those who remember the retailer's local roots in Dayton's Department Store. Find your gloves and scarves here, not to mention snacks, shampoo, and batteries. Stock up in case of a blizzard!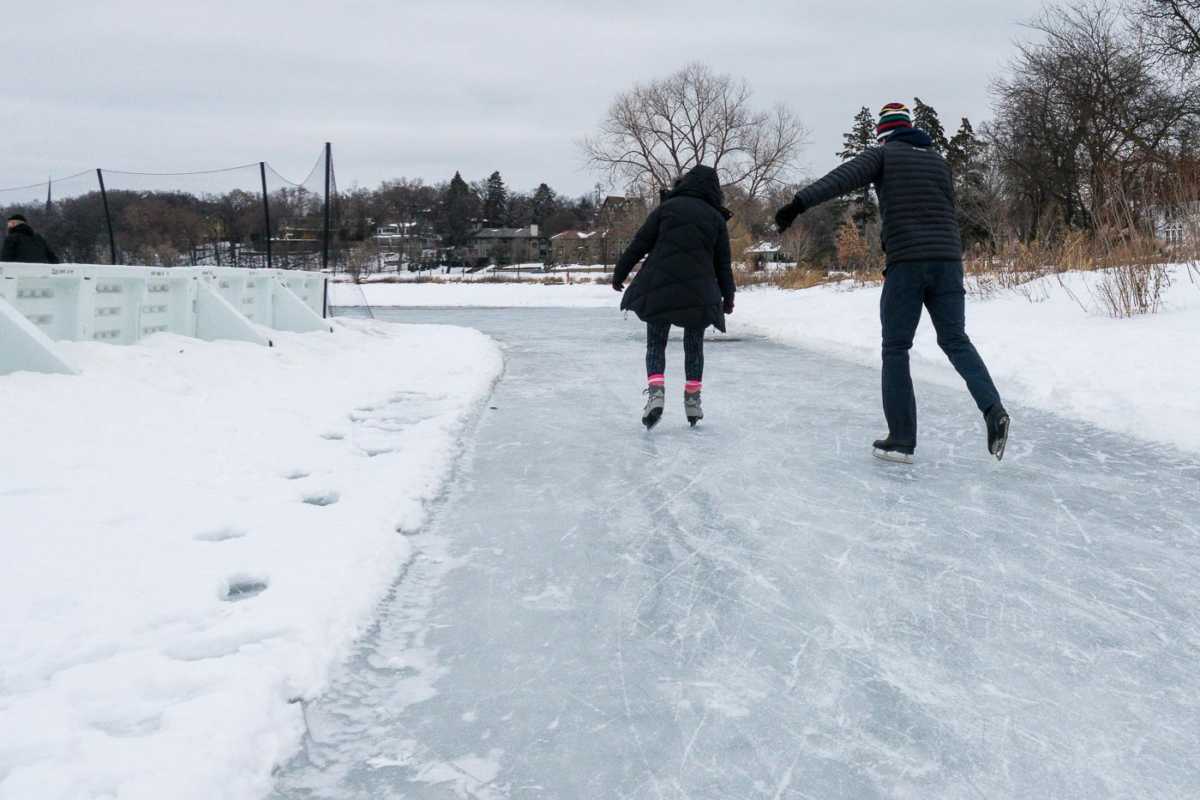 Thaw Out in a Museum
Get away from it all–the winter, the football, the daily news–by browsing through one of the world class museums in Minneapolis St. Paul. Minneapolis Institute of Arts, Walker Art Center, The Museum of Russian Art, and Weisman Art Museum are among our favorites. The lovely American Swedish Institute in one of Minneapolis' historic homes has expanded its gallery space and added a fine little restaurant, Fika. For something more quirky (and another slice of Twin Cities history), visit Bakken Museum, named for Medtronic founder and Minnesota native Earl Bakken. The Bakken focuses on medical instruments and discovery, including electricity and magnetism.
In St. Paul we love the revitalized Minnesota Museum of American Art, which fittingly reveals at the top of its home page  its location on native Dakhota Land. (That's pretty much the case for all of the metro area.) The nearby Minnesota History Center offers exhibits large and small, about both pop culture and historic periods, derived from its vast archives and creative curating.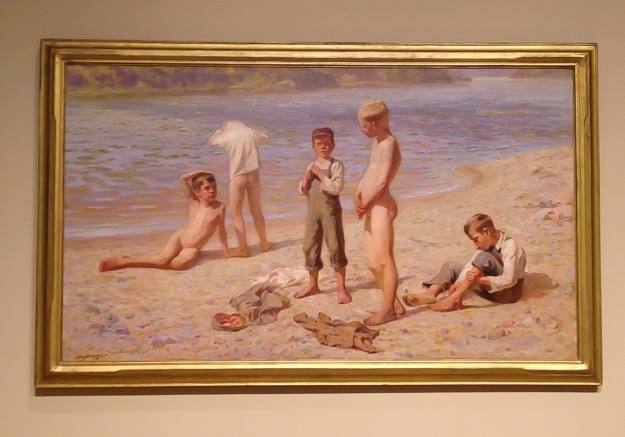 The Minneapolis Institute of Art, in particular, has flourished with excellent private and civic support. Built in 1915, the latest expansion in 2006 (the Target Wing designed by Michael Graves) increased exhibition space by 40%. While the top-notch temporary exhibitions are popular (usually involving an extra ticket charge) we can recommend free admission to the permanent collection any day of the week (except Mondays, of course). Departments include Asian Art; Arts of Africa & the Americas; Contemporary Art; Decorative Arts, Textiles & Sculpture; Paintings; Photography and New Media; and Prints and Drawings.
Besides the exceptional photography collection and Prairie School architectural rooms, we love MIA's decorative arts, the Asmat pieces from Papau New Guinea in the Oceanic collection, and the Native American collection. The Minnesota Artists Exhibition Program (MAEP) galleries are continually challenging and exciting.
MIA's website is remarkable for offering great searchability and information on individual works of art. Here's the story, for example, behind "Boys Bathing" by Alexander Grinager, pictured above.
From The Rake magazine which we published before setting out on these travels, here is a 2004 story about former MIA curator Cori Wegener, who rescued art from the war in Iraq. It's a contemporary version of the true World War II "Monuments Men" story. Wegener has since been named director of the Smithsonian Cultural Rescue Initiative (SCRI).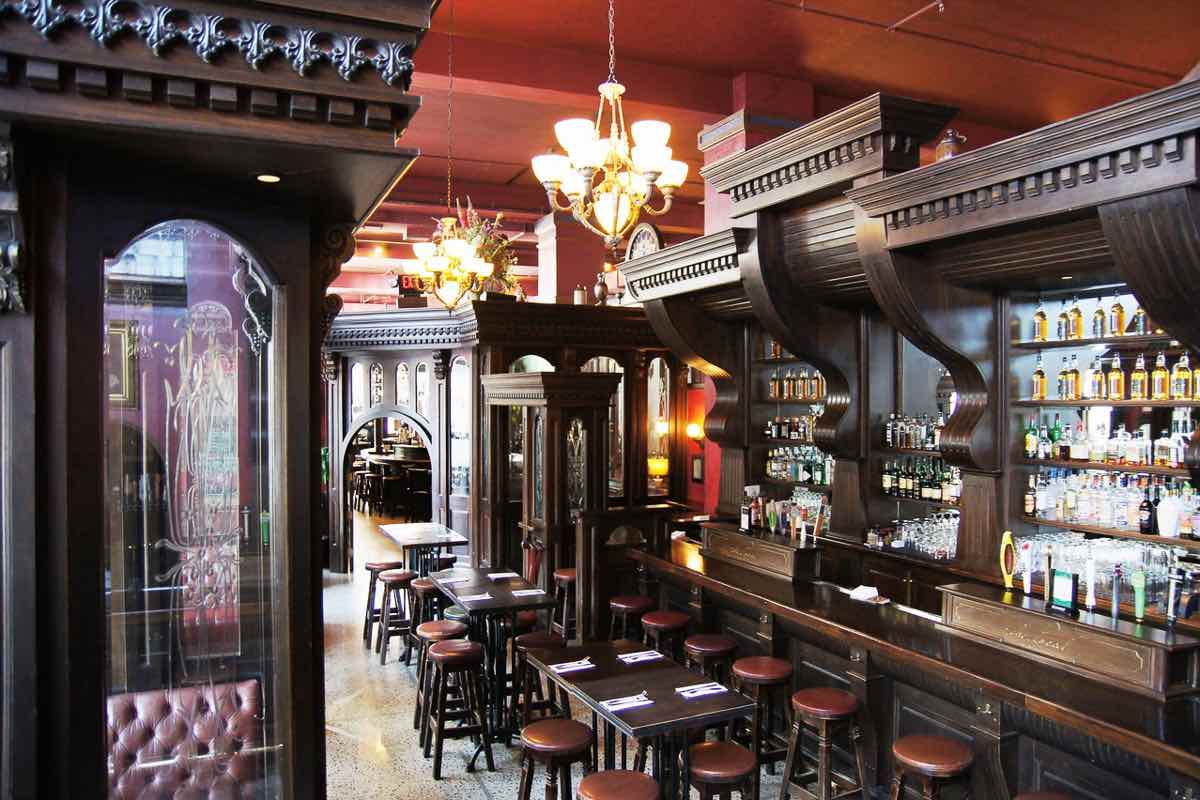 Pull Up a Chair at a Twin Cities Bar or Restaurant
There's nothing better than beating the cold with friends over a meal or happy hour. After all, not everything in Winter revolves around a frozen lake. Possibilities abound, but for pure welcoming atmosphere on a winter's day, try W.A. Frost. The historic building on St. Paul's Cathedral Hill, F. Scott Fitzgerald's one-time stomping grounds, features exposed brick, fireplaces, and a cozy wine cellar, all good backdrops to tasty food and cocktails. Their sister property is the famous Commodore Bar, beautifully restored to its prohibition era glory.
On the Minneapolis side of the river, we admire the good bar/restaurant combo at The Bachelor Farmer. These guys really expand on the notion of Northern food, serving during the day in the cafe and evening in the restaurant. On street level, their Marvel Bar offers both boozy and non-booze concoctions.
Or, it's easy to transport yourself seaside by ordering a plate full of oysters at Sea Change located in the Guthrie Theater building but worth a visit all its own.
For more recommendations from classic to trending restaurants in Minneapolis St. Paul, see Meet Minneapolis or Visit St. Paul websites for mouthwatering ideas.
Our dear readers know we always feel at home in a good Irish pub, no matter where in the world we are. Check out The Liffey in St. Paul and The Local in downtown Minneapolis (along with other Cara Irish Pub properties around town). Both the Liffey and The Local are strategically located for after work, pre-concert, or before/during/after most sporting events. The Local has the distinction of one time being the top seller of Jameson Irish Whiskey in the world. Hmmm.
One more beer stop worth noting: Surly Brewing Company is easily accessed from either downtown area, right near the Green Line train. We have lots of good things to say about Surly. It's kid-friendly, they serve great food, and they were the first brewery to break through state laws regulating on-site sales at production facilities.
Read a Book
Preferably, read a book while sitting next to a fire. The Twin Cities are one of the most well-read markets in the country, enjoying books, newspapers and magazines even as the world binge-watches series on television. The independent bookstores are also key to many great neighborhoods across the metro. We give you some pointers in this story about things to do in Minneapolis any time of year.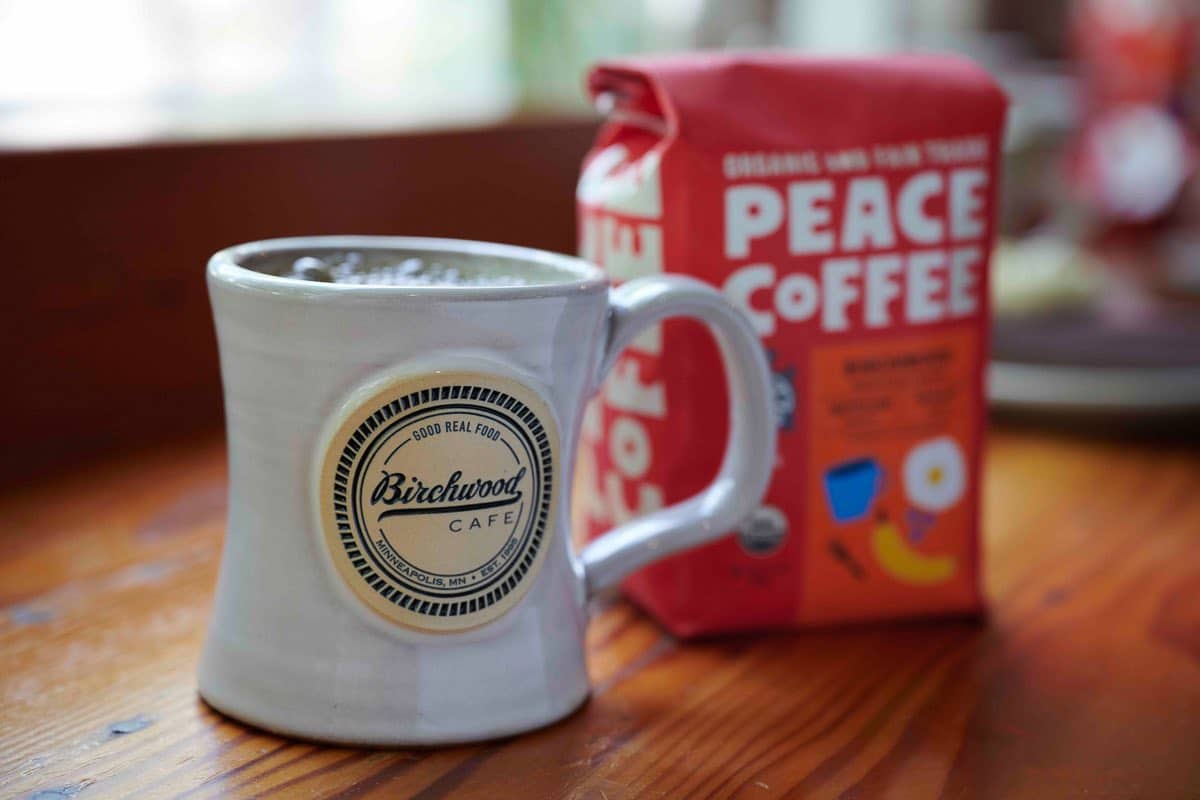 Perk Up at a Coffee Shop
Take your book or your laptop to the local coffee shop. Note well: Twin Citizens know isolation is an even greater danger in winter than cold toes. To survive January's cold temps and persistent cloud cover, we recommend a move to the local coffee shop to practice a little socialization. It will do us all good! Some of our favorite coffee locales are, not coincidentally, in some of our favorite neighborhoods, and most are full service cafes. All the better to park ourselves for a full day of work, meals included.
Finnish Bistro Coffee & Cafe. The Finnish pastries are complemented by all-day breakfast menu (quiche is king) and a good selection of soups, salads and sandwiches.
Hodges Bend. OK, we'll admit this coffee/cocktail bar appeals because of their tasty spiked coffee cocktails. And it's within walking distance of our MSP landing pad.
Black Dog Cafe. Really good food, really good coffee, in a really good space in St. Paul's artsy Lowertown district. Note this is near Mears Park and the St. Paul Farmers Market.
Dogwood Coffee. Now with four locations, Dogwood is sure to serve some local inspired gifts and gear along with your cup of Joe.
Birchwood Cafe. Go for the great seasonal menu ordered at the counter, and stay for the coffee. Eight menu changes per year showcase the freshest foods around.
Sebastian Joe's Yes, it's primarily an ice cream shop, but man does not live by ice cream alone. We start the day here for coffee and croissant.
Spyhouse. Wow, now six locations. This place is intense and focused on coffee and not much else. So expect laptops, earbuds, and some serious work going on.
The point is, winter can be embraced in Minneapolis St. Paul be heading outdoors or nesting inside. Just soak up as much daylight as possible, and get social!  Oh, and one more piece of advice: listen to your mother and wear a hat on the cold days.
When you're thinking of traveling, your first stop should be our Travel Resources page, where we list all the essentials you need to make your travels easier, cheaper, safer, and more fun.
You can also help yourself get ready for your travels by reading our Get Started Planning Your Trip Now page.
We love traveling–with the right gear. We've gathered a lot of the stuff we use to make travel more pleasant and efficient all on one page. Shop our Travel Past 50 Amazon page to find our favorite gear. If you purchase something from the store, Travel Past 50, as an Amazon affiliate, may receive a small commission at no extra charge to you. Thanks.
We never leave home without our travel insurance. Nor should you. Search for the travel insurance from Allianz that best meets your needs, whether it be an annual plan or a single trip.
You can see (and buy prints) of most of our travel photos in one place on this page.
Note: This post and other posts on TravelPast50.com may contain paid or affiliate advertising links. As an Amazon Associate we earn from qualifying purchases.