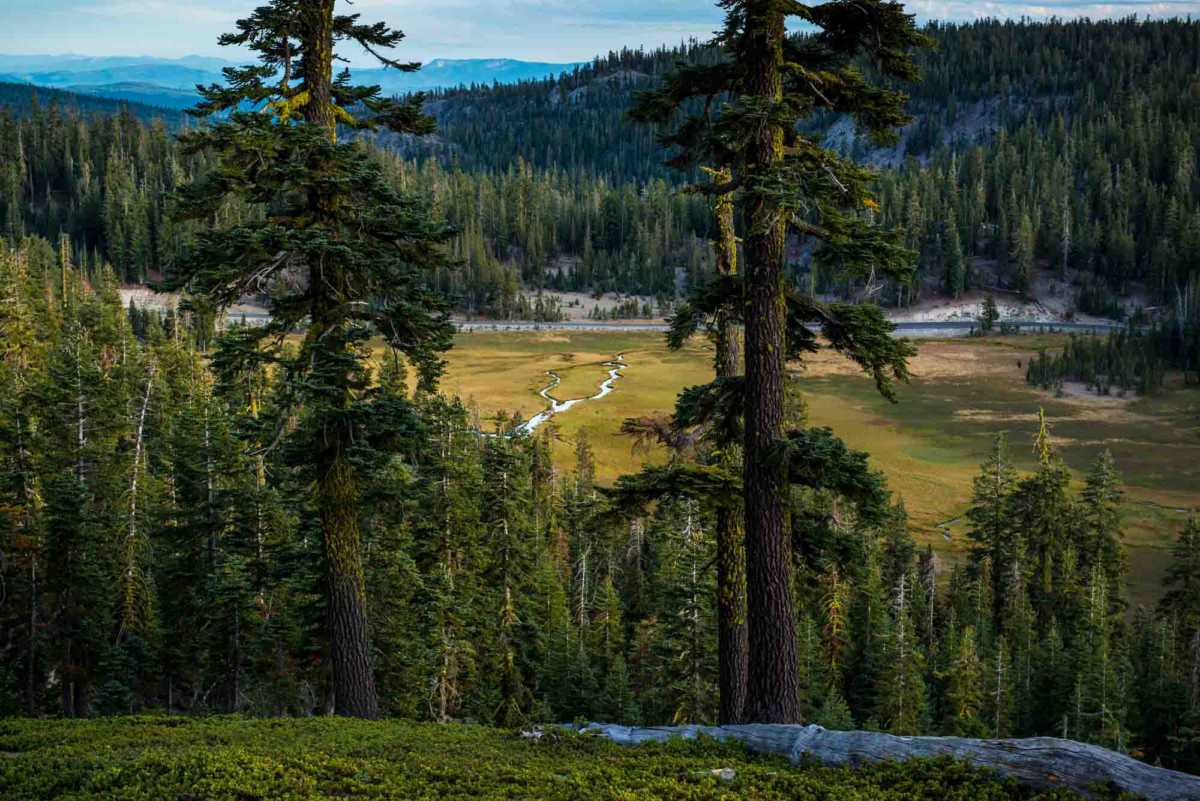 Lassen Volcanic National Park because we were coming from the north of the park and our motel was in the south. And our destination was a tiny town with only one restaurant that closed at 8. And it was a little after 7 and we were still about 30 miles away. And, you can't drive through a National Park that fast, especially one where the road climbs and falls over 3000 feet, and curves a lot while doing so.
So we didn't stop for photos except two times. One was to shoot burned out hillsides left from a big fire in 2012, and the other was to shoot over this meadow which we'd just climbed out of. The sun hit the water just about right, and was just starting to cast shadows on the opposite mountains and turn the bare volcanic stone bright blue in the evening light.
Didn't have to do anything to this shot in Lightroom other than darken the sky just a bit. And add a little clarity. Otherwise, this is pretty much just like it came out of the camera.
Nikon D800, 24-70 zoom at 60mm, ISO 200, 1/200 sec exposure at f/5.0.
I've recently updated my photo equipment page to account for a lot of recent purchases to enhance my kit, So please click here for more information.
You can buy prints of my photos–or just look at past photos–on my Travel Photos page.
By the way, you can help support Travel Past 50 by clicking on the link below to check out the great selection of camera gear at B&H Photo. It's where we've bought 99 percent of our stuff. Great prices and free shipping.
Get all our travel tips delivered to your inbox
Subscribe to our email newsletter