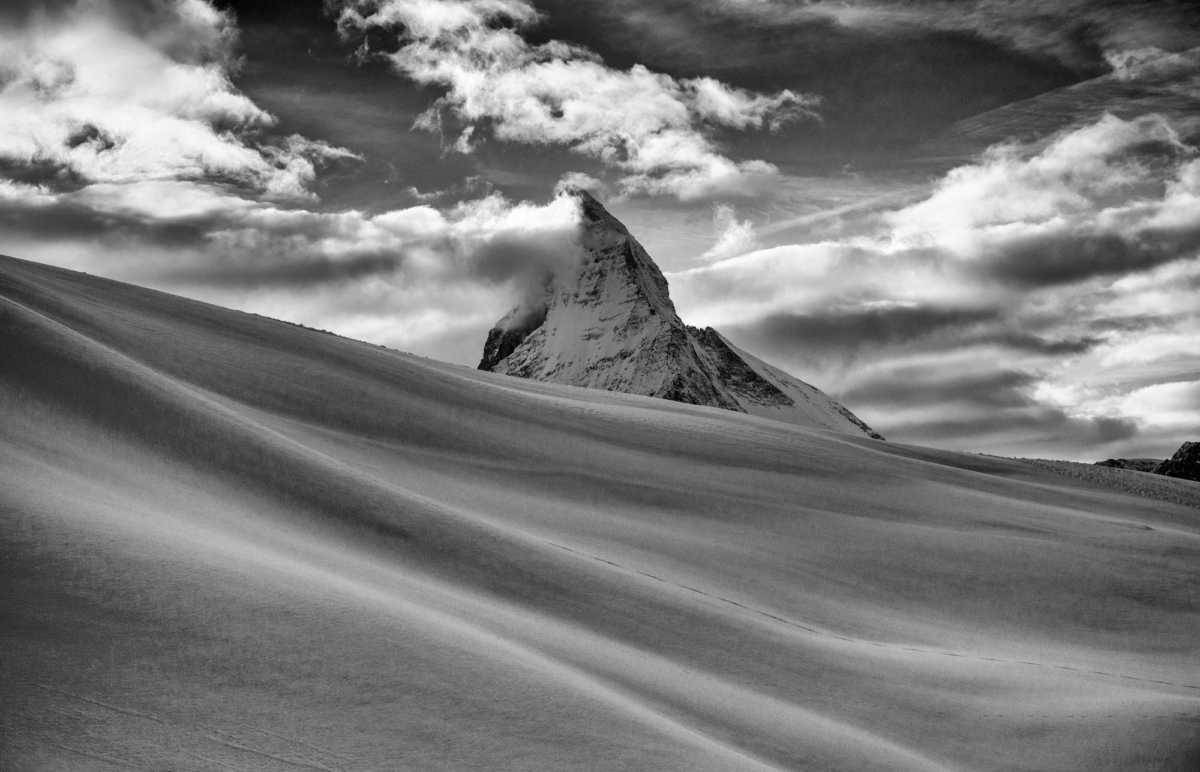 One reader asked to see some Matterhorn shots in black and white. So, here you go. If anything, the Matterhorn is even more striking in black and white. The play of light and dark, highlight and shadow is more apparent when you're not distracted by the brilliant cold color. The cold black and white mountain is more foreboding, more beautiful.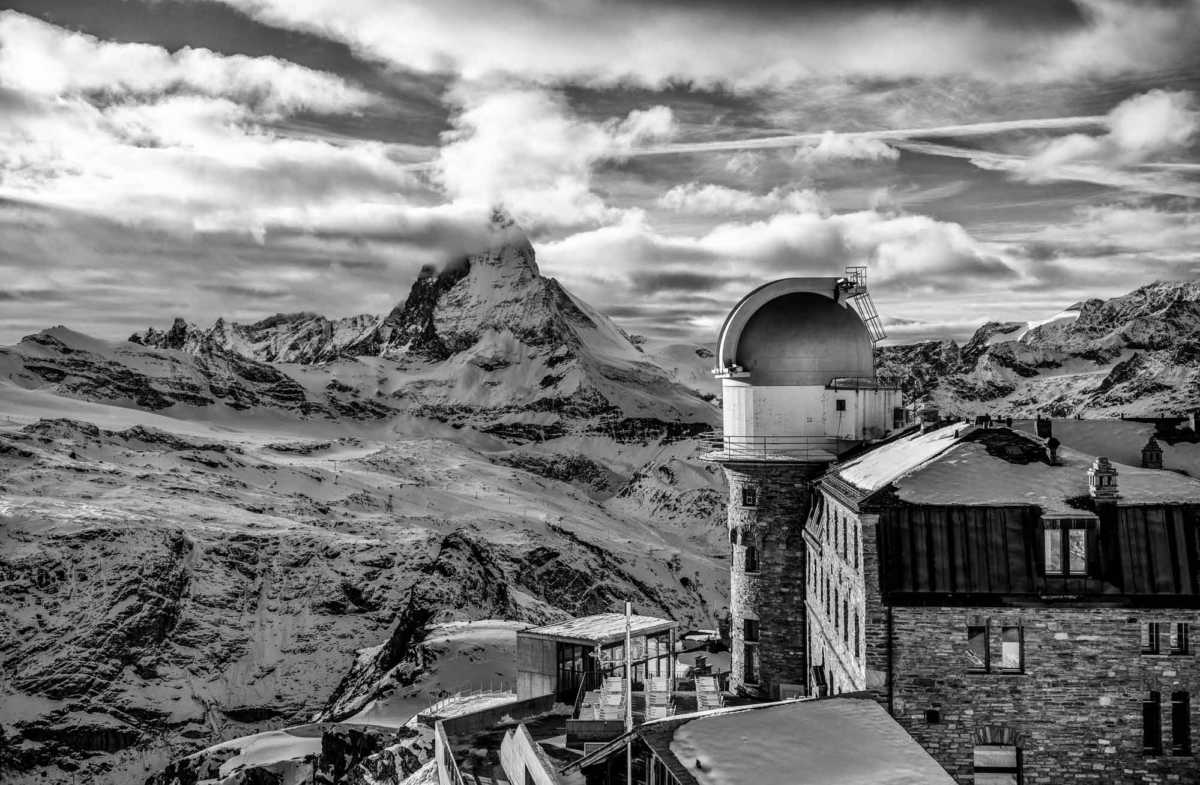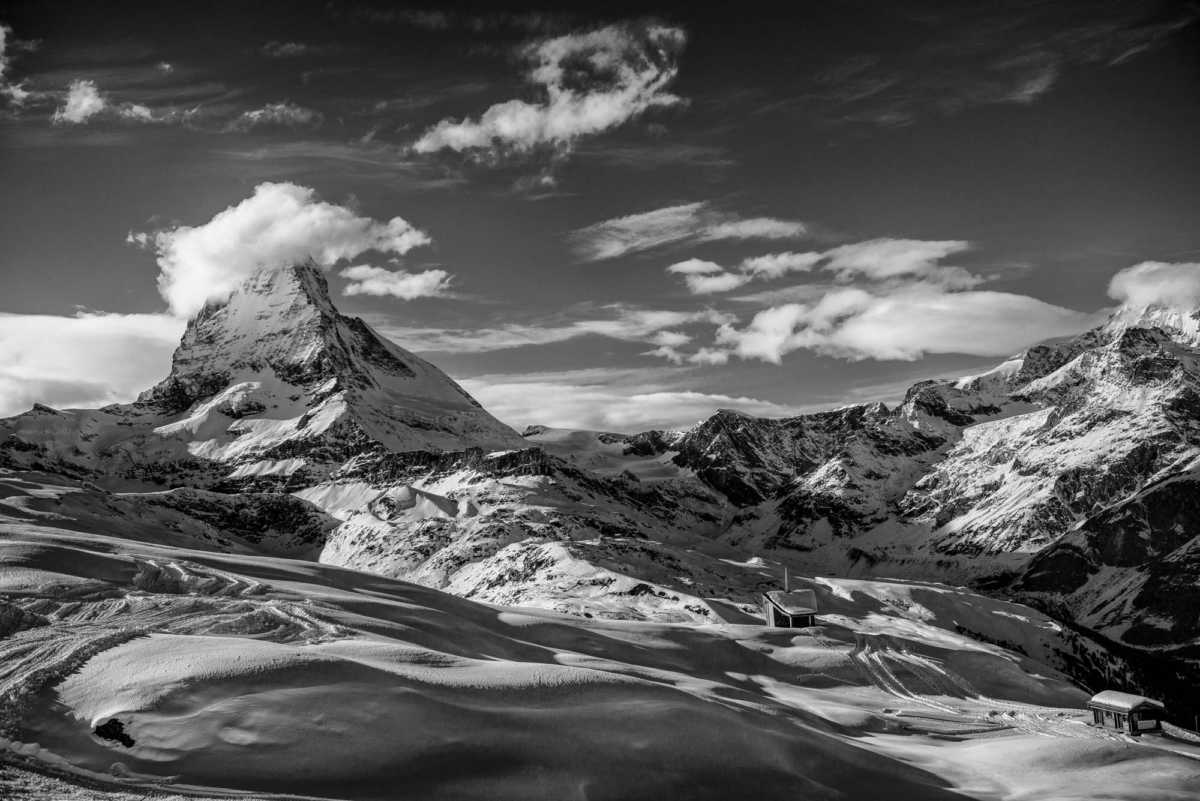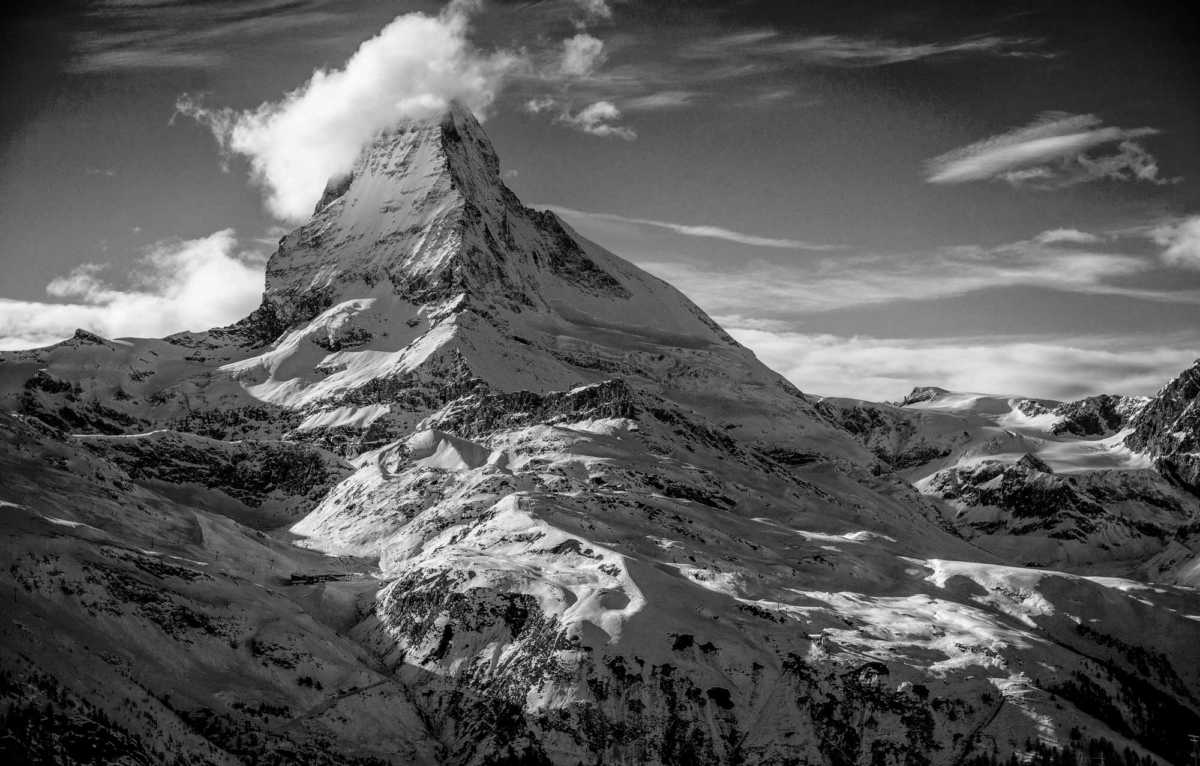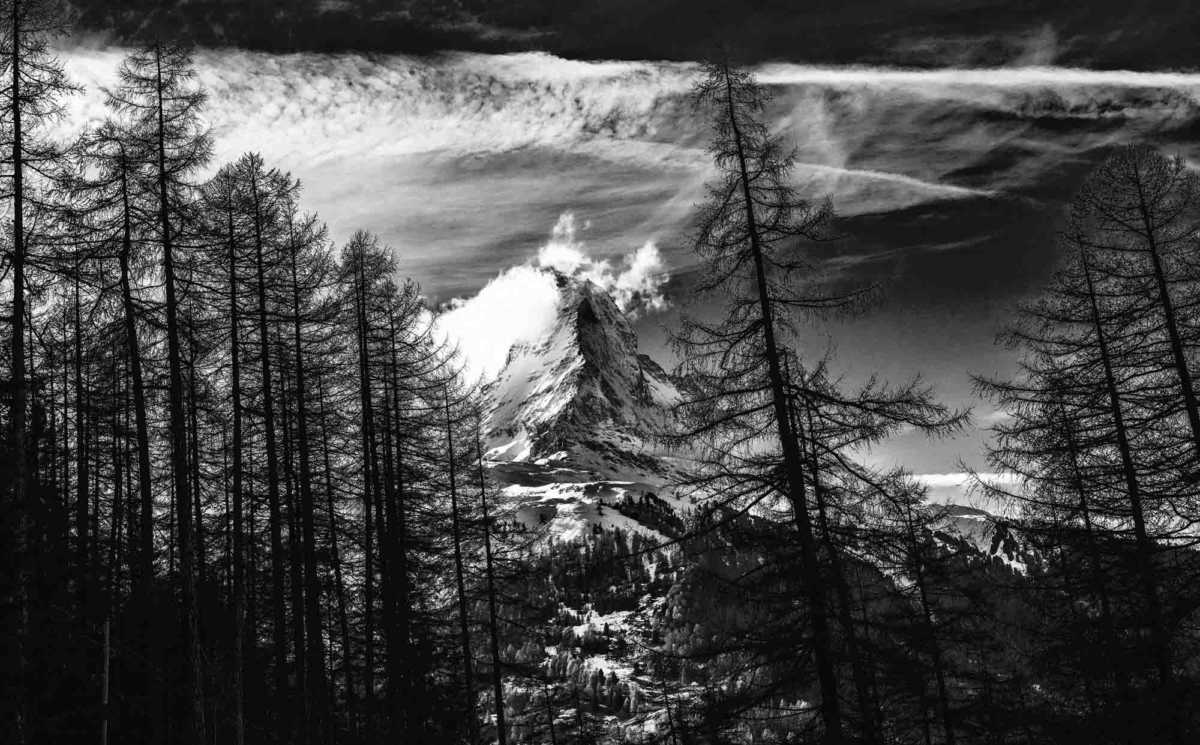 These Matterhorn shots were from the same shoot as the other Matterhorn post of color shots. Obviously.
I developed these shots by opening them in a program called Silver Efex Pro II, and manipulating them there. Silver Efex has several presets for converting color shots to BW. In this case, I used two of my favorites: High Structure Smooth, and Fine Art Process. It's a great program. I edit the shots first in Lightroom, doing most of the exposure adjustments there. Then export to Silver Efex Pro. After choosing a preset, usually the job is done.
Here are some other shots from the train in Switzerland, in particular, from the route of the Bernina Express, which is a UNESCO World Heritage site.
I've recently updated my photo equipment page to account for a lot of recent purchases to enhance my kit, So please click here for more information.
You can buy prints of my photos on my Smugmug page.
You can help yourself get ready for your own travels by reading our Get Started Planning Your Trip Now page.
We love traveling–with the right gear. You can check out a lot of the stuff we use to make all our travel much more pleasant and efficient all on one page. Click here to see it. If you purchase something from this page, Travel Past 50 may receive a small commission at no extra charge to you. Thanks.
Note: This post and other posts on TravelPast50.com may contain paid or affiliate advertising links.