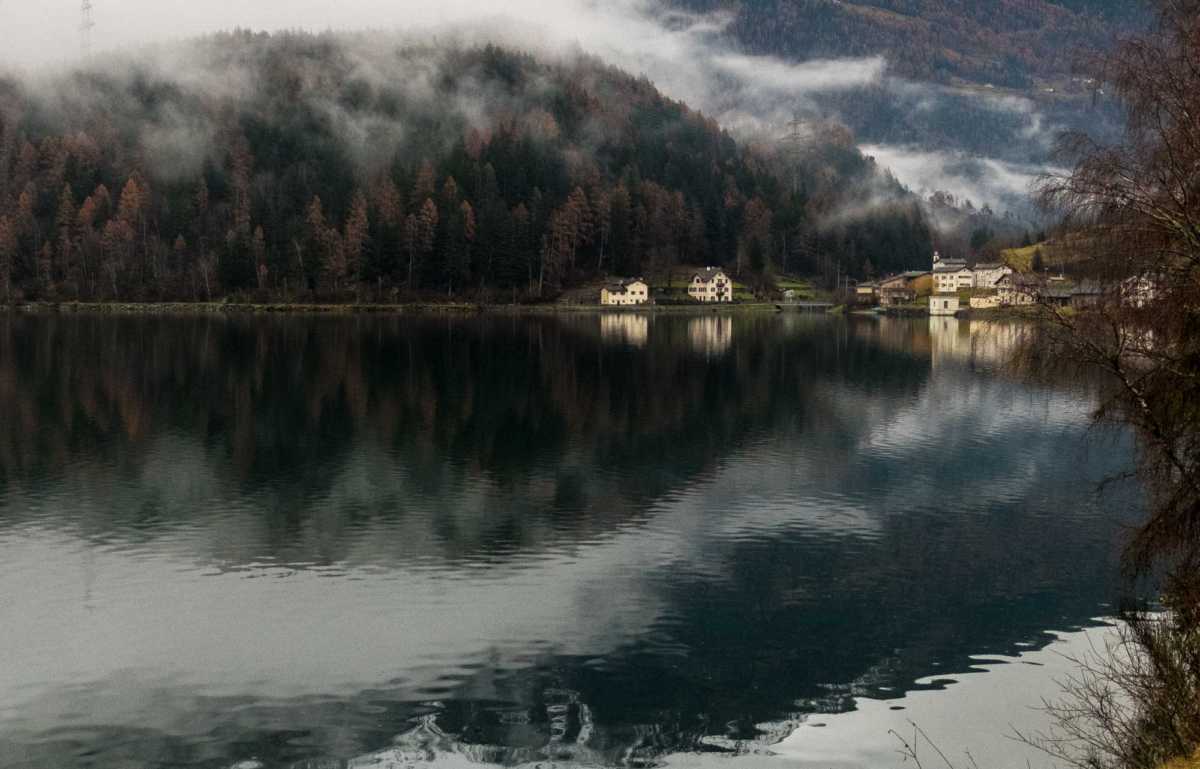 The Bernina Express Train, from Chur, Switzerland to Tirano, Italy, is, as far as I know, the only train route to receive Unesco World Heritage designation.
Quoting from the Unesco World Heritage website: "Rhaetian Railway in the Albula / Bernina Landscapes, brings together two historic railway lines that cross the Swiss Alps through two passes. Opened in 1904, the Albula line in the north western part of the property is 67 km long. It features an impressive set of structures including 42 tunnels and covered galleries and 144 viaducts and bridges. The 61 km Bernina pass line features 13 tunnels and galleries and 52 viaducts and bridges. The property is exemplary of the use of the railway to overcome the isolation of settlements in the Central Alps early in the 20th century, with a major and lasting socio-economic impact on life in the mountains."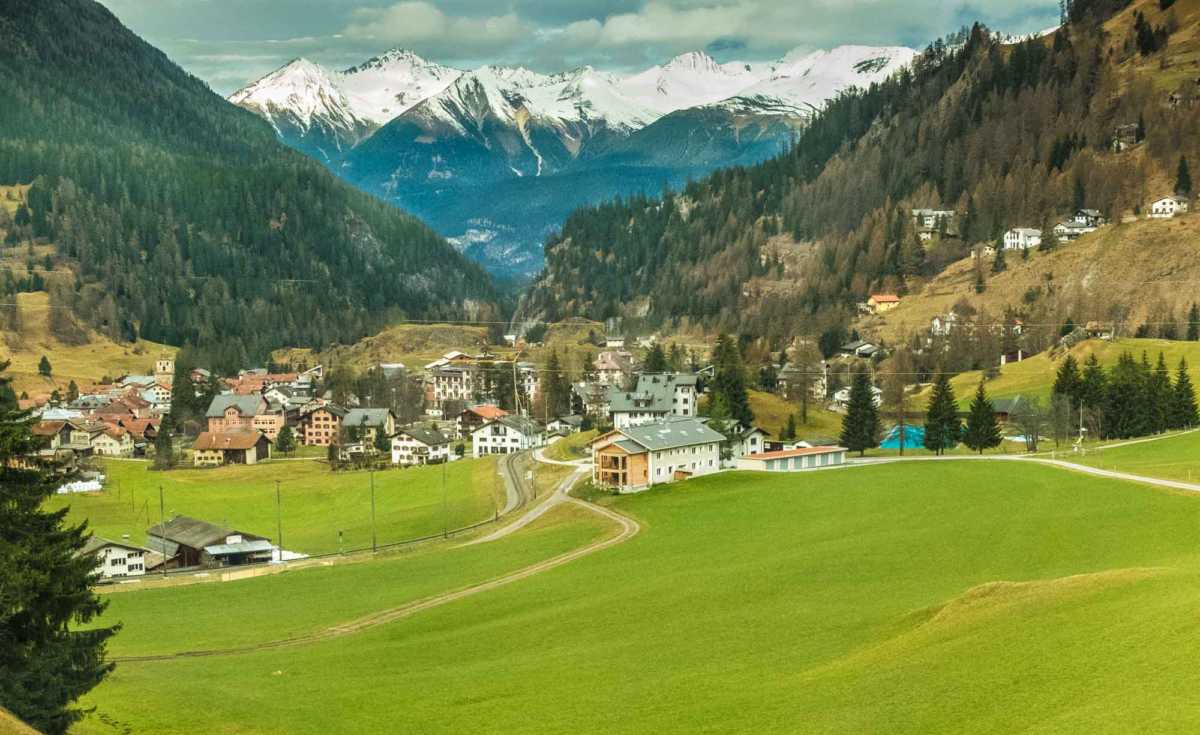 According to the Swiss literature, the designation relies not only on the impressive technical feat of getting a train up around and through all those Alps, but also upon the incredible views available from the Bernina Express train. That's certainly true as well.
The Bernina Express Train starts in Chur, Switzerland although there are other towns along the way where you can join it. You need reservations to be in the first class "panoramic" car. That car has windows that reach high and wrap into the roof of the car so you can see up at the mountains that are right next to you sometimes.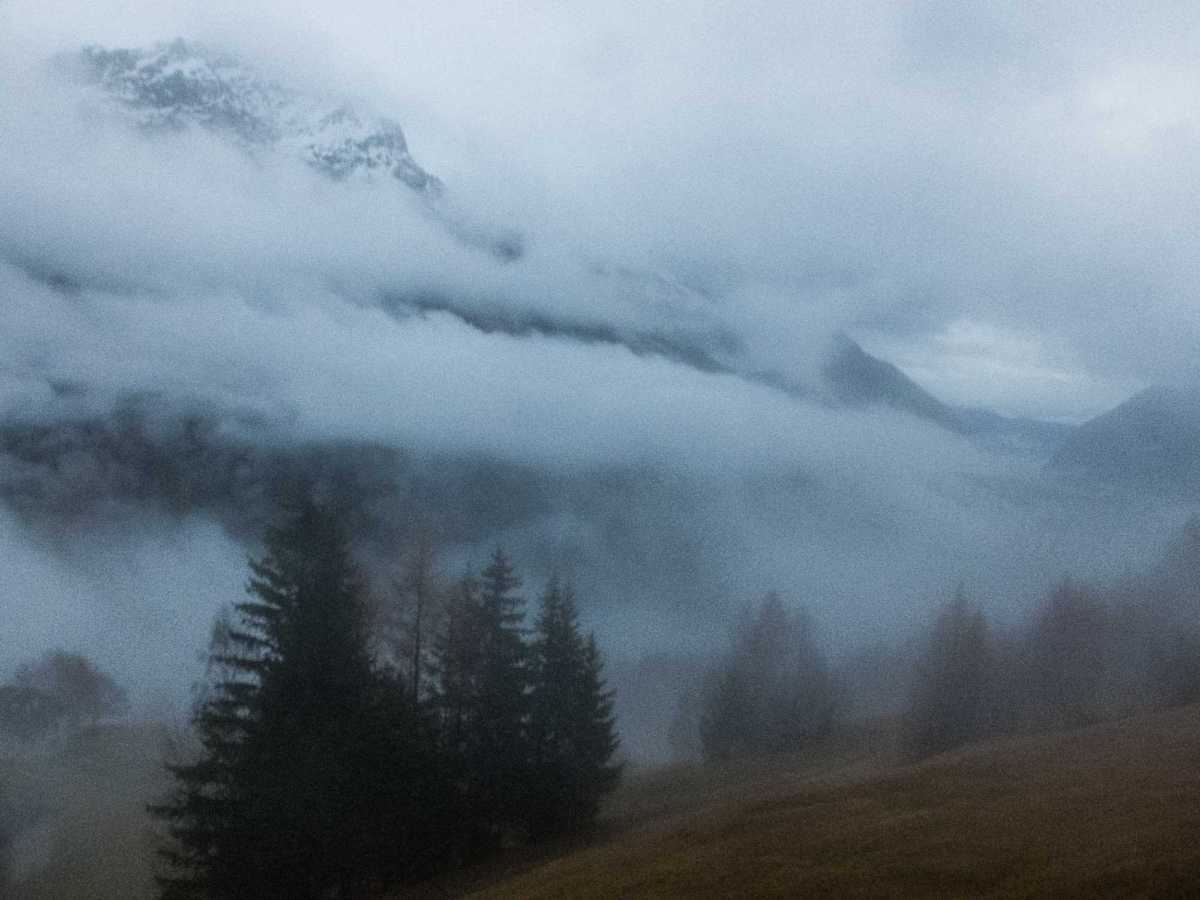 I was shooting these out the window of the Bernina Express Train as we chugged through the mountains. Unfortunately, unlike some of the other trains we've taken in Switzerland, the windows of the car did not open, so a lot of shots were made impossible by reflections in the train's glass. However, there was a small window on both sides of the car which did slide down. There were three photographers in the car we were in, and we pretty much took turns holding our cameras out the window and banging away in continuous mode as we passed various scenic tableaux.
I used my Fujifilm X30 on this day, set in shutter priority of around 1/4000 second at ISO 1000 to minimize shake and motion from the train. The train was passing in and out of micro climates pretty much every time it rounded or penetrated a mountain. Some scenes were dark and moody. Others a bit brighter, with some color available amid the gloom. Others presented only almost abstract scenes in the foggy white out.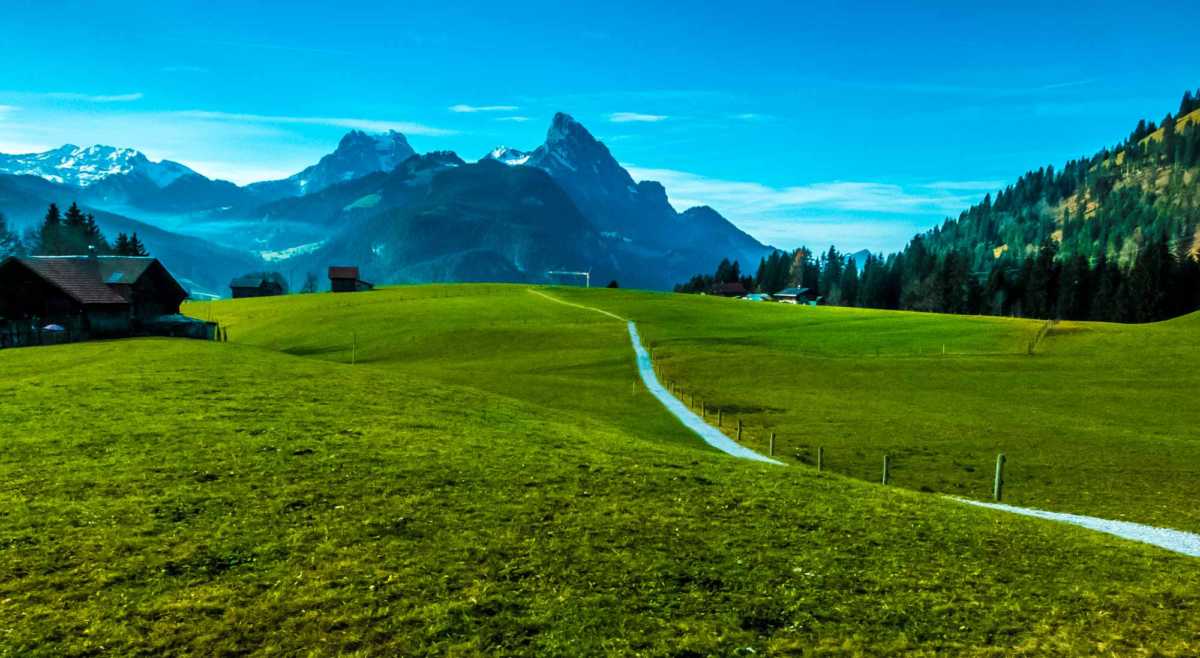 There are other very nice trains in Switzerland as well. At the suggestion of the Swiss Travel Pass folks, we also took the Goldenpass Classic train from Zweisimmen to Montreux. It's a replica of an old train that moves rather slowly though the twisting mountain passes. But all along the way, you're treated to views like these, which I shot out the train window.
This is definitely the way to go.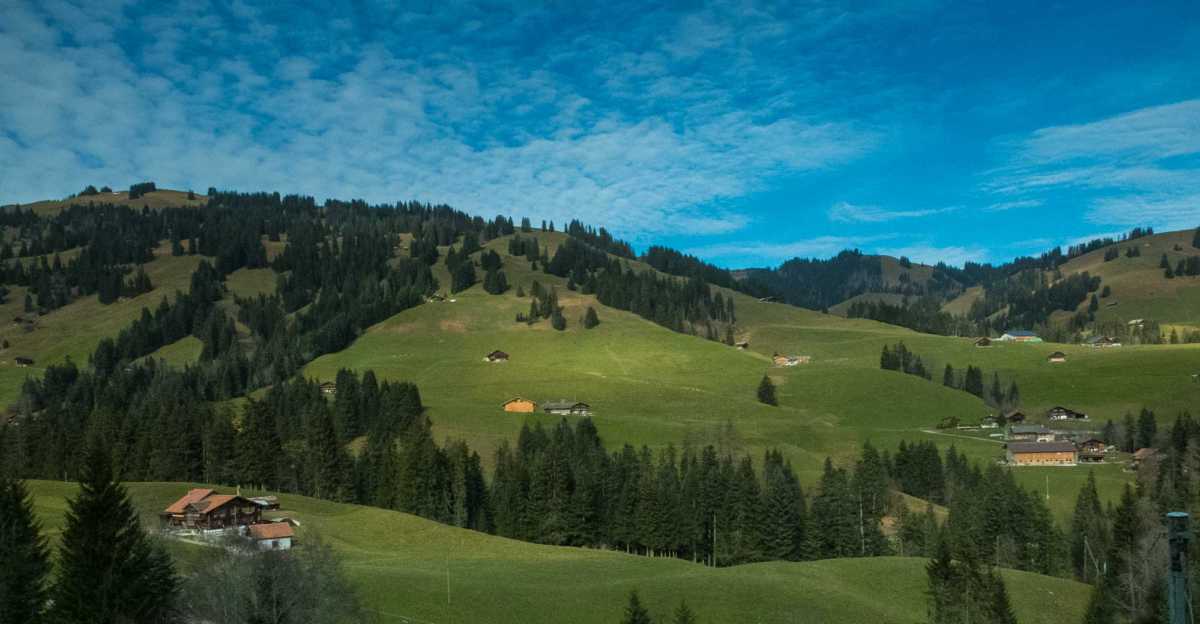 The Swiss Travel Pass is available in the US via Rail Europe. It is much more than just a train pass, as it also gives you access to local transport in most Swiss cities, boat and bus links, as well as entrance to over 400 museums.
And, I would be remiss if I didn't mention that both Eurail and Swiss Travel Pass have sponsored us on this trip to the tune of providing us with a First Class Eurail Pass and a Swiss Travel Pass.
I have other photos of Swiss mountains, the famous Matterhorn to be precise. Many of those photos were taken from the "cog" train to goes up the mountain from Zermatt. Here are Matterhorn photos in color, and in black and white, which I think are rather striking.
I've recently updated my photo equipment page to account for a lot of recent purchases to enhance my kit, So please click here for more information.
When you're thinking of traveling, your first stop should be our Travel Resources page, where we list all the essentials you need to make your travels easier, cheaper, safer, and more fun.
You can also help yourself get ready for your travels by reading our Get Started Planning Your Trip Now page.
We love traveling–with the right gear. We've gathered a lot of the stuff we use to make travel more pleasant and efficient all on one page. Shop our Travel Past 50 Amazon page to find our favorite gear. If you purchase something from the store, Travel Past 50, as an Amazon affiliate, may receive a small commission at no extra charge to you. Thanks.
We never leave home without our travel insurance. Nor should you. Search for the travel insurance from Allianz that best meets your needs, whether it be an annual plan or a single trip.
You can see (and buy prints) of most of our travel photos in one place on this page.
Note: This post and other posts on TravelPast50.com may contain paid or affiliate advertising links. As an Amazon Associate we earn from qualifying purchases.