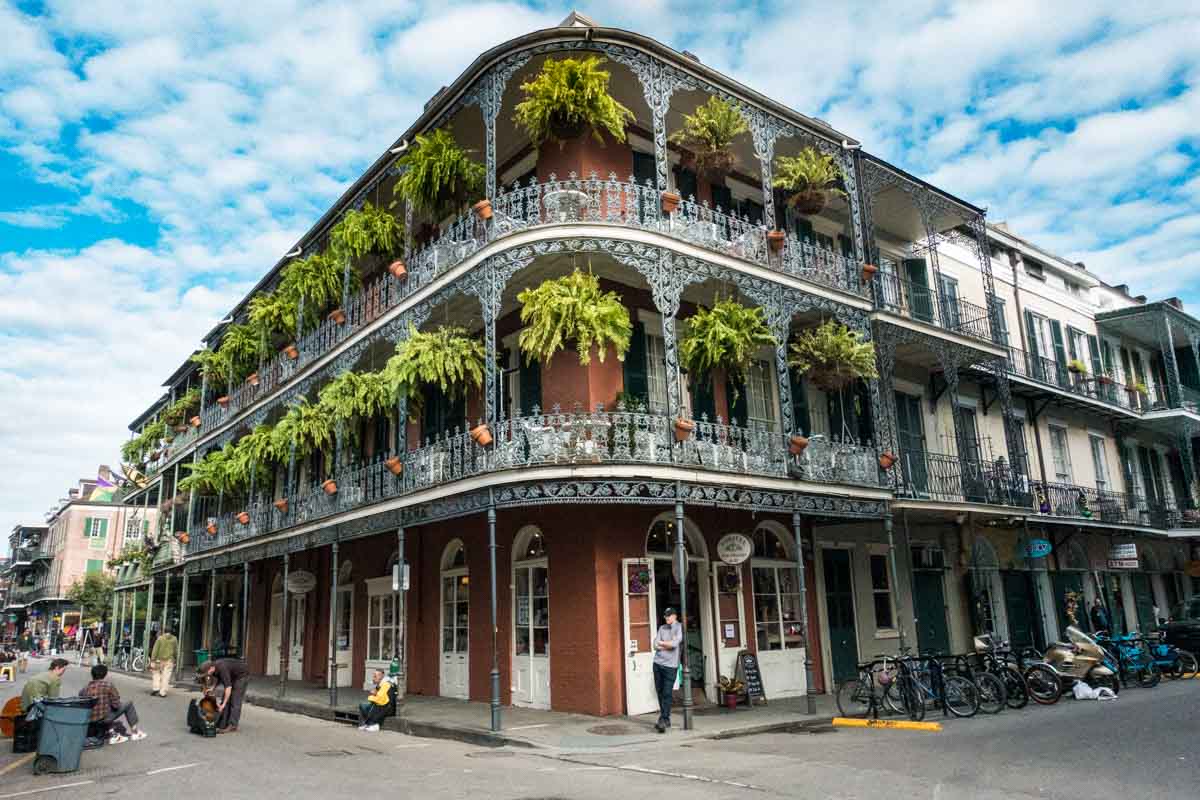 What a treat to have time to ourselves on this visit to New Orleans. No meetings or events, no agenda, just a pleasant, leisurely stay–our first since BK: Before Katrina.
We arrived predisposed to Cajun and Creole culture, having driven down from Lafayette in Louisiana's Acadian bayou country. So we were ready, armed with great suggestions from friends in New Orleans for sightseeing and attractions, where to stay and where to eat. Of course we'd be on the look-out for great music, too, during this late January visit.
New Orleans is its own world, different from any other city in the country, as this story in a recent edition of GQ so ably describes:
"New Orleans is another kind of America. If the United States had been primarily French instead of British, African instead of European, catholic instead of protestant, hedonistic instead of puritanical, it might all have been like this. But it wasn't and it certainly isn't, so the fabled city known as NOLA is unique."
–Robert Elms, gq-magazine.co.uk, February 2019
For many visitors, including us northern Protestants, the urge might be to push hard, party hard, see all there is to see in a hurry. But to "let the good times roll" means…let them roll. Don't push, and New Orleans will well up to meet you. That's our first tip.
In our post about nearby Lafayette and the Acadiana region, we promised tips for combating pain and misery in New Orleans. The loss of the New Orleans Saints to the LA Rams in the NFC Championship game the date we arrived had placed a decided damper on the spirits of the city. Couple that with some serious dental pain for Tom, and we were happy to indulge in a cocktail or two and take it easy in NOLA. In this somewhat passive state, we discovered some ways this unique city represents 'another kind' of America.
Where to stay in New Orleans
To see New Orleans as it is when the world isn't looking, stay outside of the French Quarter. We found a great AirBnB just west of the Garden District and a block off Magazine Street. The neighborhood's rich in shops and restaurants, but is mostly filled rows of double shotgun homes on residential streets. Our one bedroom place (the owner lives in the other half of the duplex) would be perfectly comfortable for a month. We didn't use either the well equipped kitchen (we ate out) or the front porch (too rainy and chilly), but we did consume the gifted King Cake! It's an easy walk to the Garden District or to the Charles Street Trolley. Our tip: find a place to stay in New Orleans outside the French Quarter.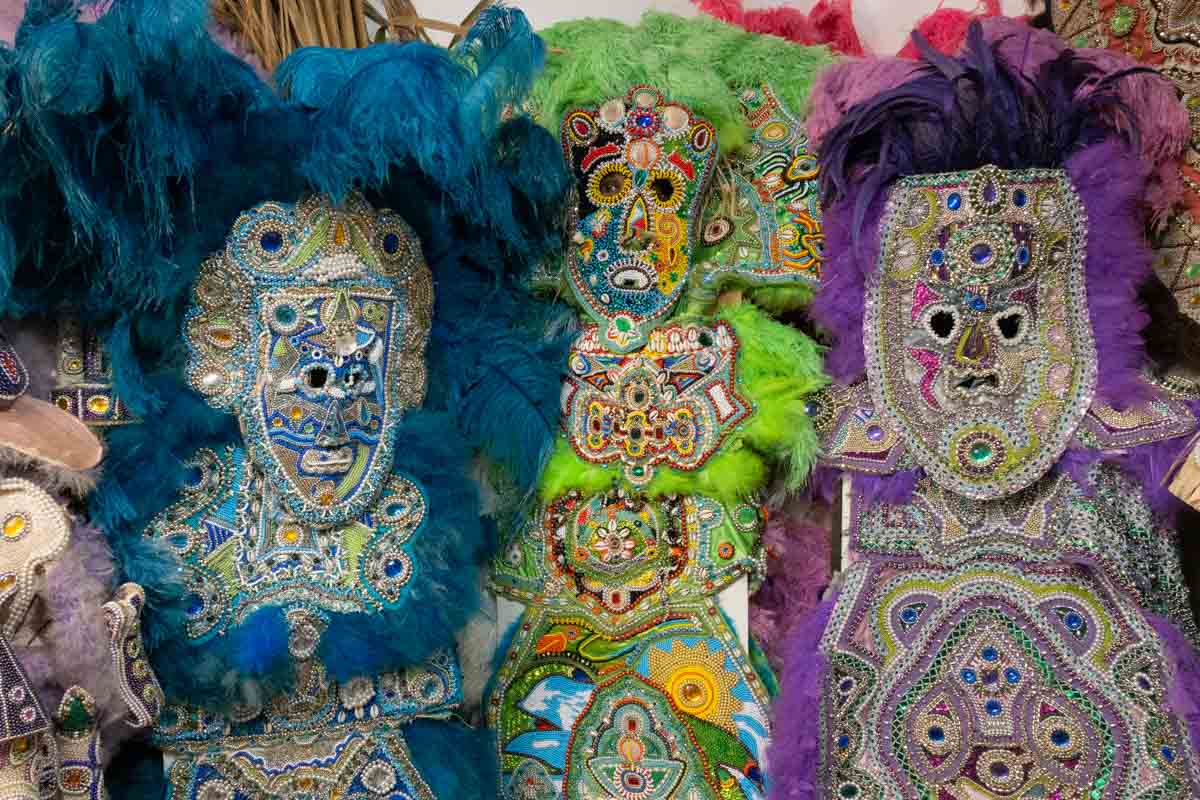 What to see in New Orleans
The National World War II Museum
We had our doubts about the World War II Museum (would the contribution of a 93-year-old shed light on her deceased veteran husband?) but a variety of people encouraged our visit. What we found is an immense and still growing museum dedicated to the military history of World War II. It's evenly devoted to European and Pacific fronts, and features a good introductory film narrated by Tom Hanks, the Boeing Center with bomber and fighter planes, and many oral histories, videos, and interactive displays. Why is this in New Orleans? The Higgins boats (landing boats used on D-Day) were designed and built in New Orleans; WWII historian and author Stephen Ambrose is from New Orleans. The museum, founded in 2000 and now connected with the Smithsonian, requires more time than you'd think.
Backstreet Cultural Museum
Thanks to our friend Tami for pointing out this little gem. The Backstreet Cultural Museum displays Mardi Gras costumes and historic information about the Afro-Indian creole cultures who meticulously create these works of art. The owner and collector of all these artifacts, Sylvester Francis, may be sitting out on the front stoop of the former funeral home building in New Orleans' Tremé neighborhood.
Lafayette Cemetery #1
Visitors love New Orleans' attractions that deal with haunted history and voodoo. What better place to start than this cemetery in the Garden District? We just wandered around on our own.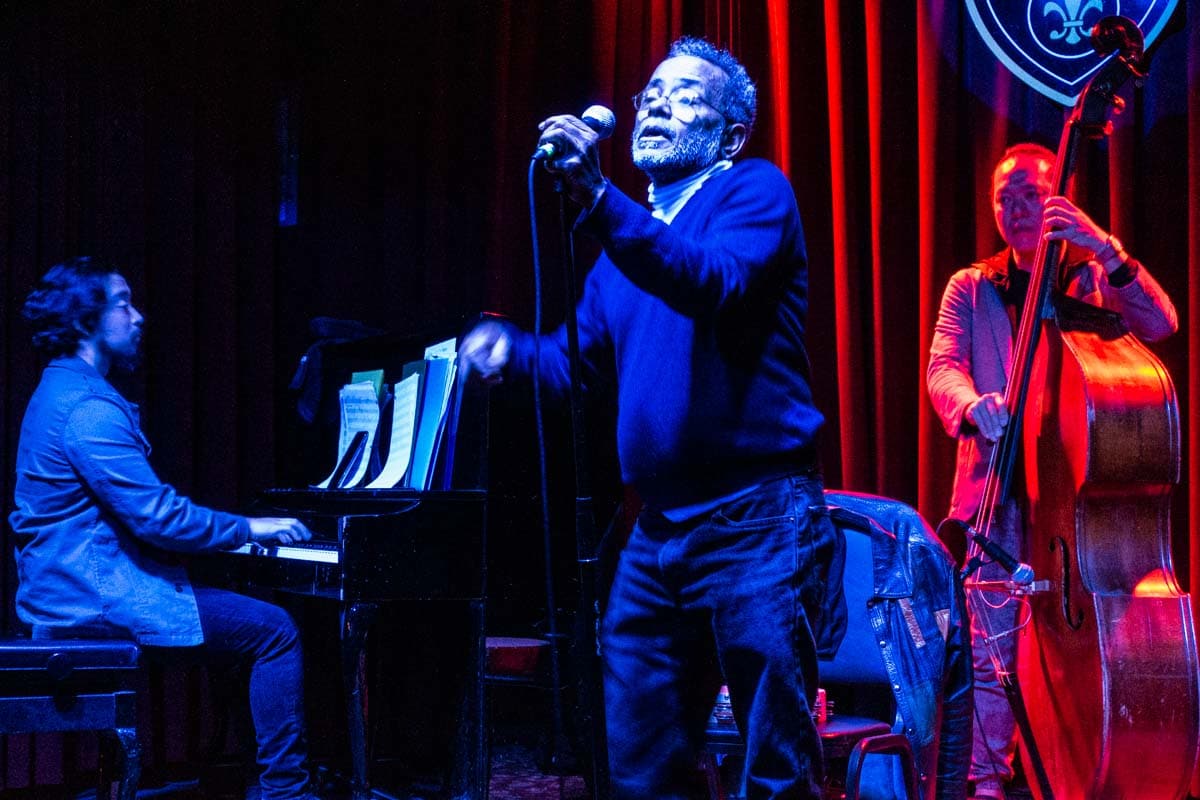 Frenchmen Street
A few blocks over from the brochure-defined French Quarter is this street lined with live music venues, craft markets, record shops, and hole-in-the-wall bars and cafes. On the street you'll meet the bon vivant alongside buskers. We spent a Monday evening in dba, frequent home to jazz singer John Boutte. Listen to him here while you read on.
Shopping
Just a heads up: you can get lost in any number of antique shops, art galleries, and flea markets in practically any neighborhood. In the French Quarter, we browsed in the Jamie Hayes Gallery where we found a few gifts to take home. (Feather earrings, but don't spoil the surprise.)
Jackson Square
Lots of visitors head to Jackson Square in the morning to sample the famous beignets at Cafe du Monde. We wandered through at dusk, instead, and sat a spell with a palm reader. She had us pegged…and pointed us in the direction of a couple local, not-touristy bars.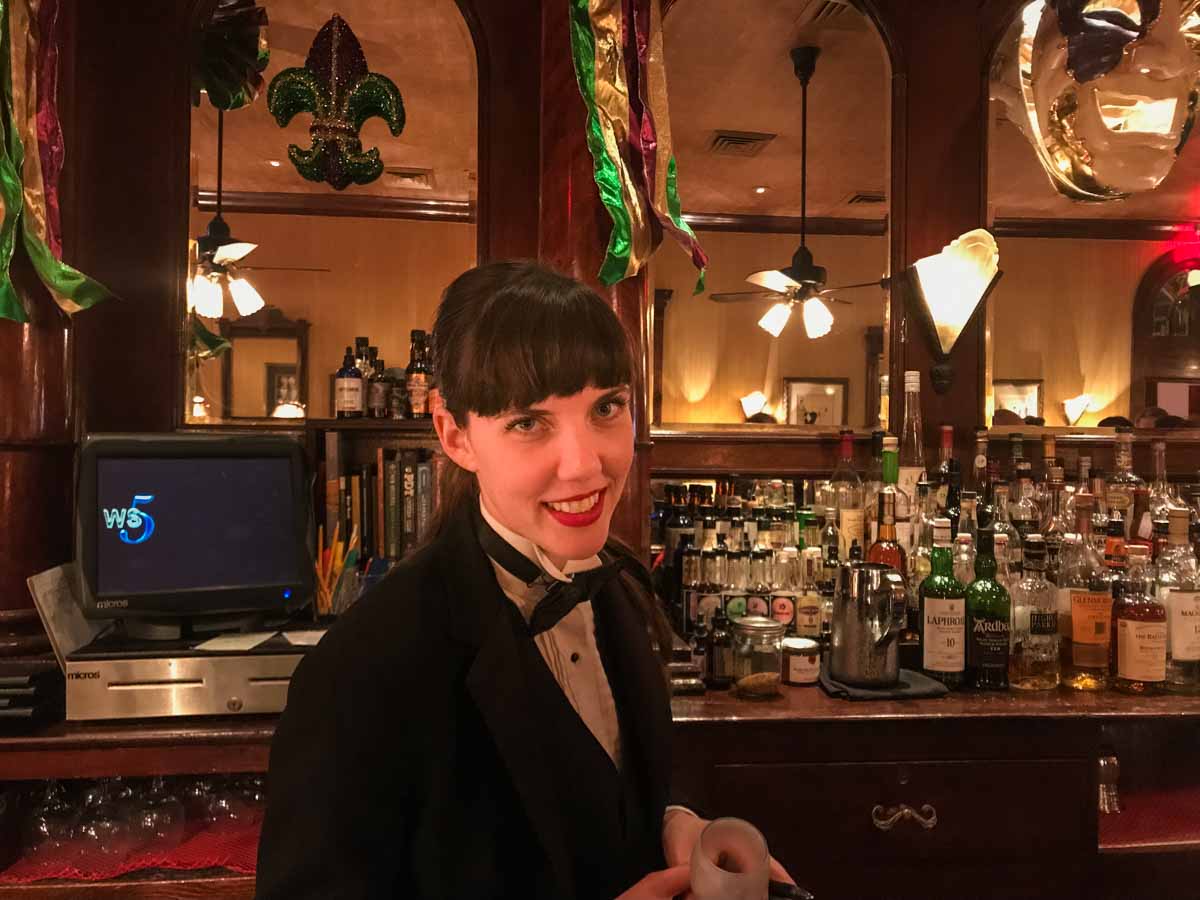 Where to eat and drink in New Orleans
Mahony's
Little did we know when we stumbled into this place late on a Sunday evening, when other places were closing down, that Mahony's is widely known for its Po'Boy sandwiches and seafood platters. I felt like I'd hit the jackpot, eating my seafood Po'Boy with coleslaw and a beer, watching the end of the other football game that day, the AFC Championship. Bonus: walking distance from our AirBnB.
Cavan Restaurant
Also in the neighborhood on Magazine Street, this lovely looking restaurant was recommended to us by another local friend who was celebrating a birthday at Cavan Restaurant. Next time, Elle, with advance notice, we'll meet you there!
The Vintage
Their offerings are clearly lettered on the front window: Coffee, Beignets, Wine, Bubbles, Bites. This Garden District establishment is a cozy place to fuel up any time of day. Try the breakfast biscuit, and add an assortment of beignets or muffins for good measure.
Carmo
Thanks again to a friend's suggestion! This "tropical cafe and bar" near the National World War II Museum offers a fusion of Asian and Caribbean cuisine in a vibrant space with art gallery and bar. Three of us sampled caipirinha and other specialty cocktails and beers, kottu, creole avocado, ceviche, rice and beans. Cafe Carmo is vegan friendly. We're definitely going back for more.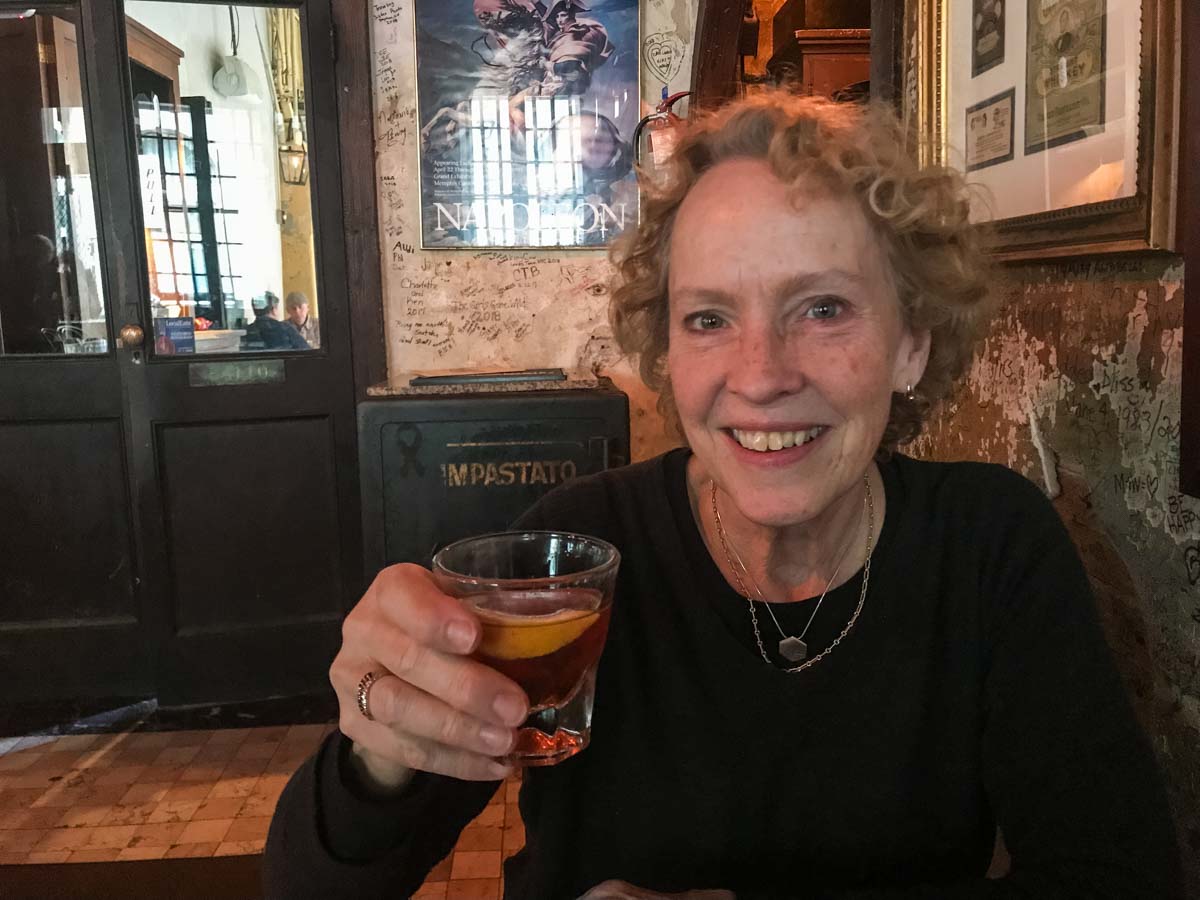 Napoleon House
Here's a classic place a couple blocks off Bourbon Street. Our waiter had probably served there for 35 years, and made us feel like we could spend the afternoon there, which we did. Our red beans and rice and jambalaya provided sustenance while we sipped our drinks. Napoleon House offers the famed Louisiana Sazerac cocktail with optional absinthe. They're also credited with inventing the summertime gin-based Pimm's Cup cocktail. Had I known….
French 75 Bar at Arnaud's
A civilized place with history, French 75 Bar at Arnaud's serves award winning cocktails. But it's just the sort of place we like for a light dinner. Pull up a stool at the bar and enjoy excellent fare like souffle potatoes, escargot, boudin wontons, or a selection of cheeses. Then, just ask for permission and you'll be directed upstairs to view a wonderful Mardi Gras exhibition along with precious historic photos of the restaurants' owners and iconic French Quarter scenes.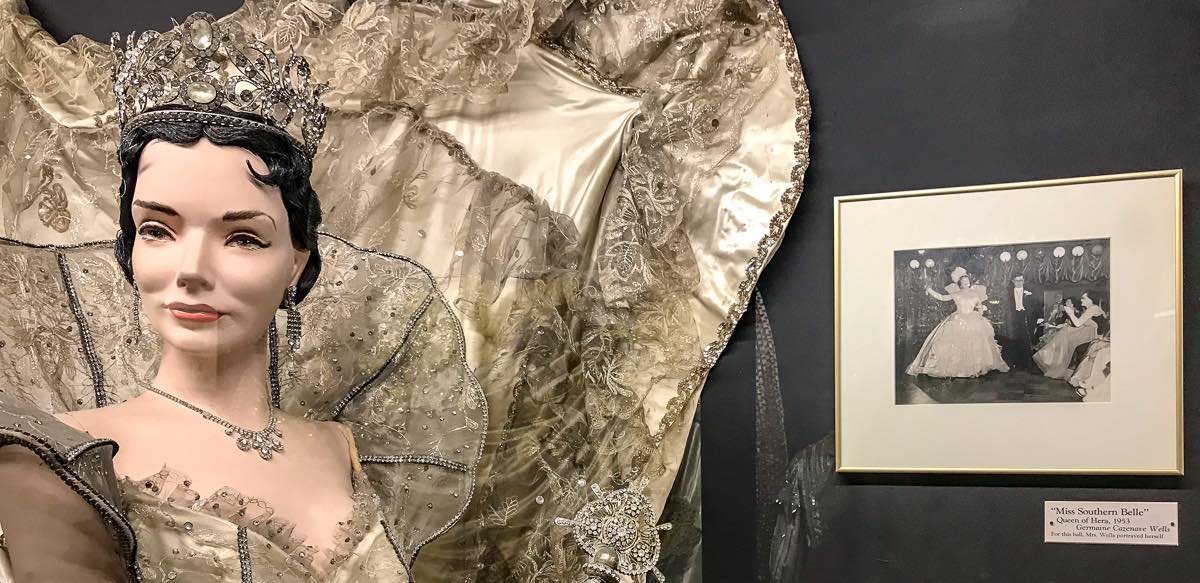 Harry's Corner
Now we get down to basics at Harry's Corner Bar. Expect an opinionated bartender, good prices on standard drinks, no food, and no website. 900 Chartres Street (at Dumaine Street).
Woodies at MRB
Recommended by our palm reader as a good local joint with cheap eats and dozens of beers and ciders. You'll find games and TVs, too. MRB stands for Mississippi River Bottom, 515 St. Philip Street.
As we settled into the finer points of New Orleans, we had a notion to just stay for a few weeks longer. (We tend to imagine ourselves living everywhere we travel. And everywhere we travel feels a bit like home.) Yes, New Orleans is unique, unlike any other city in the States. And to that we say, Yes! There are snowbirds, for example, who prefer to return habitually to their Midwestern enclaves in Florida or Arizona each winter. Instead, we wondered, why wouldn't we want to take a winter break in New Orleans, and truly get away from home.
For a slightly different take on this story, listen to our contribution to Travel Writers Radio, with a lead-in track from John Boutté. Enjoy!

Read our recommendations for including Lafayette in your Louisiana itinerary. Day trips, road trips, small towns, and all the best music and food are within a couple hours drive from New Orleans. Also, as long as you're in the neighborhood, you are going to want to know about the legend of Evangeline.
Note: Some of the links above are affiliate links. If you make a purchase on the linked sites, Travel Past 50 may make a small commission at no extra charge to you.
If you want to save or share this story, pin it to one of your USA Travel boards.