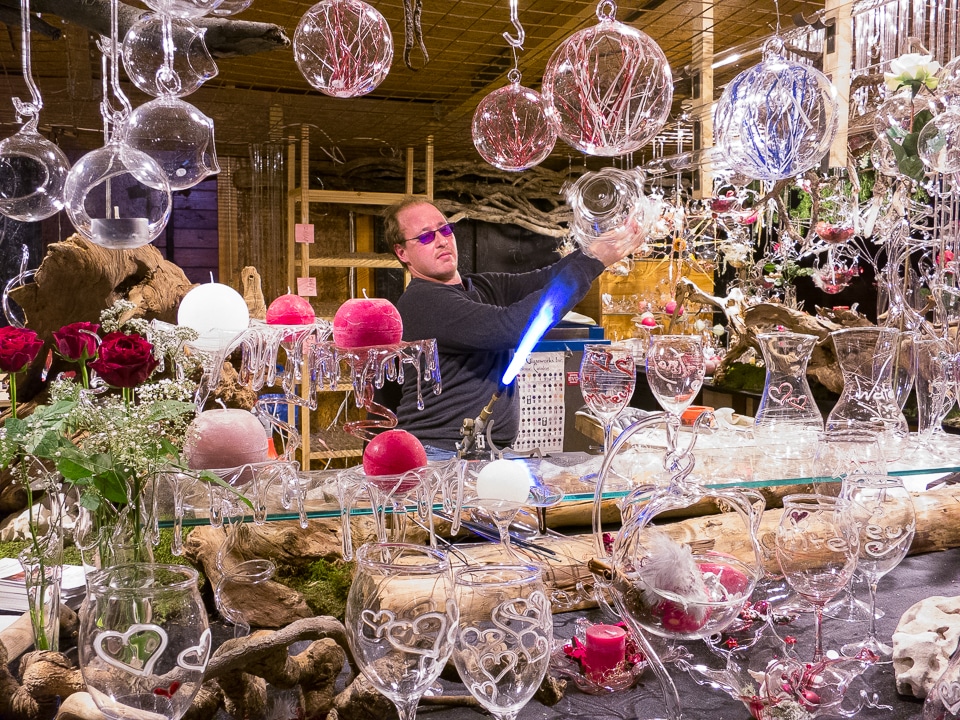 The last two years, we've had the fortune to be in Europe for the Christmas markets. It's not something we'd been terribly aware of before, but now that we've seen them in six countries, I must say we're becoming fans.
So far, we've been to the Christmas markets in Prague, Budapest, Vienna, Colmar, Strasbourg, and now Montreux. They all have their strengths, which usually is a wide variety of handmade Christmas ornaments and gifts. And, there's the food. My favorites are the cinnamon volcano cakes in Prague and the sausages in Vienna. Only one didn't offer enough variety of food. (I'm talking about you, Colmar.) But we'll cut you some slack because a healthy glass of heated wine was only €2. That's a deal. Especially when you had to pay 5 Swiss Francs for the same size glass at Bern's Onion Market this week.
But, while the food is fun, the crafts are often amazingly imaginative and beautiful. We got to watch this guy in Montreux make a beautifully abstract light fixture almost from scratch. I was amazed at his skill, and how he somehow didn't set himself on fire.
Get all our travel tips delivered to your inbox
Subscribe to our email newsletter