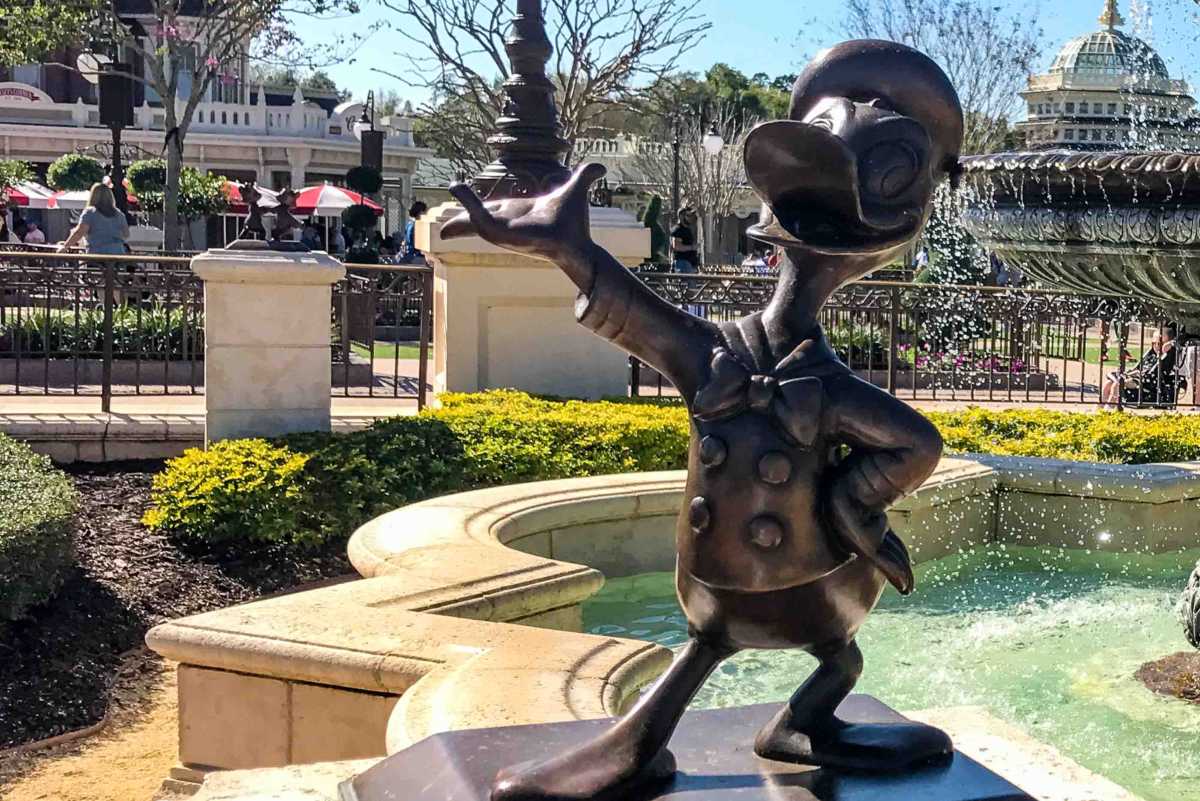 We felt pretty good about our travel arrangements to Cuba via Orlando in January. Take a look. Now you can fly to Cuba for a Cuba vacation that starts–or ends–at Disney World.
Now that some restrictions have been lifted by the U.S. government and you're more likely to be booking your own airfare rather than joining a charter, we recommend checking airfares to Havana via Orlando. You'll skip the hassles of the larger international Miami airport, you might save some dollars because low fare flights to Orlando are almost as plentiful as to Vegas, and you'll have a chance to check in on Walt Disney World. That's what we did.
Fly to Cuba via Orlando
From our home airport of Minneapolis-St. Paul, for example, we booked round trip to Orlando on Sun Country, and then round trip Orlando to Havana on Jet Blue.
We have family in the Orlando area, too. So we planned several nights in the area, starting with  a couple nights in easy range of the airport and Disney World. Though our Disney visit was secondary to our Cuba itinerary, we're happy to report that the Magic Kingdom and Epcot are still the great escapes they're meant to be.
One day was hardly enough to reacquaint ourselves with the territory. Last time we visited Disney was probably in the early 1990s. A lot has changed, but Main Street USA still screams Americana, song and dance, and awestruck toddlers meeting friendly Disney characters. In addition to the Magic Kingdom and Epcot, theme parks include Disney's Hollywood Studios and Animal Kingdom. And on top of that, water parks, golf courses, a sports complex and several resorts beg for extended stays.
The biggest change at Disney World is the handy Fast Pass system, a way of reserving a timed entry to your favorite rides and attractions. Along with the Disney Experience phone app, it's now really pleasant to plan your visit and find your way around the Magic Kingdom. Up to three timed entries can be reserved, and once you've used those, you can book others via your phone or kiosks. Each attraction has a separate line for these Fast Pass reservations. This system eases lines throughout; we didn't wait more than about 15 minutes for a ride, even when we weren't in the fast lane.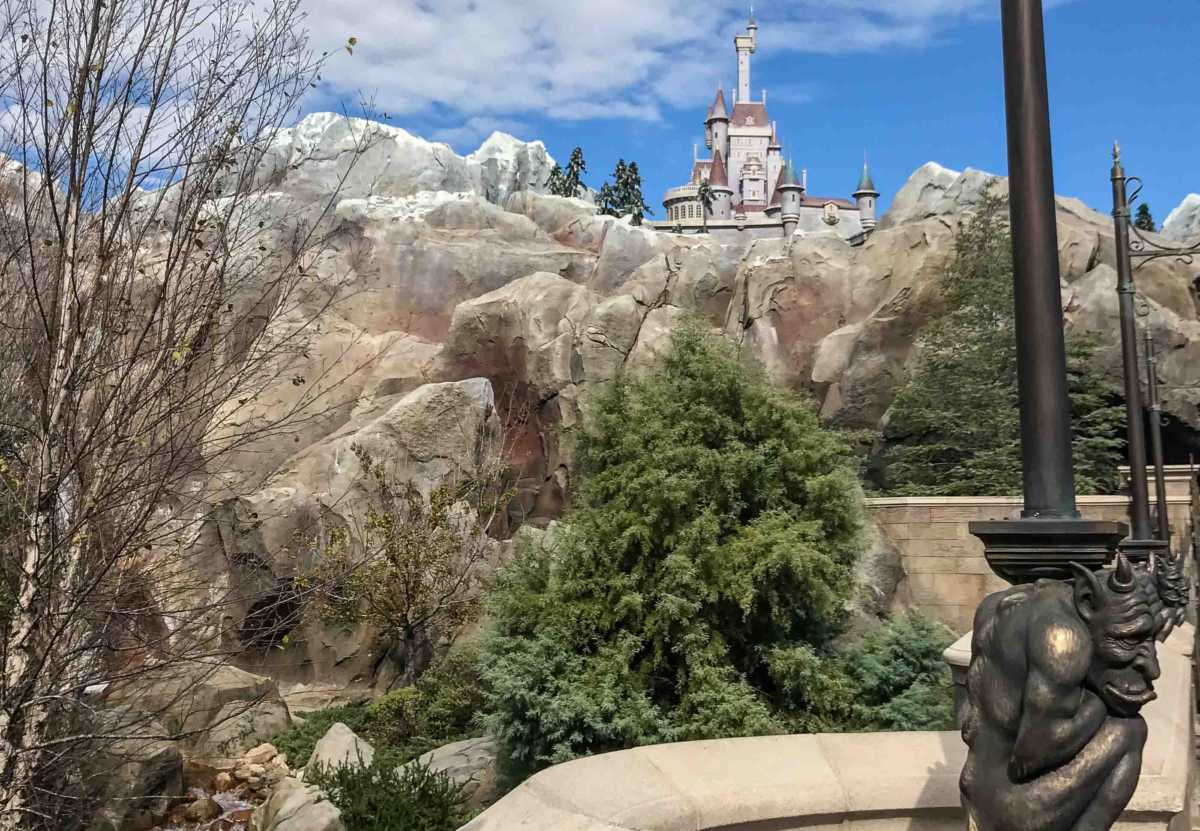 Disney World
The Magic Kingdom  has kept up with the times. Mr. Toad's Wild Ride is no longer, but everyone will enjoy joining Winnie the Pooh in search of honey. Another 'slow ride' good for all ages is 'Under the Sea,' featuring the great music of The Little Mermaid. The Seven Dwarfs Mine Train is a newer thrill ride, opened in 2014. And in the center of Fantasyland is the 'Beauty and the Beast' Mountain–which magically appears both distant and around the corner, depending upon where you're standing. The mountain is home to Belle and Gastón meet-and-greets and the 'Be Our Guest' Restaurant.
We were sure to visit Space Mountain in Tomorrowland first thing, and after Fantasyland fun and a quick bite to eat (the Liberty Square Market offers fresh produce), we hopped the monorail to Epcot.
There's lots of new stuff to see in Epcot's Future World and the World Showcase. We always love shopping and eating around the world. (Japan and its Bijutsu-kan Gallery are favorite shop stops. This time we ate in France, but Morocco is also good for dinner. We recommend enjoying a nice cold German beer, too, while circling the World Showcase globe.)
In Future World, we really enjoyed the new Test Track ride and especially the Disney and Pixar Short Film Festival. (Don't miss this combo of historic animation and latest 3D thrills.) Our short afternoon at Epcot convinced me that next time I'll want to spend an entire day at Epcot. New attractions include a "Frozen" ride and live performances, a ride with Nemo and Friends, the intriguing Mission Space ride, and several underwater and celestial exhibits I've never visited.
As a couple decades slipped by, I'd forgotten the fun of Disney's journeys into the imagination and the future. If our visit was a cultural jolt from our previous days in Cuba, it was also a great escape. Our Disney visit was on Inauguration Day, January 20, 2017. Thankfully, the only Donald we saw that day was Donald Duck.
Check out all our stories about travel in Cuba right here.
You can help yourself get ready for your own travels by reading our Get Started Planning Your Trip Now page.
We love traveling–with the right gear. We've gathered a lot of the stuff we use to make travel more pleasant and efficient all on one page. Shop our Travel Past 50 Amazon page to find our favorite gear. If you purchase something from the store, Travel Past 50, as an Amazon affiliate, may receive a small commission at no extra charge to you. Thanks.
We never leave home without our travel insurance. Nor should you. Search for the travel insurance from Allianz that best meets your needs, whether it be an annual plan or a single trip.
Note: This post and other posts on TravelPast50.com may contain paid or affiliate advertising links.