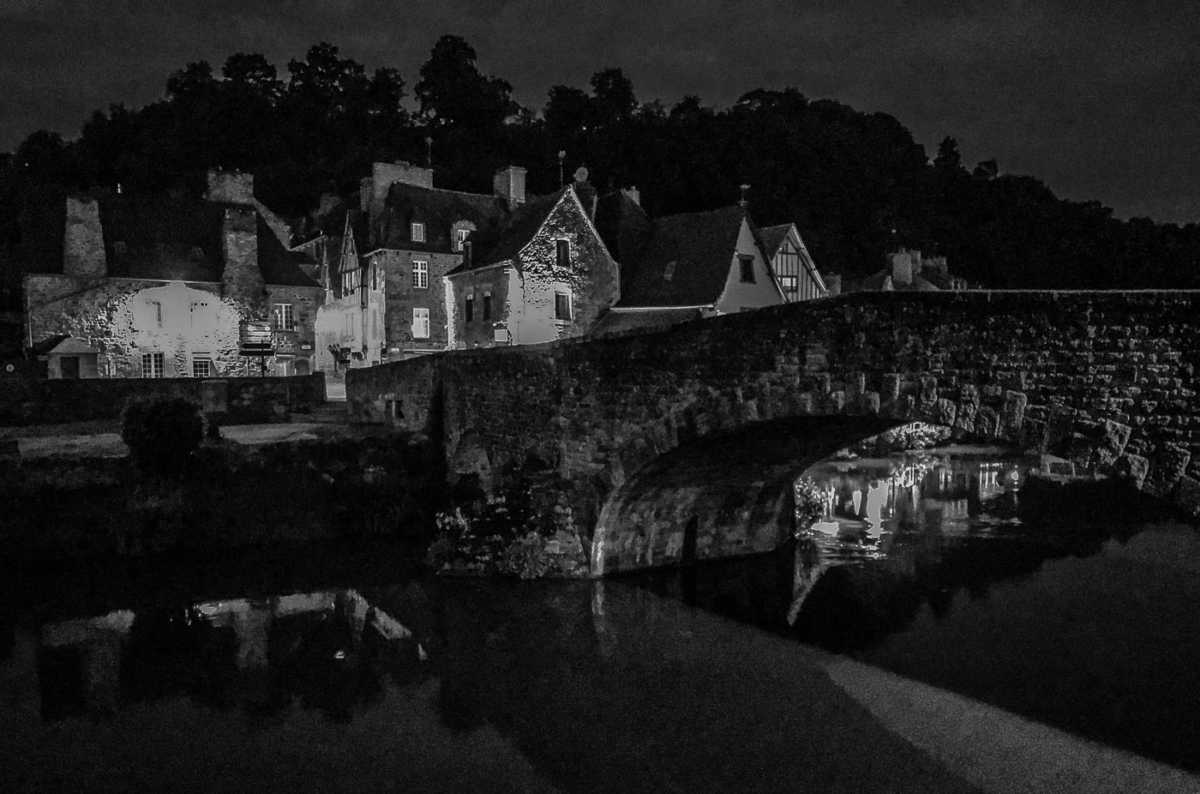 We arrived late afternoon in Dinan, Brittany, a medieval city which retains most of its centuries-old architecture because it seems to have avoided most of France's wars since just before William invaded England in 1066. We shed our biking gear, showered, and headed up a steep hill into the walled city. By the time we'd finished dinner, it was dark. And we were exhausted from the day of biking and the bottle of Graves.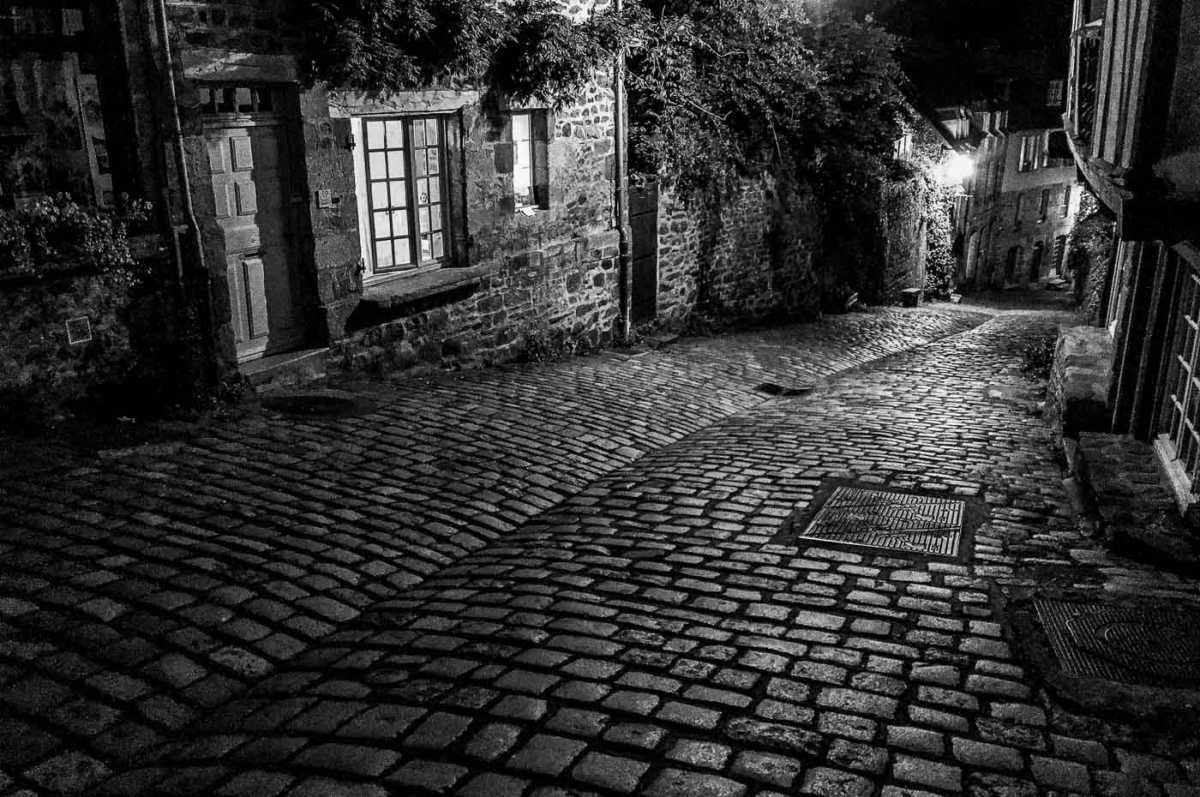 And so we immediately headed back down the steep hill toward welcome bed. We stopped on the way just long enough to shoot these with my iPhone. Somehow, these walled and cobblestoned streets look even more striking at night, and in black and white. Which is how I developed them.
Thanks again to Exodus Travels for the bikes and the excellent directions. It's a great trip around a beautiful part of the world we've never explored before.
Get all our travel tips delivered to your inbox
Subscribe to our email newsletter