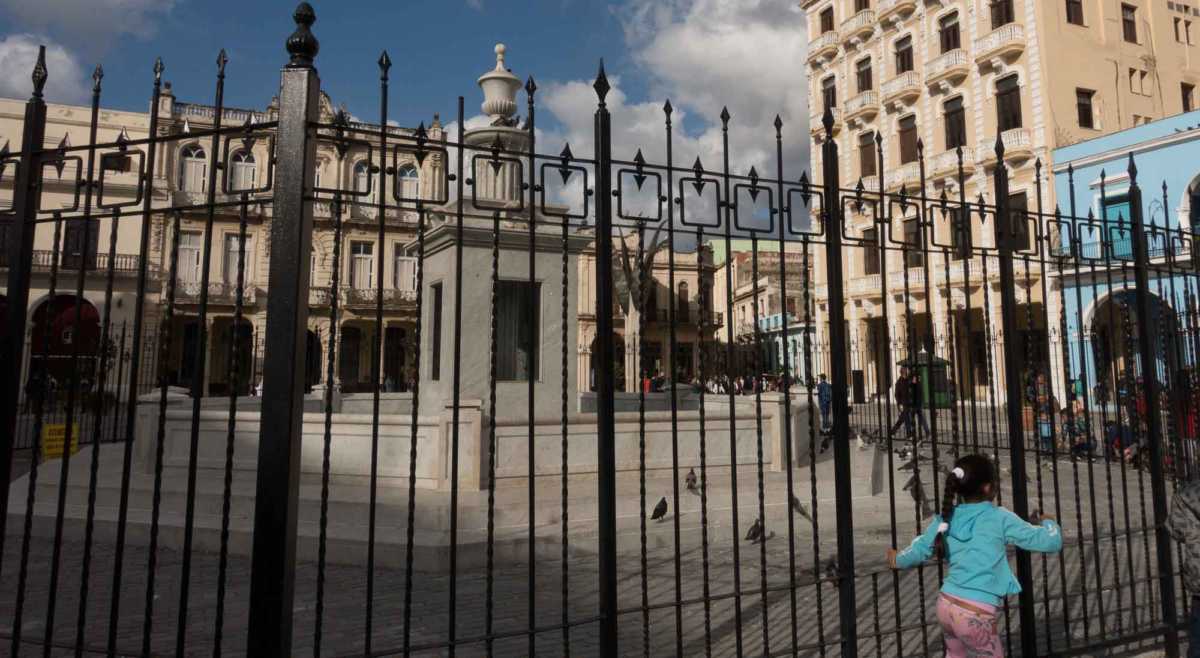 It's easy to acquire a romantic notion of Cuba, and especially Havana, given all the images of the hot-colored classic cars, the cigar-smoking mafiosos of motion pictures, and the tasty drinks and lively music of places like the Buena Vista Social Club. And somewhere off in dreamland are images of beaches that U.S. citizens are still restricted from enjoying as tourists. (Of course, almost any travel qualifies under a People-to-People visa, and who says you can't meet people on the beach?)
That's why, with the easing of some travel restrictions to Cuba by the U.S., a popular cry lately has been: "Go to Cuba now, before it all changes!" Mind you, since our visit, what we hear is, "What was it like?" (I gather that many of those who don't want changes really don't know exactly what they are trying to preserve.) We wrote about some of our general impressions in this post about what we learned from talking to Cuban people.
In its long, slow transition from Fidel to Raul to the future, Cuba won't undergo any drastic change in the short term. C'mon, it takes months to fix an elevator! Years for the effects of increasing tourism to prompt change. And the embargo–a.k.a. the blockade? That's not going anywhere any time soon.
Some posts on Travel Past 50 may contain affiliate links. If you buy something through one of those links, we may earn a small commission. As an Amazon associate, we earn from qualifying purchases.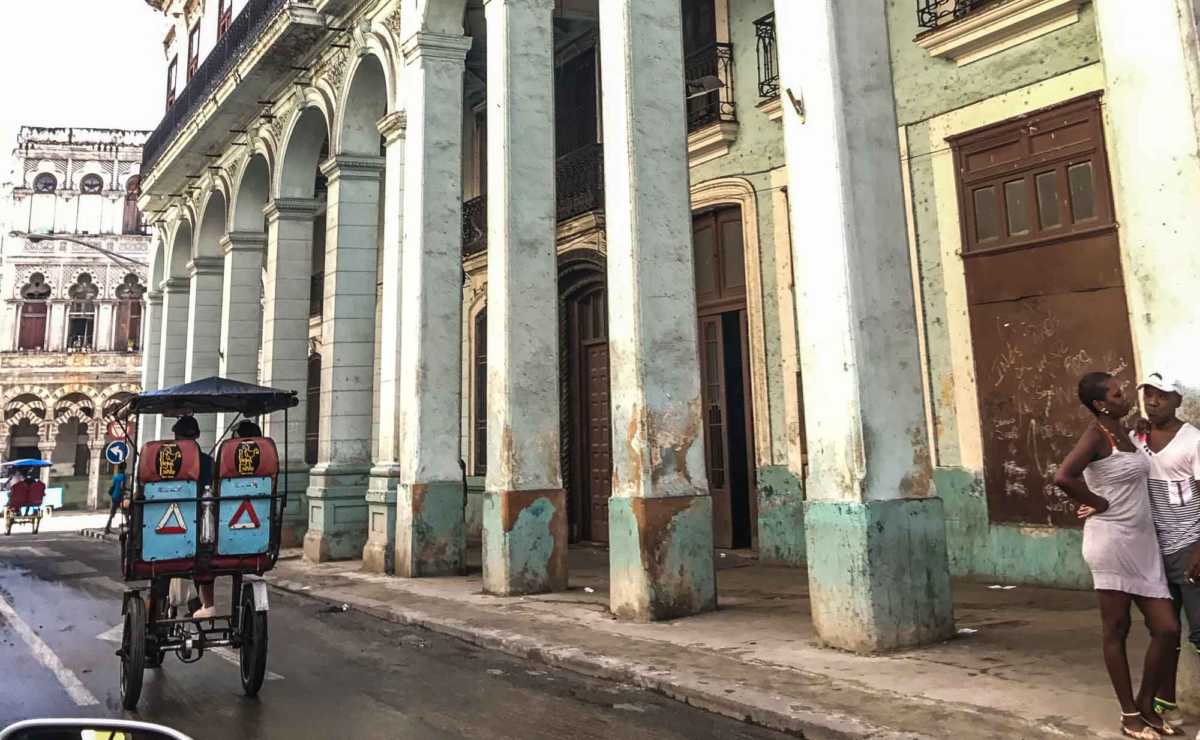 So, big changes in Cuba aren't imminent. Visit when you can. But don't rush into it thinking you're catching some quaint fleeting moment that will be destroyed by progress overnight. Just because U.S. tourism is in its infancy doesn't mean Cuba hasn't been hosting visitors from other countries, building its tourism industry gradually, and protecting historic sites and fragile ecosystems with care. Give Cuba credit. It has a mind of its own.
When you visit, you might want to check out some of the places we liked–in Havana and in other towns.
Havana
Don't be afraid to book a Casa Particular, a stay in a private home. ('Privately owned' places are, of course, tied to government rents and fees.) These can be booked directly via AirBnB or, more and more by Booking.com.
Casa Naty, Sol 20, Habana Vieja (email: laudino@nauta.cu) – Nice 3rd floor apartment in a very convenient location near the Plaza Vieja in Old Havana. The front door can be tricky to find, but we really enjoyed being amongst local residents, hearing cooking and chatter through the central stairs and open air corridor. For about $10 per person, we added breakfast service: a cook comes in and prepares a nice spread of fruit and eggs.
Rolando's Renta de Apartamento (email: rolandomari@nauta.cu) – We met Rolando by accident, and he took great care of us, including the comfortable apartment, breakfasts served daily by our new friend Meicy, and a ride to the airport. This apartment, close to Hotel Vedado, Hotel Nacional, and the Malecón, also allowed us to walk through the decidedly un-touristy Central Havana toward Havana Vieja, or in the opposite direction to the popular Vedado neighborhood.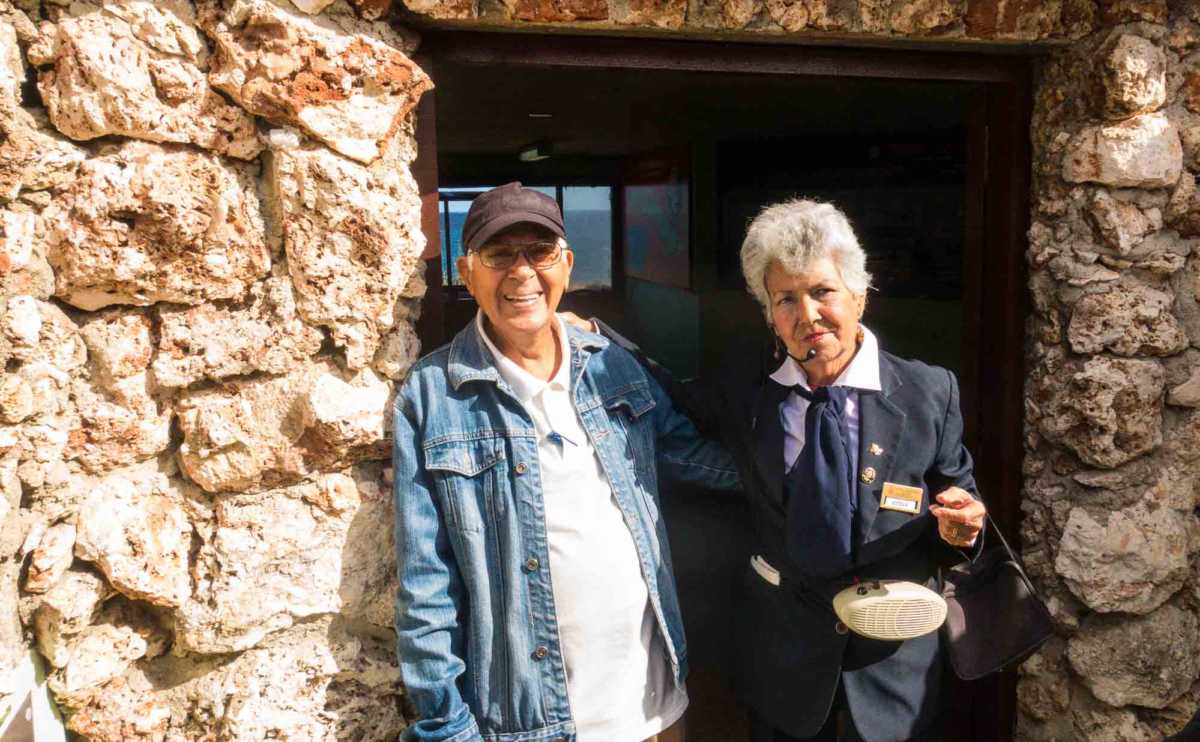 Hotel Nacional de Cuba – The historic site of mafia business, a casino, and who knows what-all shenanigans. Stay for a night, at least, and enjoy coffee on the patio or drinks overlooking the malecón (sea wall). Walk around to see mementos of all the famous people who've passed through here, or take the informative daily tour of the hotel. Even better is a tour of the Cuban Missile Crisis battery and bunkers just a few yards away, overlooking the harbor.
Cafe Ajiaco – A lovely friendly place not too far from the Hemingway's Finca Vigía. Emphasis on fresh food, served with more than the usual pepper sauce. (Don't expect spicy fare in Cuba. Our Mexican-born guide travels with his own hot sauce.)
La Vitrola – On a corner of the Plaza Vieja in Old Havana. This festive location offers everything from coffee and cocktails to music and vintage decor to complement your rice and beans.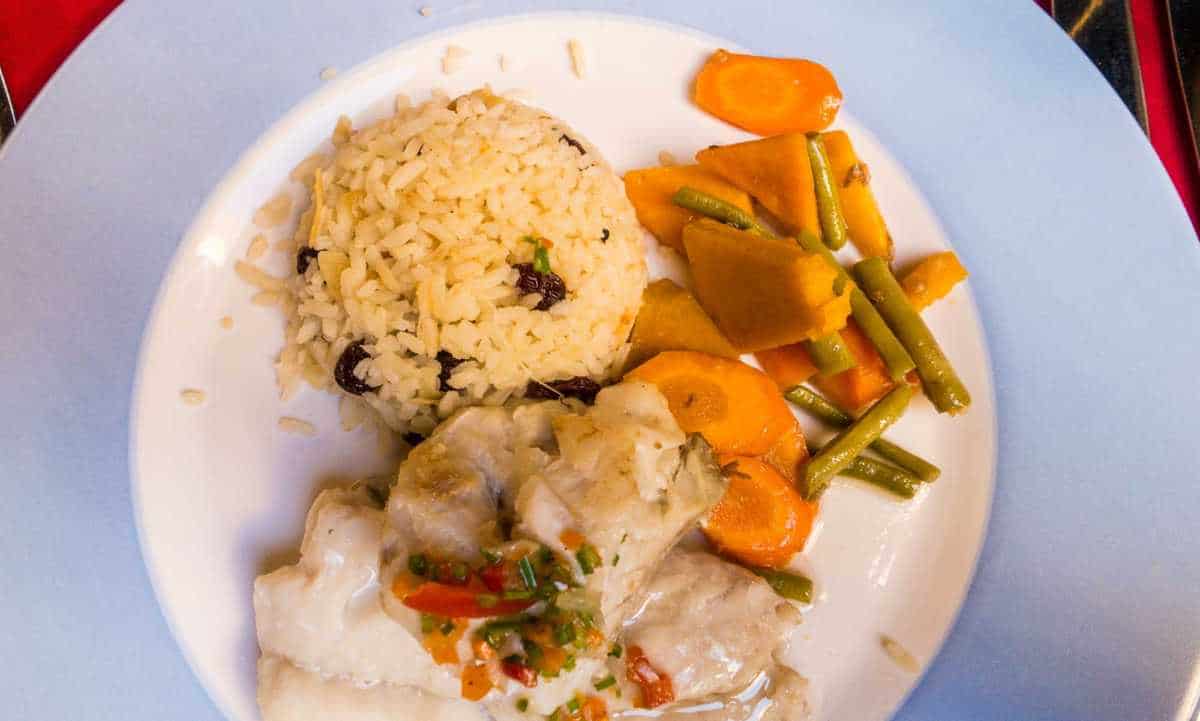 Juan Sarda Restaurant – Located on the cathedral square in an accommodating colonial courtyard. Good food here and it's conveniently located around the corner from La Bodegita del Medio, home of Hemingway's  favorite mojito.
D'Lirios across from the Capitolio on Prado, just about a block from the beautiful Grand Theater of Havana. This was recommended by a young Cuban guy we met earlier in the day (who now lives in Paris). He'd recommended La Narga, in the same building, but advised us that if there was a long wait, we could probably walk in to D'Lirios and eat in the bar area. Worked like a charm.
Europa (near Hotel Ambos Mundos, the famous hotel which Hemingway frequented). Europa has decent food, very good music, and a great view onto the busy pedestrian street, Obispo.
Cafe del Angel Jacqueline Fumero in plaza San Angel. This was our best accidental find. Nice quiet corner and very good cuisine.
Trinidad
Casa Muñoz – A casa particular that feels more like a boutique hotel. Julio Munoz started this enterprise when his prior engineering career collapsed along with the fall of the Soviet Union. Muñoz combines his casa particular business with his personal passions, offering photography workshops and horseback riding excursions.
Pinar del Rio
This small town was built up with the construction of the railroad connecting Havana with the tobacco plantations to the west. Though it declined in the 1950s and '60s, it's still a gateway to the tobacco fields and national parks in the West. Our Sunday visit made the place appear even smaller and more deserted.
Vueltabajo Hotel – The sort of place that exudes its former days of glory, emphasis being on the 'former'. It's spacious and comfortable, if a little tired. A notably friendly bartender provided me with ice for my knees, twice.
El Meson 1995 – One of the most ambitious meals we were served, with course after course of meats and vegetables spread out before us. Unfortunately, we'd stuffed ourselves earlier in the day.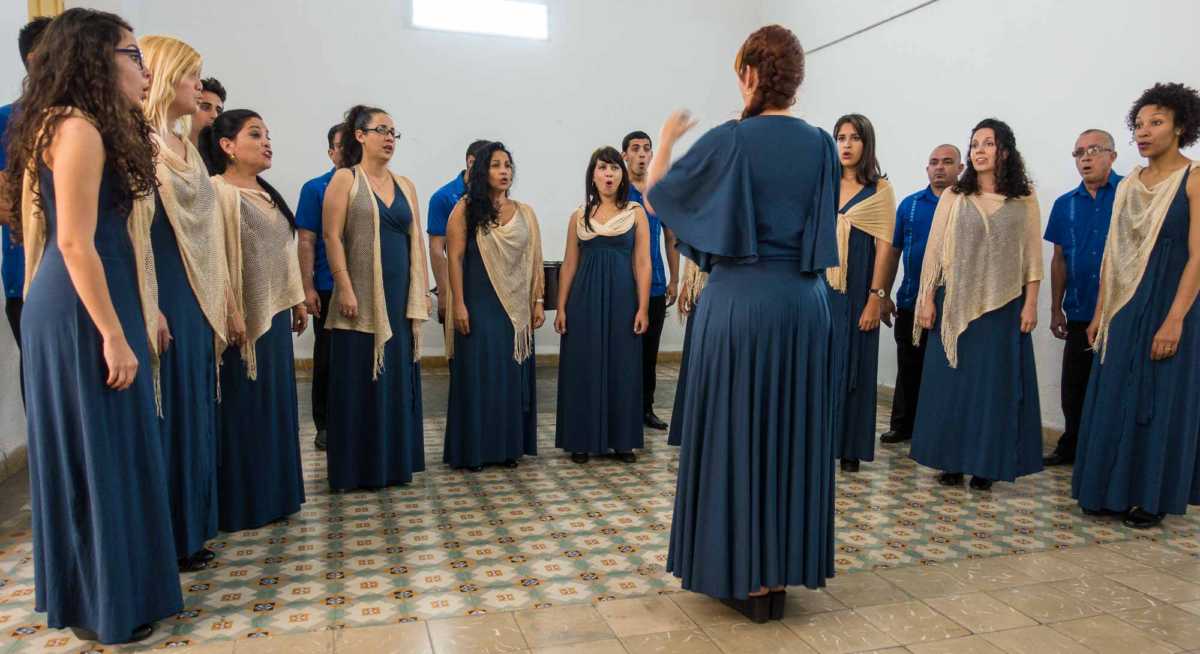 Cienfuegos
Mirian Hostal (email:caridemirian@yahoo.es) – Near the train and bus stations, though probably a good 20-30 minute walk to the Paseo de Prado in the center of town. But Mirian's breakfast is excellent, the facilities very nice, and her conversation well worth the time. (Mirian spent eight years in Canada, trying unsuccessfully to join her daughters in the United States.)
Villa Lagarto – Beautifully situated on the point of Península Gordo, this cozy place with good views specializes in whole roasted pig.
Restaurant Doñanora Calle 37 and El Prado in the center of town. Take a stroll through the historic town square nearby, especially to see El Teatro Tomas Terry.
Playa Larga
This chill little town is a popular jumping off point for water sports.
Hotel Enrique – Offers a rooftop bar, plenty of rooms for your group, and delicious dinners.
More Cuba Travel Tips
NOTE: In some cases, we visited the restaurants and accommodations named here on our own; in other cases we were hosted and guided byCuba Unbound. To read more about our Cuba Unbound tour, hiking Cuba's National Parks, see our earlier post here.
Read our post about Why You Should Visit Cuba now.
Travel Planning Resources
Looking to book your next trip? Use these resources that are tried and tested by us. Flights: Start finding the very best flight deals by subscribing to
Thrifty Traveler
. Book your Hotel: Find the best prices on hotels with
Booking.com
. Find Apartment Rentals: Find the cheapest prices on apartment rentals with
VRBO
. Travel Insurance: Don't leave home without it. We recommend
Allianz Travel Insurance
. Need more help planning your trip? Make sure to check out our
Resources Page
where we highlight all the great travel companies and products that we trust. See all of the gear and books we like in one place on our
Amazon shop
.