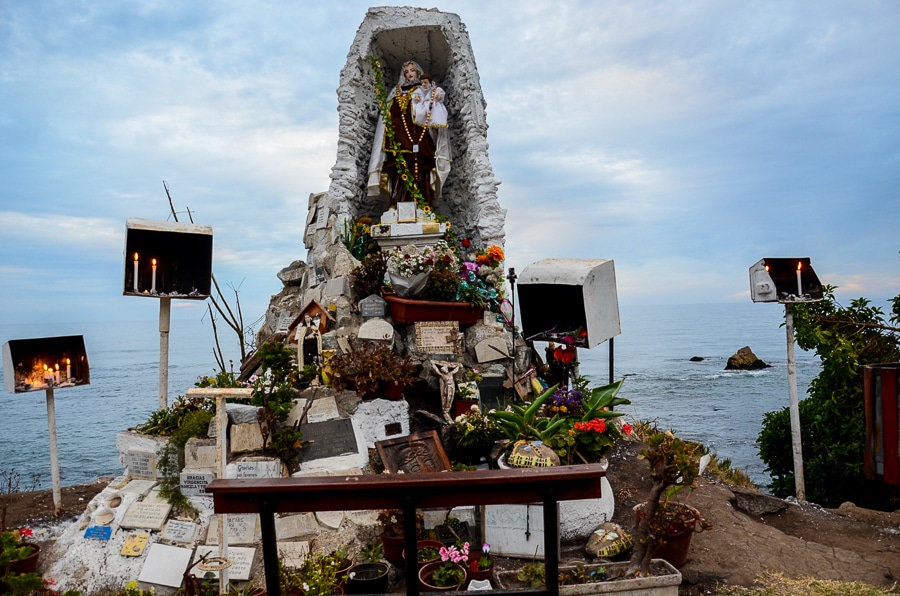 Roadside shrines are common in South America and often attract additional adornments and petitions.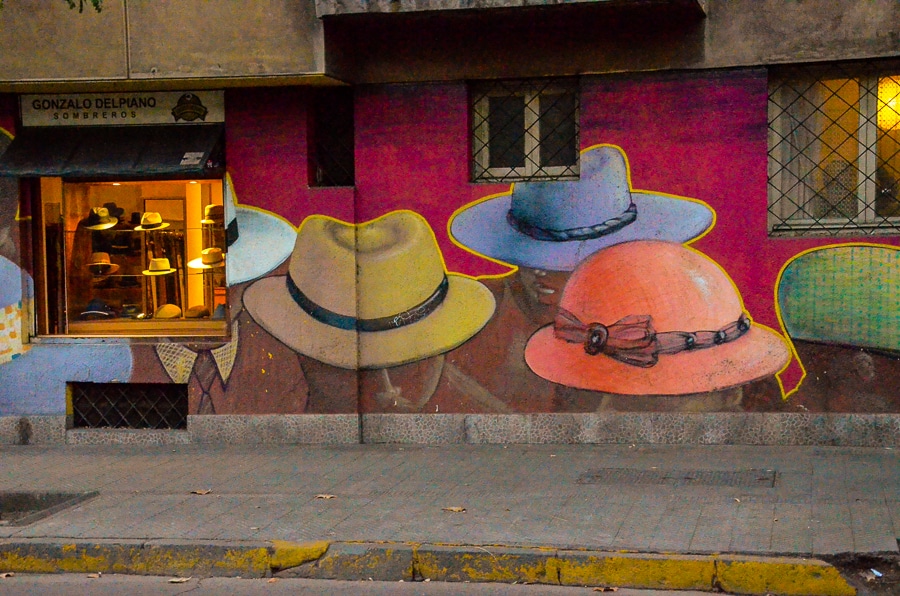 In the Bellavista neighborhood of Santiago, many shops and homes are painted by artists. Some, like this shop, have representations of their wares. Others are pure whimsy.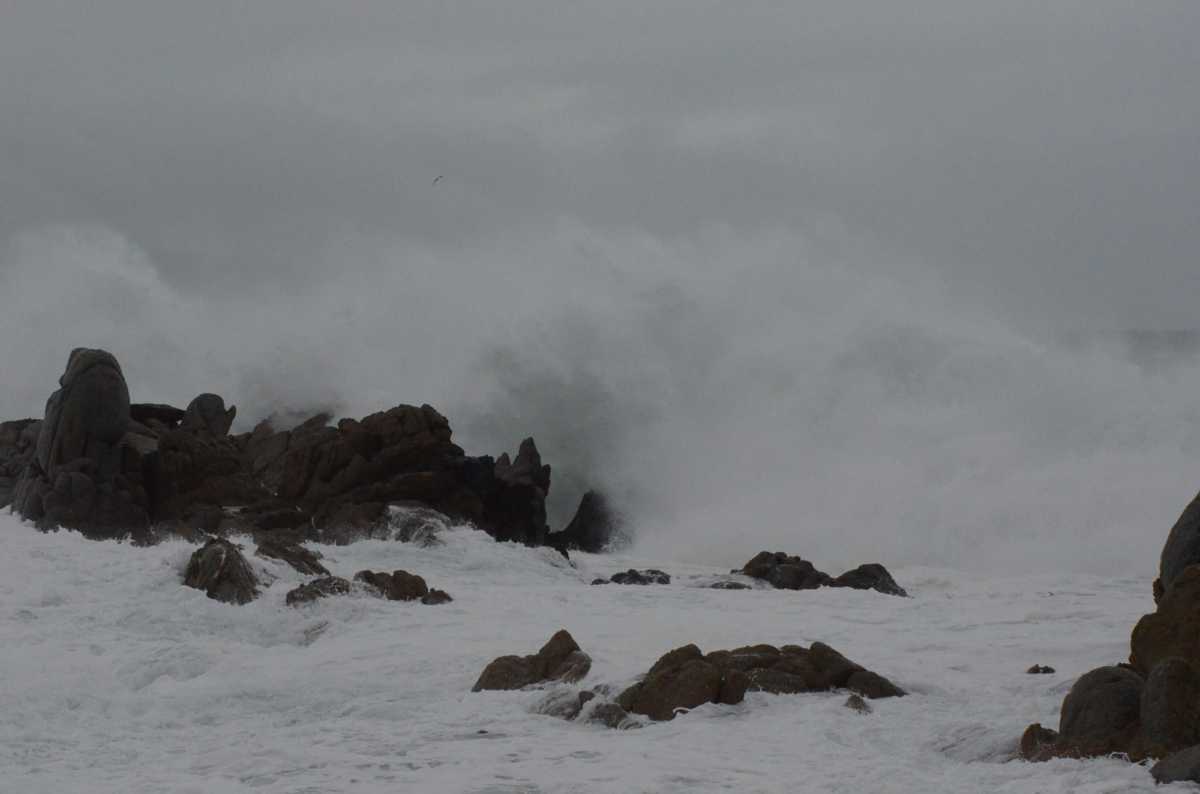 Kris and I went for the weekend in Valparaíso and stayed for the rain.
The three month long drought in Chile broke all over us last weekend. We took a two-hour bus trip to Valpo on Friday even though we'd been warned that the weather wasn't going to cooperate. I don't know why we didn't just postpone until the week. It's not like we have jobs or anything that makes us note the difference between weekends and weekdays, but, at least one of us is really stubborn.