Don't worry. Travel-related gifts are useful anywhere and anytime, appreciated around the globe or here at home. Come to think of it, my travel pants have served me especially well in these days of quarantine, since lounging on the floor with grandchildren demands similar easy care and comfort we rely on when we're traveling.
Trust us. We've used these hand-picked items ourselves over the past ten years of travel and can vouch for the fact that adventurers in your life will appreciate your kindness and get lots of use out of the goods themselves.
Travel Gear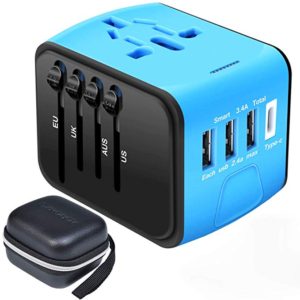 Adapter. We used to use separate plug adapter, a power strip, and have to carry all the charger blocks for our phones, Kindles, Fitbit, etc. Now we've switched to this all-in-one plug adapter which has included USB ports. That means no power strip and no charger blocks. Needless to say, a big improvement.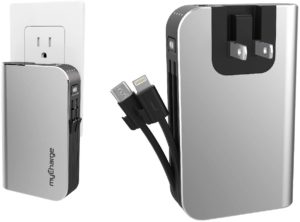 This portable power bank is slightly larger than what I'm used to carrying, but the battery life and built in cords make up for that! Those people who forget their cords? I'm now their best friend.


Jabra Elite 75t Wireless Earbuds. In these days of Zoom calls and podcasts, we probably don't need to extol the benefits of investing in quality earbuds. We chose the Jabra Elite 75t set because we appreciated the quality of the Jabra UC Voice 550 headset Kris uses for recording radio segments and interviews. (Note: the Jabra 550 headset has been replaced by the Jabra Evolve 40 UC headset.) These earbuds allow for 'hear-through' or noise cancelling options with a touch, so we can be aware or tune out as circumstances dictate. Great for outdoor use, in-flight, or in tight hotel or kitchen quarters. We love the long battery life, portable charging case, and, of course, the sound quality.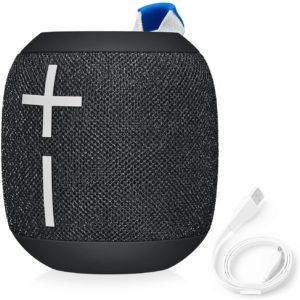 An Ultimate Ears bluetooth speaker is great gift to yourself for those times when you've been traveling all day and you just want to relax with some good music in your hotel room. This speaker weighs about a pound, so you can even carry it camping if you want to listen around the campfire. It's got 13 hour battery life, and it's waterproof for outdoor use. In fact, you can even use it in the shower.


Headlamp and Flashlight When the iPhone flashlight just isn't enough (and it's often not) every traveler wants a reliable headlamp or flashlight. Both this headlamp and a small handheld flashlight are always in our travel bags.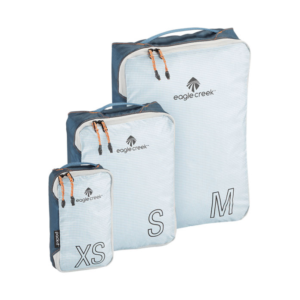 Eagle Creek packing cubes: Two great things about these Eagle Creek packing cubes. They're ultra light and they're durable. It's that simple. Tom's had his set for about four years, and despite their apparent flimsiness they've held up fine. He uses the largest one for underwear. The middle one is for socks and the small one is for random other stuff such as spare glasses, toothbrush, etc. Cubes facilitate tight packing and make little items easy to find and access.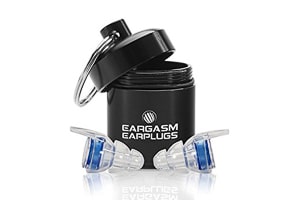 Eargasm earplugs. These are earplugs Tom carries in his pocket whenever we're out, not just when we're out of town. Loud restaurants or bars with music are the best place to use them. They reduce the sound pressure, yet still allow you to talk to the person next to you. He loves them.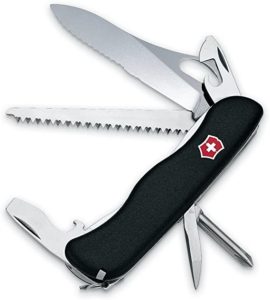 Knife: This version of the Swiss Army knife is the knife the Swiss Army actually carries. It has a very strong serrated blade. And a saw. If the person you're buying for is more into camping, you might want the Leatherman Signal, which is specifically designed for camping (it has a hammer for tent stakes.) The Signal also has a whistle, knife sharpener, and fire starting kit.
Buy the Swiss Army knife on Amazon
Buy the Leatherman Signal on REI
Buy the Leatherman Signal on Amazon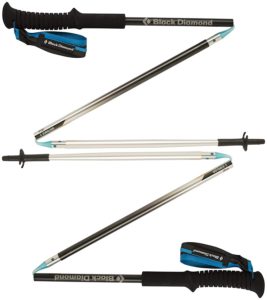 Trekking Poles. We almost always pack walking sticks in case of unforeseen hikes or injuries. These Black Diamond Z Trekking Poles are lightweight, easy to adjust, and fold down to put in small bags. Travel tip: if you've never used sticks before, have an experienced hiker assure you have them adjusted properly. While we're talking about knees, I often wear and repeatedly recommend the Incrediwear Knee Sleeves for additional support for those long walks or rough terrain hikes.
Stocking Stuffers. Tis the season for stocking stuffers and ideas for low cost practical goods. We shop REI for many great little finds like these, but we know Sea to Summit brand, carried by REI, is offering early bird deals this year. Some of our favorites are bamboo utensils or a spork (I carry one with me all the time, to avoid contact and plastic waste); a Lite Line Clothes Line; the Ultra-Sil Nano Shopping Bag; and the X-Brew Coffee Dripper. Remember these items are great for your local road trips or RV jaunts, too.
Travel Packs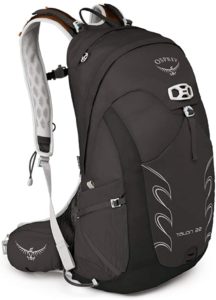 Osprey hiking day pack: Since our international travel has been curtailed by the virus, we've been doing a lot more hiking around Minnesota. And those hikes forced us to do a bit of thinking about what we're bringing along on those day trips. A hiking day pack is a matter of personal preference. We like Osprey brand a lot. They're light, usually have a pocket for a water bladder, and they have extra features like ties, outside pockets, etc. that come in handy. A 20-liter pack is probably minimum to carry all the equipment we carry in a day pack.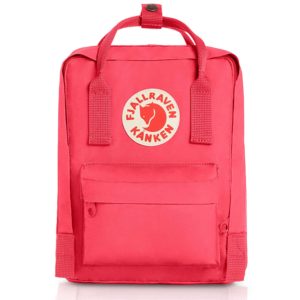 My Fjallraven backpack bag gets just as much use at home as on the road. It holds enough for full days walking around town, and handling all the stuff I want to access during a long flight. A bonus is the Styrofoam square tucked into an interior pocket that works great as a seating pad on wet ground.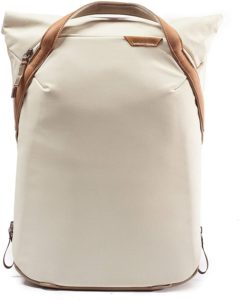 The Peak Design Everday Totepack (20L) is new to our arsenal of bags. But it's sleek design and versatility means we'll stuff this with essentials for both long and short hauls. The compartments' access is an art form itself, and handles everything from computers, cameras and lenses, to wallets, sunscreen and cleansers.
Travel Apparel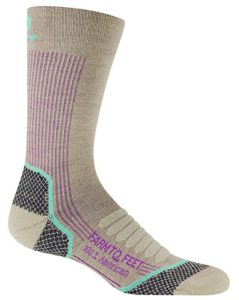 Farm to Feet socks We got a couple pairs of Farm to Feet socks last year to sample, and let's just say they've become our very favorite hiking socks. Aside from the fit, the moisture wicking, and the obvious quality, they have a feature we'd never seen before: the top of the foot is padded. The discomfort from tightly-laced shoes is gone. Genius!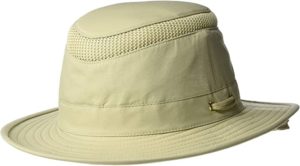 Hat: A good hat that shades your face, ears, and neck is an essential part of your sun protection scheme. I've had my Tilley Airflo hat for about 14 years now and it still looks as good as new, and I've hiked well over 1000 miles in that hat. It's washable, fairly cool, and has strings that tie on both front and back to make sure it doesn't blow off in the wind. One feature I particularly like is you can just dip it in water, wring it out, and wear it. Very cool.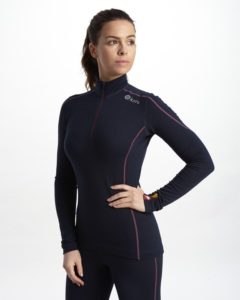 Base layer. Layers, they say. Always dress in layers to allow for weather changes. These mid and base layers of yak wool are warm and soft. Kris personally tested Kora Outdoor Clothing in the cold and snow of Minnesota and it worked for winter activities (wicking: check) and standing around looking good. We like Smartwool base layers, too, available at REI.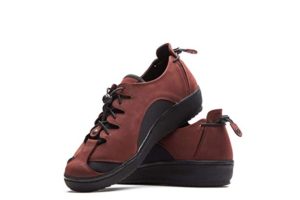 Travel Shoes. This super comfortable Shoe by Pandere is perfect for travel–flying in particular–as it is designed to expand in width and heel fit as needed. For those with bunion issues, ankle swelling, wide sizes or any other pedi-oddities, this is worth checking out.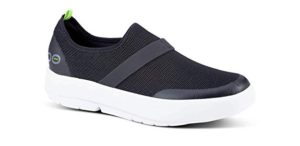 Recovery Shoes. Both Tom and I have delighted in the cushy-soled flip-flops and OOmg styles by Oofos. Billed as "recovery" shoes, these are exactly that: a great relief for the feet after hikes or runs, and a nice casual shoe for rest days. The OOmg style makes a great boat shoe, too. Runs generous.
For Kids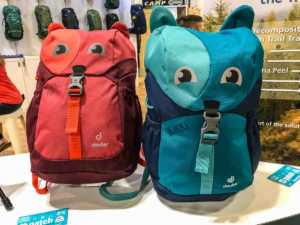 Deuter child's backpack We're onto our second super cute Deuter bag gift, because who wants to share? From two years old, or anyone who can walk, this right-sized pack will come in handy at home and abroad.
Little Passports. We haven't tried this ourselves, yet, but it's on our list. This past year has seen us scurrying around to conduct science experiments, creative activities, and learning opportunities for our grandkids. We know how welcome a package of ideas might be, for kids and adults. The subscription service offers world discovery activities, filtered by age group and by STEM or geography/culture topics. And who doesn't love to receive a gift in the mail?
Books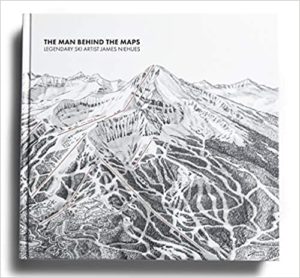 The Man Behind the Maps, by James Niehus. This is a map book, an art book, and a skier's dream all rolled into one. James Niehus is the artist behind most of the detailed ski mountain maps you pore over before barreling down the snowy terrain. This oversized beauty covers the history of cartography and the steps in Niehus's process, but it's mostly a collection of over 200 illustrated ski areas, arranged by region. We love the artistic footnote: since the maps are designed for outdoor use, the book is best viewed with natural light.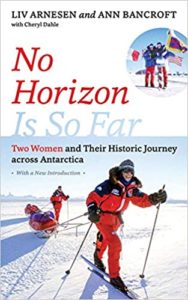 No Horizon Is So Far, by Liv Arneson and Ann Bancroft. The lively story of the two women and their historic journey across Antarctica. In alternating voices, both Liv and Ann share vivid details of the hard work, the humor, the logistics, and the hopes that accompany such an endeavor. This new edition, with a forward by Viking Cruises EVP Karine Hagen, marks the naming of Liv and Ann as honorary godmothers of the new Viking vessels sailing to Antarctica starting in 2022. Learn more about the team's education programs at Bancroft Arnesen Explore.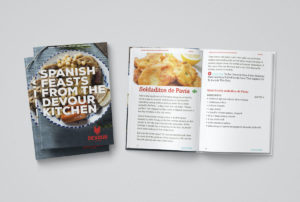 Spanish Feasts from the Devour Kitchen. If you love Spanish food like we do (and are definitely missing not being in Spain to eat it in person) check out this e-book of Spanish Recipes from our friend Lauren Aloise at Spain's Devour Tours. So many of our favorite Spanish recipes based on treats from the best Spanish restaurants on Lauren's tours.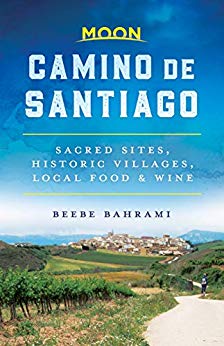 As of April 2019 there's a new guide to the Camino: The Moon Guide to the Camino de Santiago, by Beebe Bahrami. Bahrami has walked the Camino dozens of times, and, in somewhat of an understatement, she's taken good notes. She doesn't skimp on any detail you'll need to keep on the right path or find a place to stay in every little village you'll pass. But her accounts of the landmarks, the churches, the bridges, the food and wine, and the histories of darn near everything along the route make this book well worth the weight. Here's to starting now to plan for your personal Camino.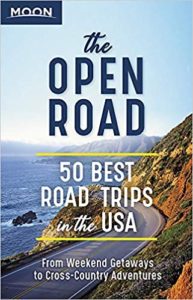 The Open Road: 50 Best Road Trips in the USA, by Jessica Dunham for Moon Guides. A compact bible for your cross country road trip, or for a richer understanding of the backroads and important sites right around your neck of the woods. So much is packed into this volume. Plan your way to parks, cities, daytime and nightime attractions, best views, best activities, and top tips for kids.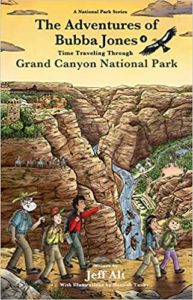 The Adventures of Bubba Jones: Time Traveling through Grand Canyon National Park, by Jeff Alt. This children's novel, fourth in a series on national parks, is filled with facts on the history, geography and people of our national parklands, as told through the time traveler Bubba Jones. We know that better understanding results in more enjoyment of travel destinations, so parents will want to get in on the reading, too.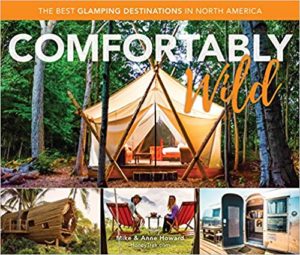 Comfortably Wild: The Best Glamping Destinations in North America Even more timely this year, when many are taking to the road, is this wonderful compendium of glamping sites by our friends, fellow travel bloggers, and authors of the lively index of worldwide destinations, Ultimate Journeys for Two (to which Tom and I contributed). Rather than offering a laundry list, Mike and Anne Howard help define the newish glamping industry. Their insights come from extensive interviews with providers, lengthy stays, and a decidedly woke selection to represent the wide interpretations of glamping. We'd like to follow in their footsteps, still.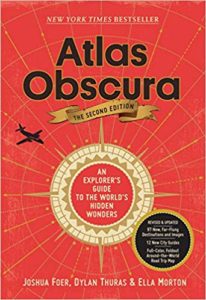 Atlas Obscura: An Explorer's Guide to the World's Hidden Wonders. The 2nd edition was released last year. It's time to get your very own copy rather than loitering in the back corner of your bookstore. But we admit we love to visit the Atlas Obscura website, too, to expand our minds.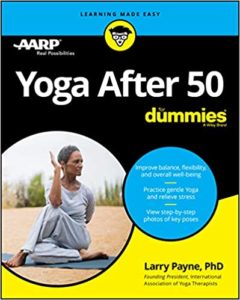 Yoga After 50 for Dummies, by Larry Payne. One of the wonderful thing about yoga is that it can be practiced in small spaces. Whether we're traveling or not, I love to stretch out and strengthen. Both are excellent preparation for more strenuous physical activity like hiking, or great stress relievers when we're desk bound and sheltering in place. This book is meant to be taken in small doses. The contents make it easy to select poses focusing on a specific body area, or by length of routine (do you have 5 minutes?), or options for practicing on the mat or around your house.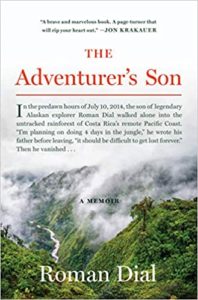 The Adventurer's Son, by Roman Dial, is the true story of a father searching for his son who is lost in the jungles of Costa Rica. As you'll no doubt realize soon after you start the book, the story is a sad one. But it's an extraordinary tale of a family with courage, insight and trust that will, as it makes you cry, make you glad there are such brave people on this earth. A best book of the year, no doubt.
Travel Dreaming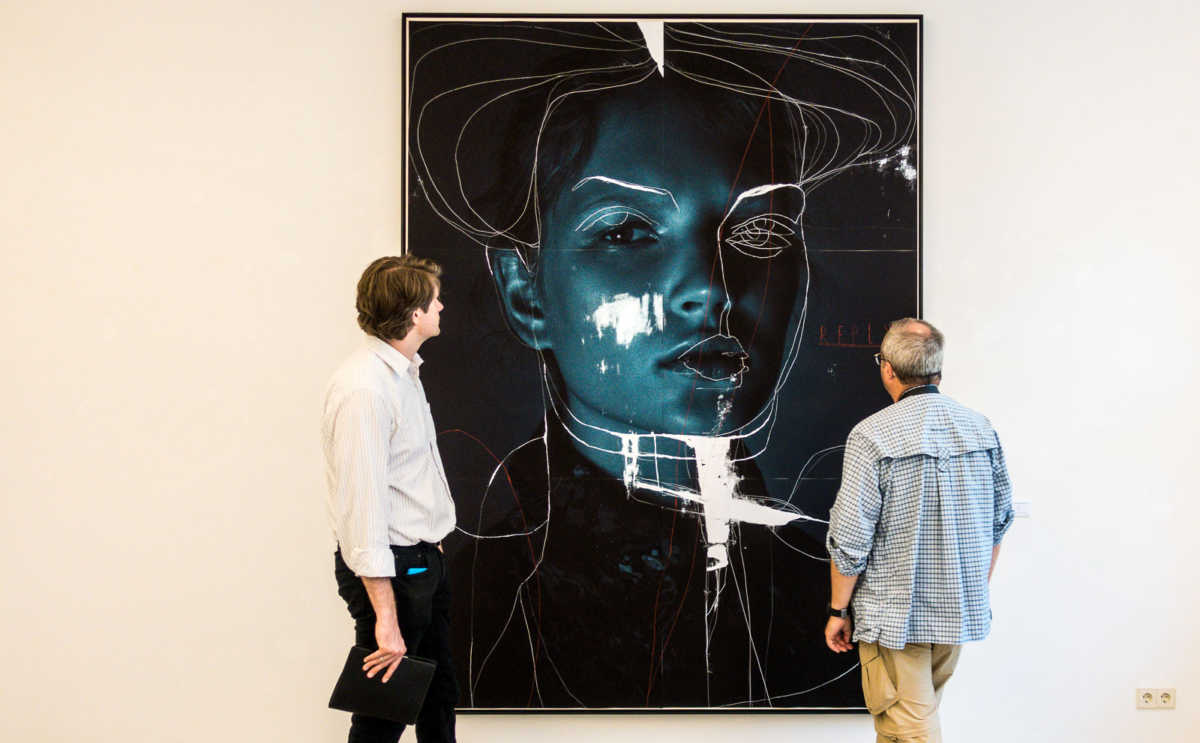 With Context Conversations it's possible to join live streaming seminars that carry you down the streets and into the stories that bring travel destinations to life. A great gift for anyone who loves to learn.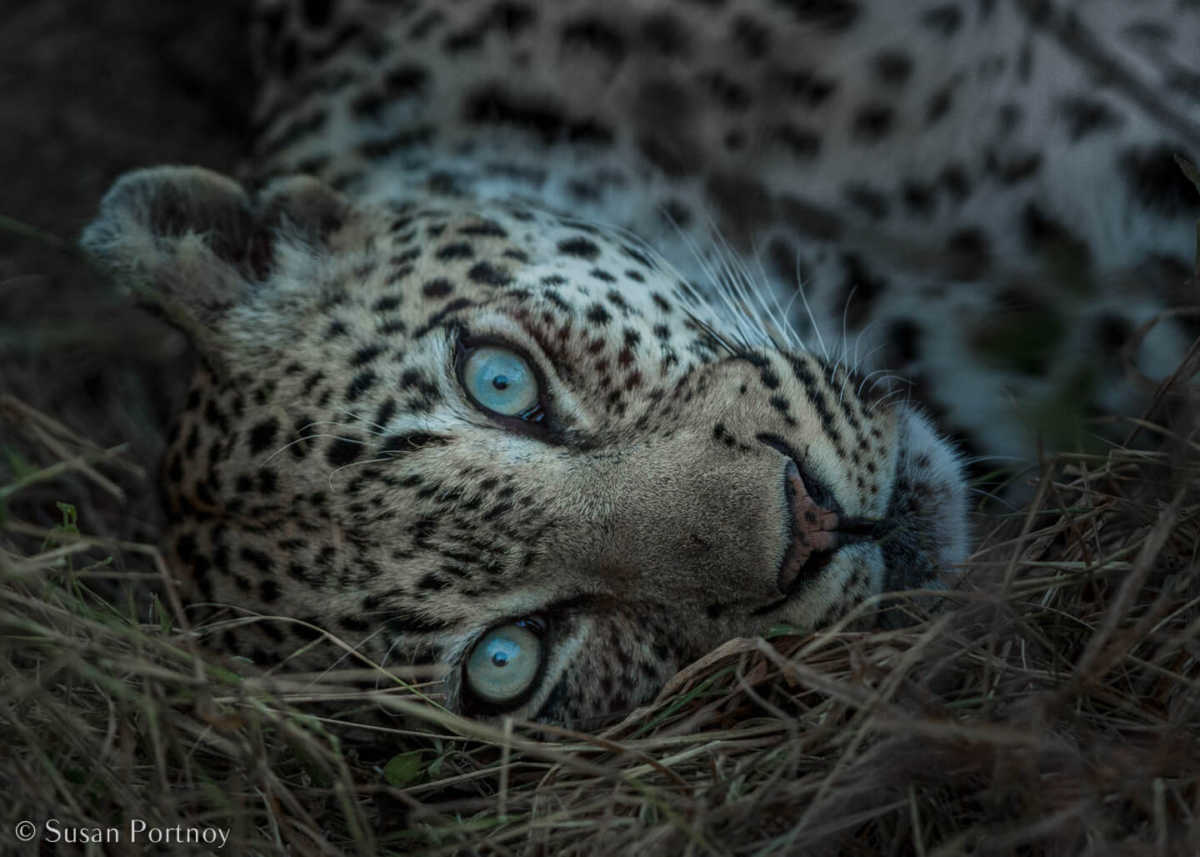 Susan Portnoy Photography. Photographer and blogger Susan Portnoy is this year's winner of the prestigious Bill Muster Photography Award, presented by the Society of American Travel Writers, so we're especially eager to share her exquisite work with our readers. We've long admired her wildlife and landscape photos and have had the chance to watch her at work shooting rodeos, too. Find the photo that belongs on your wall (or that you're willing to gift to another) and order today. Also enjoy Susan's expert photography advice in this post she wrote for TravelPast50: Tips for Capturing Great Wildlife Photography on an African Safari.
The Great Trail, Canada. This is what we're dreaming of these days: the 15,000 mile long network of trails crossing Canada, east to west and top to bottom. 25% of the trails are on water. Get your walking shoes and your paddles ready.
International Wines and Beers, packaged with your recipient's interests in mind, can open up the imagination and restart the travel-planning machinery. Pair wine with a movie, and read about these other techniques for traveling without travel. Support your local retailer. They're the experts and many offer curbside pick-up, too.
Or consider donating to a cause that will help protect historic sites, wilderness areas, and/or local communities whose fate depends on tourism. Learn more at the United Nations World Tourism Organization. We support the Adventure Travel Conservation Fund working to protect the cultural and natural landscapes that spirited travelers are eager to explore. Help out by donating or becoming a member, or simply go to the website to learn more.
Also, you can see a shopping list of a lot of the gear we use all in one place here on Amazon. If you buy something from this list, as an Amazon affiliate, Travel Past 50 receives a small commission at no extra cost to you.