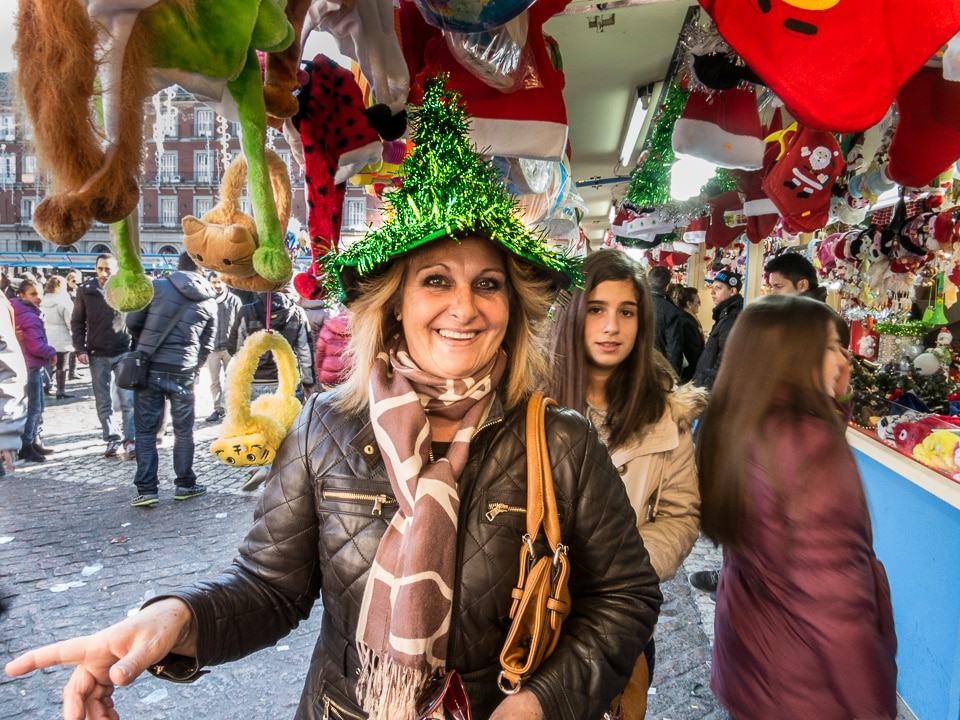 OK, kids. It's that time of year when most of the world is shopping for gifts. Gifts for family, gifts for friends, donations to causes, and perhaps a treat for yourself while you're at it.
My gift-giving philosophy, based on years of experience, goes something like this:
First, if you buy something you yourself appreciate, it's bound to have appeal. (That's what I tell myself.)
Second, my husband will inevitably go out and buy for himself exactly what I was planning to give him. Best response is, "May I wrap that for you?"
Three, who doesn't like a pair of socks?
Finally, if you find something you like, buy several and sort out who gets what later.
In other words, enjoy the process and don't get hung up on perfection.
This gift list is by, for, and about travel, but we've reserved the right to go off on tangents. Find stocking stuffers; travel ideas (travel is the best gift of all, after all); electronics and apps; apparel and accessories; ideas for traveling kids; a selection of books and videos; and a some good causes for your holiday donations.
Stocking Stuffers
Here are a few gift items that'll be appreciated by both frequent and occasional travelers. Santa's little helpers, start here: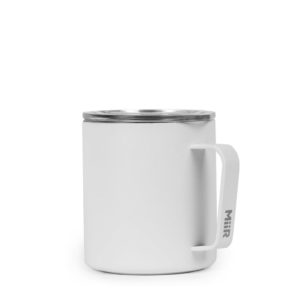 Miir Insulated Coffee Cup: If you're like us, the day doesn't really get going until you've had that second–or third–cup of strong coffee. But, as you all know, coffee cools off pretty fast in a standard ceramic mug. That's why we love the Miir coffee cup. Double walled metal insulation, with a sturdy cover, keeps your coffee of tea hot for the better part of an hour. And that's good when you're on a writing jag and sometimes forget to stop typing long enough to enjoy your coffee.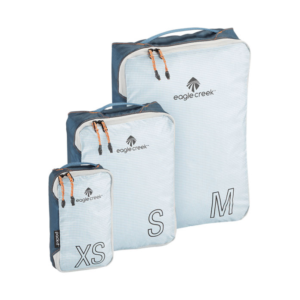 Eagle Creek packing cubes: Two great things about these Eagle Creek packing cubes. They're ultra light and they're durable. It's that simple. Tom's had his set for about four years, and despite their apparent flimsiness they've held up fine. He uses the largest one for underwear. The middle one is for socks and the small one is for random other stuff such as spare glasses, toothbrush, etc. Cubes facilitate tight packing and make little items easy to find and access. You can see an entire post about the bags we carry, if you want more ideas along these lines.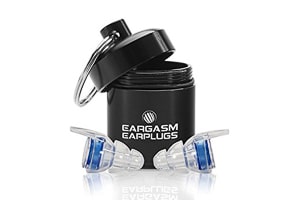 Eargasm earplugs. These are earplugs Tom carries in his pocket whenever we're out, not just when we're out of town. Loud restaurants or bars with music are the best place to use them. They reduce the sound pressure, yet still allow you to talk to the person next to you. He loves them.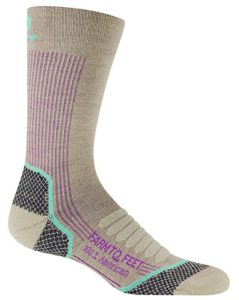 Farm to Feet socks We got a couple pairs of Farm to Feet socks last year to sample, and let's just say they've become our very favorite hiking socks. Aside from the fit, the moisture wicking, and the obvious quality, they have a feature we'd never seen before: the top of the sock is padded. The discomfort from tightly-laced shoes is gone. Genius!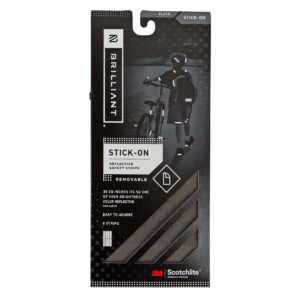 Brilliant Reflective Stick-On Strips. Tom has these stuck on his biking backpack and bike helmet. Cheap and obvious security. You can never be too visible. Give a package of these in to your grandkids in their favorite color. They should be all over their coats and bikes, too.


Headlamp and Flashlight When the iPhone flashlight just isn't enough (and it's often not) every traveler wants a reliable headlamp or flashlight. Both this headlamp and a small handheld flashlight are always in our travel bags.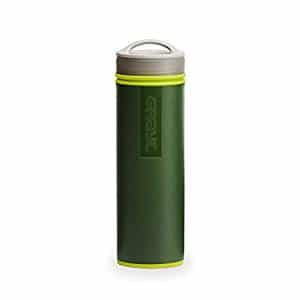 Let's face it, traveling can be in conflict with environmental protection. Gifts of water bottles or reusable cutlery and containers can go a long way to minimize the traveler's use of plastics and other waste materials.  For hard core adventure travelers, the Grayl Ultralight Water Purifier Bottle allows access to drinking water even from streams and unfiltered taps. We love the bamboo cutlery set for travel, too, and have been a wee bit jealous when we've seen it in use.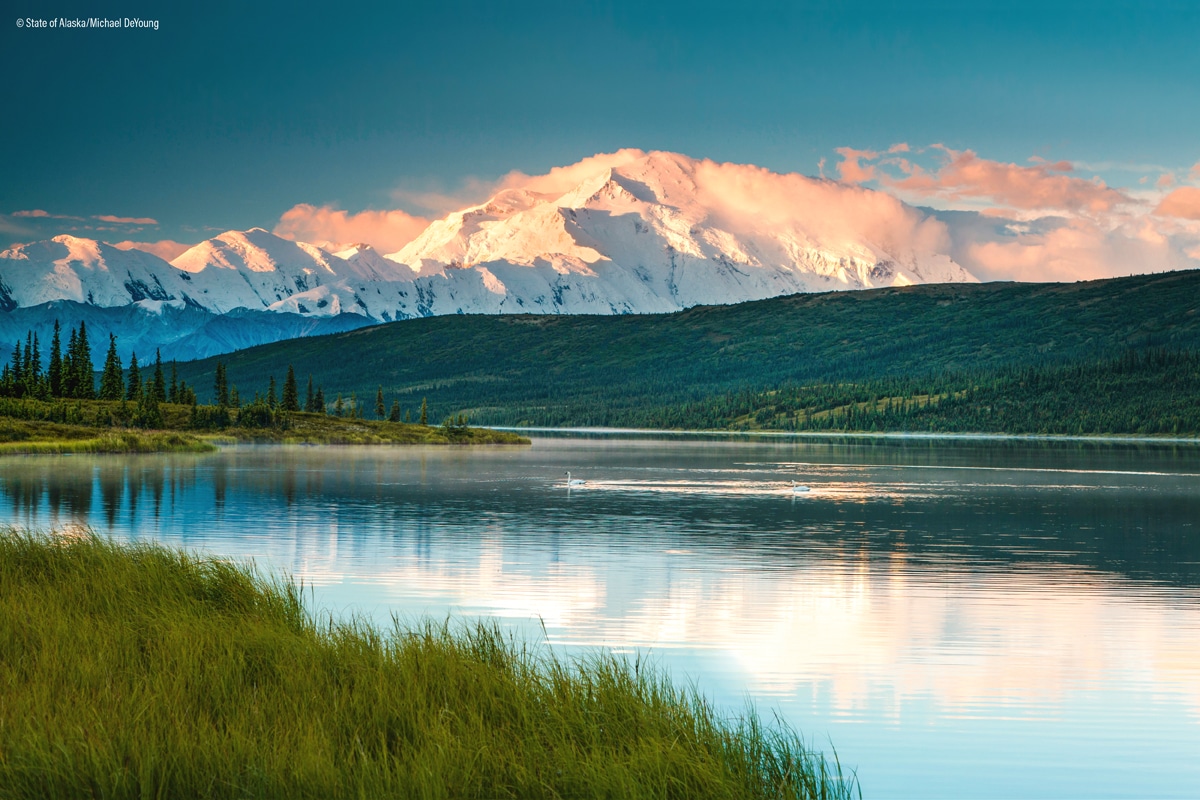 Travel Ideas
We agree: to give (and receive) experiences and time with friends and family is far more precious than exchanging 'stuff.' That's why we keep on traveling and why many of our readers are paring down their possessions to make room for travel. We keep the ideas flowing all year round, so just sign up for our Travel Past 50 e-newsletter for travel inspiration and tips.
Alaska Travel Planner
You can download and wrap up this free official State of Alaska Travel Planner, which is exactly what we're using now to plot our 2020 trip to Alaska. It'll be our first visit and we hear it's a pretty big state, so we're finding the Planner really helpful in laying out the options. Besides covering Alaska travel by activity (fishing, hiking, food, flightseeing) and features (northern lights, wildlife, landscapes, history and culture), the planner includes specific listings for booking lodging, tours, and transport. Download the Alaska Travel Planner here, or request a copy be mailed to you.
National Park Pass
For anyone you know who likes the outdoors and road trips, a National Parks and Federal Recreational Lands Pass will be enjoyed over and over again. We might argue this is the best travel deal on the planet. Seniors can get a lifetime pass for $80 (an annual pass is $20) and that includes admission of the car with up to four adults. Look for more details here, and read about our love of our U.S. National Parks here.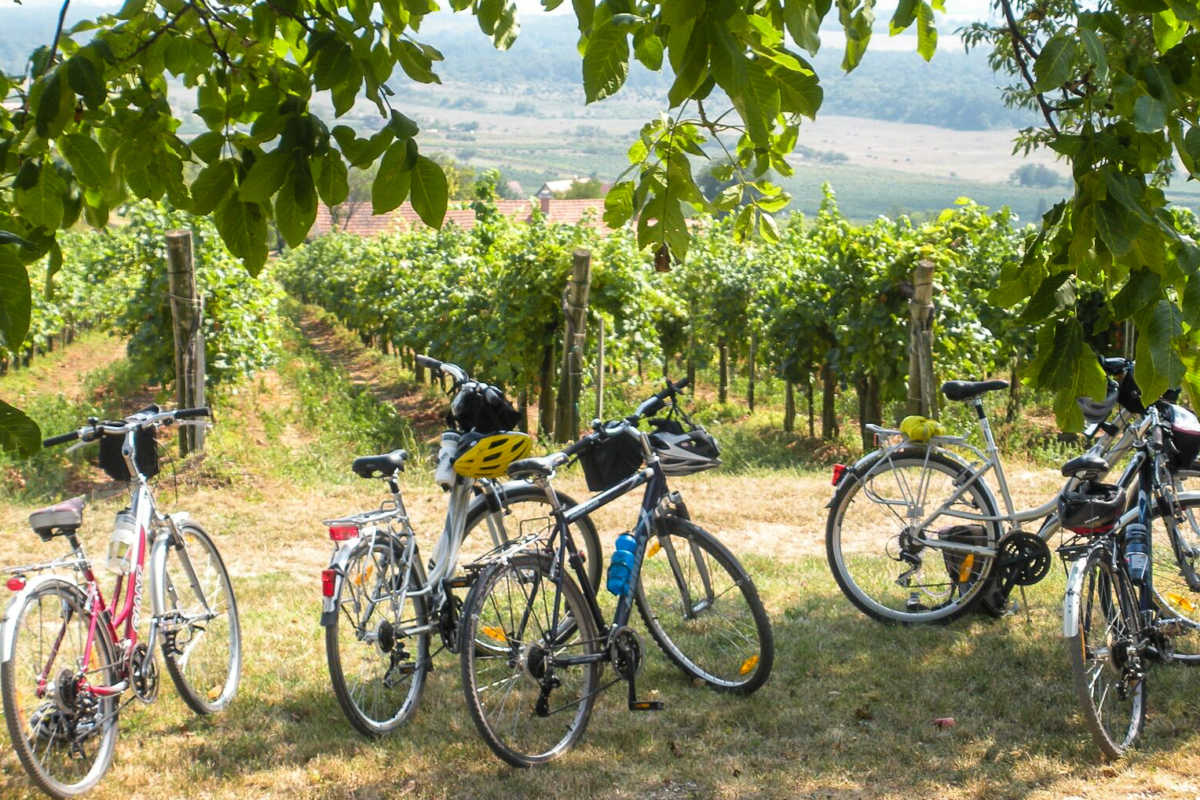 A Hike or Bike Tour
Keep moving, stay young. Our regular readers know that the more we travel, the more we tend to include adventure tours in our itineraries, and that hiking and biking trips are among our favorites. (For those who have reservations about booking active travel, we've written about planning your first bike tour. Want more encouragement? Read about our hikes in Sweden, Spain, the Adirondacks, and Bozeman, Montana. Or, read about our cycling adventures in France, Italy, and Britain.)
Much of our passion for hiking and biking tours (and sustainable travel practices) has been inspired by our membership in the Adventure Travel Trade Association. Now it's easy to look for quality adventure tour operators by browsing the ATTA membership. Jump in and book a gift trip for your best travel buddy.
Rail Pass
Add to the travel experience by gifting a nifty rail pass. For U.S. citizens, the Eurail Pass and JapanRail passes, for example, require advance booking. Do you know anyone traveling across Canada or Alaska? Check out Alaska Railroad or VIA Rail Canada for information on seeing the world by train.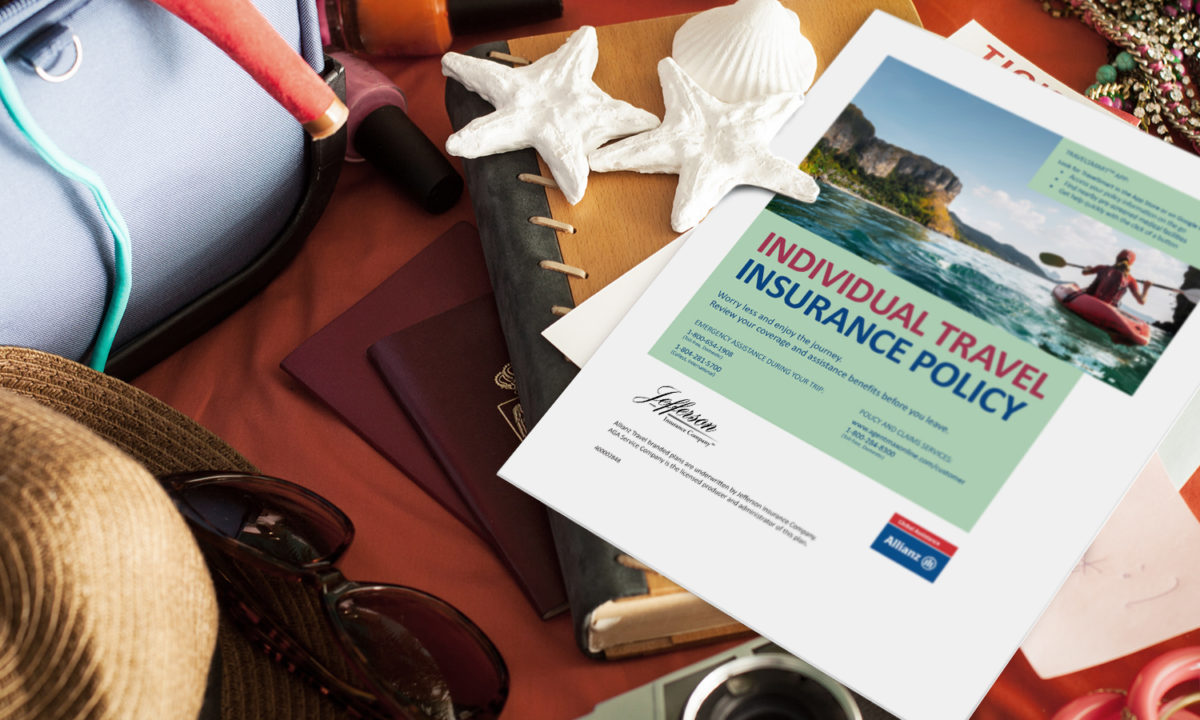 Travel Insurance
If someone in your family is a regular traveler, it's time to make sure they are covered by travel insurance. We know firsthand how our Allianz Travel insurance has saved us and our family from money and hassle when we've needed assistance overseas. OK, this might not be the sexiest gift idea, but you'll be giving immediate peace of mind. Look here to find a travel insurance plan to guard against unexpected situations including a medical emergency, trip cancellation or interruption, lost or delayed baggage. Bonus, 24-hour hotline assistance comes with the deal.
Electronics and Apps
Devices to secure your home while you travel
Traveling is a whole lot easier today than in days of yore, because it's easier to simply lock up and leave home. Travelers will love a system to remotely control heat and light. A gift of a Nest Smart Thermostat system offers travelers the ease of controlling their home thermostat remotely, and will caution against conditions that could cause frozen pipes, for example. We love the ability to keep thermostats low while we're away, and then turn up the heat as we return home from the airport.
Likewise, a Hue or similar smart lighting system can be programmed to turn lights up and down so that a home doesn't appear vacant. Both gifts offer some peace of mind.
Portable Power Bank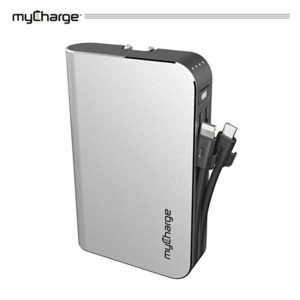 This charger is slightly larger than what I'm used to carrying, but the battery life and built in cords make up for that!
Portable Travel WiFi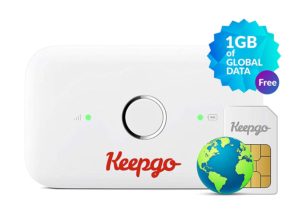 It works. For those who might want–or need–a Wi-Fi connection when none is to be found, this small device saves the day. It comes in handy for travelers out in the woods, on a long bus ride, or otherwise out of touch.
Universal Adapter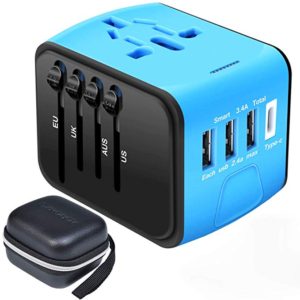 We used to use separate plug adapter, a power strip, and have to carry all the charger blocks for our phones, Kindles, Fitbit, etc. Now we've switched to this all-in-one plug adapter which has included USB ports. That means no power strip and no charger blocks. Needless to say, a big improvement.
TripIt Pro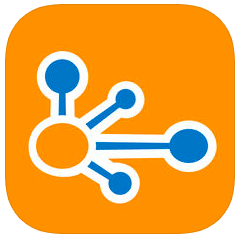 Honestly, this is one of the best and most useful apps we use. Once you make a reservation of any kind, you just forward the confirmation email to Tripit and it files it for you within a "trip." So, all travel itineraries for flights and hotels, car rental, etc. are in one spot, with the addresses, terminal numbers, confirmation codes, etc. It's especially useful for flights as it updates you on gate changes, delays or whatever other info you need. When you pop for the TripIt Pro version (of course you want to gift the Pro version) it even allows you to look for a replacement flight from within the app in case of a long delay or cancellation.
Apparel, Gear, and Accessories
Shoes
Shoes as gifts you ask? Yes! 'I would walk 500 miles'–and have. And believe me, shoes (or dresses, thanks, Tom) have been among the best and most surprising gifts I've received. And practical. Here are some of the shoes we've tested this year and will wear into the next: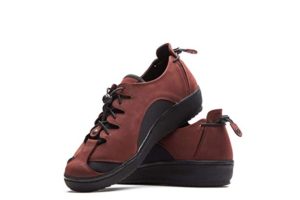 The latest addition to my footwear arsenal, this super comfortable Shoe by Pandere is perfect for travel–flying in particular–as it is designed to expand in width and heel fit as needed. For those with bunion issues, ankle swelling, wide sizes or any other pedi-oddities, this is worth checking out.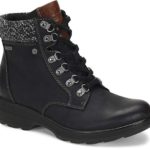 More giftable footwear: Finally, a lightweight boot that can look great for city wear and hold up for hiking and in wet or cold weather. What sold me on this style, the Bionica Everson boot, is that it zips on the inside for easy on/off, yet laces in the front to fine tune the fit. Size up for wider feet.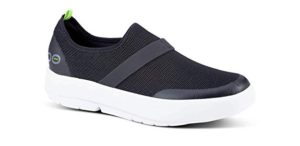 Both Tom and I have delighted in the cushy-soled flip-flops and OOmg styles by Oofos. Billed as "recovery" shoes, these are exactly that: a great relief for the feet after hikes or runs, and a nice casual shoe for rest days. The OOmg style makes a great boat shoe, too. Runs generous.
Mini Backpack/Day Bag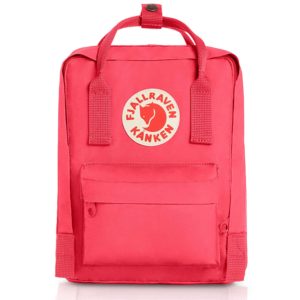 Probably my #1 most used item on the road. This Fjallraven backpack bag holds enough for full days walking around town, and handling all the stuff I want to access during a long flight. A bonus is the Styrofoam square tucked into an interior pocket that works great as a seating pad on wet ground.
Hydration pack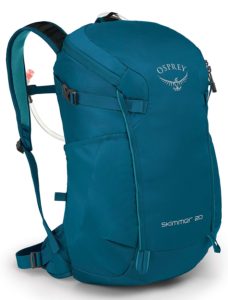 We are asked frequently about backpacks for day treks or bike rides. This Osprey Skimmer woman's pack gets top marks for its hydration system: finally a way to fill and close the wide-mouth bladder without spilling water everywhere. Kris says she could easily get by with a 16 liter versus this 20L. Tom on the other hand, sometimes wishes his were larger than his 10L Osprey bike pack.
For the knees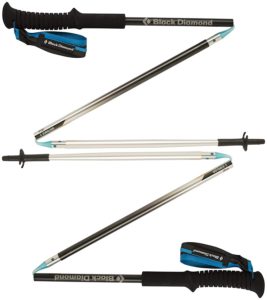 We almost always pack walking sticks in case of unforeseen hikes or injuries. These Black Diamond Z Trekking Poles are lightweight, easy to adjust, and fold down to put in small bags. Travel tip: if you've never used sticks before, have an experienced hiker assure you have them adjusted properly.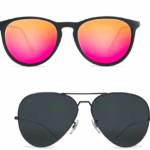 Sunglasses
Ok, this is on my wish list, not something I've already tested. These Shady Rays polarized sunglasses caught my eye. They're shades for all seasons, resistant to fogging, stylish, and guaranteed. (Hint-giving is part of the season, right? Hello?)
Warm Clothing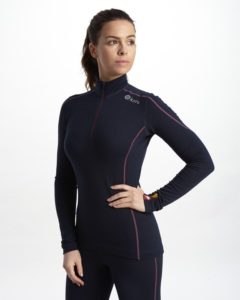 These mid and base layers of yak wool are warm and soft. Kris personally tested Kora Outdoor Clothing in the cold and snow of Minnesota and it worked for winter activities (wicking: check) and standing around looking good.
For Kids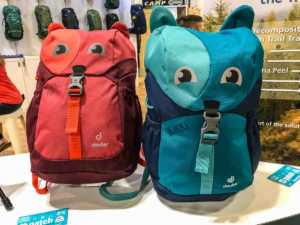 Deuter child's backpack We got one of these super cute Deuter bags last year for our 3-year-old grandson. He won't leave home without it. Really.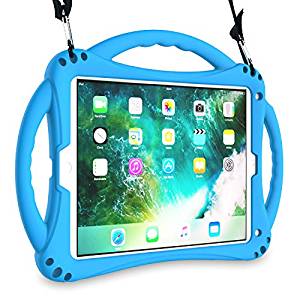 The iPad shockproof kids cover is just the thing for the parents who sometimes needs some time on their own and hand the kid the iPad with the preloaded episodes of Paw Patrol. Horrible to admit it, but sometimes…
Books, Audible, Video
Ansel Adams' Yosemite is an extraordinary book. It includes all the images that Adams himself chose to feature in his gallery in Yosemite over the years. And, the reproductions are lovely. It's the epitomal coffee table book for those who like Adams's photos. And who doesn't?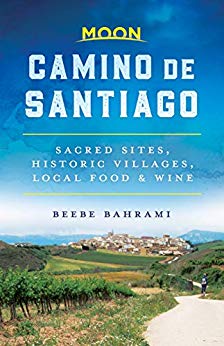 As of April 2019 there's a new guide to the Camino: The Moon Guide to the Camino de Santiago, by Beebe Bahrami. Bahrami has walked the Camino dozens of times, and, in somewhat of an understatement, she's taken good notes. She doesn't skimp on any detail you'll need to keep on the right path or find a place to stay in every little village you'll pass. But her accounts of the landmarks, the churches, the bridges, the food and wine, and the histories of darn near everything along the route make this book well worth the weight.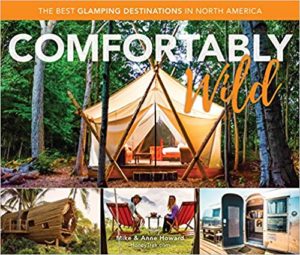 Comfortably Wild: The Best Glamping Destinations in North America
Our friends and fellow travel bloggers, authors of the lively index of destinations, Ultimate Journeys for Two (to which Tom y yo contributed), have assembled a wonderful compendium of glamping sites. But rather than offering a laundry list, Mike and Anne Howard help define the newish glamping industry. Their insights come from extensive interviews with providers, lengthy stays, and a decidedly woke selection to represent the wide interpretations of glamping. We'd like to follow in their footsteps.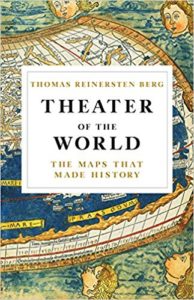 Yes, friends know I'm a map freak, and can happily spend hours peering over charts and maps. Theater of the World: The Maps that Made History by Thomas Reinertsen Berg, goes beyond the graphic representations to tell the story of the impact of explorations and map-making on the larger world. From prehistoric illustrations to the digital video representations of our planet, Norwegian Berg traces the history of human understanding and the spark of unending explorations.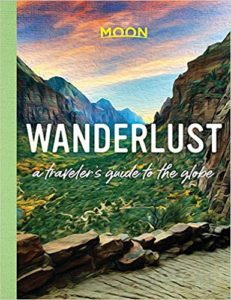 Wanderlust: A Traveler's guide to the Globe is a hefty volume published by Moon Travel Guides. While it isn't portable, it will certainly transport its readers all around the world. People who can't figure out where to travel to next will either be inspired or paralyzed by the possibilities: Fifty chapters are arranged by experiences like nature, cities, food, festivals, transit modes, adventure and culture.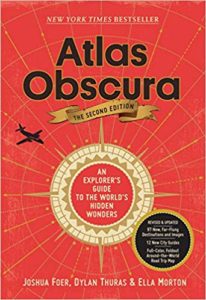 Which brings me back to my wish list, another travel book called Atlas Obscura: An Explorer's Guide to the World's Hidden Wonders. The 2nd edition was released this year, and promises to hold me in the bookstore corner until someone sends me home with a copy of my own.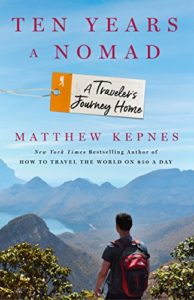 Then Years a Nomad: A Traveler's Journey Home by Matthew Kepnes, a.k.a. Nomadic Matt, tells a story we can relate to: the draw into a nomadic travel lifestyle, the momentum that carries one farther and longer than imagined, and the ambiguities of finding home again. In a more abbreviated fashion, we recently wrote about the impulses that keep us traveling after more than nine years since setting out for Ecuador.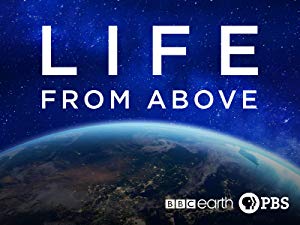 We're all going to need a break from the news and elections in 2020, so here's the perfect antidote, a visually stunning look at our changing planet. "Life From Above" by PBS is available via Amazon Prime Video.
One of the great things about travel is listening time–on long flights, long drives, and lonely days. Give your favorite traveler a subscription to Audible so they can download books and hours of listening time.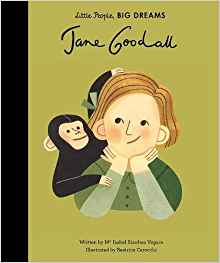 For kids, we love the Little People, Big Dreams series. (Thank you Tallulah and Tina in Sydney, Australia, for the tip.) All the titles are real person profiles–ranging from David Bowie to Ghandi and Zaha Hadid to Maria Montessori–and usually following international characters growing up and finding success against tough odds.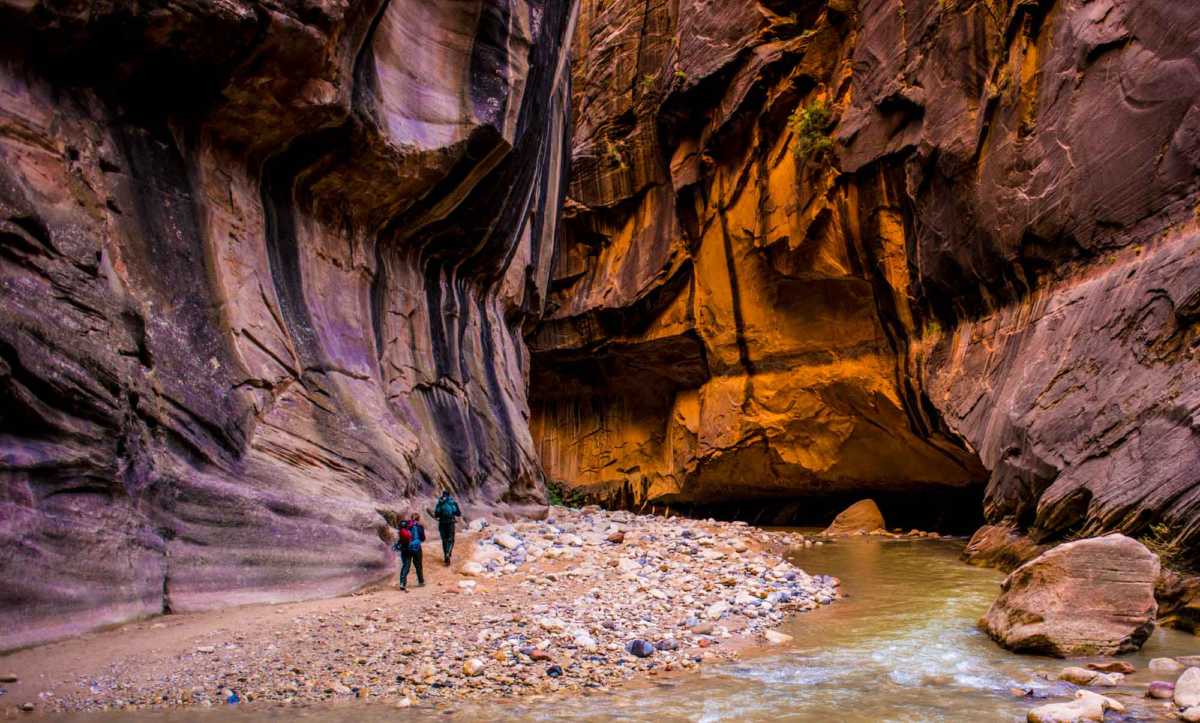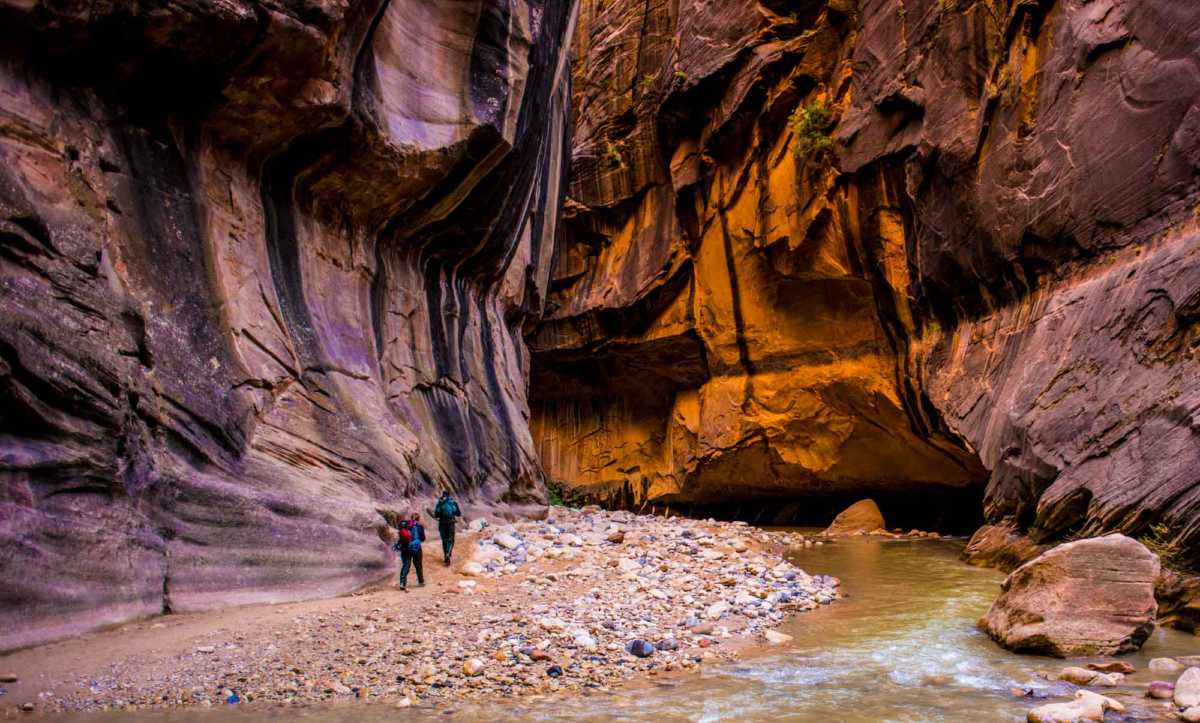 Causes
Here are some organizations and charitable ideas we support. We know there are hundreds of other worthy organizations out there, and we encourage you to find one that suits you (or your Secret Santa recipient) and give to the extent you can. Someone on your list will surely appreciate receiving a note that a donation has been made in their name.
Adventure Travel Conservation Fund
The flip side of adventure travel is the protection of the cultural and natural landscapes that spirited travelers are eager to explore.  So the Adventure Travel Trade Association (ATTA) joined with other partners to form the non-profit Adventure Travel Conservation Fund. Help out by donating or becoming a member, or simply go to the website to learn more. From personal experience, we know the more the local operators are supporting the local environment and economy, the happier all of us are.
National Park Foundation
We continue to adore our National Parks and appreciate the efforts to protect these lands. The National Park Foundation does just that, and offers a good, educational and inspiring website along with it.
Carbon Offsets
Consider, when booking your flights, donating to one of the carbon offset programs. In short, carbon offsets are investments in efforts to curb greenhouse gas emission, sometimes through reforestation and sometimes through projects to make existing and future ppower plants more efficient. Examples include Terrapass, myclimate, and Cool Effect.
Round Earth Media
Round Earth Media is a group we support as they mentor young journalists around the world. Working on under-reported stories, Round Earth (now under the umbrella of International Women's Media Foundation) produces stories, often bi-lingual, that are then broadcast or published in both the U.S. and in the countries they cover.
Doctors Without Borders
We can't think of many charitable organizations that have such a direct impact on individuals around the world as Doctor's Without Borders.
You can help yourself get ready for your own travels by reading our Get Started Planning Your Trip Now page.
We love traveling–with the right gear. We've gathered a lot of the stuff we use to make travel more pleasant and efficient all on one page. Shop our Travel Past 50 Amazon page to find our favorite gear. If you purchase something from the store, Travel Past 50, as an Amazon affiliate, may receive a small commission at no extra charge to you. Thanks.
Note: This post and other posts on TravelPast50.com may contain paid or affiliate advertising links.
Get all our travel tips delivered to your inbox
Subscribe to our email newsletter