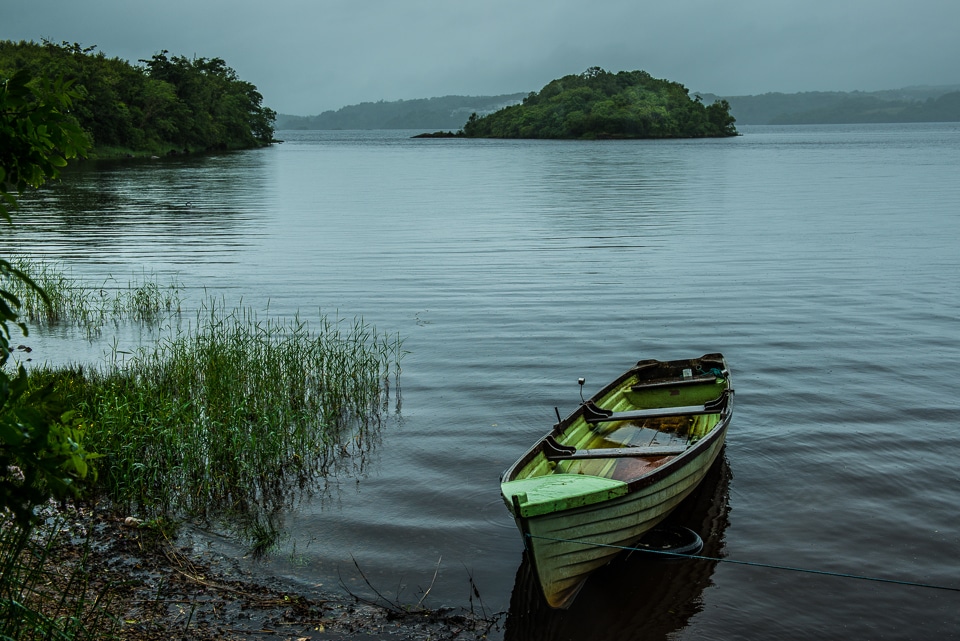 The Isle of Innisfree is an uninhabited island within Lough Gill, in County Sligo, Ireland, where Yeats spent his summers as a child.
Yeats never actually lived on Innisfree. Nor does anyone else. But it does sit as a landmark of 20th Century poetry, nevertheless. Here it is, so you don't have to click.

The Lake Isle of Innisfree

By William Butler Yeats

I will arise and go now, and go to Innisfree,
And a small cabin build there, of clay and wattles made;
Nine bean rows will I have there, a hive for the honey bee,
And live alone in the bee-loud glade.

And I shall have some peace there, for peace comes dropping slow,
Dropping from the veils of the morning to where the cricket sings;
There midnight's all a-glimmer, and noon a purple glow,
And evening full of the linnet's wings.

I will arise and go now, for always night and day
I hear lake water lapping with low sounds by the shore;
While I stand on the roadway, or on the pavements gray,
I hear it in the deep heart's core.
Here's some more information about how you can educate yourself about Yeats and Sligo–and get a fantastic meal while you are at it.
And here are a few more images from our time in Sligo, including the grave of William Butler Yeats which bears some words from his poem, "Under Ben Bulben."
Sligo and the Lake Isle of Innisfree are on the Wild Atlantic Way of Ireland.
When you're thinking of traveling, your first stop should be our Travel Resources page, where we list all the essentials you need to make your travels easier, cheaper, safer, and more fun.
You can also help yourself get ready for your travels by reading our Get Started Planning Your Trip Now page.
We love traveling–with the right gear. We've gathered a lot of the stuff we use to make travel more pleasant and efficient all on one page. Shop our Travel Past 50 Amazon page to find our favorite gear. If you purchase something from the store, Travel Past 50, as an Amazon affiliate, may receive a small commission at no extra charge to you. Thanks.
We never leave home without our travel insurance. Nor should you. Search for the travel insurance from Allianz that best meets your needs, whether it be an annual plan or a single trip.
You can see (and buy prints) of most of our travel photos in one place on this page.
Note: This post and other posts on TravelPast50.com may contain paid or affiliate advertising links. As an Amazon Associate we earn from qualifying purchases.