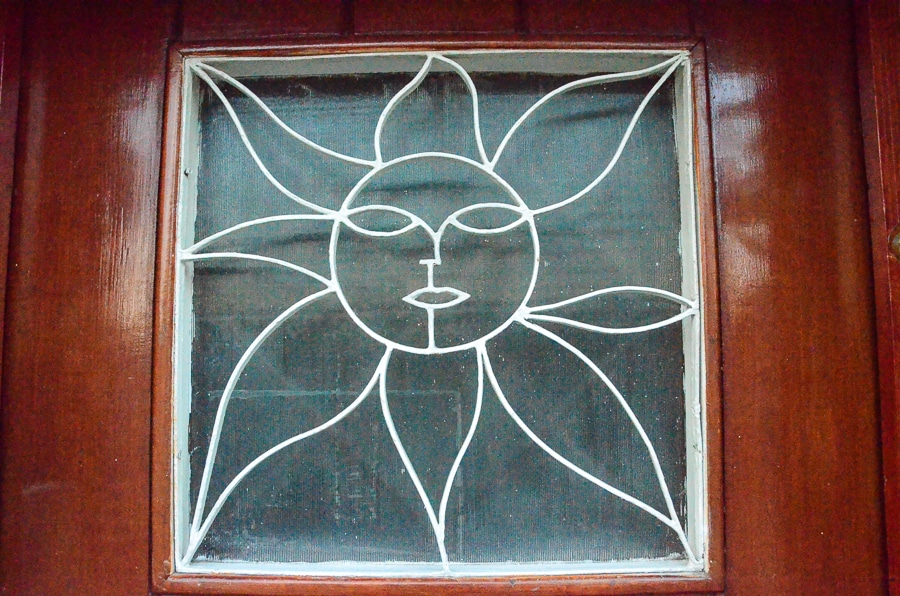 Pablo Neruda wasn't satisfied with normal bars on the windows of his home in Santiago. So he replaced them with fanciful grates like this one, and others of various mythical characters, and representations of his lover.
This is the last of my photos of Neruda's homes for a while, but, in the news today is an item about his death, which many have long thought was suspicious. Neruda had been a member of the leftist party, and a critic of the Chilean military. Indeed, he'd spent many years in exile from Chile before returning during the restoration of democracy and the election of the socialist Salvador Allende. Allende was overthrown in a coup by Agosto Pinochet in 1973, and Neruda died only 12 days later. Although his family said his death was due to cancer, many think he was murdered by Pinochet.
Now a Chilean judge has ordered his body exhumed for tests for poison.
This story first surfaced when we were in Chile, but the Neruda Foundation, who control his legacy, first denied the rumors of murder. However, they are now agreeing to the exhumation and autopsy.