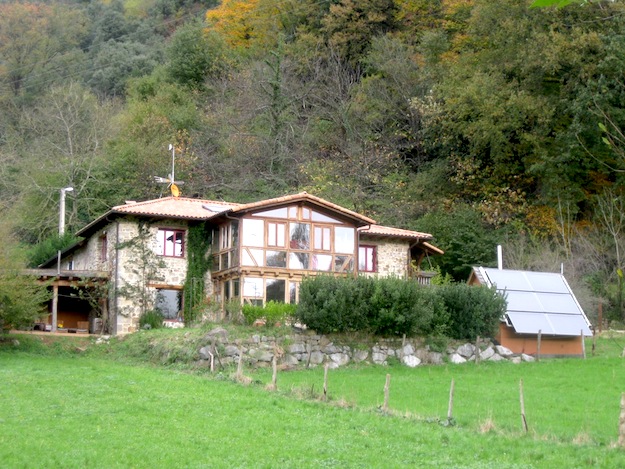 Even though our travels have taken us to more than 75 countries on six continents, we set out with the intention of slow travel: indulging our nomadic lifestyle by biding our time in various select destinations. We look at travel as a long distance event, not a sprint, and didn't want to burn out chasing around the world.
Twice we've chosen housesitting, or as some call it, house minding, as a great way of making a temporary home. Both times were in Spain – Spring 2012 in Murcia and Winter 2012-13 in Cantabria. House-sitting opportunities in Spain are numerous, we found, because of the large population of expats, especially from Britain.
In both these cases we found our connections through international house-sitting job websites such as Trusted House Sitters. We were also listed with Mind My House.
Some posts on Travel Past 50 may contain affiliate links. If you buy something through one of those links, we may earn a small commission. As an Amazon associate, we earn from qualifying purchases.
How to become a house sitter
Be aware that there are more than these two platforms that aggregate home sitter jobs. Be sure to check several before you pay a membership fee to join. They vary greatly in breadth of offerings, what countries they specialize in, and how many listings they feature. Be sure if you're interested in house sitting jobs in Europe, you don't pay to join a site that specializes in house sitting in Asia.
Registering at a house sitting web site, naturally, is pretty much essential. That's where the homeowners find house sitters – and where you'll go about finding a house to mind.
Create an enticing house sitter profile
The first thing you want to do to get house sitting jobs is create an engaging profile. Be sure to list any previous experience you have as a homeowner, house sitter, or pet sitter. List any relevant skills. Are you handy with tools? Do you never forget to water the plants? Can you fix a toilet? Be sure to say so. Do you speak any foreign languages? At this time, it's also a great idea to tell your potential homeowners how much you love their furry friends. In general, it's very important to convey your enthusiasm. Don't forget to mention that you are animal lovers. (Did I say that before? Say it twice, too.)
Assemble your references
A common feature of the house sitting web sites is the trust profiles of the potential sitters. It's a bit of a "Catch 22." It's hard to build your trust profile via recommendations on the site until you've actually had a house sitting gig. So, you might need to take less than ideal sits for a while until you build up a reputation–and become a likely candidate for the more desirable sits in places like London or Paris.
In the meantime, if the housesitting site you are using accepts them, solicit recommendations from former landlords, business associates – especially bosses, old neighbors, and anyone else who can vouch for your reliability. If the site itself doesn't allow third party references, be sure to have them ready to send to a homeowner on your own.
Another great tip is to use your five-star positive reviews (if you have them) from AirBnb. Screen shot them and send them to the homeowners.
Apply for your perfect house sit
The best house sitting websites allow you to filter house sits by location, duration, date, type of accommodation offered, and number and type of pets. When you've found a job or jobs that match your needs, read the details of the listings carefully to make sure the job fits your needs.
If you see the house sit you like, be sure to respond as fast as possible, and craft your response to the specific listing. If they have a horse, talk about your horse experience. (That actually got us a great sit once.) Are you a cat or dog lover? If the house is a bit older, be sure to mention your handyman skills. If they have a garden, show them your green thumb.
In general, be sure to send a personalized and engaging application message to the homeowner. Introduce yourself, outline your previous experience, and explain why you're interested in the job and why you'll take good care of the property.
If there are pets involved, it always helps to show interest in them by asking specific questions about the pets, including, for example, do they take any medications, how are they with strangers, grooming needs, walk schedule, etc.
Some other questions you should be sure to ask are: Can you have guests? How's the WiFi? Can you leave the house over night? Is there a car you can use? (The last one is pretty essential if the sit is outside of a city.)
Finally, end your application by saying you'd be happy to get together via a phone call, Zoom, Skype, or whatever, to speak more in detail about the house sit.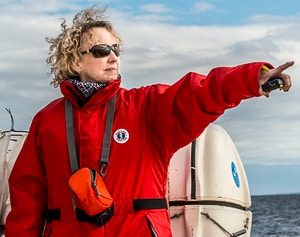 Want more tips like these?
Join the 3000 other travel enthusiasts getting our best advice right in their inbox.
Establishing trust with the homeowner
Establishing trust with homeowners is vital for securing house sitting assignments. Employ the following practices to build the solid foundation of trust that leads to a successful house sit:
Prompt Communication: Respond to homeowners' inquiries and messages promptly and professionally. Demonstrate your commitment and reliability by maintaining clear and timely communication throughout the entire process. This is the best way to reinforce both their peace of mind and yours that both sides' expectations are being met.
Detailed Interviews: Conduct comprehensive interviews with homeowners to understand their expectations, preferences, any cultural differences, and specific requirements. This will allow you to tailor your services accordingly and ensure a mutually beneficial arrangement.
Provide Regular Updates: Finally, during the house sit, keep homeowners updated on their property and beloved pet. Share photos, videos, and written updates to assure them that everything is going smoothly.
What type of house sit are you looking for?
More things to consider before you start your house sitting search:
How long to do you want to house sit
Think about how long you want to sit. Will you take short-term house sitter jobs of a week or less, or are you only interested in long term house sitting jobs? For our purposes, we would consider positions of no less than a month, and no more than three, mostly due to travel expenses and visa limitations, but also because of our low boredom threshold.
What level of house sit interests you
Do you want luxury house sitting jobs? Then be honest and ask your potential homeowners about their home amenities. Don't expect a pool and a sauna if you don't ask.
Take good stock of what you're looking for in the house itself. Is it luxury house sitting? There are opportunities to stay in elaborate digs. Or are you happy with a small apartment in a great location? If the location is remote, is a car provided to run errands? Are there neighbors or staff who will be checking on you? Are you responsible for other personnel?
Know yourself well enough to select a situation that won't drive you crazy. Be prepared to be happy where you end up.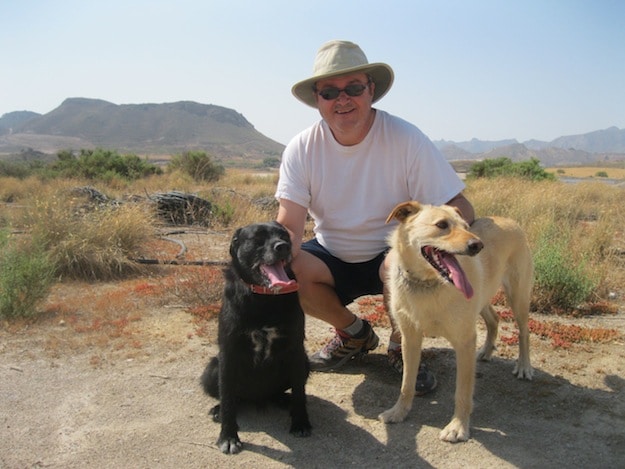 Pet sitting, not house sitting
Once you look into many house sitting opportunities, you'll quickly realize it isn't just the house that is your concern. It's the dog, or cat, or in one of our house sits, the horses, and then the home. Homeowners, yes, do want someone who will care for their home, but mostly they want your love, adoration, and undivided attention for their animal family. It's important to know this before embarking on your adventure. Yes, in so many cases, care of the house is really care of pets.
Be sure your duties are clear
Before arriving at your house sit, be sure you and the homeowner understand each other about the responsibilities and expectations of the house sitting job. This includes the pets' daily routines, if any plants need watering, cleaning and maintenance expectations, etc.
Most of this information should be in the house sitting listing on the website and answered during the interview. But, be sure to ask in advance of your arrival if you're unsure.
Payment?
Do you need to be paid to house sit? Those opportunities are very rare. The going rate for house sitting is effectively zero. You are basically house sitting in exchange for rent. If you need to make money while you home sit, you're probably better off looking into part time jobs in the area. (Bartending, anyone?) But realistically, your house sitting chores probably won't allow for other outside work. Building your online savings account while being a house sitter is a smart financial move. House-sitting not only provides you with free accommodation but also helps cut down on living expenses. You can steadily grow your financial cushion by channeling the money you save into a dedicated savings account. Housesitting can also be ideal for digital nomads who can make money online while housesitting.
If you do need to work while housesitting abroad, you can use different resources, for example Jooble, to find a job.
Once you get the house sit
Ensure your personal safety
Prioritize your personal safety while engaging in house sitting assignments.
Conduct thorough research on the neighborhood and city where the house sit is located. Familiarize yourself with local safety measures, emergency contact numbers, and potential risks. It's also critical to know how far away is the local market and all other amenities in the local area.
If something feels off or unsafe, trust your instincts. Notify the homeowner and take appropriate action, such as contacting local authorities, if necessary.
Familiarize yourself with emergency procedures, including the location of fire extinguishers, first aid kits, and emergency exits within the property.
Protect the homeowner's property
To ensure the homeowner's property remains secure, adhere to these guidelines:
Create the impression that the house is occupied by maintaining a regular schedule, utilizing timers for lights, and occasionally parking a vehicle in the driveway.
Double-check that all doors and windows are locked before leaving the house. If provided, activate any security systems or alarms as instructed.
Keep a list of essential contact numbers, including the homeowner's emergency contact info, local authorities, and emergency services, readily accessible in case of any unforeseen events.
Preparing for an foreign house sit
Do you need a visa?
If you're house sitting in a foreign country, be sure you have permission to stay in that country for the length of your sit. For an American considering house sitting in Europe (the Schengen Zone), for example, you generally get 90 days on your visa. There are rare situations where you can extend, but be very careful of telling the immigration authorities that you are "working" as a house sitter. That opens another whole can of complications, as getting a work permit is a lot harder than being a tourist.
What else you might need
Obviously, to get into a foreign country, you'll need a valid passport, usually with at least six months of validity before it expires at the end of your stay in the country. You might also want to have proof of a ticket taking you either home or onward after your stay. Sometimes, you'll also want to show proof you have enough money for the time of your stay. (A major credit card will often suffice for this.) Finally, be sure to check any vaccination requirements for the country you're visiting.
Housesitting web sites
Once you've signed up, monitor your chosen house sitting web site(s) frequently. Many have email notice features. Also, you should follow the website's social media. And if a house sit pops up that fits what you're looking for, respond to the query immediately. Being first is a big advantage to getting the popular sits.
In general, house sitting is much more competitive now than it was a few years ago. Be prepared to "sell" yourself to the homeowner. They probably will have lots of options, so do your best to stand out from the crowd.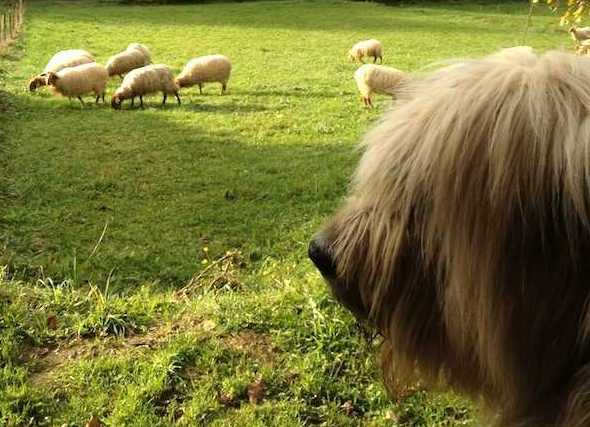 Here are some other points worth considering before you involve yourself in a house sitting situation.
The Pros of Housesitting
Pay no rent. It's good to save money.
Enjoy the comforts of home while you are on the road. These might be the things you dream of when you're fed up with hotels: laundry (wheee!), Wi-Fi (a must for us), a kitchen (more on that), and comfortable furniture for quality lounging outside of bed.
Other homey touches: having been a homeowner, I like seeing the details of the house itself, the art on the walls, the books and music on the shelves, the plants and gardens. I'm not a peeper, and find happiness in ignoring jammed closets.
Having a kitchen takes you to the local markets and the freshest local food, which vastly improves your diet. Of course this is cheaper than eating out all the time, too. (As we said above, saving money is good.) The owners' kitchens are invariably better equipped than rental property. But I still always carry a cork screw and knife when I travel.
Use of a car. Doing the homeowners' errands can be a good way to learn your way around and meet people. You'll pay for the gas to do that, but mostly the car will allow you some freedom to see the neighborhood with day trips.
You can be a regular at a couple local haunts, talk to people, and find out much more about the region than you would otherwise. Ask for recommendations. And use them.
The animals' affection. Nothing says home better than a dog's pushy wet nose and pleading eyes. And, like grandparents, you can spoil the critters, then leave them with the owners when you move on.
A routine can be a good thing. Walking dogs, feeding farm animals, and the general upkeep of a house fall into a gentle routine that allows the house-sitter to recoup, recover, and work on special personal projects. We catch up on work, on travel plans, on sleep, on reading, and sometimes on entire television series via our laptops.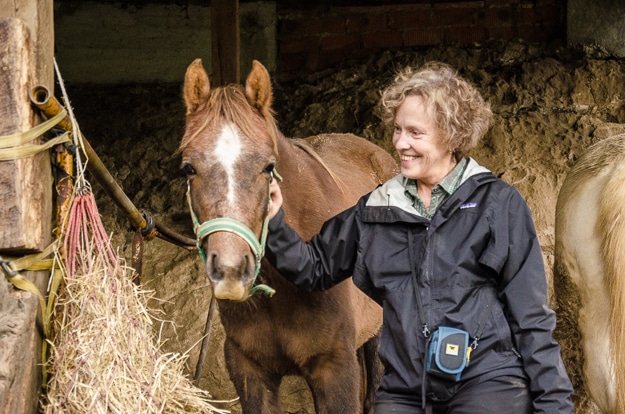 The Cons of Housesitting
You are probably confined to the pet care schedule. Forget overnight trips. (Note to self: in the future, ask in advance if there is someone who could relieve you for one night, for a little weekend getaway.)
You are likely going to be at your site during the off-season. There is a reason owners leave, so consider the weather and seasonal closures. The beach town is probably cold and deserted while you are there.
You are responsible when things go wrong. Things will go wrong. Broken showers need to be fixed. Sick animals need to be cared for. Power goes out, supplies run low. This is your job and you can't run away. If you are handy, you can fix a few things yourself. Ask your owner if they have a basic tool box.
Corollary to the above, you may have to advance the homeowner money in order to get things fixed. We chose to pay a water bill rather than have our water shut off, for example.
It's not all free. Don't forget the expenses you'll incur. Gas, groceries, meals out, and any utilities you've been asked to pay begin to sound like rent. Speeding tickets and replacing broken goods like, oh, let's say a rice cooker you burned up by plugging it into the wrong voltage plug, increase the tab. Utilities, in particular, are worth discussion. We believe our pet sitting services are saving the pet owners plenty, and that utilities should be paid by the homeowner. Homeowners sometimes want guarantees that you won't crank their heating (or AC) bill through the ceiling. Settle this in advance.
You don't know your neighbors and the local environment until you are there. The condition of the home, the location within its community, and the neighbors' opinion of transients (that's what you are) or dogs are never fully known until you are on site and committed. As much as you can, ask about these things first.
Flexibility and self-sufficiency are required. No matter how good the instructions, you'll have to find and figure things out for yourself. No matter how clear the advance plans, dates and travel plans do change.
The web sites that facilitate these connections are much more geared to vetting the house-sitter than the home owner. Take your time talking to the prospective home owners before booking your flight.
Our best advice? Expect the unexpected. Dogs will run away. Toilets will clog. Enjoy the home and kitchen. Treat the animals well. And treat the property as if it were your own home. Take care of all that and you'll end up with a great recommendation you can use to get your next house sit.
Oh, and get out and visit the area as much as possible. You are still a traveler.
Travel Planning Resources
Looking to book your next trip? Use these resources that are tried and tested by us. Flights: Start finding the very best flight deals by subscribing to
Thrifty Traveler
. Book your Hotel: Find the best prices on hotels with
Booking.com
. Find Apartment Rentals: Find the cheapest prices on apartment rentals with
VRBO
. Travel Insurance: Don't leave home without it. We recommend
Allianz Travel Insurance
. Need more help planning your trip? Make sure to check out our
Resources Page
where we highlight all the great travel companies and products that we trust. See all of the gear and books we like in one place on our
Amazon shop
.