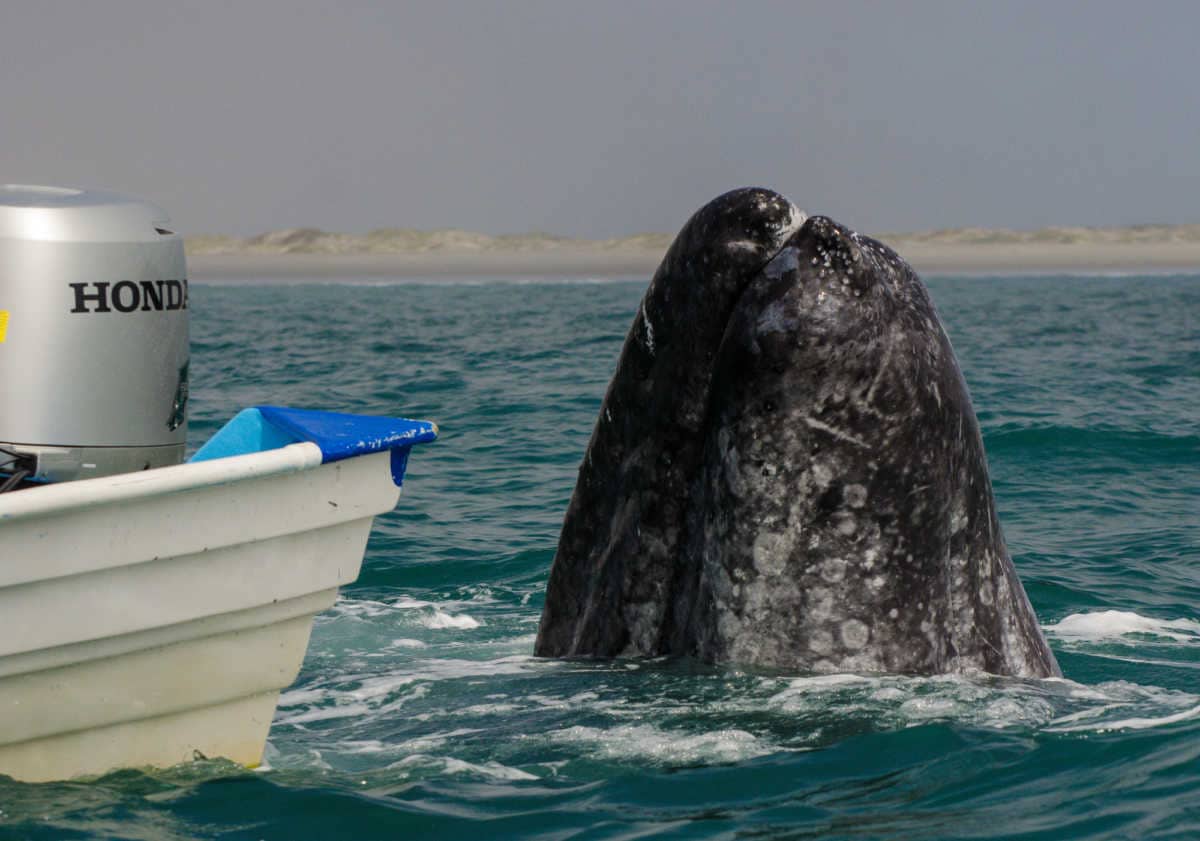 Detouring from the Sea of Cortez, our Un-Cruise Adventure took us across the Baja Peninsula to Magdalena Bay on the Pacific for some whale watching. I was hopeful, but keeping in mind that we might not spot a whale. After seeing some dolphins heading for deeper water, we circled back into the bay and found a mother and young gray whale checking out the few boats that were bobbing around waiting. This move is called Spyhopping–when the whale pops up vertically to have a look around. The two whales entertained us by brushing up against the boats, blowing, diving, and skimming the waters around us. It was simply a thrill, and even more fun for the shouts and squeals coming from a boat of schoolchildren nearby.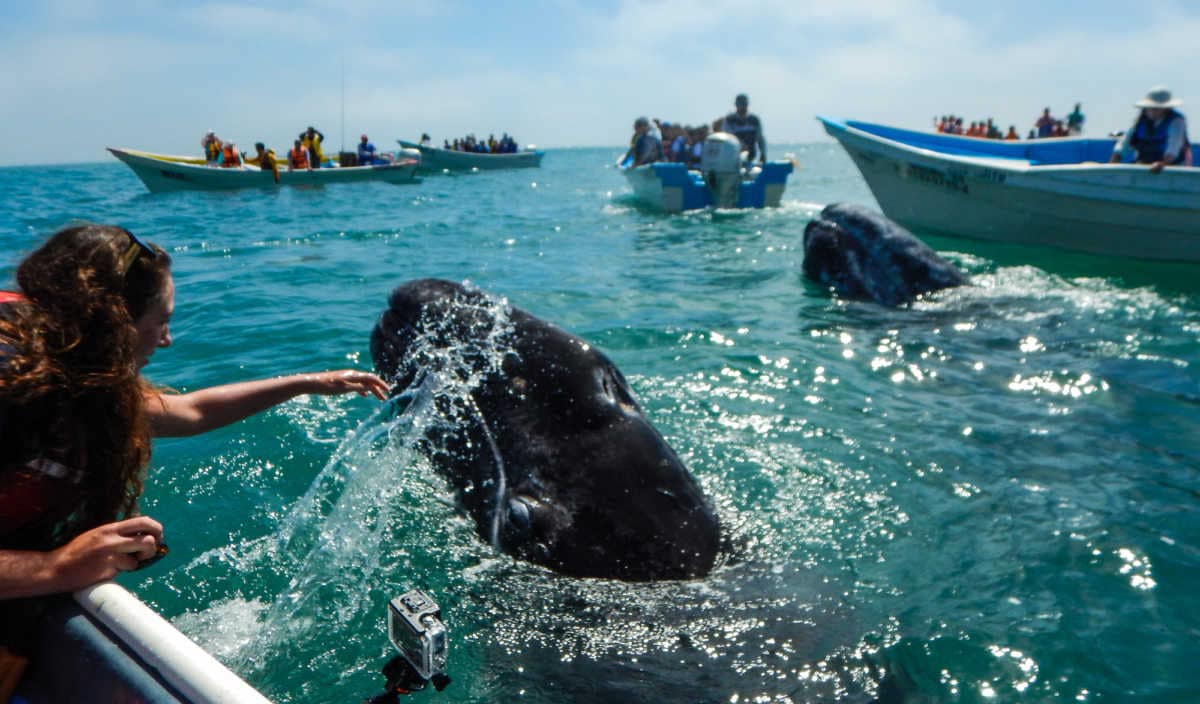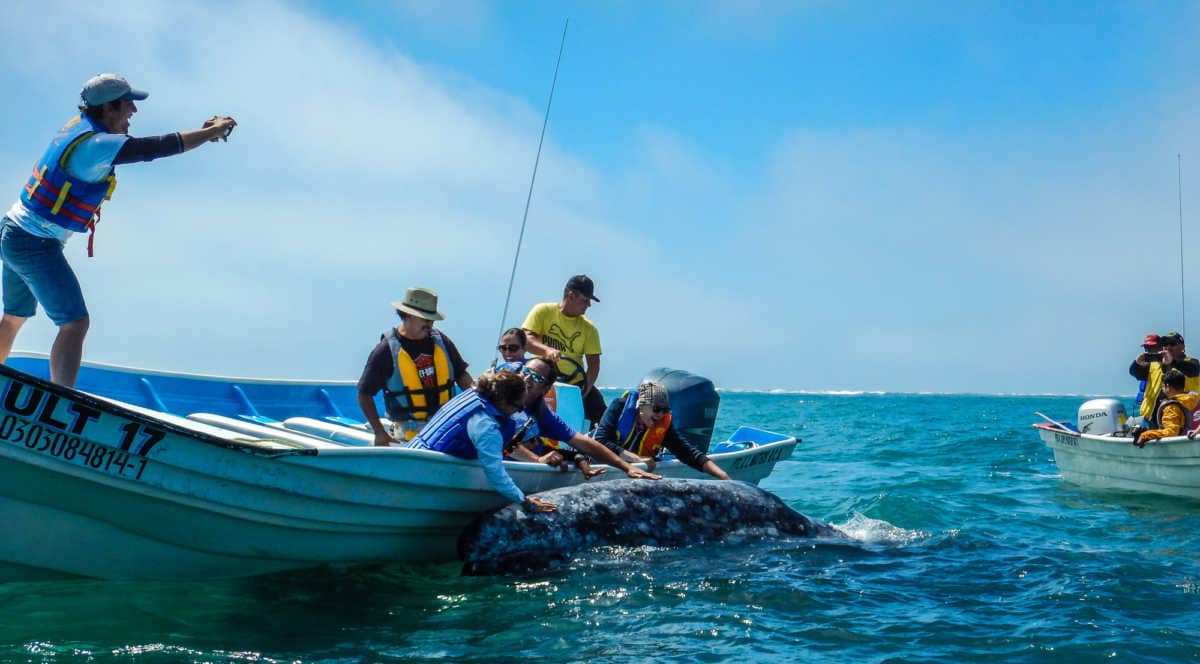 Whale watching in the area is limited and restricted to local guides setting out from the port of Lopez Mateo. Boats are to stay at a distance from the whales, but it becomes a judgement call whether the whales have approached the boat or the boat the whales. Some say the friendly behavior is the whales' way of expressing forgiveness for all the sins man has committed against them. Others believe the mothers are teaching their young by exposing them to these humans; still others think the whales are taking an opportunity to scrape the barnacles off their backs.
Several dozen baby whales were born here this season. The young one we saw was a bit longer than the boat. The mother, barnacle-covered and splotchy gray, was about twice that long. Soon they'll make their way up the coast toward Alaska.
Read the full story about our adventures on the Sea of Cortez right here.