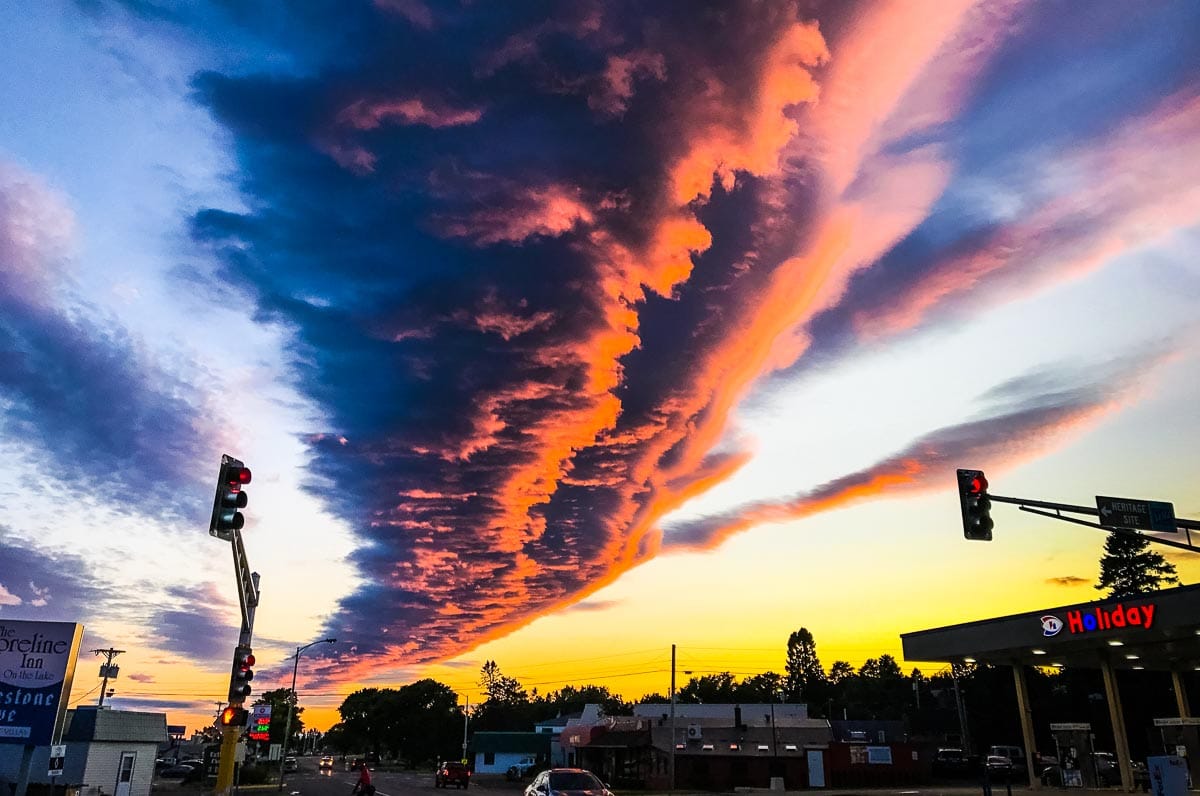 Grand Marais, far up Minnesota's north shore of Lake Superior, is often referred to as the gateway to the Gunflint Trail and Boundary Waters Canoe Area, or maybe as the last stop before Canada. Travelers mention passing through Grand Marais on their way to somewhere else. But stay two or three nights and you'll understand why Grand Marais has earned the right to be a destination on its own.
Located on Lake Superior
It's hard to fathom this enormous freshwater lake based off of statistics alone. Standing on the pebbly cove of Grand Marais or the rocky shores nearby, the impressions are of cold water, endless horizon, big skies and unpredictable weather beside a wilderness forest. The lake itself is mesmerizing, from any angle.
If you like stats, though, you'll want to know that Superior is roughly 350 miles long by 160 miles wide, is an average of 489 feet deep and holds as much water as all the other Great Lakes combined plus three more Lake Eries. Visibility in these deep, cold waters is 65-75 feet. By area, it's the largest freshwater lake in the world.
Some posts on Travel Past 50 may contain affiliate links. If you buy something through one of those links, we may earn a small commission. As an Amazon associate, we earn from qualifying purchases.
Tip: Walk out to the old lighthouse beyond the Coast Guard station to feel the wind and gaze into the clear water. Or get a lakeside hotel room and spend some time on your balcony to take in the sights, day or night.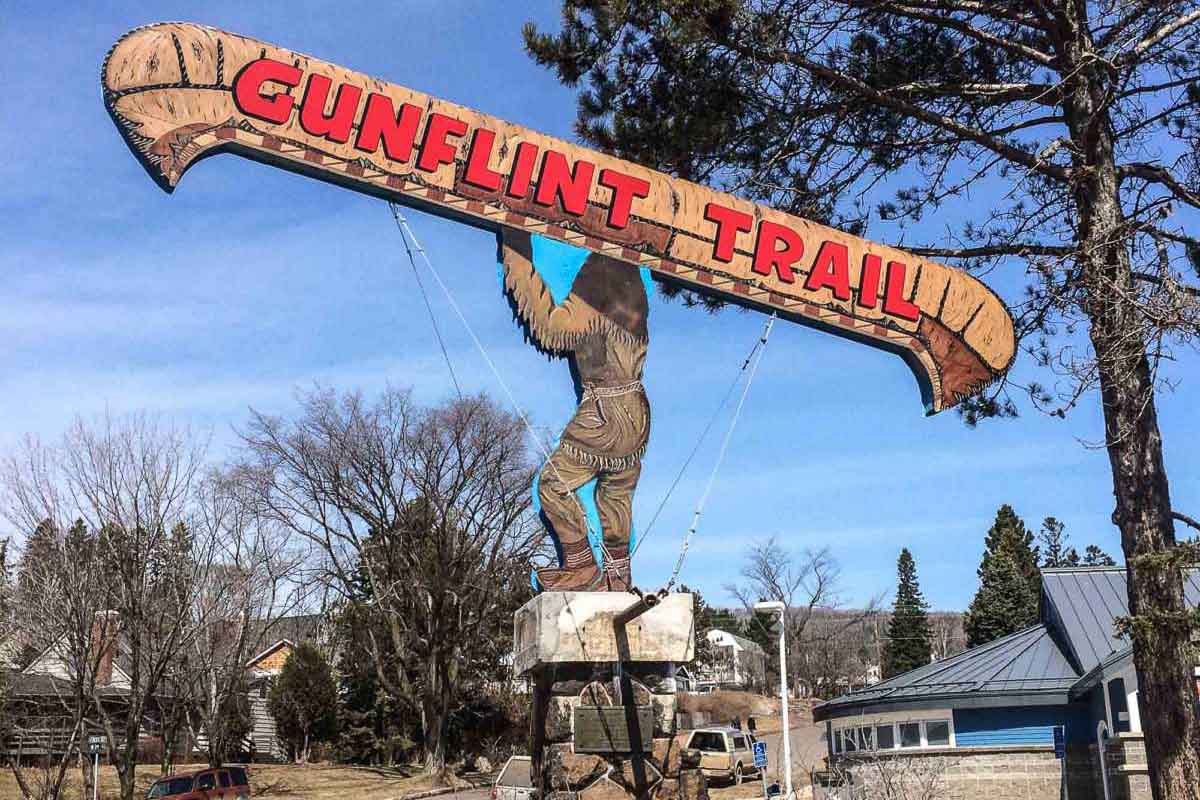 Historic Fishing and Trading Town
The history of Grand Marais carves through centuries of human activity, from Native People (Ojibwe) to French explorers and traders. Beaver trading encouraged by John Jacob Astor's expedition increased traffic from the north woods to Lake Superior on what is now the Gunflint Trail. And Grand Marais' natural double bay harbor proved useful for fishing and lumber enterprises. By the early 20th Century, recreational hunters and fishermen started visiting this area.
Tip: To imagine fishermen's lives–in all seasons–over a hundred years ago, we checked out the historic boat and fishing house on display at the end of the Grand Marais Recreation Area and campground. Hungry historians will enjoy a stop at Naniboujou Lodge built by Chicago businessmen as an exclusive club in the 1920s. It's managed to survive under a series of owners, and is open seasonally for meals in the impressive, painted-lumber main lodge.
Also, if history is of interest, the U.S. National Park site Grand Portage National Monument is about half an hour further up Highway 61. There's a reconstruction there of the original fur trading post where the Voyageurs and Ojibwe Indians traded with the British North West Company.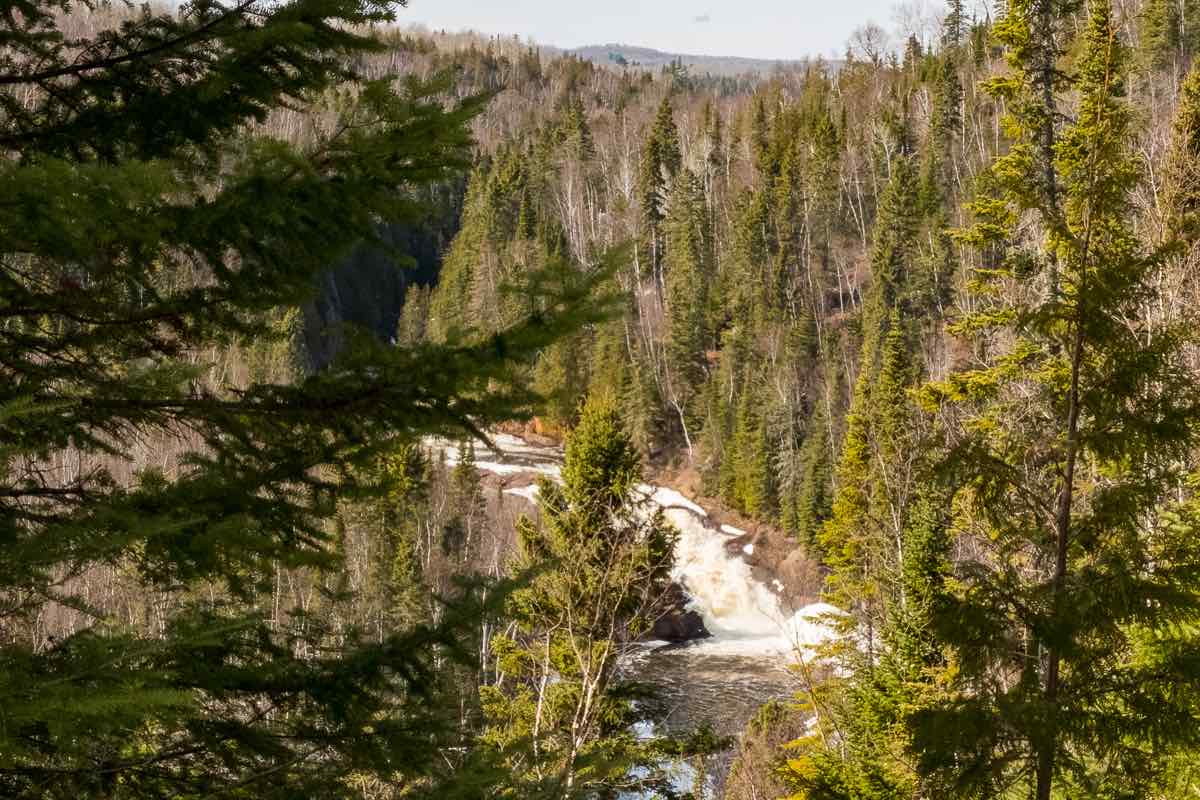 Shopping and Attractions
Grand Marais hosts a number of festivals, notably around the arts. Weekend festivals have evolved into year-round enterprises, so visitors are likely to find music, visual arts, and other cool events any time of year.
We were tipped off to the fast-growing North House Folk School, which is well worth a visit, if just to explore the small shop of hand-crafted items. The complex of buildings hosts seminars and workshops on everything from cheese-making and cooking, to needlework and basketry, to woodworking, framing, and boat-building.
The centerpiece of Grand Marais shopping is, of course, the outfitters–Grand Marais Outfitters, Lake Superior Trading Post, and several smaller shops. Here you can gear up for canoeing and hiking expeditions, accounting for clothing, camping, cooking and navigation. Impending adventure or not, we can spend hours in good outfitters' stores like these.
Tip: Since you are staying an extra day in Grand Marais, you'll have time to stroll the few 'downtown' blocks of shops, and browse each one. The Ben Franklin store is classic: where else can you find last minute toys for the kids, hunting boots, and a kitchen spatula all in one aisle? We also enjoyed Birchbark Books and Gifts, an eclectic clothing and gift shop with a pretty good book section, not far from Beth's Fudge & Gifts.
See more or our recommendations for your road trip along the North Shore of Lake Superior in this post.
Nearby Nature Hikes
If you tire of walking around town, be assured it's easy to get out into the woods. Just up the hill from Grand Marais are the popular trails of Pincushion Hill. And a short drive up Hwy. 61 is the excellent Judge C.R. Magney State Park. We recommend the trail to Devil's Kettle. You may as well buy a Minnesota State Park annual pass; several other State Parks along the North Shore are gorgeous places to hike or capture views over the lake.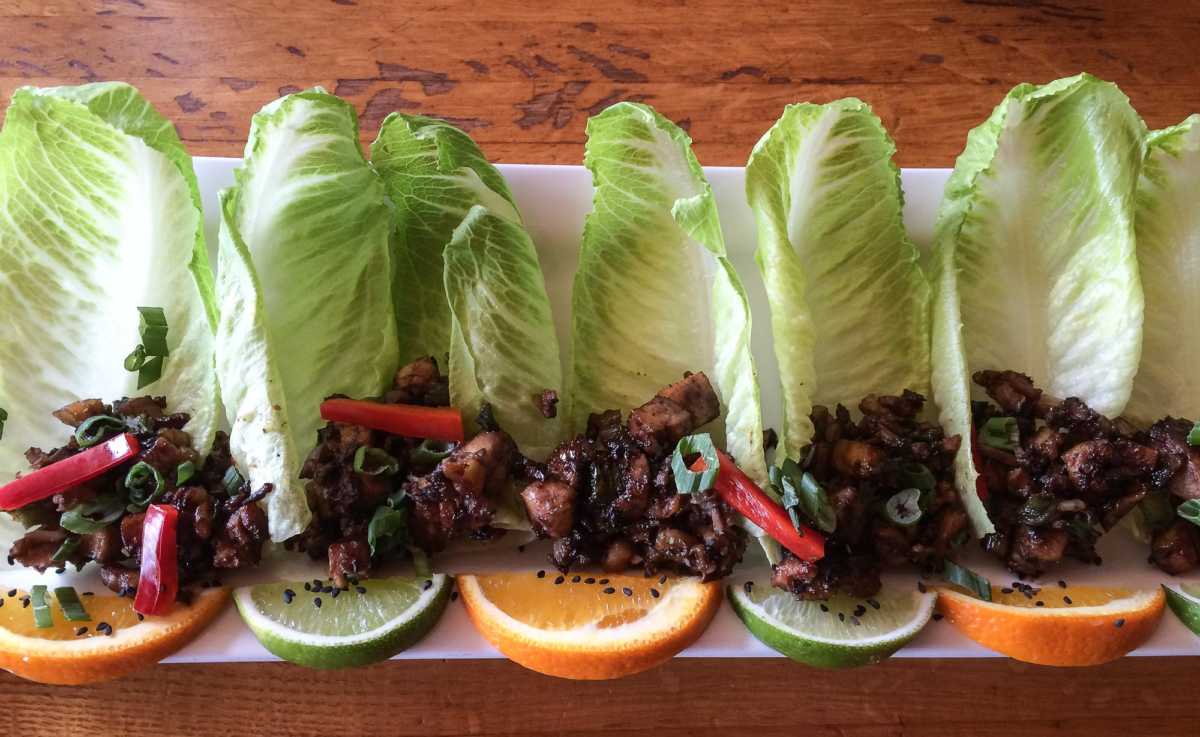 Eating in Grand Marais
We needed to spend an extra night in Grand Marais to try all the restaurants recommended to us. Our Minnesota friends suggest The Angry Trout or The Crooked Spoon. A helpful local favors the Harbor House Grille or My Sister's Place. We stumbled into the Dockside Fish Market during a rain shower and happily found a few tables and some fine chowder and sandwiches at the deli counter. The region's popular brews can be sampled at Gunflint Tavern, or try the local stuff at Voyageur Brewing.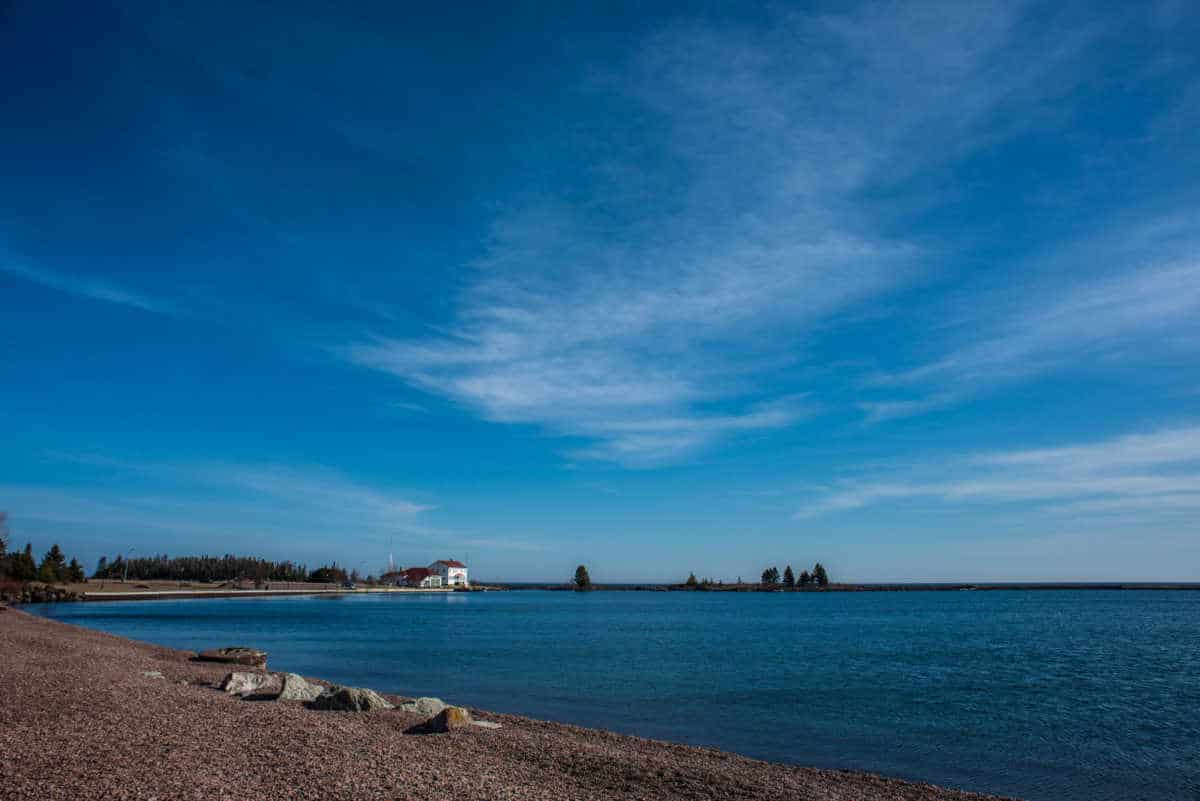 Stay in Grand Marais
We chose to visit Grand Marais right after the Labor Day weekend. The leaves hadn't quite turned, but the midweek availability at Best Western Plus Superior Inn location was just right. Because we usually pass through Grand Marais on our way to the Boundary Waters, we were pleased being pampered at this property located right on the water on the quieter eastern bay of Grand Marais. It's an easy walk to the main shopping and dining district, and just around the corner from the food co-op and another grocery store. Our room included a balcony overlooking the lake, a gas fireplace, a steam shower (wow, now I want to visit in the winter), a Jacuzzi, and enough room for the king bed, desk area, and two (!) comfortable chairs. We ventured out of the room long enough to meet other travelers at the friendly lobby bar, and got some work done warm dining area with a soaring fireplace and plenty of electrical outlets. For a longer stay, we might have used the kitchenette with sink, microwave and refrigerator.
For travelers to this part of the world, we highly recommend taking your time driving from Duluth to Grand Marais along the picturesque north shore of Lake Superior. We've written about some highlights of the North Shore here.
Note: Our stay with Best Western was hosted by Best Western back in 2017. Portions of this story appeared on Best Western's blog, Travel Zone.
Travel Planning Resources
Looking to book your next trip? Use these resources that are tried and tested by us. Flights: Start finding the very best flight deals by subscribing to
Thrifty Traveler
. Book your Hotel: Find the best prices on hotels with
Booking.com
. Find Apartment Rentals: Find the cheapest prices on apartment rentals with
VRBO
. Travel Insurance: Don't leave home without it. We recommend
Allianz Travel Insurance
. Need more help planning your trip? Make sure to check out our
Resources Page
where we highlight all the great travel companies and products that we trust. See all of the gear and books we like in one place on our
Amazon shop
.