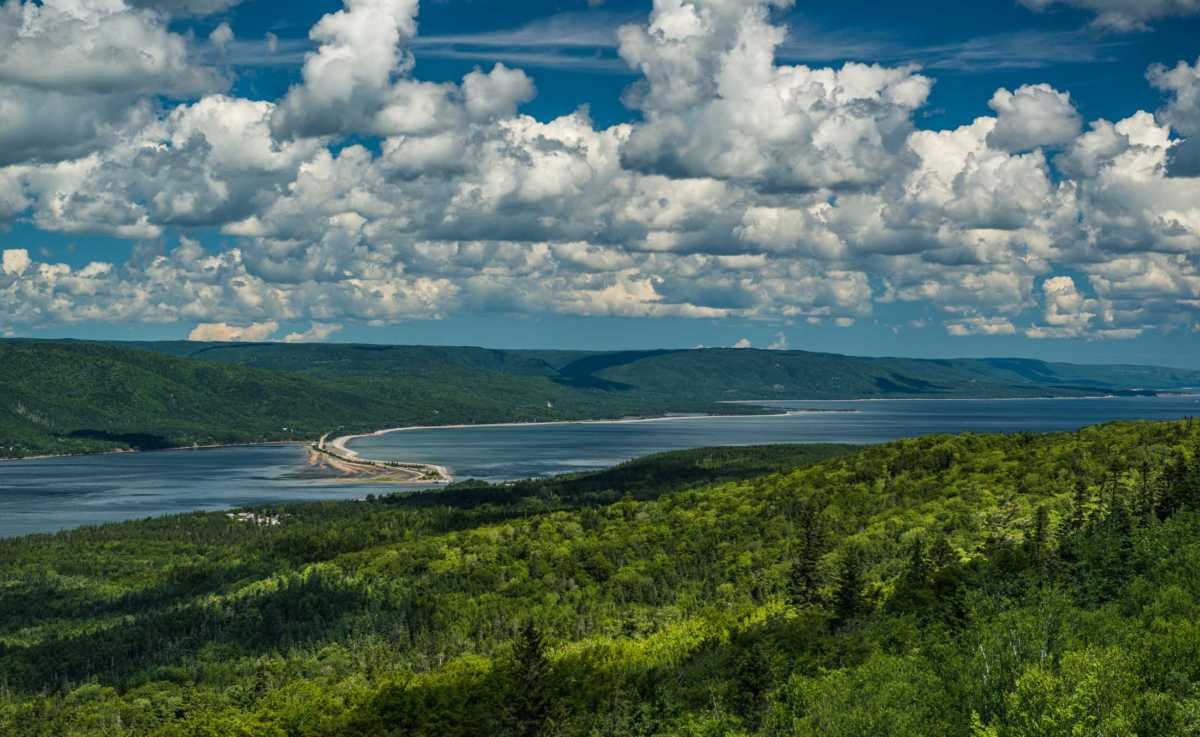 The Cabot Trail makes a 185-mile (297-kilometer) loop around the eastern part of Cape Breton Island, passing in and out the Cape Breton Highlands National Park. It encircles almost the entire island, leaving off only the northeastern most points. Since Cape Breton–and all of Nova Scotia–is very narrow (an average of only 128 km wide) you are never far from the sea.
And, as the name suggests, the National Park is mostly mountainous. So as you drive in a counter clockwise direction from Baddeck, as we did, the various bodies of water that surround Nova Scotia are mostly on your right, and scenic mountain vistas on your left.
It's can be about an eight hour drive, if you take your time to stop for photos and the occasional walk on the various trails that are presented to you. And, of course, a lobster lunch at the Rusty Anchor overlooking Pleasant Bay.
We took that eight hours to make the round, with several quick stops for photos, and an interesting walk in the French Mountain Bog. Who knew a swamp could be so interesting?
Here are some of my photos from the drive, not necessarily in order.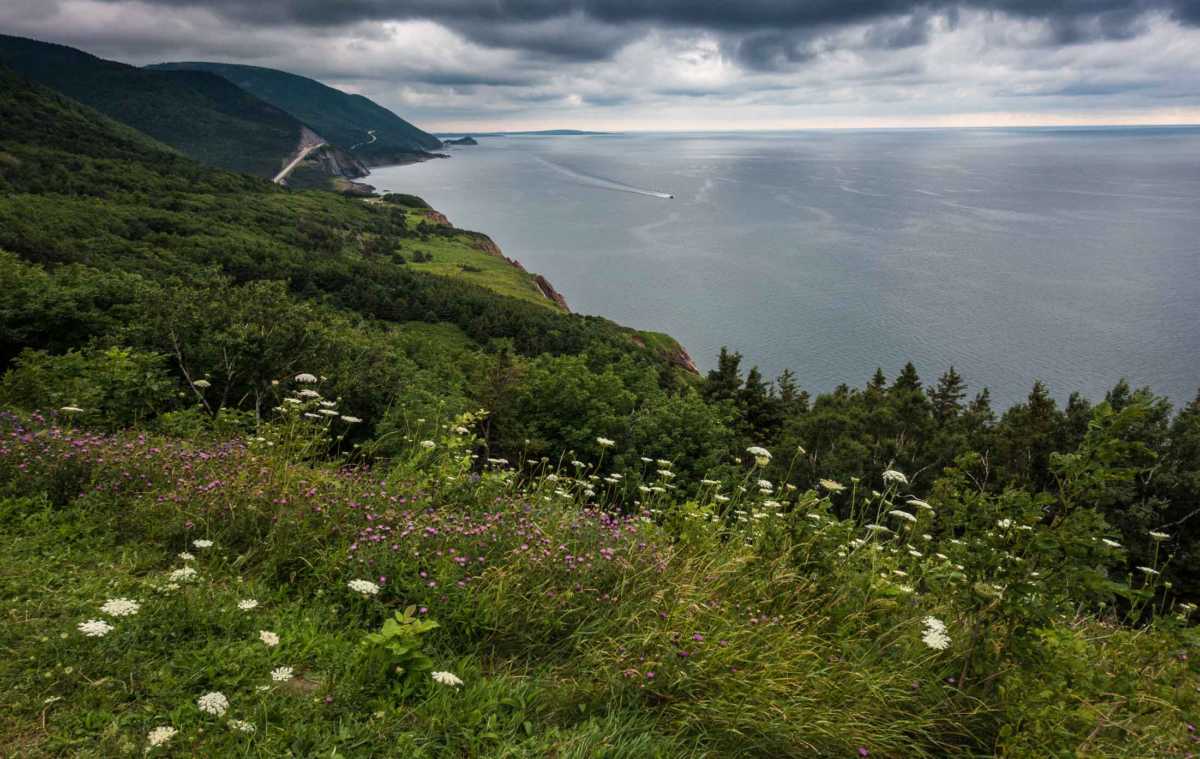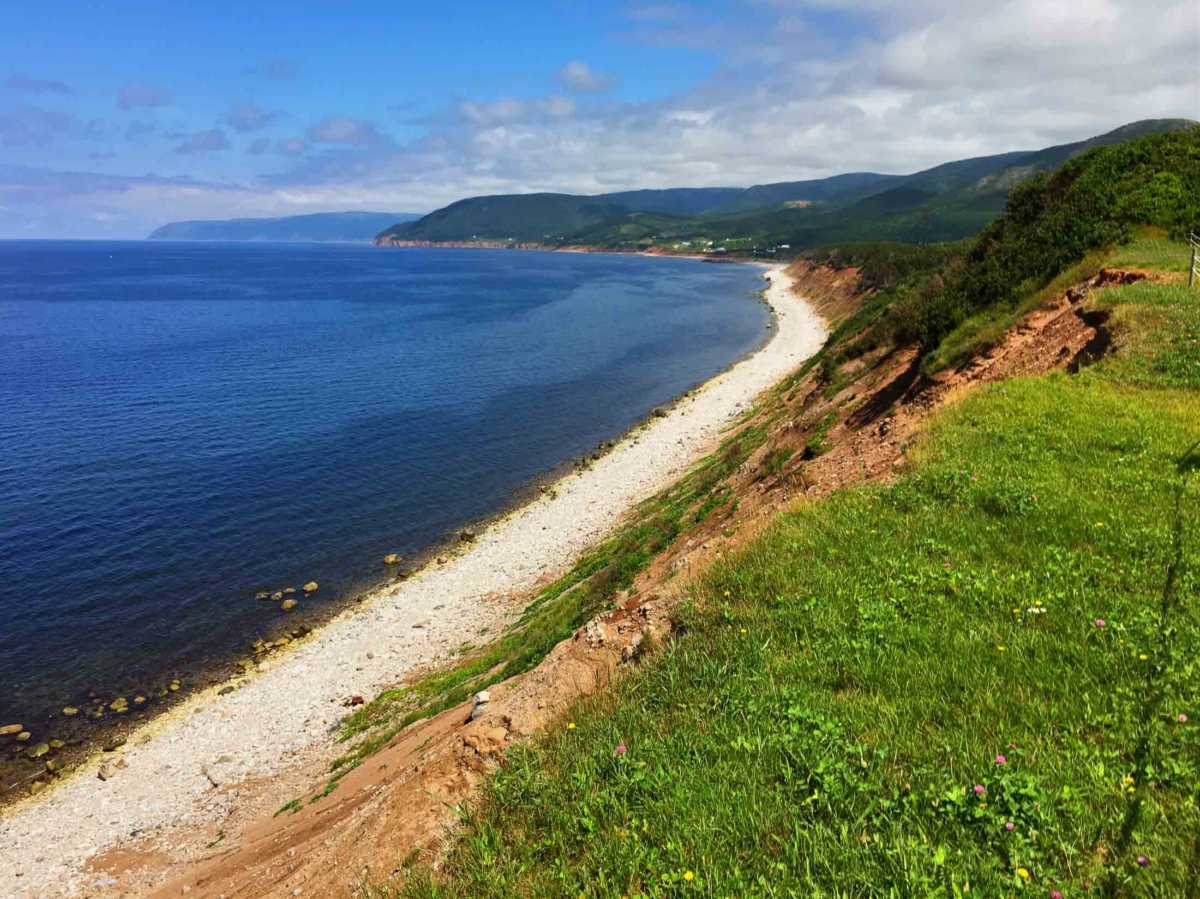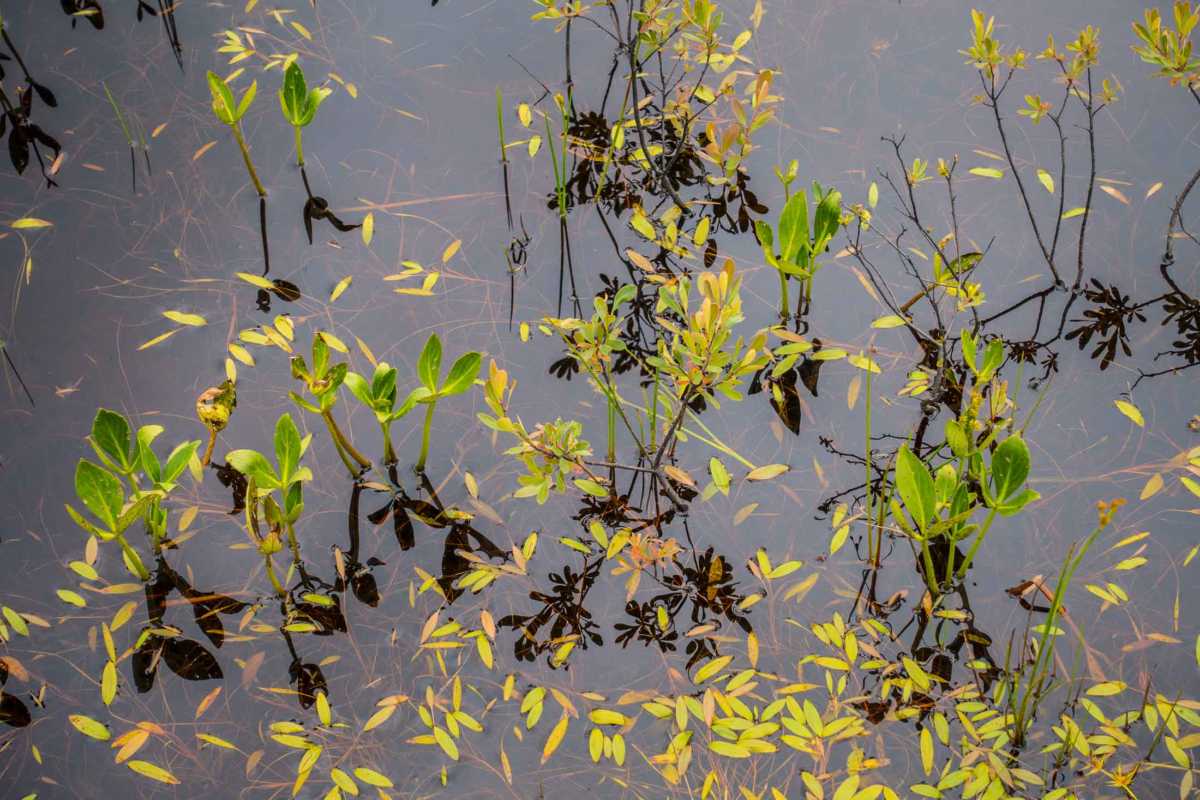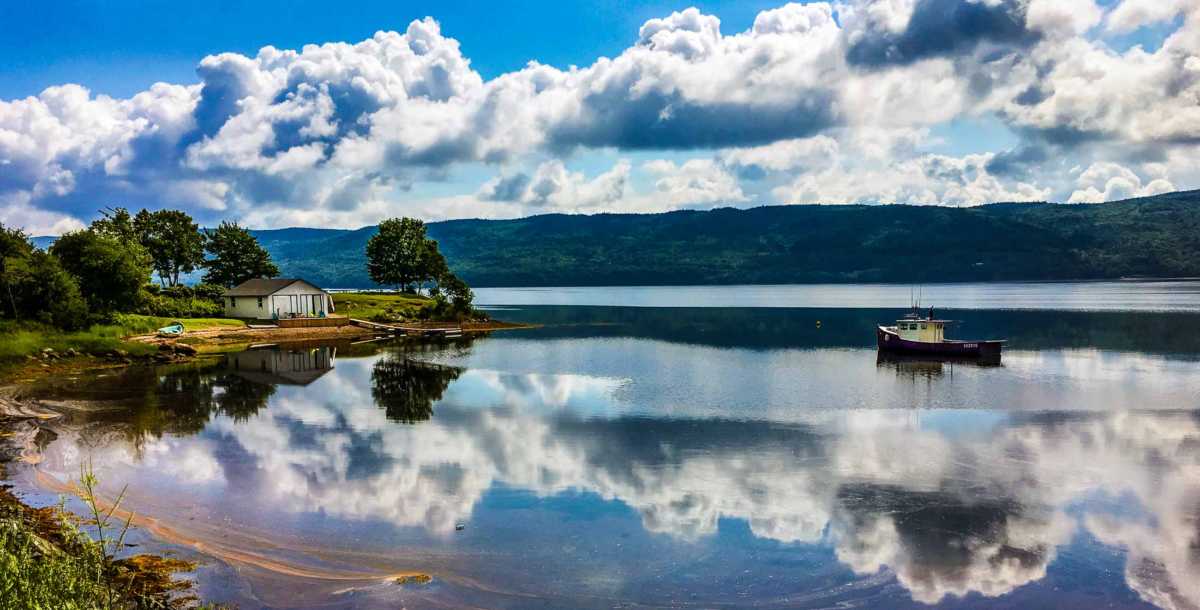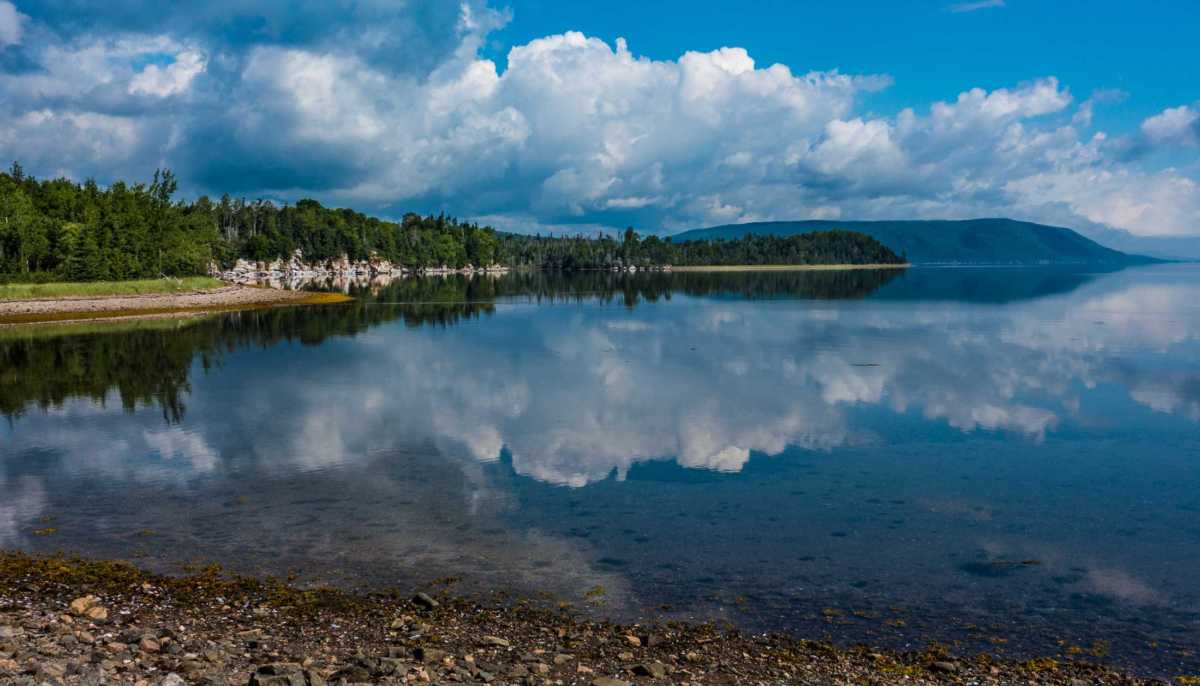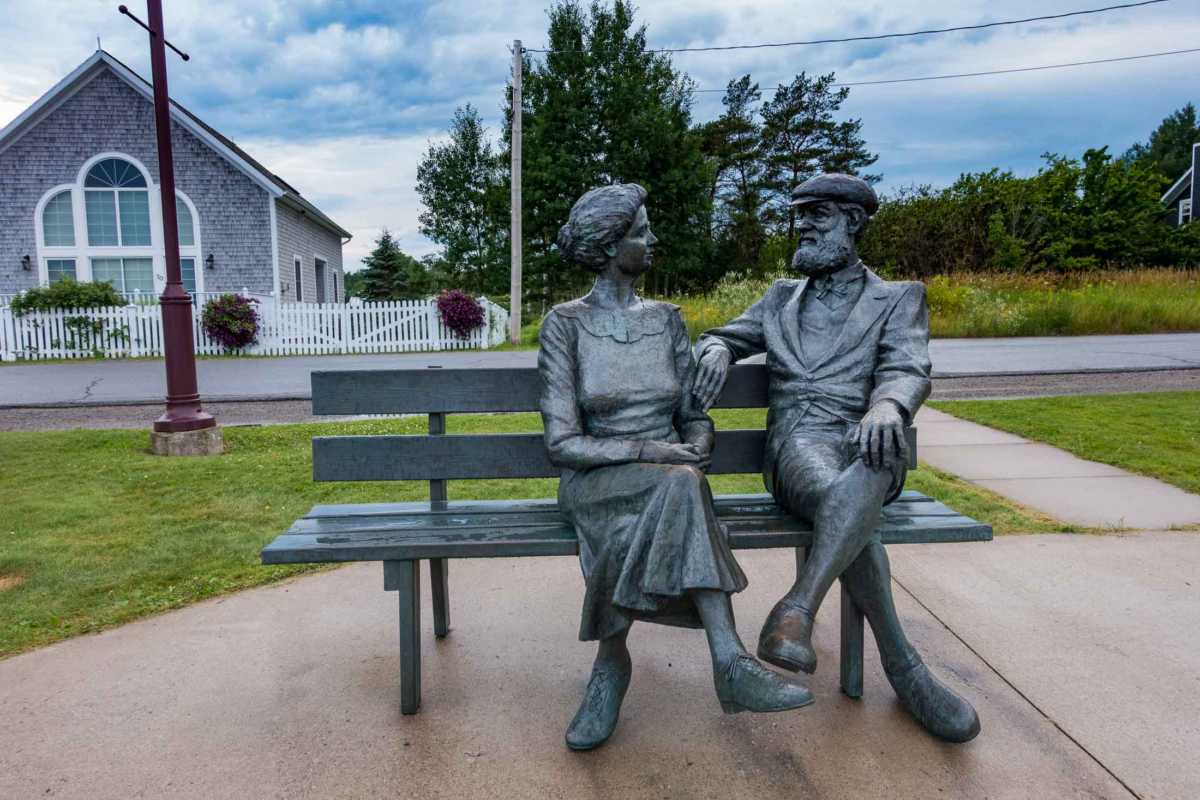 You can help yourself get ready for your own travels by reading our Get Started Planning Your Trip Now page.
We love traveling–with the right gear. We've gathered a lot of the stuff we use to make travel more pleasant and efficient all on one page. Shop our Travel Past 50 Amazon page to find our favorite gear. If you purchase something from the store, Travel Past 50, as an Amazon affiliate, may receive a small commission at no extra charge to you. Thanks.
We never leave home without our travel insurance. Nor should you. Search for the travel insurance from Allianz that best meets your needs, whether it be an annual plan or a single trip.
Note: This post and other posts on TravelPast50.com may contain paid or affiliate advertising links.
Get all our travel tips delivered to your inbox
Subscribe to our email newsletter