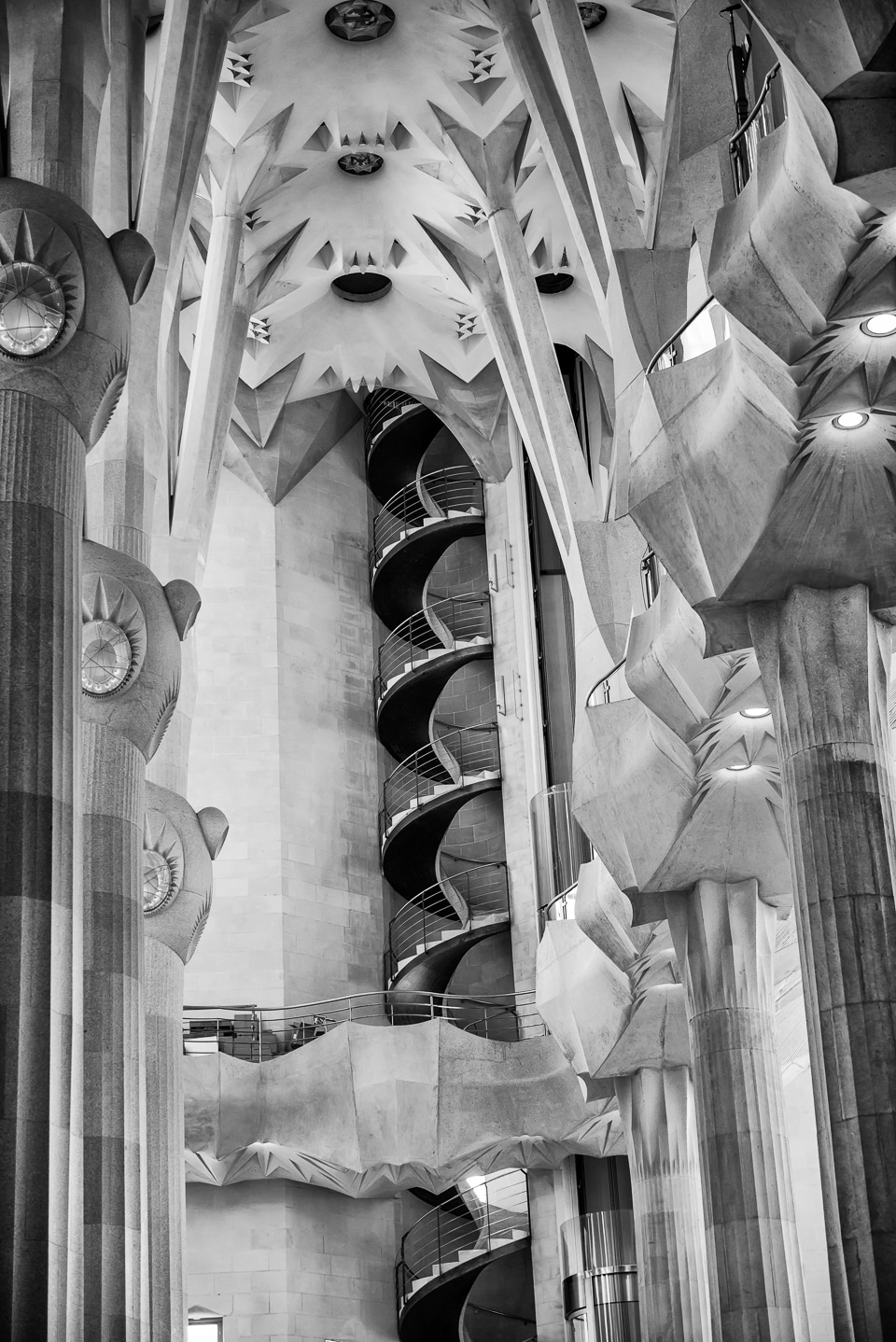 Antoní Gaudí, the architect of Barcelona's Sagrada Familia cathedral, called himself a geometrician. Perhaps he was selling himself a bit short by not saying he was a great artist who used geometry. But, when you go to the Sagrada Familia, you're struck not only by the runaway whimsy of the place, but also by it's basic framework of whirls based upon hyperbolic shapes everywhere you look. Also, while the outside of the place seems overly massive in spots, the inside is all light and air created by the ingenious structure which admits so much light.
I chose to process this in black and white to emphasize the structure more than the color, which is usually very subtle within the walls of the church anyway. I used Lightroom to warm up the color temp and increase the contrast slightly and darken the blacks before importing it into the NIK Silver Efex Pro software, where I simply chose their High Structure-High Contrast preset. This was the result. BTW, the camera was the Nikon D800E, ISO 1250, 24-70 f/2.8 lens set at 66mm, 1/250 second exposure at f/2.8. Hand held.
For more info on the equipment and software I use, see this page.