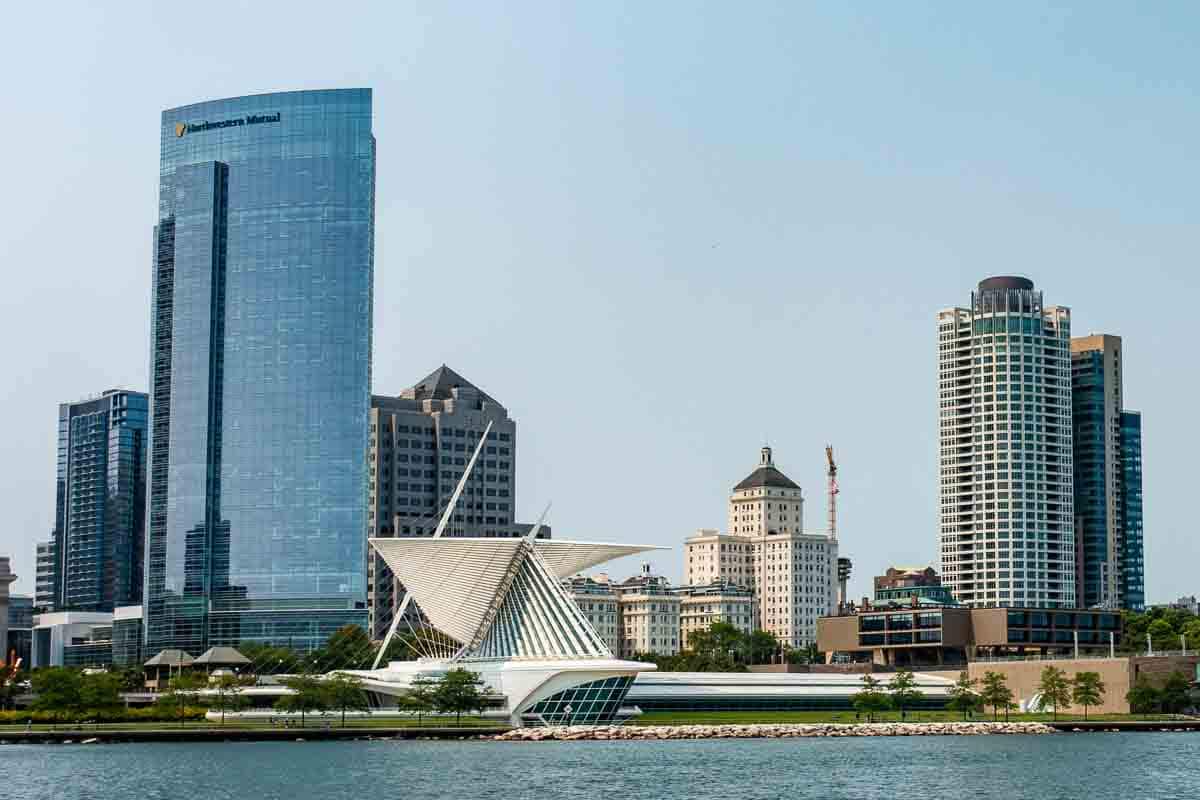 Milwaukee, it seems, has been keeping secrets. Wisconsin's biggest city has a reputation for beer, Harley-Davidson motorcycles, cheese, and lying not too far from Chicago up the western shore of Lake Michigan. The Milwaukee we found, hidden in plain sight, offers a big variety of things to do, an unexpected array of museums and galleries, a welcoming RiverWalk, attractive outdoor settings, revitalized historic districts, and a positive post-pandemic outlook.
From Minneapolis, Milwaukee is an easy five-and-a-half-hour drive (or Amtrak ride) for a fun long weekend getaway. We decided to visit the "Cream City," so named because of the predominant cream-colored brick buildings, specifically to visit the Milwaukee Art Museum and its "Americans in Spain: Painting and Travel, 1820-1920" exhibit. The Visit Milwaukee office quickly identified our love of all things Spanish as well as our love of art, so the appealing itinerary we mostly followed opened up corners of Milwaukee we might not have found, while wending us through the essential central neighborhoods.
We ended up wishing for more time, promising ourselves we'd return before long, and hoping that a few culinary options like those listed below would find their way to Minneapolis.
Note: In fact we did return in June 2022 to embark on the new Viking Great Lakes Explorer expedition cruise. Viking Chair Torstein Hagen recalled his appreciation for Milwaukee's finest brews, and expressed interest in seeing Milwaukee, as a port city, grow to be "Miami of the Midwest."
Top Things to Do in Milwaukee: Museums and Galleries
If you didn't associate Milwaukee with art, look again.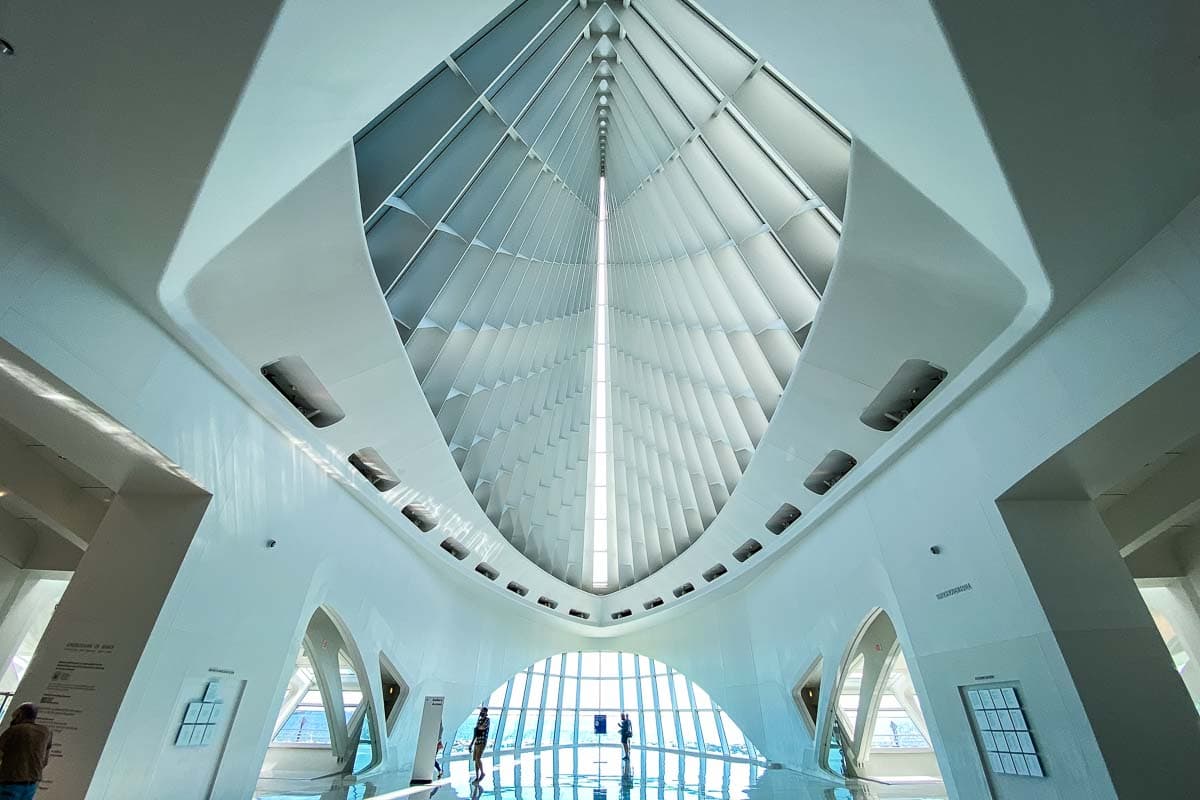 Milwaukee Art Museum
Any list of best things to do in Milwaukee will inevitably include the Milwaukee Art Museum. The setting overlooking Lake Michigan punctuates downtown's Wisconsin Avenue. The architecture, in three parts by Eero Saarinen, David Kahler, and Santiago Calatrava, wows even the casual observer. Most visitors can't help photographing the exterior again and again…and again as the Calatrava-designed brise soleil wings of the Pavilion open, flap, and close each day (except in high winds). But inside is every bit as inspiring, amidst architectural waves and angles and long views that change from moment to moment with the shifting light.
As for the "Americans in Spain" exhibit, it did not disappoint. The well-crafted show gives a fair amount of information on the Spanish artists who most inspired these American visitors (Velazquez, Goya, Murillo). It describes the regular practice by aspiring artists of registering at Madrid's Prado Museum to sit and copy the Spanish masters' works. And it certainly impressed us with the beautiful Spanish-influenced work of so many American artists: Mary Cassatt, John Singer Sargent, Whistler. Among them, we were left with a new appreciation of William Meritt Chase in particular.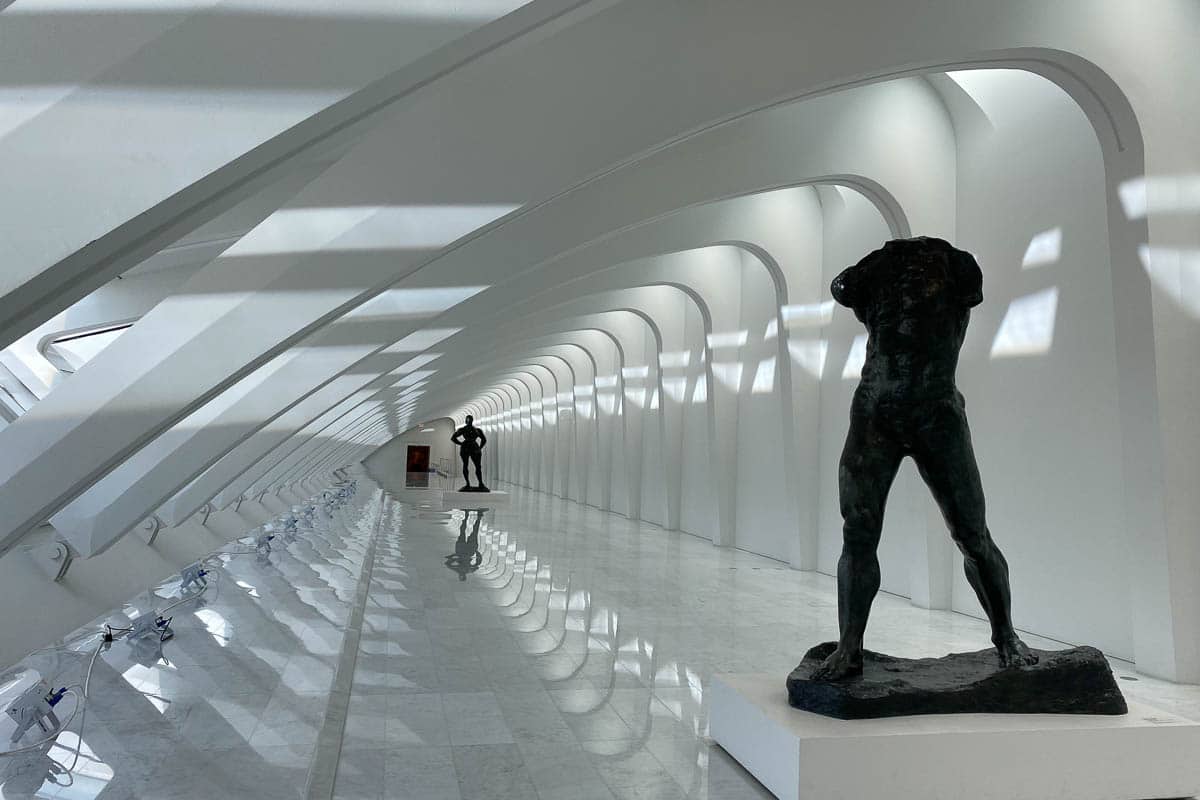 The Americans in Spain exhibit is on view through October 3, 2021.
Unfortunately, our visit to MAM was timed before the full reopening of the museum, so we missed the impressive Georgia O'Keeffe portion of their permanent collection, as well as their photography collection. But we enjoyed the strong decorative arts collection and the modern art in the Mrs. Harry Bradley Wing, plus Chihuly and Calder sculptures. (The latter moved from MKE airport because it just fits the space so well.) The coffee shop with waterfront views is worthy of a mid-gallery respite.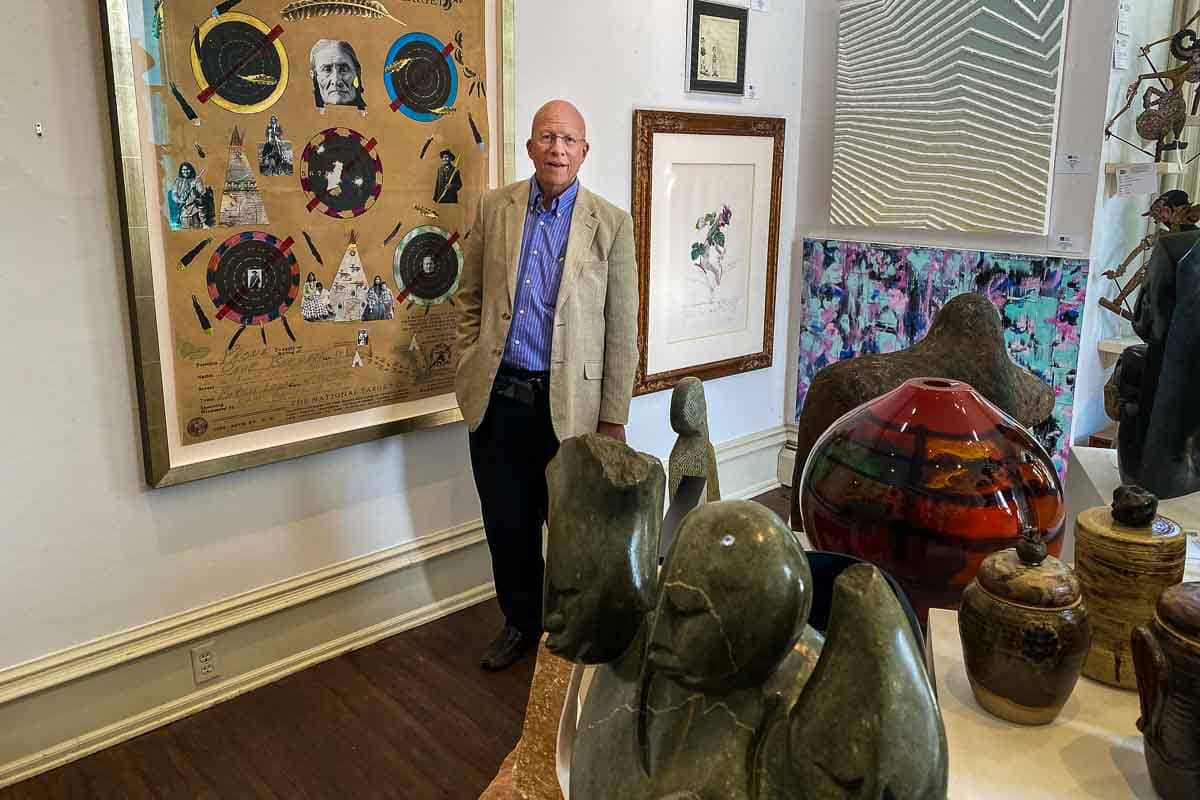 David Barnett Gallery
Topping our list of pleasant surprises was touring the David Barnett Gallery with Mr. Barnett himself. This fine arts gallery housed in an historic mansion overlooking Lake Michigan holds Barnett's personal collection of some 6,000 works, started more than 50 years ago when Barnett was a mere 19-year-old.
Barnett was inspired to pursue his passion for art by some friendly advice long ago: "success is 10 percent knowledge and 90 percent experience." He plunged into collecting as a boy, paying one dollar for 200 postage stamp replicas of engravings.
Today, touring the gallery is both a charming experience and a lesson in art appreciation. Guests may not be surprised at the selection of works by Miro or Chagall, Kandinsky or Lichtenstein. But they'll surely pause at Barnett's special collection of sculptures by Zimbabwe artists (notably those of Colleen Madamombe), by the whimsical combination of everything from old masters to poster art, and by the display of many of Barnett's own paintings. His work was among our favorites in the whole gallery.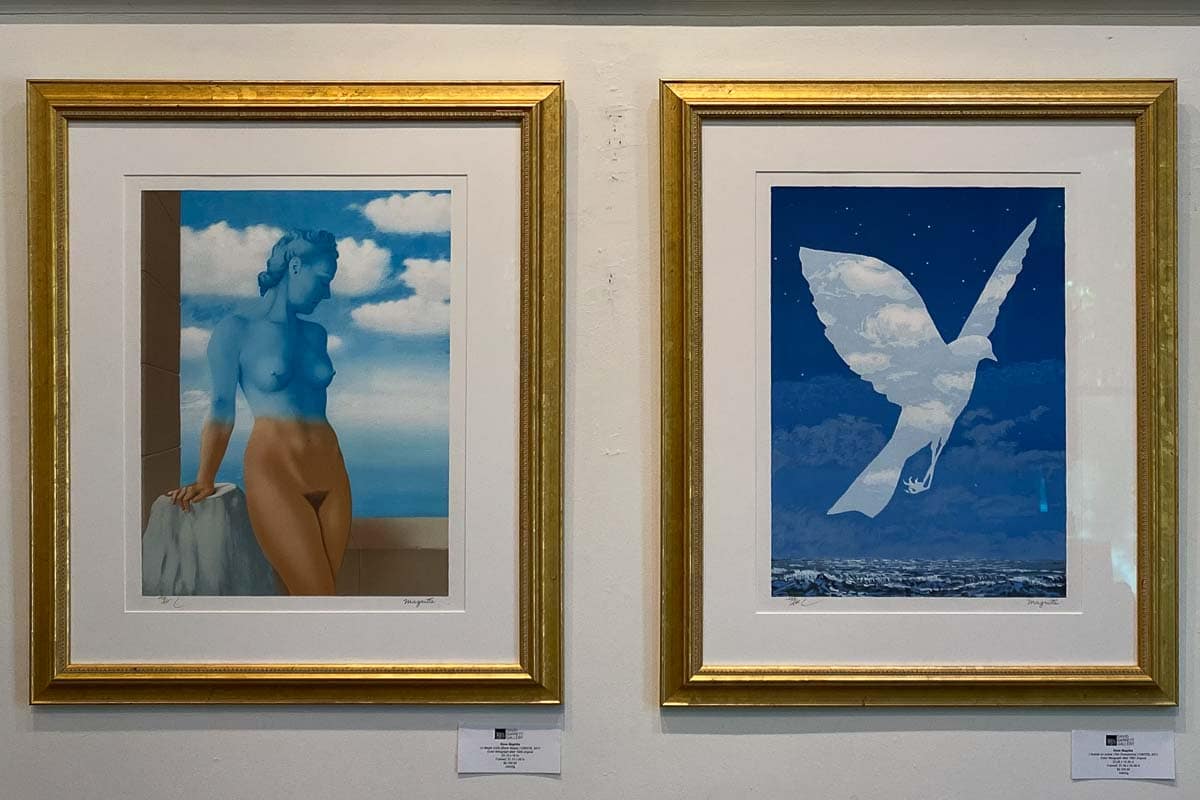 True to its founding, David Barnett Gallery features many local and regional artists as well as the international stars. Buyers will find art in all price ranges. Since only about half the collection is on display in the 10,000 square foot gallery, more can be viewed (and purchased) online.
Allow plenty of time to visit the gallery. We spent more time here than at the MAM. The gallery offers appraisal and framing services, and manages Artist Resource Transglobal, a non-profit organization whose mission is to create an international exchange of exhibitions and educational programming through consulting, lobbying and preservation.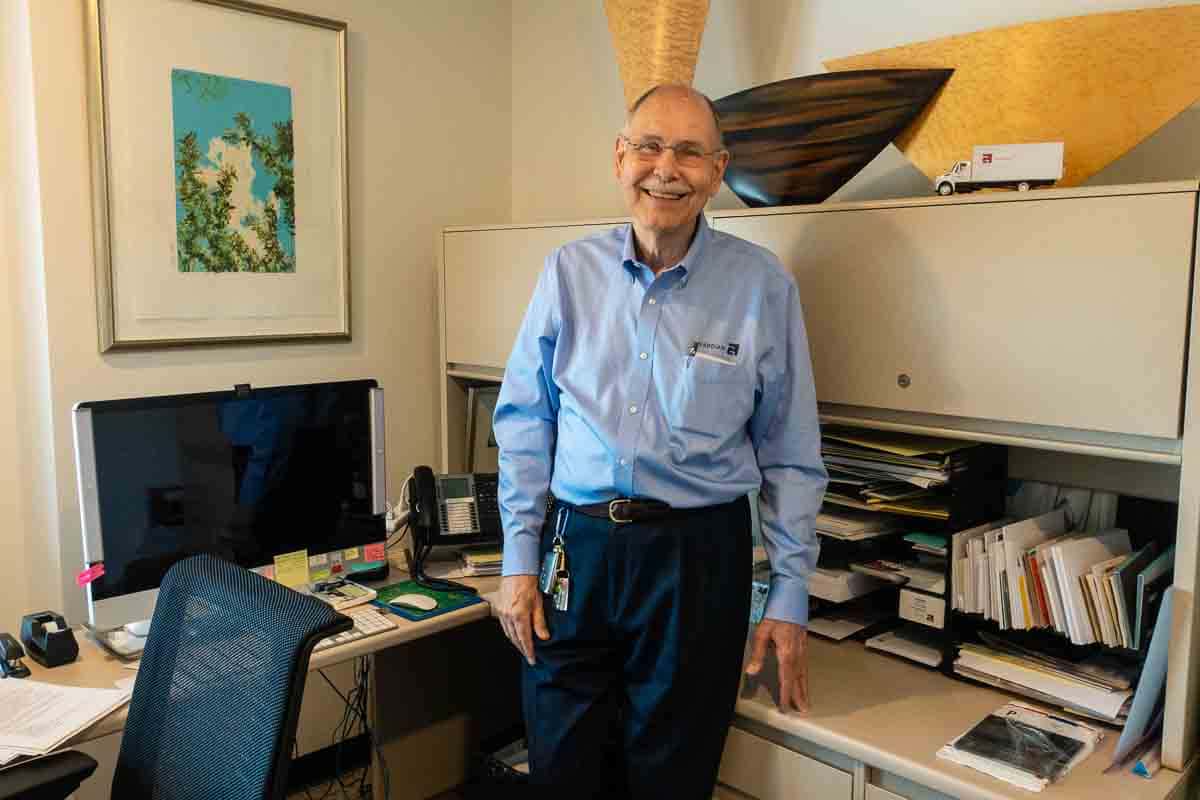 The Warehouse
Also in the realm of private collections are the curated exhibits displayed at The Warehouse owned by collectors John Shannon and his wife, artist and photographer Jan Serr. The Warehouse space is just part of the enterprise called Guardian Fine Art Services, established in 2016 to provide storage and transportation for artworks.
Shannon and Serr knew firsthand the need for proper art handling, as their personal collection from all parts of the world had grown to some 3,600 pieces. As Shannon noted wryly, they'd run out of beds to shove things under.
So, as a second career, Shannon bought and totally renovated the warehouse on St. Paul Avenue, setting up climate-controlled storage and exhibit space, and state-of-the art facilities for custom crate-making and art handling. Today, Guardian services are used by museums and galleries as well as private collectors and casual art patrons.
Though our visit didn't coincide with a featured exhibit, we were able to meet with Shannon and independent curator Annemarie Sawkins to peek at a few items being prepared for the upcoming show, "Art Japan: 2021-1921". The show promises to be an exciting mix of textiles, sculptural pieces, classic and contemporary prints, worthy of a return visit. "Art Japan" opens July 9 and runs through September 24.
Past exhibits include displays of photography, textiles, portraiture, and works by more than 40 artists from 80 years capturing the nature of Wisconsin.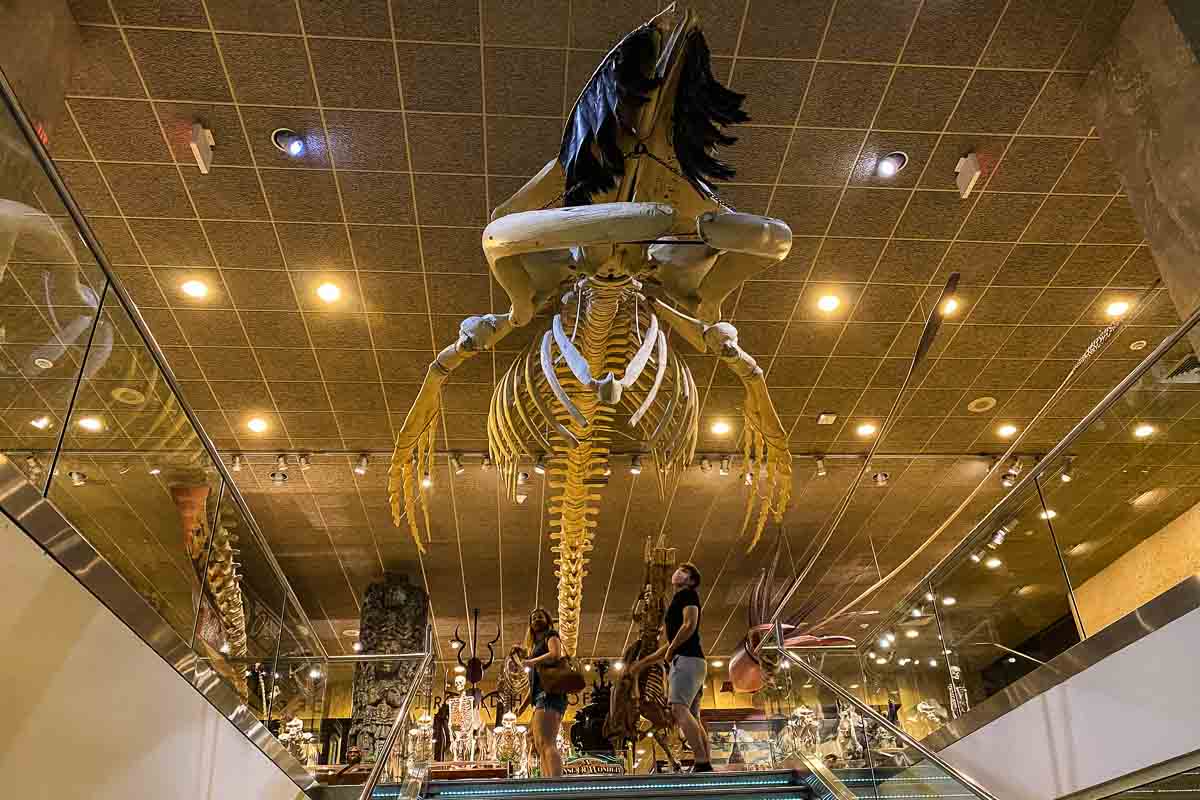 Milwaukee Public Museum
We took a 180 degree turn, from modern to ancient times, to visit the Milwaukee Public Museum, an impressive natural history museum boasting mammoth fossils, dinosaur displays, a turn of the century (19th to 20th) European village, native North American cultures and environments, plus pre-Columbian, Arctic, Asian, African and more displays with thousands of artifacts. It's massive.
"Mandela," the story of Nelson Mandela, is on temporary display in Milwaukee through August 1, 2021. This is the first of just two U.S. stops for the special exhibit before it hits the road internationally. Rightfully so, presenters MPM and America's Black Holocaust Museum are proud of launching the show, whose honorary chairs include the late Hank Aaron (a Milwaukee Brave before that team moved to Atlanta) and his wife Billye.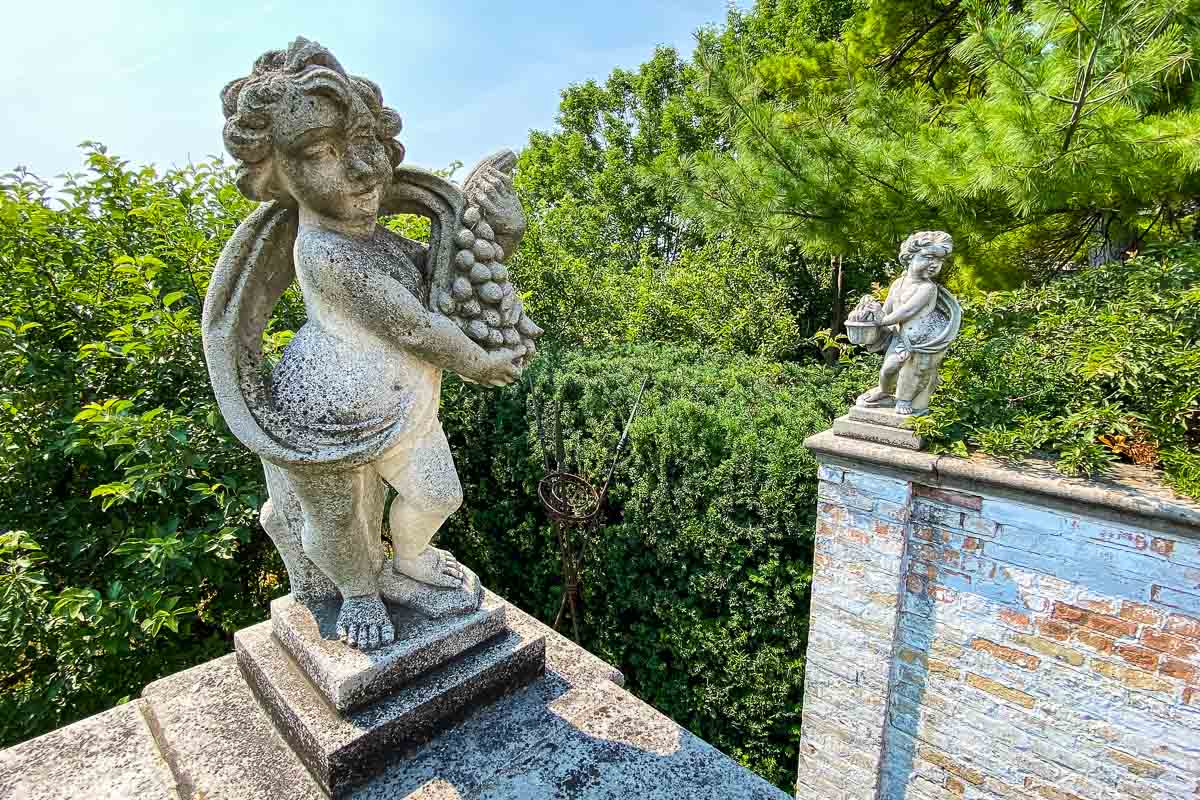 Charles Allis Art Museum and Villa Terrace Decorative Arts
Do take the time to visit a couple lakeside mansions with interesting architecture and collections. The intimate Charles Allis Art Museum contains a wonderful collection of curios and small paintings (mostly of the Hudson Valley School ilk) in the home built specifically for personal enjoyment and safekeeping of the collection. For fun, check out the basement one-lane bowling alley.
The Villa Terrace Decorative Arts Museum has some architectural interest but is mostly interesting for its display of metalworks by the German American Cyril Colnik who emigrated to America after working on the 1893 World Fair in Chicago. Some of Colnik's work can be seen outside on the entrance gates and fence.
More art and galleries
I know, I know, we're just scratching the surface. Milwaukee's art scene is alive and everywhere. Up and down Wisconsin Avenue from the river to the lake shore, you'll find Sculpture Milwaukee pieces, placed annually for the enjoyment of all. In the Third Ward, wander into art studios and galleries cooperating under one roof, like in the Marshall Building near the Public Market. (See below for more on the Third Ward.)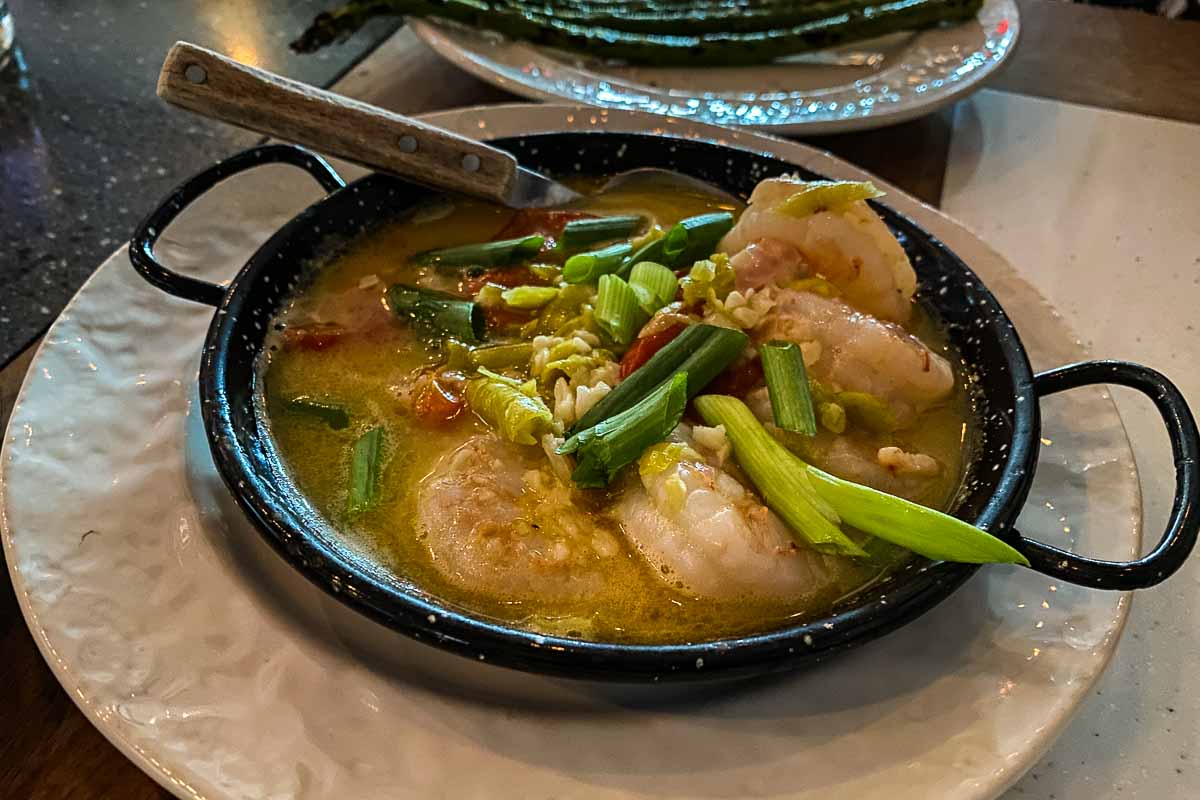 Things to Do in Milwaukee: Food and Brews
We hardly know where to start, as we were as impressed with coffee shops and the public market as with the brew pubs and fine restaurants.
OK, we'll start here, because Spain, after all, was the impetus for our travels to Milwaukee. This Spanish-flavored restaurant is the real deal, nurtured by a chef from Madrid and serving up Spanish tapas, paella, desserts and drinks. We were thrilled with the blistered peppers, the garlic shrimp, the Spanish omelette, the croquetas, and the delicious grilled asparagus. Nice wine list, too (which we hope will be supplemented with Spanish brandies next time we visit). Walker's Point neighborhood.
A lovely lunch or dinner spot on Juneau Avenue, an easy walk from the Milwaukee Art Museum. (Open for brunch on weekends, too.) The menu is especially strong on main course salads, with inventive starters, classic burgers, and an all-American entrée menu, too. Check out the seasonal cocktails.
Yummmm. This upbeat café features all sorts of taste treats from the Benelux lowland countries, with a wide selection of Belgian beers. Think mussels and frites, salads and wraps, and "Grand Café" comfort food plates. We ate at the Downer location but check the website for related restaurants.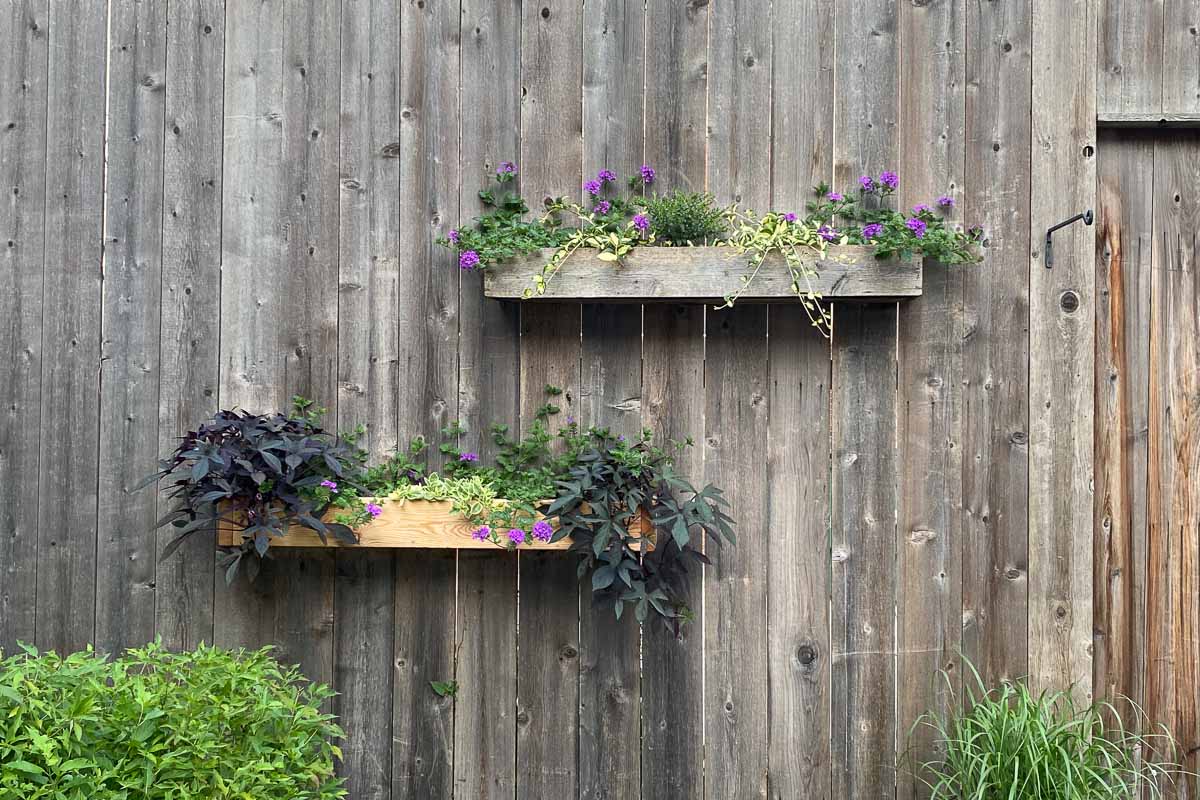 Back on track with Iberian cuisine. We had wonderful service (thanks Hugo) and delicious entrees to make us pine even more for some travel back to Spain. And Portugal. At this cozy main street location, Tom chose a sweet paprika chicken with a peach salad, to my monkfish a la Gallega with green salad. Neither of us wanted to share.
Milwaukee's premiere farm-to-table restaurant is conveniently located next door to Shaker's Cigar Bar, though the two places couldn't be more dissimilar. Morel's chef Jonathan Manyos finds inspiration in his Wisconsin roots, and procures foods accordingly. The star of the show was, yes, fresh morel mushrooms serve on creamy polenta.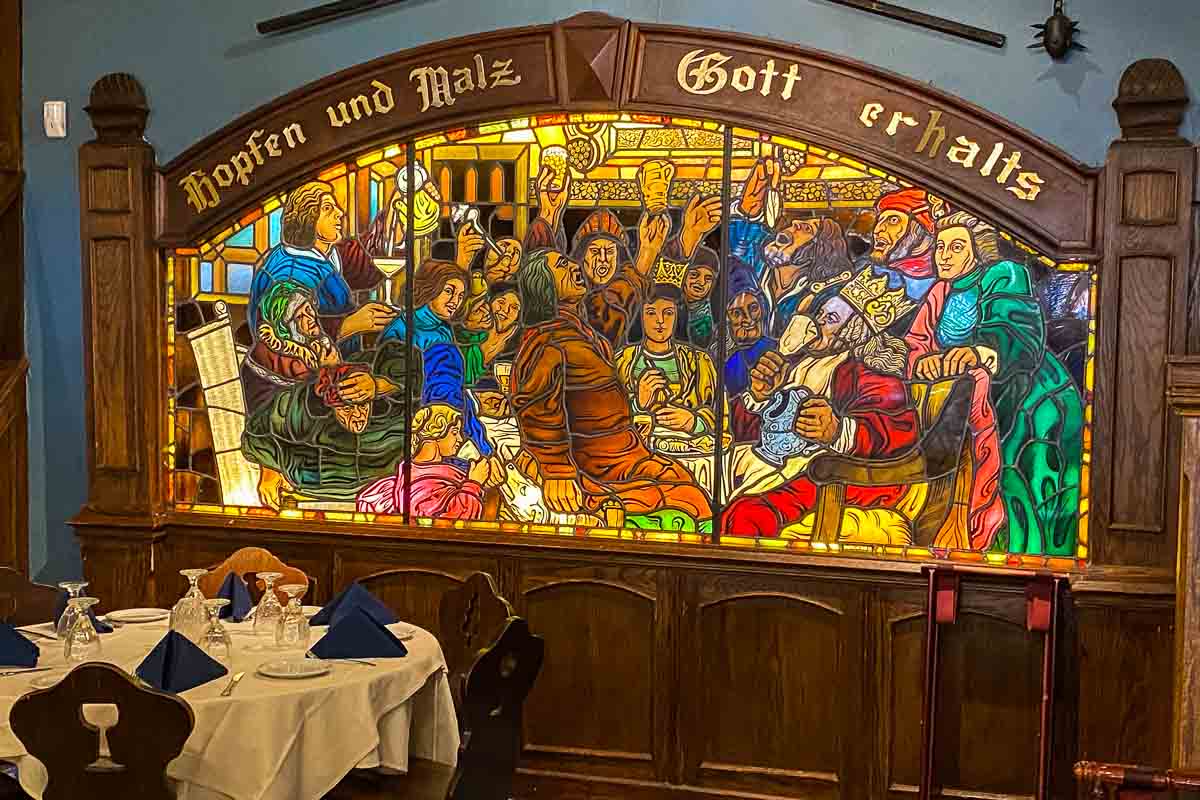 You simply can't go to Milwaukee without eating at Mader's, located on "Old World" Third Street. Old world, indeed. Start with a pretzel bigger than my head, and indulge in such German classics as wiener schnitzel, sauerbraten, and pork shank. This historic place opened in 1902 and is still family run. Enjoy the de rigueur signed celeb photos in the hallway leading to the restrooms.
Our favorite breakfast spot was this café tucked off the lobby of the historic Pfister Hotel. All the basics well prepared; espresso coffee and pastry selections; an admirable number of healthy options, including oatmeal, plain yogurt and fruits; and a kids menu.
Many locations, but if it's a pleasant day, head to the large patio at the lakefront location on Lincoln Ave. This shop operates out of the old 1888 Milwaukee River Flushing Station and overlooks busy McKinley Park and its marina.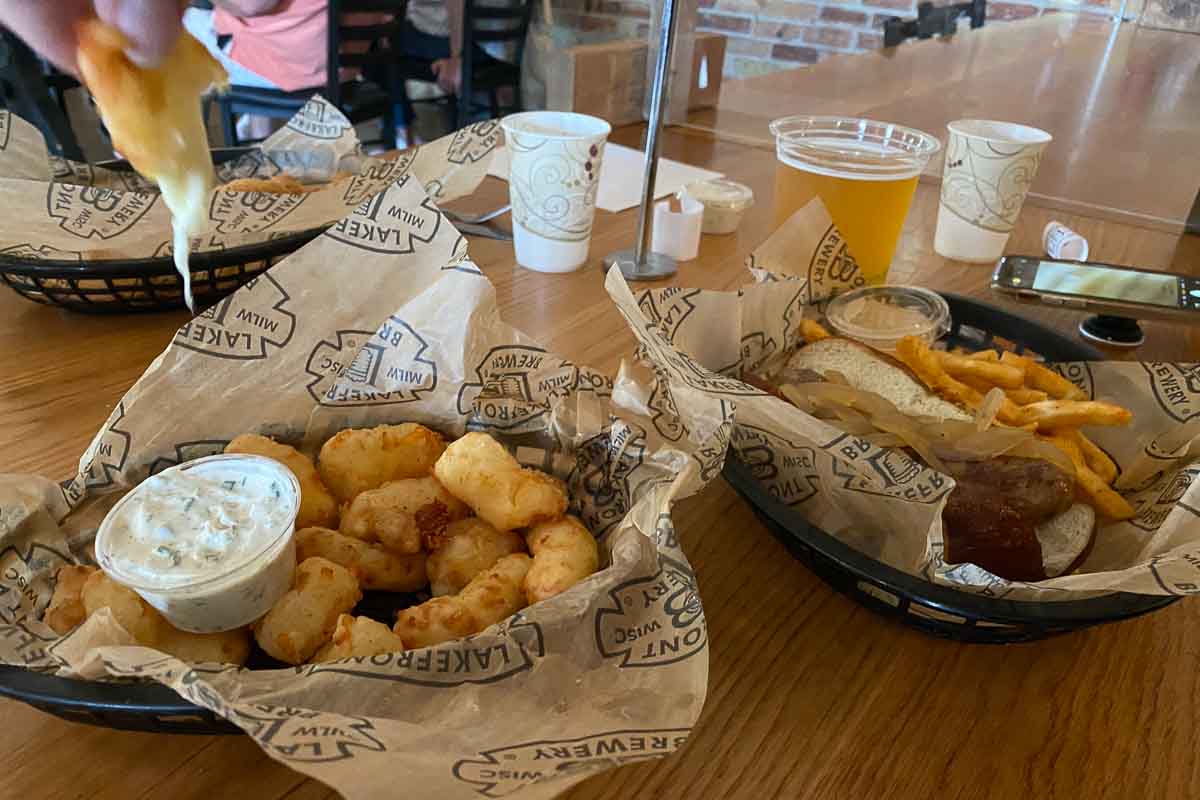 Beer here. Apart from the traditional Milwaukee powerhouse beers (Pabst, Miller, Schlitz and Blatz), the Brew City relies on a bunch of other players. Lakefront Brewery is one of the oldest and biggest among them, and their beer hall is an inviting place to, um, learn about the city's most famous product. We first sampled one of their beers at a local bar, but the food was also recommended to us. Good brats and pub fare. If you want to live like a local, head to Lakefront on a Friday for the fish fry and polka party.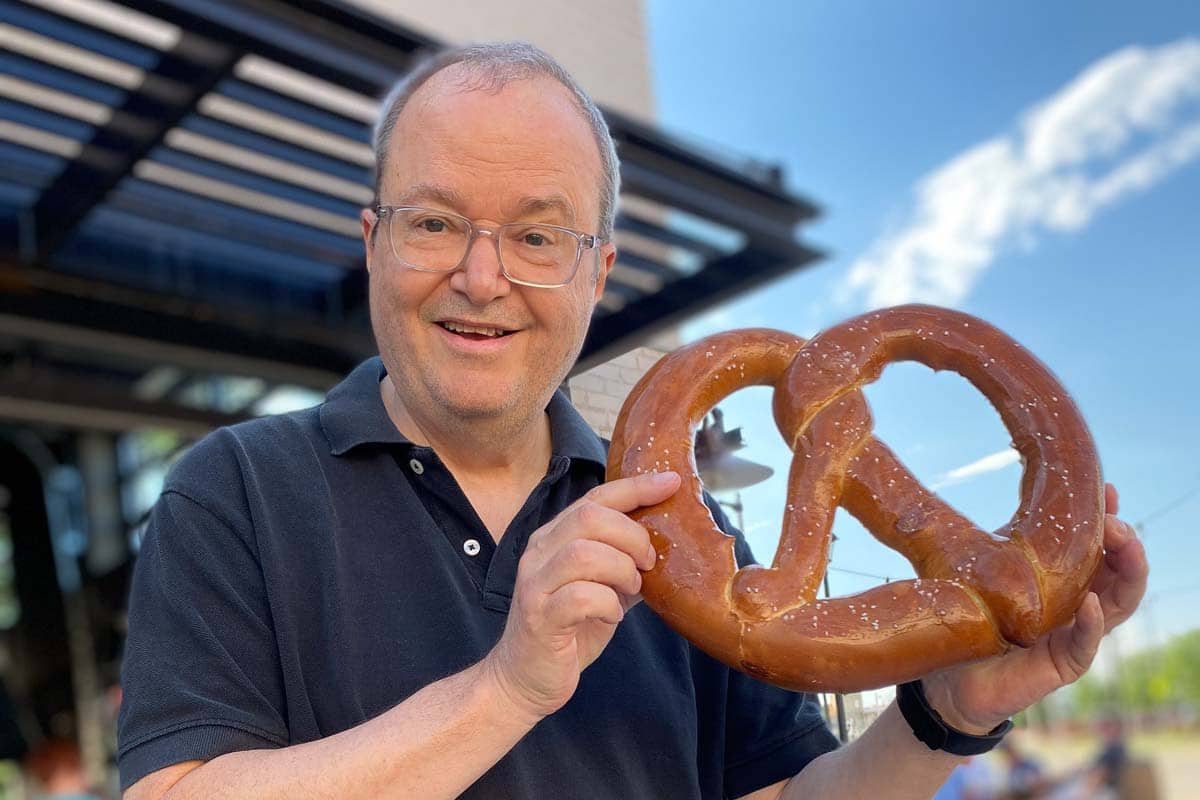 More food and brews
If you have a hankering for something, and you don't know what, just head over to Walker's Point neighborhood, adjacent to the Third Ward. We can recommend getting started with a brew or two at MobCraft Beer. (Maybe you heard about them on Shark Tank?) MobCraft welcomes recipes by serious home brewers (or drinkers), then its clientele votes on favorite new concoctions monthly. MobCraft's own selections cover a wide range of styles and flavors. A sampler of four beers is a good way to narrow down your options.
Further south, meet up at Zócalo Food Park where rotating food trucks and pop-ups offer something for everyone. Chat up the diverse entrepreneurs while you enjoy your meal. For hints as to what's in store, and to check out live music line-ups, see the website.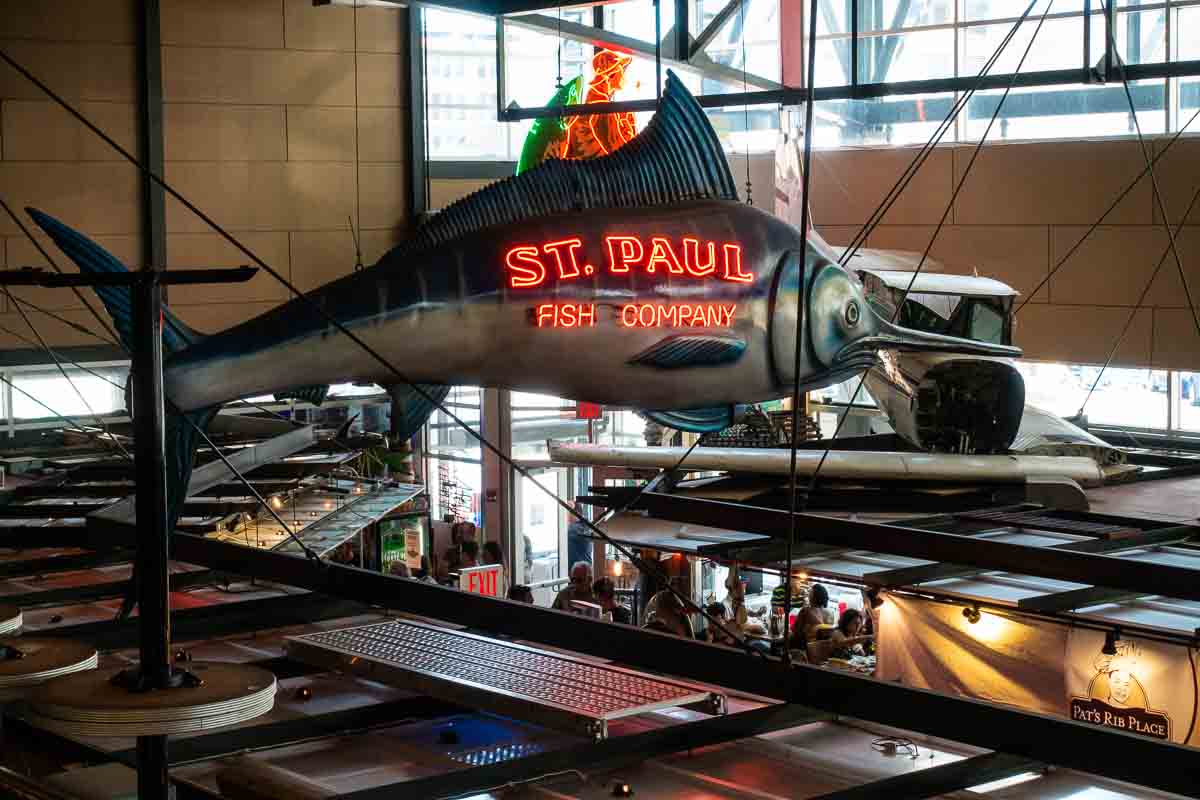 Foodies head to Milwaukee Public Market to shop everything from spices and wine to salads and seafood, sweets and coffee to prepared dishes from around the world. Eat in or take-out, order in advance or wander at will. Note the early closing hours; you'll want to plan in advance for dinner.
Wisconsin Cheese Mart is just a little corner shop across the street from Mader's. But it's packed with cheesy goodness. For gifts or for your own refrigerator, WCM will cold pack your selections if you're not headed directly home.
Things to Do in Milwaukee: For Fun
Shaker's Cigar Bar and Ghost Tour
Don't pooh-pooh this. In the town that's often identified with Jeffrey Dahmer and his 17 victims, there are more haunted corners than can fit in a cemetery. So the spirit world comes to life in Shaker's Cigar Bar, an old speakeasy formerly owned by Al Capone. Tours include the basement, whose cement floor likely covers a couple skeletons of Capone's victims, and the upper floors where a brothel hosted select clientele. Allow time to communicate with the spirits, then chill out in the bar with excellent prohibition-era cocktails and fine cigars. If you have a chance, chat up owner Bob Weiss for more stories, or see Shakers Milwaukee YouTube Channel for Weiss' "Tell Me a Story" episodes.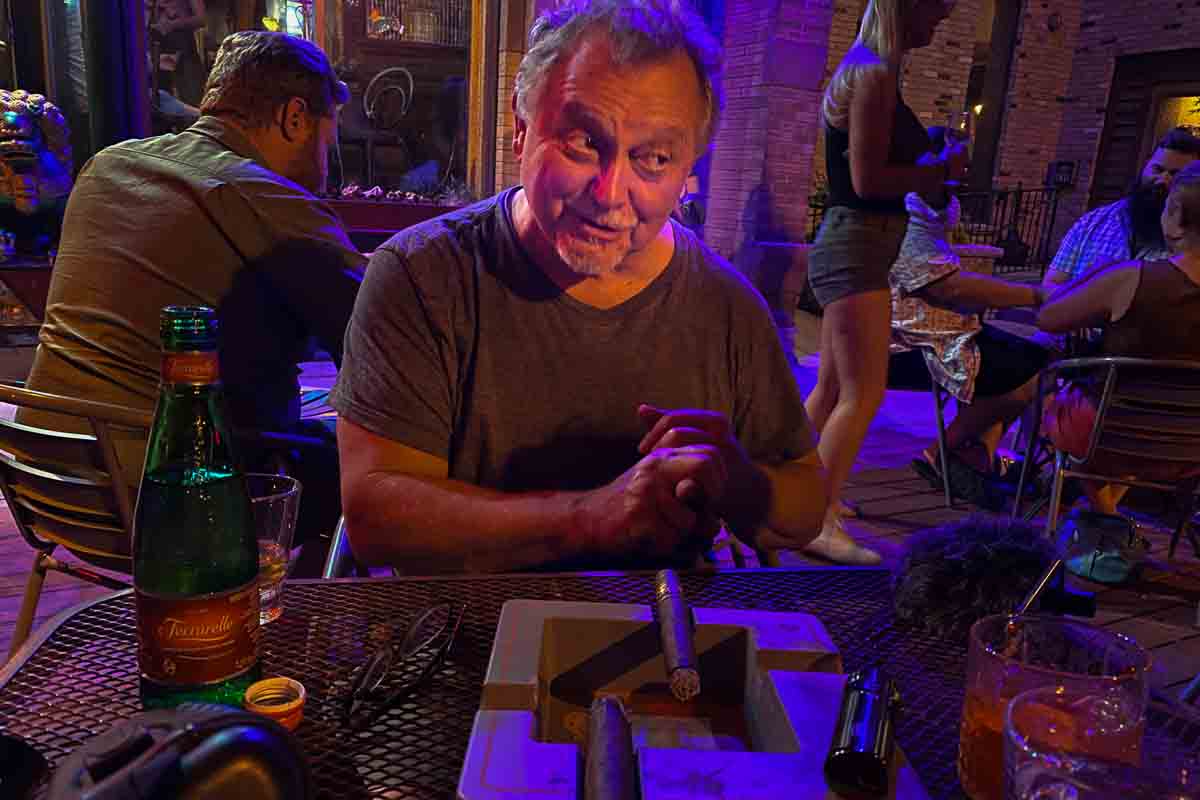 Historic Third Ward
The history of Milwaukee is pretty much distilled into the Historic Third Ward, the area just south of Milwaukee's Easttown business district, separated by the 794 Interstate Highway. The land was marshy, inexpensive, and home to waves of immigrants. After losing many of the buildings and much of the population to the big fire of 1892, the Third Ward was developed into warehouses and industrial space. Eventually, over the past few decades, it's been redeveloped into Milwaukee's center for restaurants, shops, galleries, and the Public Market.
Walking around the Third Ward, or even viewing it from the Milwaukee River along its southern edge, reveals the revitalization's successful blend of living space, office space, and practical services (a veterinarian!) with the entertainment and nightlife establishments.
RiverWalk District and bike trails
Almost by accident we discovered the downtown section of Milwaukee's RiverWalk, so we followed that route from Westown (Mader's and the city's big event venues) back to the Third Ward. It's a great way to see how visitors and locals enjoy their weekends, paddling on the river or gathering for family events. All told, the three sections of the Riverwalk extend some 20 blocks. Pedestrians only.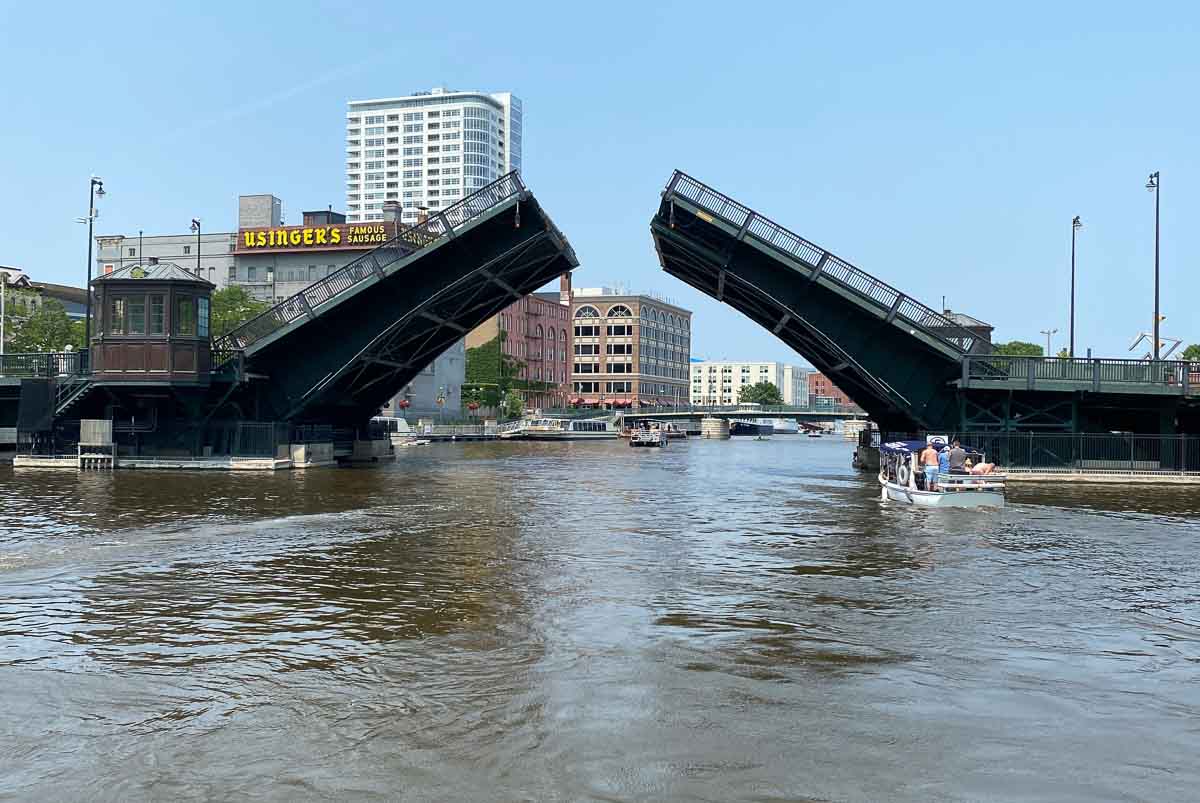 Though we saw more scooters and motorcycles than bikes around town, we'd enjoy hopping on bikes to cover the paved bike trails along the Lake Michigan. Milwaukee offers a bike share program, or look for a local bike rental shop. A good tour might start at the famous Summerfest grounds and loop north along the various shoreline parks.
Nomad World Pub
In case you are a soccer fan, as we are, know Nomad World Pub is the place to be in Milwaukee for the beautiful game. We sat in for a Euro Cup match and appreciated the international crowd, the giant outdoor seating area, and our talented barkeep, Sam. More time with Spain, if only in our heads.
Edelweiss Boats Milwaukee River Cruise
Here's a nice way to sit a spell (oh wait, there weren't enough chairs) and learn a lot about Milwaukee history, its rivers and bridges, and its changing population and cityscape. This 90-minute Edelweiss Boat Tour moves mostly on the river, with a loop around the protected Lake Michigan waters inside the pier, giving everyone another view of the Calatrava centerpiece on shore.
Note: the boarding dock location is in the neighborhood of the Wisconsin Cheese Mart and Mader's, so plan accordingly. See the food section above.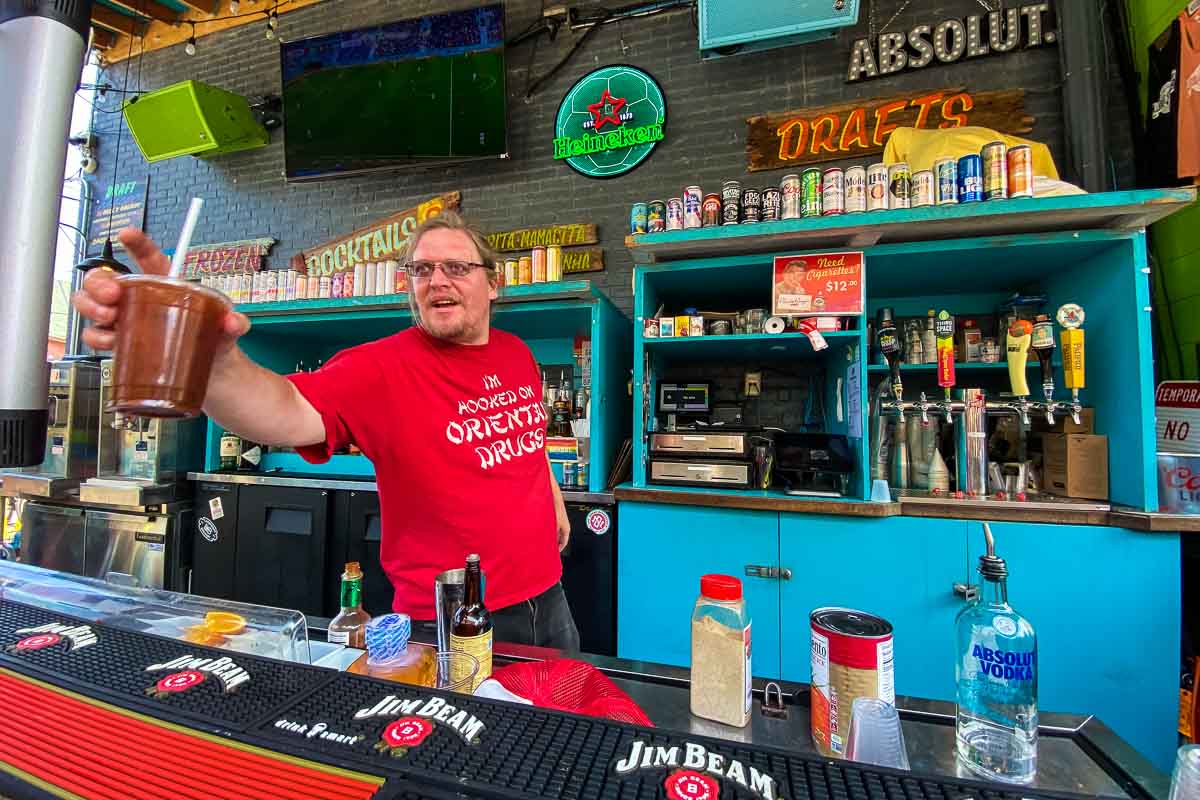 Remarkable Mil-town Uncovered with S.S.MKE
Our time-squeeze prevented us from joining this popular town tour aboard a bus disguised as a boat. We'll jump on next time we visit Milwaukee–and we're well aware of the fact that we can start the tour at Shaker's Cigar Bar. Besides providing entertaining tidbits about modern and old Milwaukee, the Uncovered tour allows guests to disembark at any of the establishments along the way. (But can you get back on?)
National Bobblehead Hall of Fame and Museum
How we managed to walk past the National Bobblehead Hall of Fame and Museum, I don't know. Surely I could have found a companion for my Osmo Vänskä bobblehead, and more unimaginable delights. Thank heavens we can order online. Bernie Sanders Inauguration Day bobblehead, complete with mittens, anyone?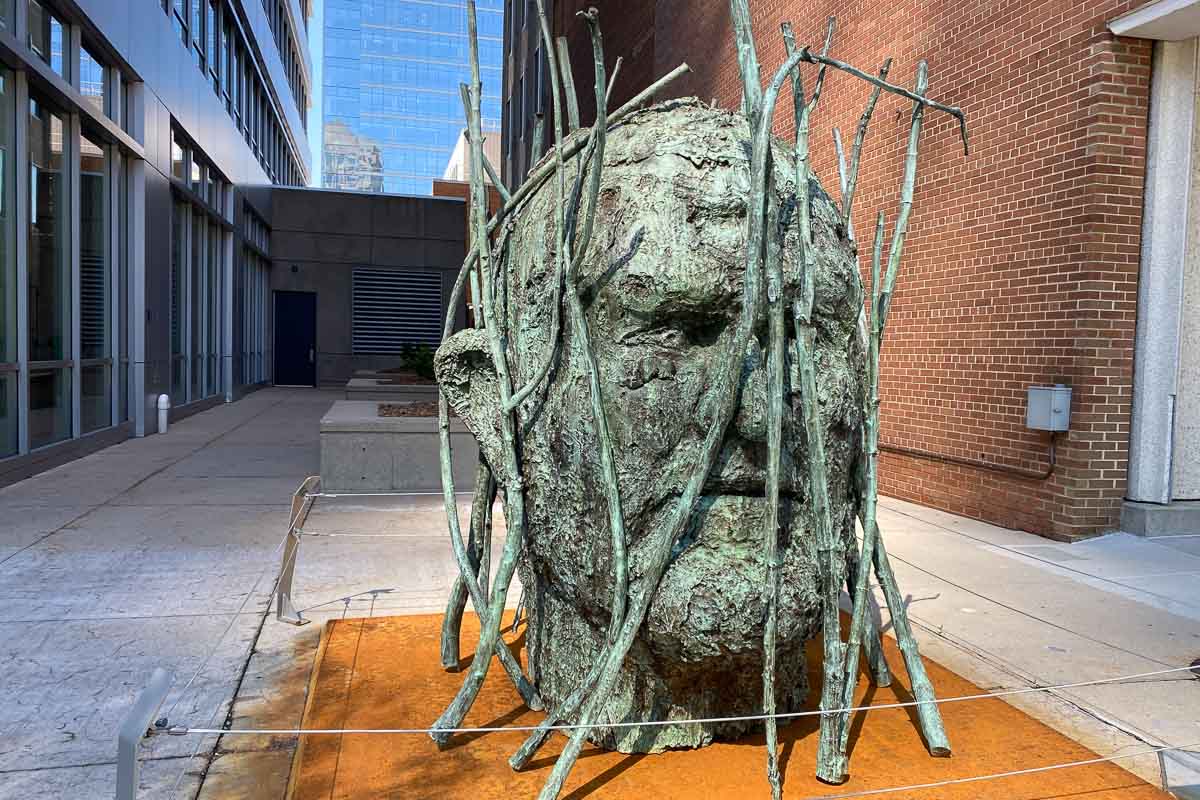 Where to Stay in Milwaukee, Wisconsin
Thanks to Visit Milwaukee, we stayed at the Westin Milwaukee, a comfortable and well-located hotel that emphasizes its wellness center and its restaurant. Though facilities were just opening up post-pandemic, we appreciated the easy walk from the Westin to museums and galleries, the lakeshore, Wisconsin Avenue, and to the Third Ward. Late one weary evening when we didn't venture out, we took advantage of the limited menu at the bar, in front of a TV showing the Milwaukee Bucks in an NBA playoff game.
In the historic Third Ward, we can recommend Kimpton's The Journeyman Hotel. It checks all the boxes: good lighting, convenient outlets, closets stocked with umbrellas, yoga mats and robes, a relaxing lobby with a pool table, and a nice adjoining cafe.
Now that we know what we don't know, we'd definitely line up a night (just one!) at Shaker's Dead Hooker's Penthouse. Yes, the room you might visit on a ghost tour can be rented as an Airbnb.
For a more sedate stay, we'd love to visit the Historic Pfister Hotel with its charming lobby and ornate art and ceiling.
For sports fans, look for hotels in Westown near the big venues.
We usually use Booking.com to find hotels in the cities we visit. Click here to see
hotels in Milwaukee
.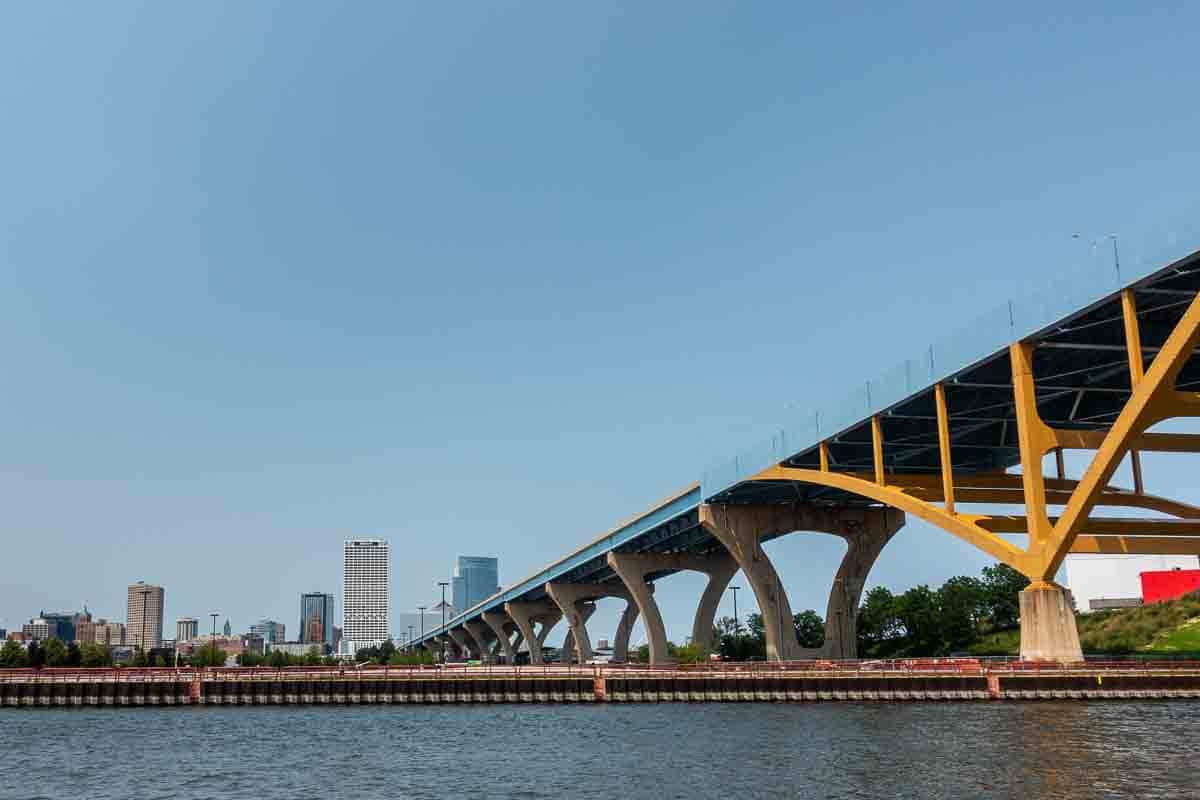 How to Get to Milwaukee Wisconsin
We drove. But Milwaukee is well served by Amtrak's Midwest connections. Regular service heads to Chicago and beyond. Daily service (rumored to be increasing to 2x per day) connects Milwaukee with St. Paul, Minnesota, and the Empire Builder destinations to the west.
Note: Visit Milwaukee helped us by planning our itinerary and offsetting some expenses. This post, however, is written based on our experience and is not sponsored content. We recommend you look to their website for latest news on Milwaukee events, restaurants, and all the best things to do when you visit Milwaukee.
You can help yourself get ready for your own travels by reading our Get Started Planning Your Trip Now page.We love traveling–with the right gear. We've gathered a lot of the stuff we use to make travel more pleasant and efficient all on one page. Shop our Travel Past 50 Amazon page to find our favorite gear. If you purchase something from the store, Travel Past 50, as an Amazon affiliate, may receive a small commission at no extra charge to you. Thanks.
We never leave home without our travel insurance. Nor should you. Search for the travel insurance from Allianz that best meets your needs, whether it be an annual plan or a single trip.
You can see (and buy prints) of most of our travel photos in one place on this page.
Note: This post and other posts on TravelPast50.com may contain paid or affiliate advertising links.