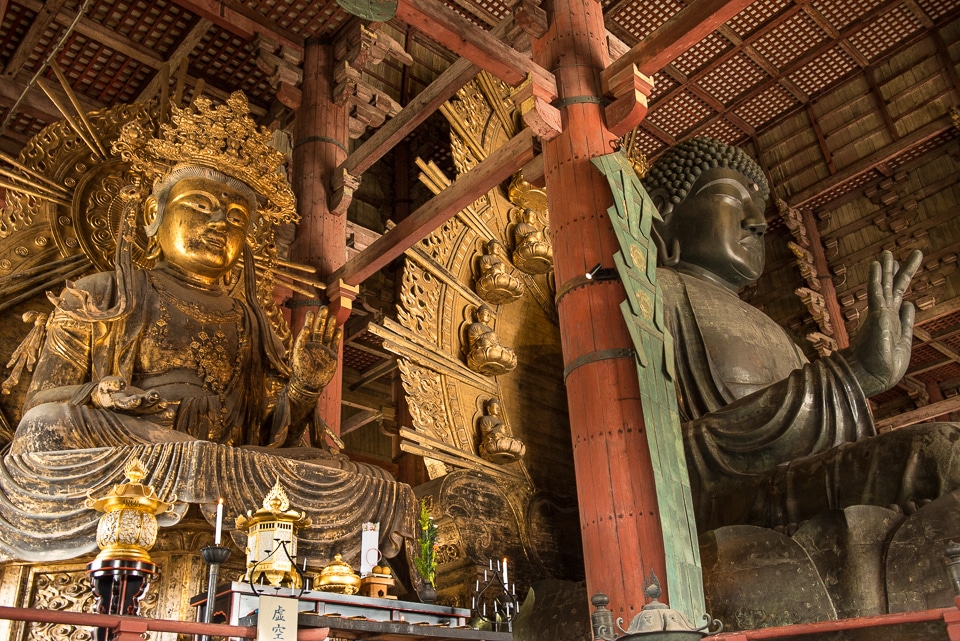 Two statues of Buddhas (or are they Bodhisattvas?) at the large temple in Nara, Japan, called Todai-Ji. The one on the right is the largest bronze statue of the Buddha in the world. The temple complex was first built in the 8th Century and has been replaced twice after fires. The current building was completed in 1709, and until very recently was the largest wooden building in the world. It's predecessor was even larger, but when it burned, the replacement structure was only about 67 percent the size of the original.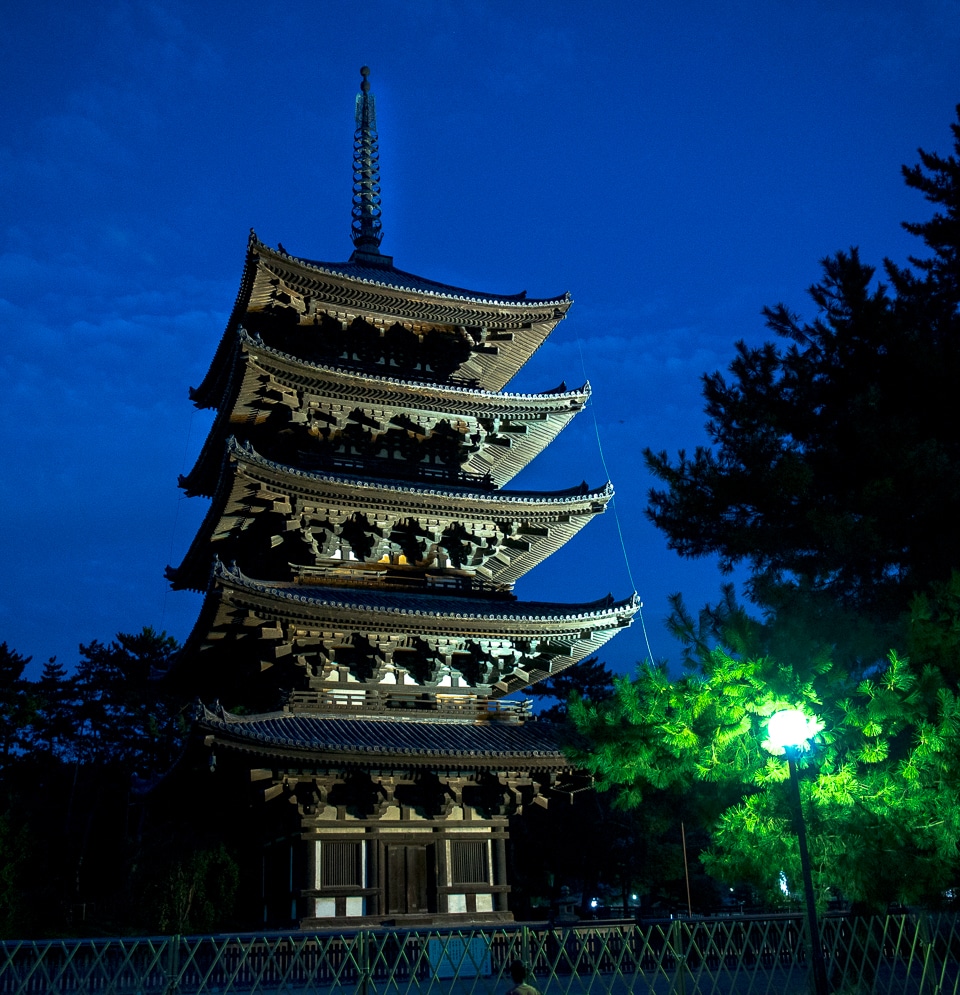 We got to Nara late yesterday afternoon after a five-hour train ride from Kagoshima. The shrines that make up the World Heritage sites of Nara were nearly all closed, but we hiked up the hill anyway to get a look. Sometimes, the best views are at night, when the subtle light of street lamps and lanterns brings out the color and drama even better than the sun, and when late night worshipers light candles and ring gongs to get their prayers in during a less crowded time.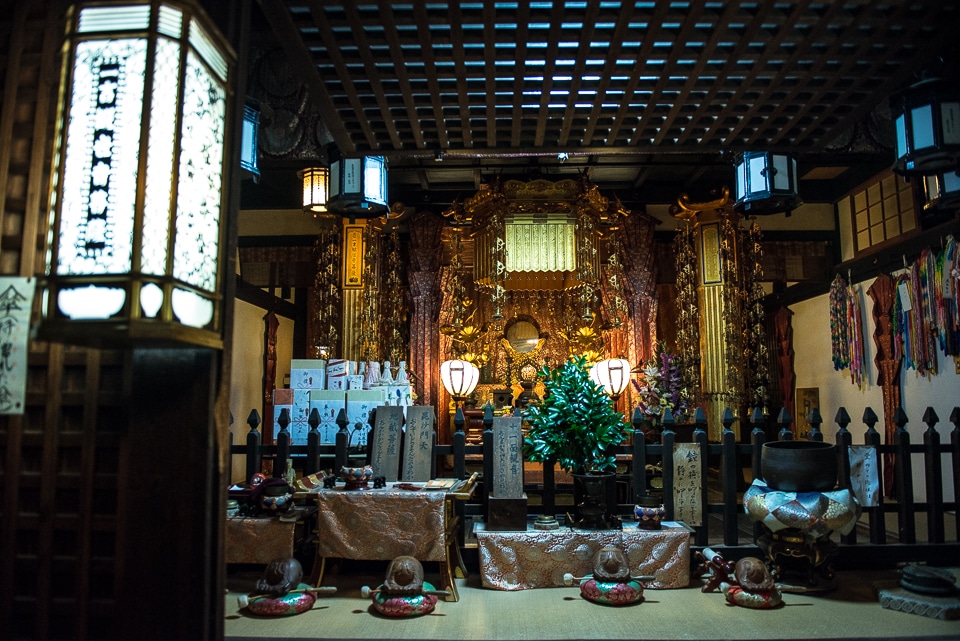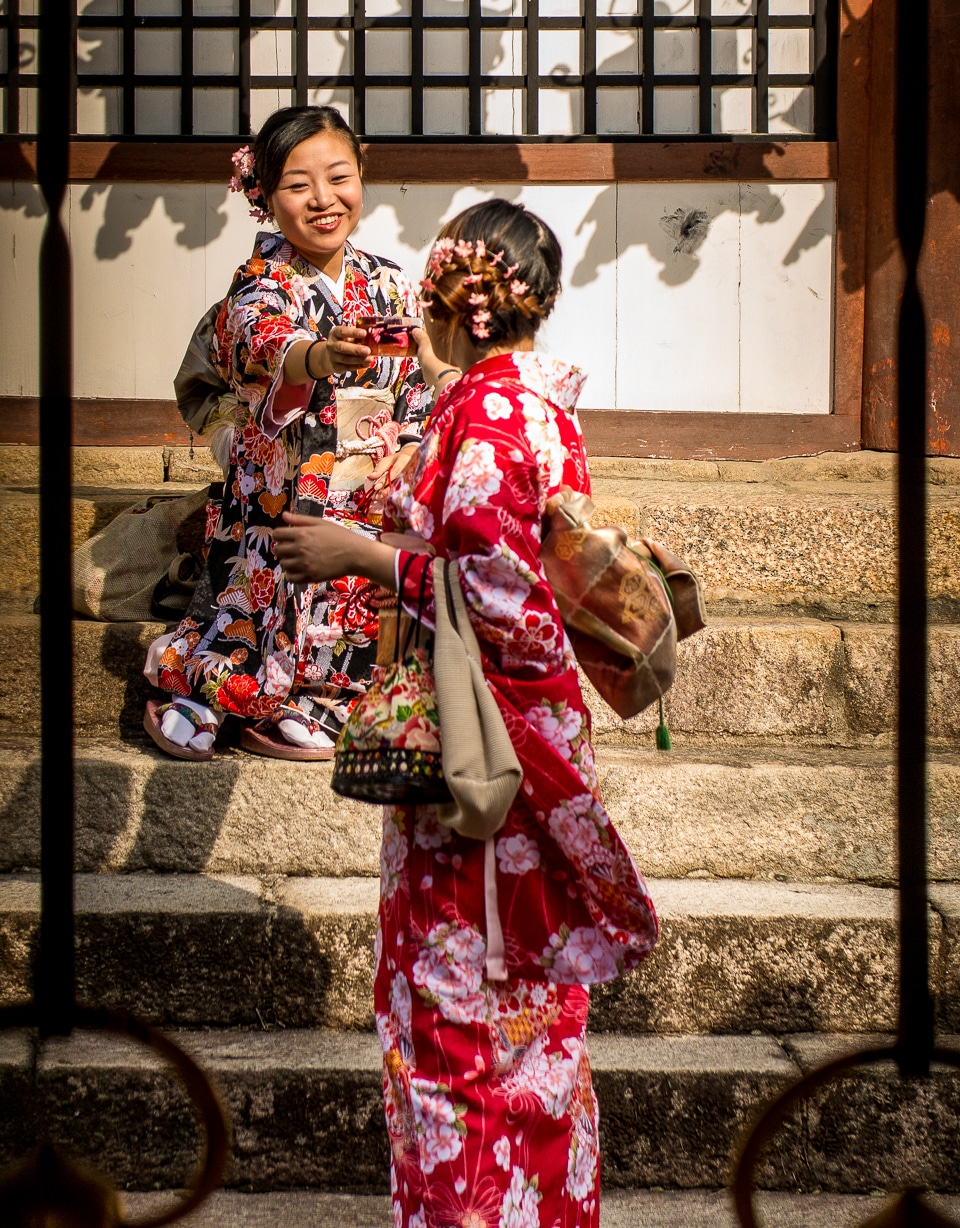 One thing you notice about the Japanese, wherever you encounter them, is that they love to take each other's picture. When they're in Japan, it's no different. These two women in traditional dress were at the Kasuga Taisha shrine in Nara, a Unesco World Heritage site and the ancient capital of Japan.
Nara was the capital of Japan from 710 to 784. During this period Nara enjoyed great prosperity, emerging as the pinnacle of Japanese culture. The city's Buddhist temples, Shinto shrines and remains of the great Imperial Palace provide a vivid picture of life in the Japanese capital in the 8th century.
The historic monuments of Nara, the ancient capital of Japan, are a UNESCO World Heritage site in Japan.
You can help yourself get ready for your own travels by reading our Get Started Planning Your Trip Now page.
We love traveling–with the right gear. We've gathered a lot of the stuff we use to make travel more pleasant and efficient all on one page. Shop our Travel Past 50 Amazon page to find our favorite gear. If you purchase something from the store, Travel Past 50, as an Amazon affiliate, may receive a small commission at no extra charge to you. Thanks.
Note: This post and other posts on TravelPast50.com may contain paid or affiliate advertising links.