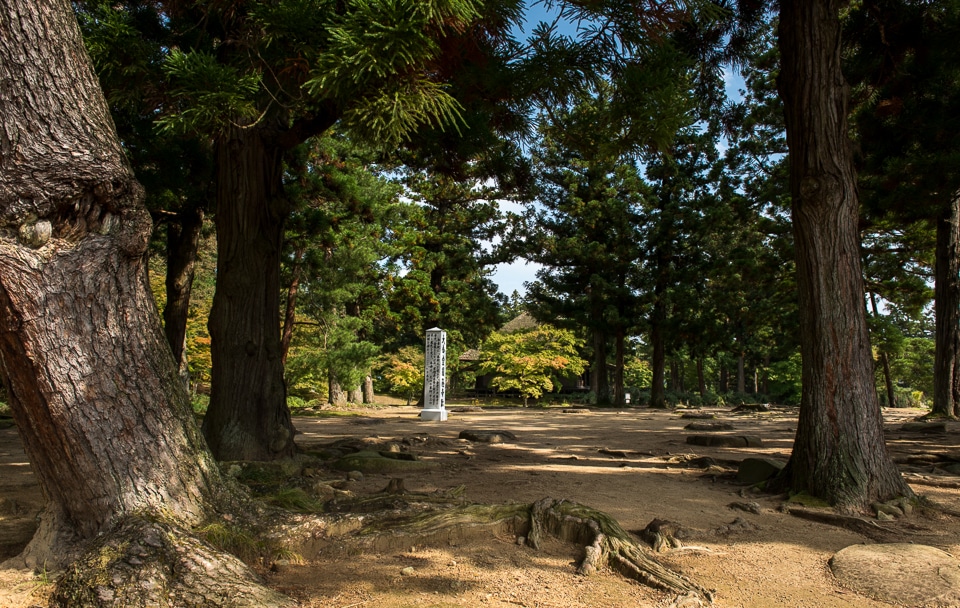 At the Motsu-Ji site in the World Heritage town of Hiraizumi, Japan, most of the huge temple complex built in the 8th Century has been destroyed by wars, fires, and earthquakes over the years. (Don't worry, though, there are plenty of temples left at the sister site of Chuson-Ji, a short bus ride away.) What I love about the Motsu-Ji site though is that they have restored the forest and the landscaping to its original form so you can see the artificial lakes and streams, and experience the serenity of the surrounding garden. And they've put a simple white marker among the remaining stone footings of the original buildings. Maybe that's more Zen than the temples themselves.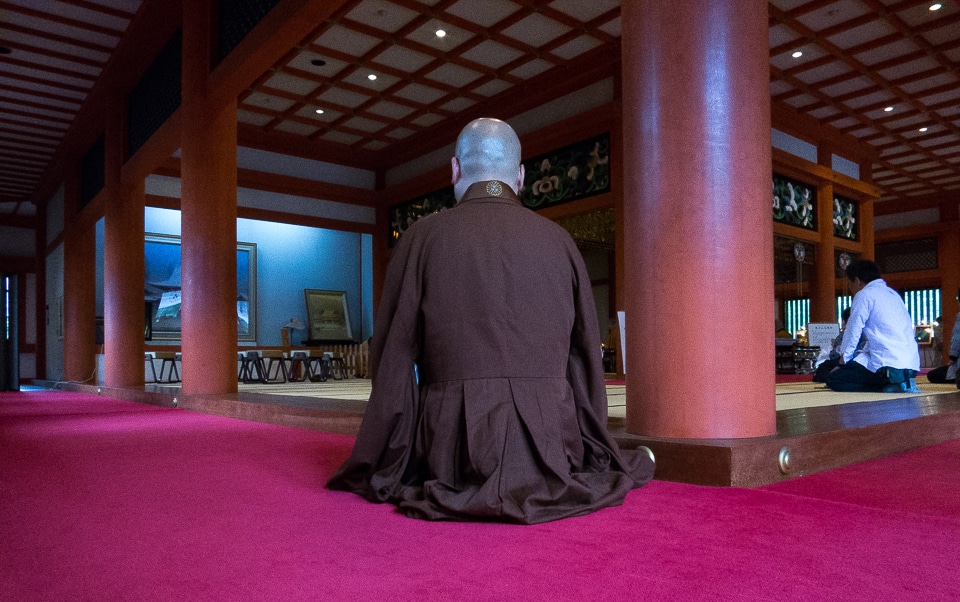 It's a bit of luck when you arrive at one of the temples and there's a service going on. The bells, the drum and the chanting. It seemed, too, that this monk arrived after the start of the service and so knelt at a corner of the altar, not unlike the other faithful. This is one of the temples of the Chuson-Ji complex at Hiraizumi, and one of our favorite visits in Japan. Almost no tourists, and those who were there were all Japanese. We didn't see one Chinese or one Westerner. Odd day, indeed.
Here are some more photos from the site.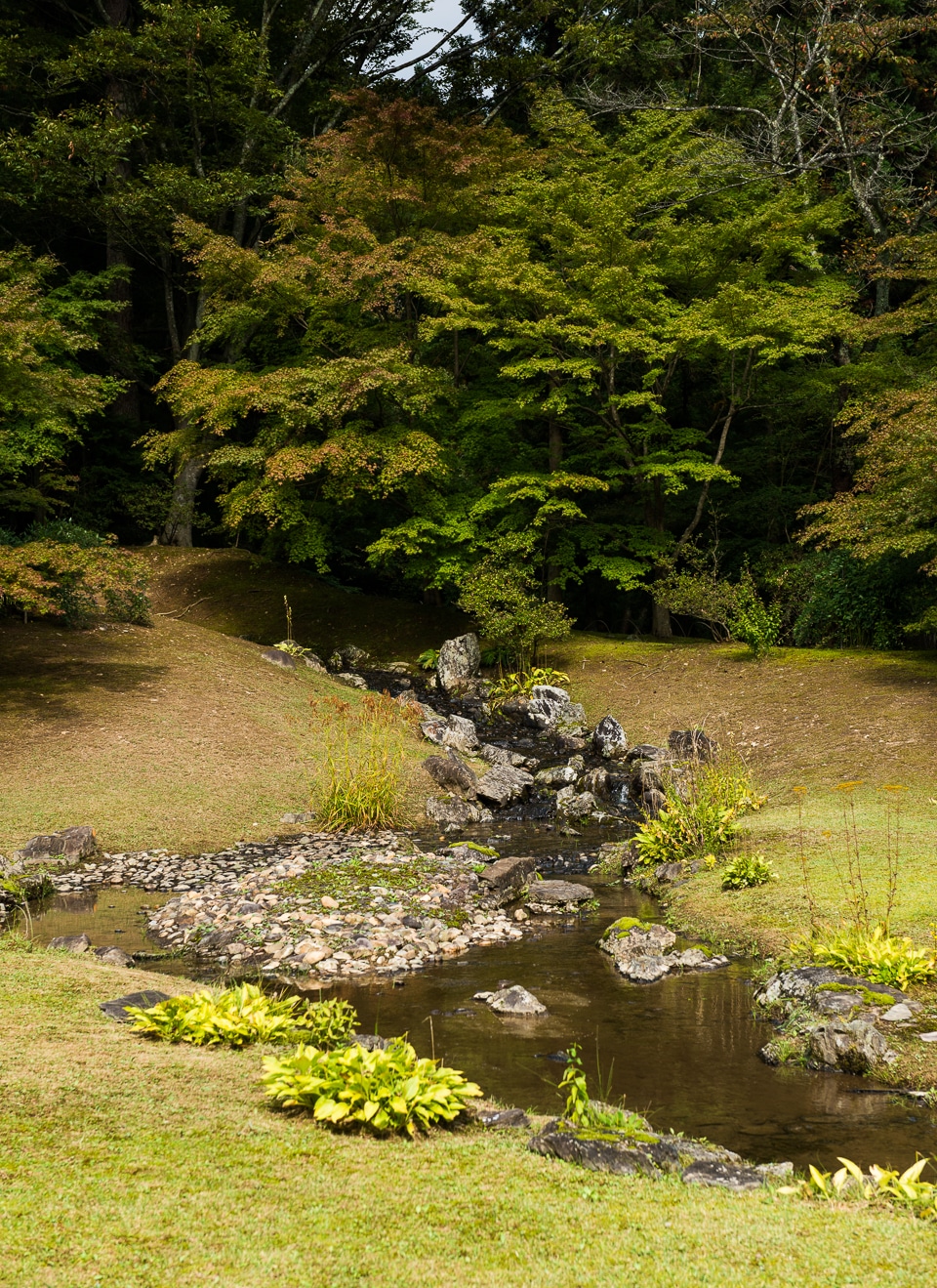 The temples and ruins at Hiraizumi are a UNESCO World Heritage site in Japan.
You can help yourself get ready for your own travels by reading our Get Started Planning Your Trip Now page.
We love traveling–with the right gear. We've gathered a lot of the stuff we use to make travel more pleasant and efficient all on one page. Shop our Travel Past 50 Amazon page to find our favorite gear. If you purchase something from the store, Travel Past 50, as an Amazon affiliate, may receive a small commission at no extra charge to you. Thanks
Note: This post and other posts on TravelPast50.com may contain paid or affiliate advertising links.